The Andrew W. Mellon Foundation has granted UMBC, Morgan State University, and the University of Maryland, College Park (UMD) $3 million to launch Breaking the M.O.L.D. (Mellon/Maryland Opportunities for Leadership Development). Many existing faculty leadership programs in higher education focus on leadership in STEM fields, the organizers note. This program will develop a pipeline to higher ed leadership for scholars in the arts and humanities. It will focus on interested faculty members at the rank of associate and full professor, particularly women faculty and Black, Hispanic, and American Indian/Alaska Native faculty.
Breaking the M.O.L.D. is also unique in its design with six women in senior leadership serving as principal investigators (PI), five of whom are Black. UMBC's Kimberly Moffitt, interim dean of UMBC's College of Arts, Humanities, and Social Sciences (CAHSS) and professor of language, literacy, and culture, serves as the project's lead PI. Joining her in leading UMBC's implementation of Breaking the M.O.L.D. will be Patrice McDermott, vice provost for faculty affairs.
Leading Morgan State's implementation will be PI Patricia Williams Lessane, associate vice president for Academic Affairs and associate professor of sociology and anthropology, and Co-PI Charlene Chester, assistant dean for the James H. Gilliam College of Liberal Arts (CLA). At UMD, Psyche Williams-Forson, professor and chair of American studies, will serve as PI. Bonnie Thornton Dill, dean of the College of Arts and Humanities (ARHU) and professor in the Harriet Tubman Department of Women, Gender, and Sexuality Studies, will serve as co-PI.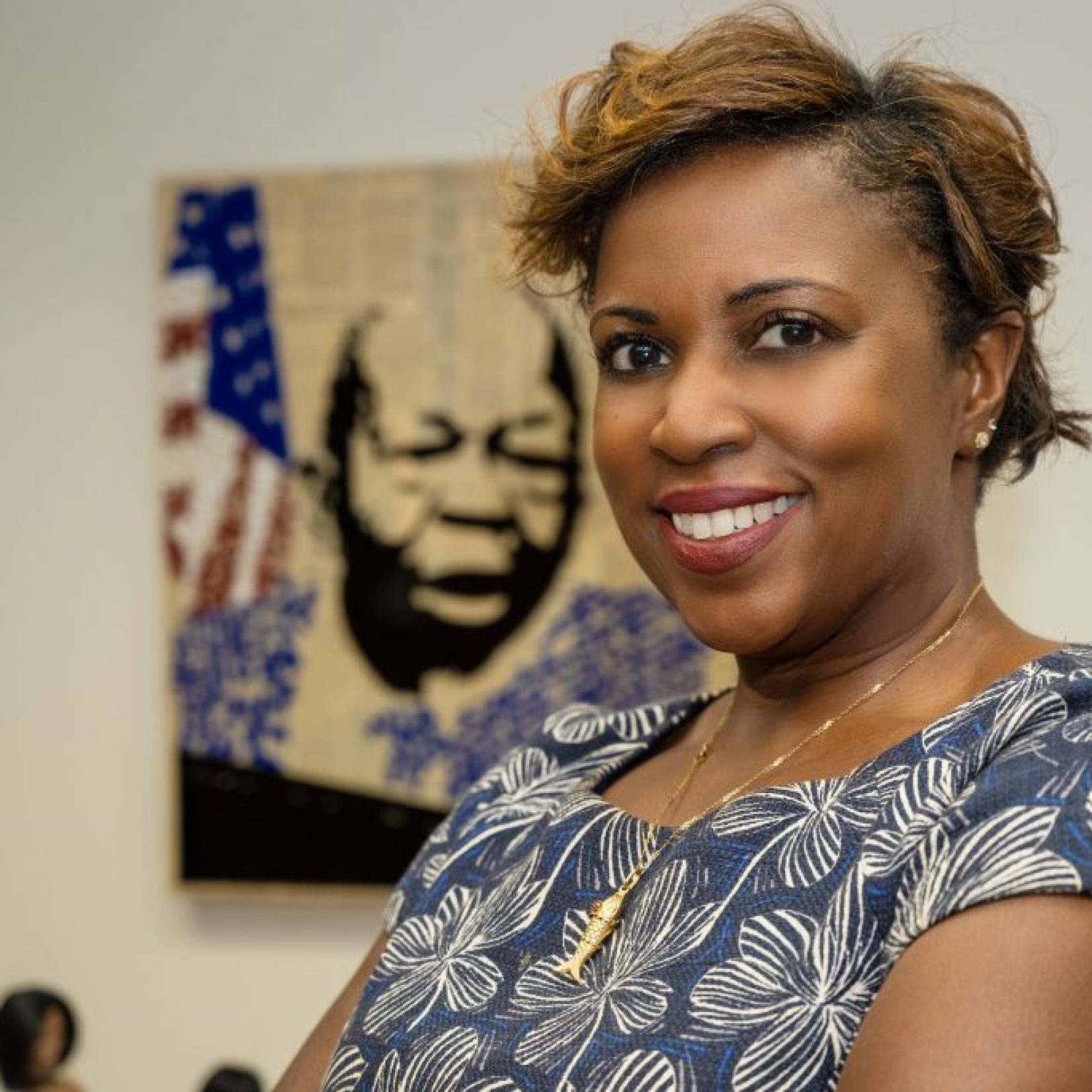 L to R: Moffitt, Lessane (photo courtesy of Morgan State), Psyche Williams-Forson (photo courtesy of UMD)
A structural answer
"The many health, social justice, economic, and political challenges facing our society today place important demands on higher education institutions," says UMBC's Kimberly Moffitt. She points out that colleges and universities must shift how they approach engaging with societal problems, which often means reflecting on how higher ed itself works.
"This experienced team of diverse senior leaders has an opportunity to create a structural answer to elevate diverse leaders from the arts and humanities," says Moffitt. "This will enable faculty to apply distinct knowledge, skills, and perspectives to address our communities' needs as leaders at their respective institutions."
Breaking the M.O.L.D.
As a minority-serving institution (MSI), Historically Black College and University (HBCU), and predominantly white institution (PWI), respectively, UMBC, Morgan State, and UMD are uniquely positioned to collaboratively lead this charge.
This ambitious project will include two cohorts of faculty—associate and full professors—guided by senior faculty over a three-year period. Participants will engage in skill-building seminars, learn key leadership skills from experts who hold senior leadership positions at the three universities, and take part in leadership experiences with their faculty mentors. The cohorts will travel to each campus to gain insights on how PWIs, HBCUs, and MSIs create different pathways to senior leadership.
This work builds on the success of previous initiatives, such as UMBC's Postdoctoral Fellows for Diversity program. That program has brought 20 talented postdoctoral fellows to UMBC, in fields ranging from dance to history. It provides extensive mentoring and other support to enable postdocs to transition to faculty positions. Seventeen have already done so, including 11 at UMBC.
It also builds on UMD's ADVANCE Program, a year-long professional development program that prepares faculty for leadership positions in their department, college, or the university.
One goal, three approaches
Breaking the M.O.L.D. will offer a flexible model that can be adapted to meet the diversity challenges and needs of individual campuses, while including all faculty from the arts and humanities who are committed to supporting diversity and inclusion in the academy.
UMBC's CAHSS faculty includes dozens of scholars who identify as Black, Hispanic, American Indian or Alaska Native, but only ten hold the title of full professor. Most are associate professors. And just a handful serve in leadership positions, such as department chair or roles in the dean's or provost's office. While women, broadly, are more represented among CAHSS faculty, most women in CAHSS are associate professors.
As a result of these factors, UMBC's Breaking the M.O.L.D. program will focus on supporting the leadership of Black, Hispanic, American Indian or Alaska Native, and women faculty in the arts and humanities while also being open to others committed to diversifying academic leadership. UMD and Morgan State's approaches will be similar, but tailored to their institutions.
Investing in and nurturing tomorrow's leaders
Morgan State will develop and implement a Summer Leadership Academy to address the unique, historical barriers that often impede the ascension of women, Black, Hispanic, and American Indian and Alaska Native faculty in the arts and humanities, with a focus on Black women faculty. The academy will help Morgan State faculty further develop leadership skills, balance research and leadership responsibilities, and navigate the higher education landscape. They will also explore the role of HBCUs in higher education.
"Leaders beget leaders. It is through this model initiative that we are creating the infrastructure and blueprint for our diverse faculty to thrive," says Lessane. "Humanities scholars are needed in senior executive leadership positions because they understand the value of human-centered education and its impact as a driving force in equitable scientific and technological innovation, business enterprise, and social justice reform during volatile, unprecedented times."
Diverse voices at the leadership table
UMD's ARHU faculty will tackle barriers Black women faculty face to access and succeed in leadership positions, as well as support Black, Hispanic, American Indian and Alaska Native faculty more broadly. In ARHU, approximately 15% of the tenured and tenure-track faculty identify with one of the groups above, with the majority at the associate professor rank. Currently, fewer than ten Black women serve in mid-level leadership positions and only two at the senior executive leadership level.
"As a Black woman serving at the senior executive level in a PWI, I'm keenly aware of the importance of having the voices of diverse people at the leadership table," says Thornton Dill. "I see this project as an opportunity to expose program participants to the knowledge and experiences of other underrepresented minorities in administration as they develop their own strategies and approaches to higher education leadership."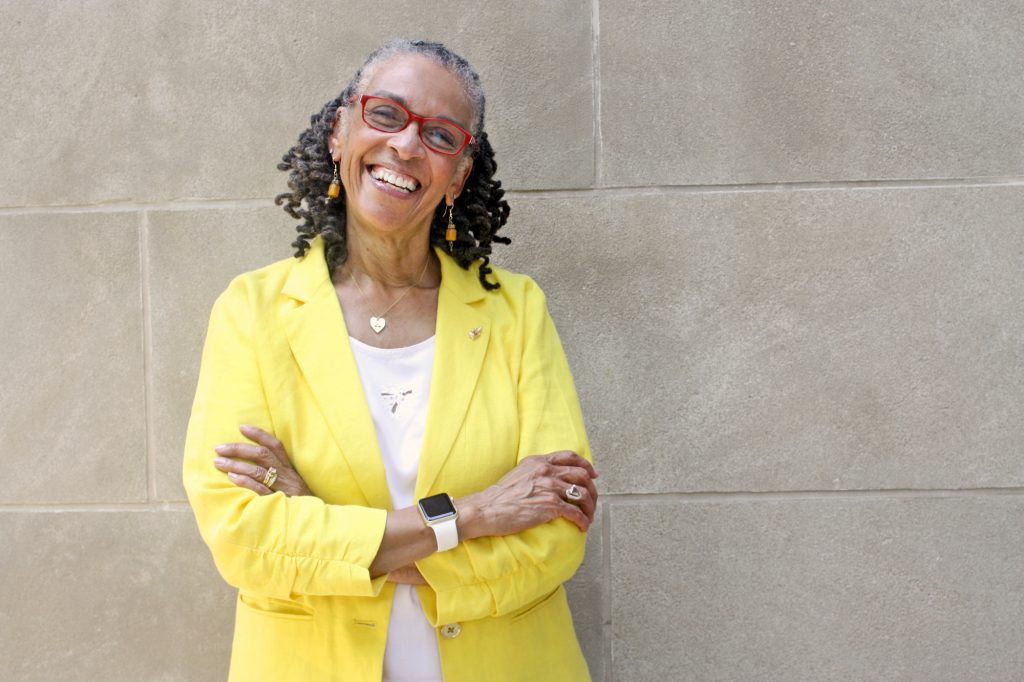 As a recently promoted professor and long-time chair of American studies, Williams-Forson knows the experience of being at the associate professor rank while in mid-level leadership. "Those who advance to administration without research support, mentoring, or networking can find themselves unable to see beyond mid-level leadership positions like chair and director," she says. "With this project we hope not only to provide greater opportunities for promotion, but also to expose faculty to the myriad senior-level leadership roles across the campus."
The whole scholar
In addition to developing a network of diverse faculty equipped with the tools and resources to guide and grow universities, Breaking the M.O.L.D will invest in strengthening the links between leadership and scholarship. The intersectionality of the problems that communities face locally, nationally, and globally requires diverse leaders with humanities and arts perspectives who are empowered to create and share knowledge in new, high-impact ways.
Often, women, Black, Hispanic, American Indian, and Alaska Native faculty lack access to the social capital, financial resources, or time needed to advance their scholarly work. This program seeks to remove these barriers by providing funding for research, writing, conferences, and projects, and creating opportunities for partnership, innovation, and career development.
All of these elements are key components of leadership pathways, as is mentorship. In Breaking the M.O.L.D., tenured faculty leaders will provide guidance and resources to ensure participants receive the support they need to move their scholarship forward while growing their leadership skills and opportunities.
Reshaping institutions
Beyond working with faculty as future higher ed leaders, this program also seeks to reshape institutional structures. Ultimately, it aims to disrupt systemic practices that have left women, Black, Hispanic, American Indian, and Alaska Native arts and humanities faculty out of university leadership. The partners plan to combine information gathered over the three years of the program with current research on inclusive excellence to design tools that will help universities rethink their recruitment processes for faculty leaders.
Through a variety of leadership presentations and exercises, the three institutions will design a path to develop truly inclusive leadership by disrupting implicit bias and other forms of exclusion present in job descriptions, search and selection processes, hiring, and professional development. The resources they develop will be made available to other universities across Maryland and the nation, and to academic search firms and those who chair leadership searches, who often initiate the vetting process for arts and humanities faculty. By sharing these resources, the partners hope to enhance equity in academic hiring nationwide.
"Universities and colleges are at a crossroad to reimagine academia by cultivating diverse leaders with important leadership skills, such as imagination, compassion, and understanding," says Moffitt. "These new leaders will become the next generation of stewards leading innovation in teaching and scholarship, and reshaping university structures to go beyond the status quo."
For further coverage see Morgan State and College Park's news sites.
Join the conversation on social media using #BreakingTheMOLDProgram.
Banner image: UMBC postdoctoral fellows and Moffitt. (All photos by Marlayna Demond '11 for UMBC unless otherwise noted.)
Tags: CAHSS, cahssresearch, DresherCenter, Economics, Education, English, History, LLC, majoraward, MLLI, Philosophy, PoliticalScience, PublicPolicy, SAPH