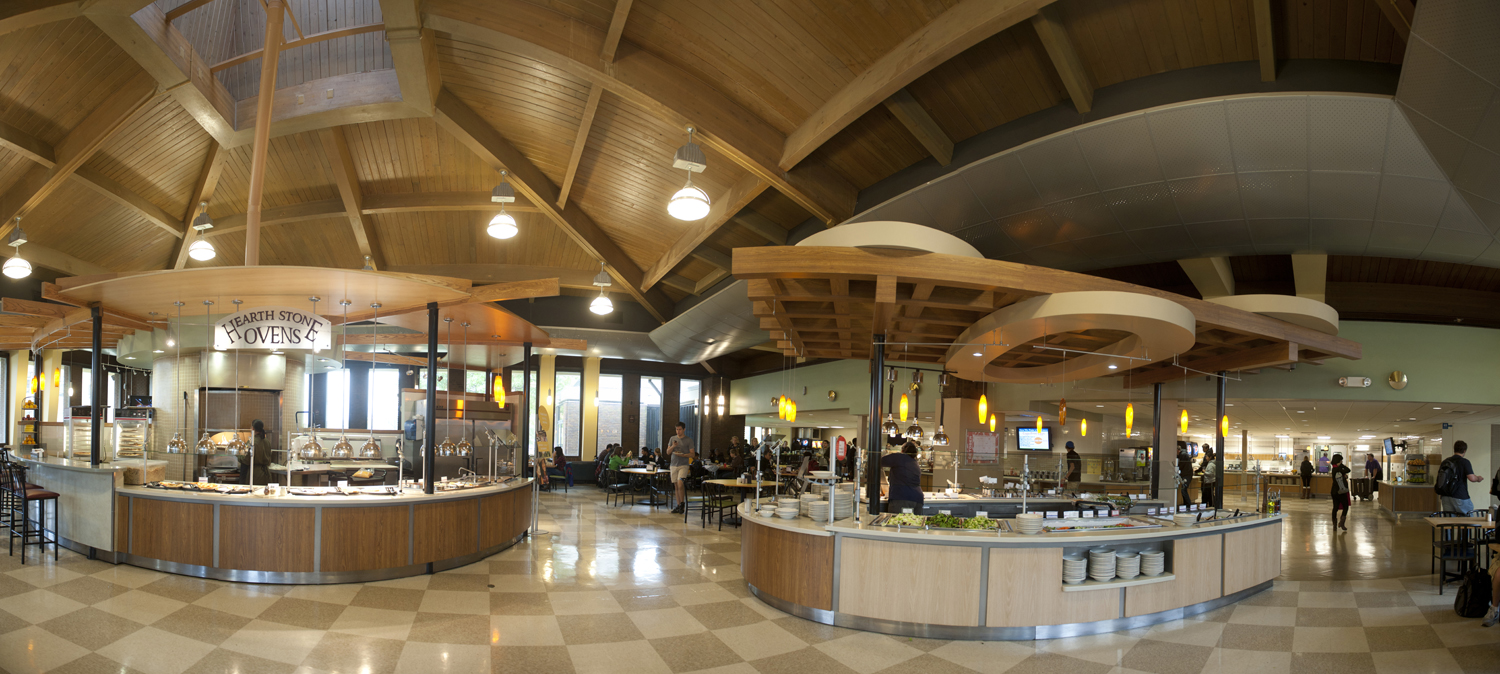 Where to Eat
UMBC offers a wide range of meal options all across campus. Below you can find out what's popular, or visit our Dine on Campus website to view other locations, hours, menu options, and re-up your campus card with funds.
Popular Places to Dine on Campus
True Grit's
UMBC's all you care to eat dining hall is located in the center of our residential halls. True Grit's provides Breakfast, Lunch, Dinner and Late-night meals, and offers Halal, Kosher, vegetarian and gluten-free options.
The Commons at UMBC
With 10 different concepts, The Commons is home to both national and internal brands. Guests can visit locations such as Dunkin', Wild Greens, Halal Shack, Retriever Burger Company, and so much more.
Starbucks & Chick-fil-a
In the University Center on Academic Row, Starbucks and Chick-fil-a is always bustling with students. Avoid the lines and use Starbucks mobile ordering beginning in Fall 2023.
The Skylight Room
Found on the third floor of the Commons, The Skylight Room is an all you care to eat establishment that accepts reservations. Hours vary throughout the week and between semesters.
Einstein Brother's Bagels
In the AOK Library, Einstein Brother's Bagels offers coffee, bagels and breakfast sandwiches all day long, and is open 7 days a week during the semester.
The Coffee Shoppe
Located in the Administration Building, The Coffee Shoppe offers grab and go and MTO sandwiches and rotating hot plates Monday through Friday during the semester.