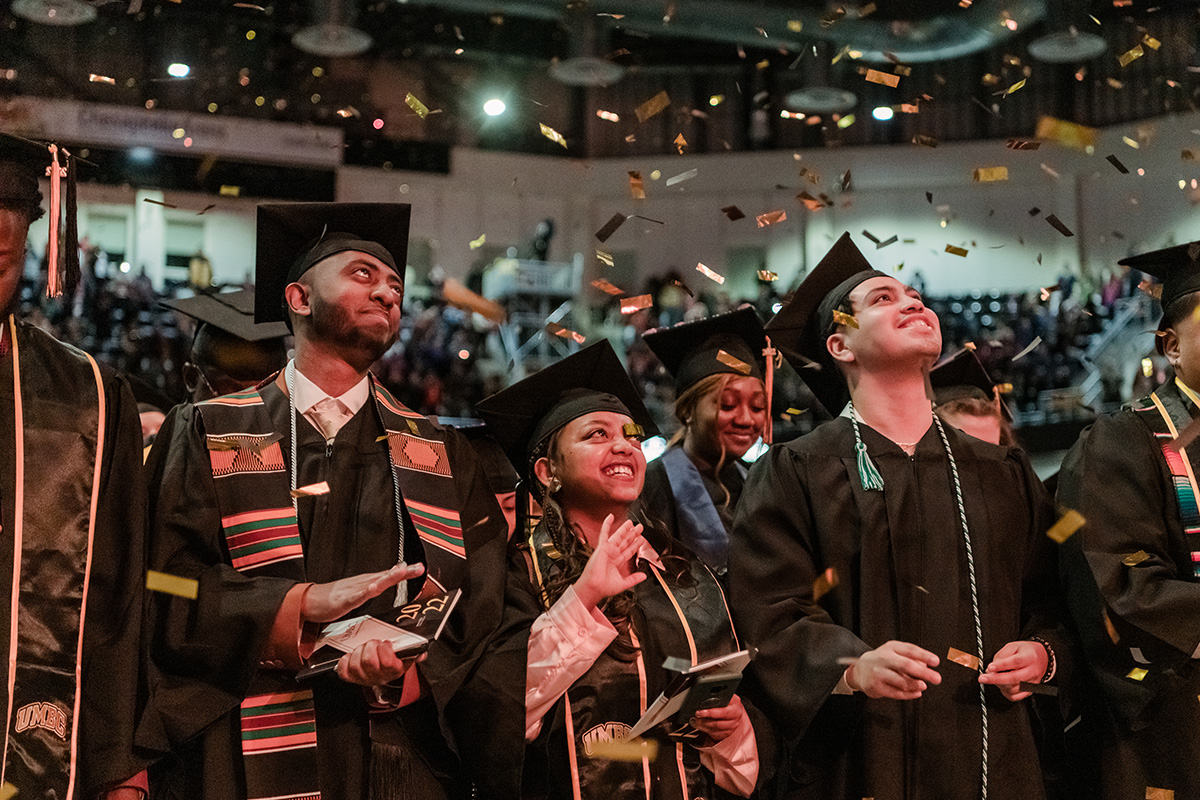 You Know WHY.
We Know HOW.
Congratulations to the Class of 2023!
General Graduate Admissions Deadline June 1
U.S. News highlights UMBC's national leadership in teaching, innovation, and diversity.
This year's rankings show UMBC jumping an impressive 25 spots on the list of Best National Universities and appearing on several other prestigious lists, distinguishing the university's achievements on a national stage.
UMBC Class of 2023
Musicians, community organizers, writers, engineers, teachers, lab and field researchers, artists, and scholar-athletes—UMBC's class of 2023 has it all. They've given so much to the UMBC community and now it's time for them to share their talents with the world. Take some time to get to know a few of our remarkable Retrievers.