The Office of the Vice President for Research has awarded Strategic Awards for Research Transitions (START) and Summer Faculty Fellowship (SFF) awards to 24 UMBC faculty representing a broad range of departments across all UMBC colleges. START awards offer up to $25,000, beginning in July 2017, to faculty who wish to pursue new areas of research and compete more effectively for external funding and support. SFF awards offer up to $6,000 to non-tenured, tenure-track faculty pursuing research and projects during the summer.
Chris Swan, professor of geography and environmental systems, was awarded START funding to study the role of plant diversity in ecosystem services on urban vacant land. He is interested in understanding which native plants existed in Baltimore before modern seeding practices in the City began, and how plants native to Maryland can thrive in urban settings.
"Resources from the START award will go a long way in supporting our research into answering questions about how best to green vacant land in Baltimore City in order to meet sustainability action goals," says Swan.
Michael Lane, assistant professor of ancient studies, will use START funding to study Mycenaean Northeast Kopaïs stratigraphy, adding to a body of research on the chronology of mainland Greece, the Greek islands, and the west coast of Turkey during the Late Bronze Age in the Aegean period. Lane will collaborate with the Hellenic Ministry of Culture and Sports in Greece.
Aaron Smith, assistant professor of chemistry and biochemistry, received START and SFF funding to study how infectious bacteria gain iron, which is essential for the organisms to grow in the human body. His research may have impacts for people with gingivitis and cystic fibrosis.
"The UMBC START and SFF awards are invaluable to myself and my laboratory, as it provides us with funding for additional lab equipment necessary to decipher the atomic-level details of iron-transport proteins that are utilized by pathogenic bacteria to establish infection within human hosts," Smith explains. He adds, "the return on investment to UMBC of this award should ultimately prove high, as the START funding mechanism will allow us to generate a critical mass of results necessary to bring in greater external funding to support our research program for the long term."
Ed Larkey, professor of modern languages, linguistics and intercultural communication, was awarded START funding to study the transcultural orbit of Israeli television through the adaptation of a comedy series. Larkey will use a combination of quantitative and qualitative data to study that ways heterosexual couples' private interactions are depicted in modern Israeli society.
Corrie Parks, assistant professor of visual arts, will use START funding to create Black Butterfly, a multi-media work of art that will help viewers visualize the impact violent crime can have on communities. She will use statistics from a Baltimore City homicide map from 2017, and develop an animated portrait of a single grain of sand to represent each point on the map.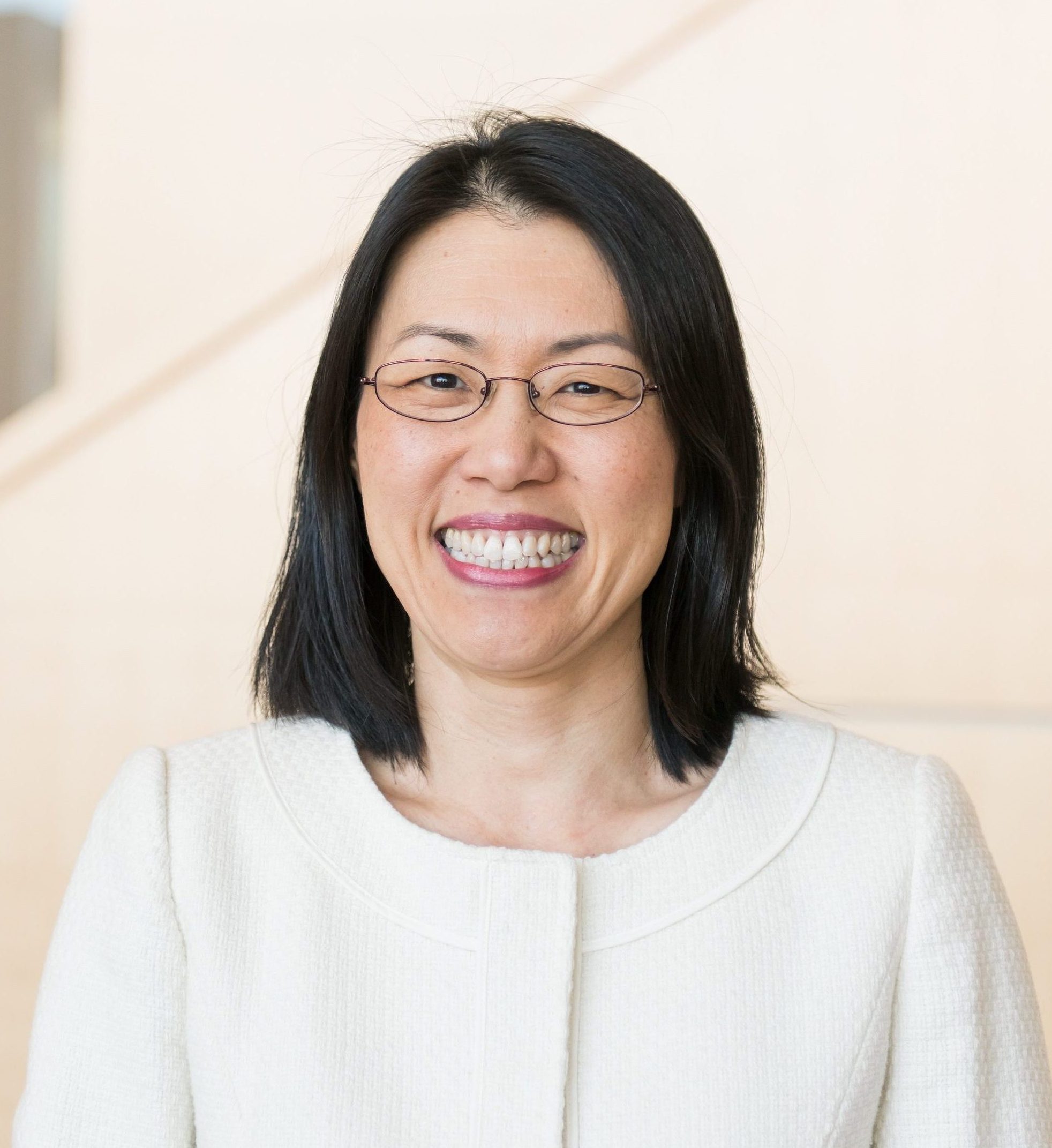 Sarah Shin, professor of education and special assistant to the provost for academic initiatives, was awarded START funding to study student and volunteer success through an intergenerational partnership. Volunteers from the Charlestown Retirement Community will tutor students at Lakeland Elementary/Middle School who are struggling with learning English. Shin will assess whether the students show gains in their literacy skills, and will examine what the tutors gain through the partnership. 
Deepa Madan, assistant professor of mechanical engineering, will use START and SFF funding to design and produce "a flexible generator that runs on waste heat and generates enough power to replace batteries used in wireless sensor networks." She explains that the funding will allow her to enhance the properties of the thermoelectric materials.
"An important objective of my current research is to generate necessary data to demonstrate my readiness for undertaking externally funded major projects," says Madan. "With the support of START and SFF awards, it now appears realistic that I will start writing these grant applications as soon as this summer."
Brian Kaufman, assistant professor of music, received START funding to conduct research on and release recordings of three pieces composed by newer artists in wind ensemble music. Kaufman will work with each composer, a recording team, and the UMBC Wind Ensemble to complete the project.
Tom Cronin, professor of biological sciences, will study the brains of mantis shrimp, known for their highly complex sense of vision and unique behaviors.
Peggy Re, associate professor of visual arts, will use START funding to support a portion of "A Designed Life,"  an exhibition that re-creates and interprets three Cold War-era traveling displays of
contemporary American designed and manufactured goods that were commissioned by the U.S. Department of State in the early 1950s. The displays were presented in West German venues as part of a propaganda campaign to showcase the superior lifestyle choices, built environments and affluence of the United States.
associate professor of visual arts, will use START funding to create "A Designed Life," an exhibit made out of containers and packaging materials. The exhibit, which will open at UMBC's Center for Art Design and Visual Culture in October 2018, will show the possible political connections to people and their activities, experiences, needs, desires and attitudes.
Bedrich Sousedik, assistant professor of mathematics and statistics, will use SFF funding to develop algorithms to address problems in physical sciences and engineering that can be modeled by partial differential equations. Sousedik works to develop new methods that use computers to solve the equations using computers.
Christopher Tong, assistant professor of modern languages, linguistics and intercultural communication, received SFF funding for the project "Torrents of Revolution: The Writing of Environmental Disasters in Modern China, 1930-1949." Tong will study highly complex environmental disasters in early 20th-century China through literature, environmental history, and disaster studies.
Keisha Allen, assistant professor of education, received SFF funding to examine the racial literacy of teacher candidates and high school youth. She will design curricula and study how storytelling can support the racial literacy of teacher candidates.
Daniel Lobo
, assistant professor of biological sciences, will use SFF funding to create computational framework to improve the production of biofuels and chemicals. The optimized design will be part of a comprehensive pipeline for biofuel production using bacterial and yeast species.
Greg Szeto, assistant professor of chemical, biochemical and environmental engineering, was awarded SFF funding to develop self-engineering drugs that can quickly break into the outer surface of immune cells to enhance the function of these cells in patients who are using immunotherapy to combat cancer.
Jane Arnold Lincove, associate professor of public policy, will use SFF funding to study how charter schools affect student achievement and teacher retention rates in Maryland. This will be the first study of charter schools in Maryland, where traditional public schools with unionized faculty and charter schools coexist by state law.
Jennifer Callaghan-Koru, assistant professor of health administration and policy, will study the validity of client exit interviews to assess programs. The SFF funding will allow Callaghan-Koru to develop methodologies for monitoring programs.
Jules Rosskam, assistant professor of visual arts, will use SFF funding to create "Paternal Rites," an essay film that explores the unique challenges facing American families through personal narrative. The film will explore addiction, abuse, and mental illness through some of Rosskam's historical family narratives and will incorporate the context of the interstate highway system as a factor impacting family and community structure and access to resources.
Maria Bernedo Del Carpio, assistant professor of economics, will use SFF funding to study the long-term effects of water conserving technologies.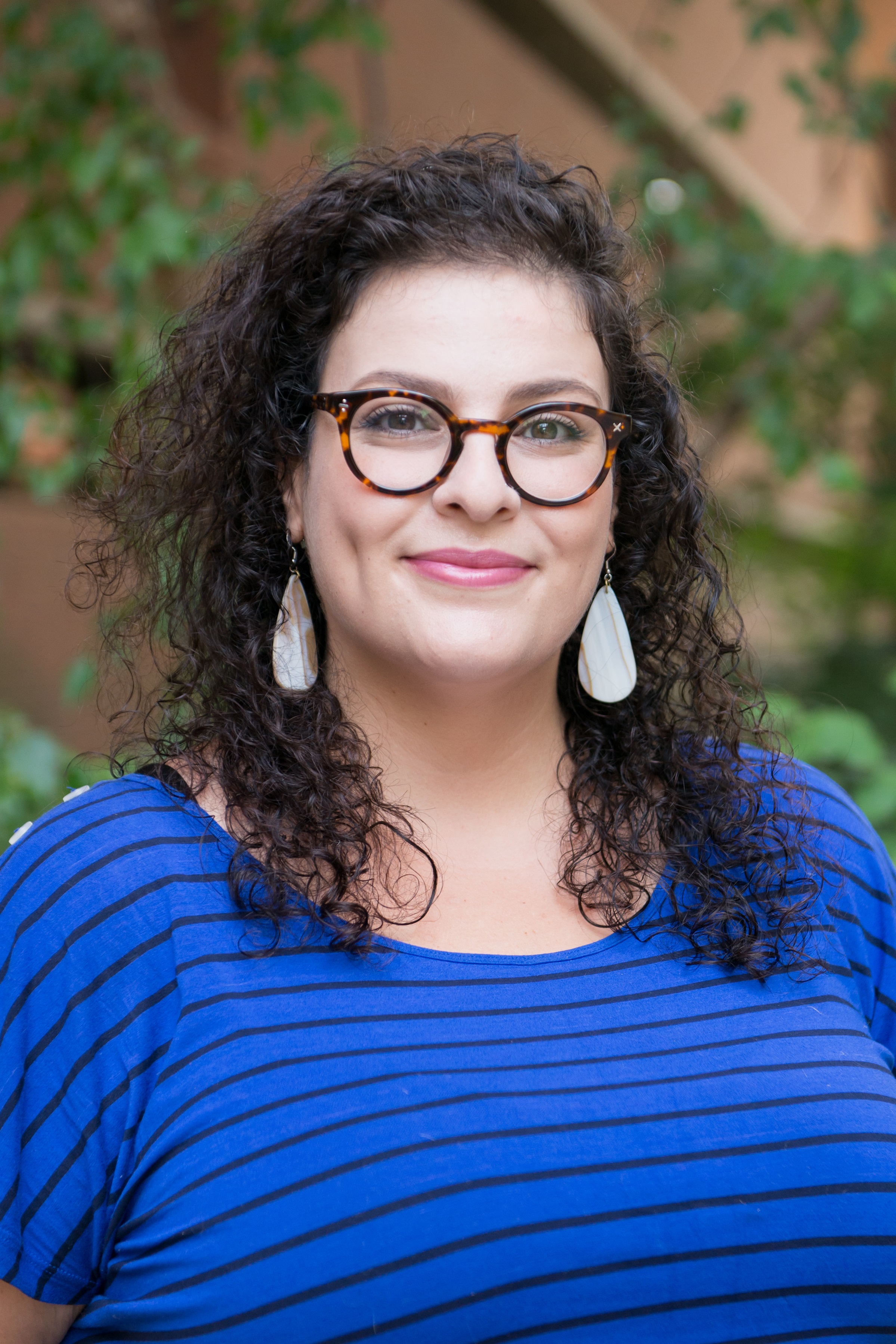 Mejdulene Shomali, assistant professor of gender and women's studies, was awarded SFF funding to study how femininity and sexuality is represented in Arab and Arab American literature and art. She is interested in how Arab and Arab American writers and artists are struggling against racism and Orientalism to represent Arab cultures in their work.
Naghmeh Karimi, assistant professor of computer science and electrical engineering, was awarded SFF funding to study the stability and aging resiliency of physical systems that can be evaluated but are challenging to predict.
Nianshen Song, assistant professor history, will use SFF funding to continue researching the histories of the Sino-Korean boundary and the Korean diaspora community in China for his book project, "Transforming Frontier in East Asia: the Tumen River Demarcation, 1880-1919."
Nkiru Nnawulezi, assistant professor of psychology, was awarded SFF funding to research the health and resource needs of intimate partner violence survivors whose partners are in abuser intervention programs.
Shimei Pan, assistant professor of information systems, received SFF funding to study self control and impulsiveness of people by using social media analytics to monitor their behavior on social media, such as Facebook posts and likes.
For more information about UMBC's START and SFF programs, visit the UMBC Research website.
Banner image: Daniel Lobo. All photos by Marlayna Demond '11 for UMBC.
Tags: AncientStudies, Biology, CAHSS, CBEE, ChemBiochem, CNMS, COEIT, CSEE, Economics, Education, GES, GWST, IS, MathStat, MechE, MLLI, Music, Psychology, PublicPolicy, Research, SAPH, VisualArts