UMBC students have rewritten the record books in 2018. With graduation around the corner, and our soon-to-be new Retriever alumni preparing for graduate school, careers, and research around the world, we reflect on all they have achieved.
UMBC celebrates two valedictorians for the Class of 2018. Valedictorian Kara Seidel '18, psychology, a Sondheim Public Affairs Scholar, discovered a particular passion for supporting families dealing with trauma through several intensive research and internship experiences. These include work at the Johns Hopkins School of Medicine in an HIV and addiction lab, a research internship at the American Psychological Association, and work as lead research assistant in the Trauma Lab of Christopher Murphy, professor and chair of psychology.

Seidel is particularly appreciative of the opportunities for hands-on learning that she accessed in her time at UMBC, as well as mentorship that paired high expectations with support. She says:
One of the best things about UMBC is how supportive professors and staff are. They tell you the truth, even when you don't want to hear it. They see potential in you and encourage you to take each mistake as a learning experience. Their ongoing support helped me feel confident about pursuing a wide range of opportunities.
Seidel will work as a behavioral therapist and researcher for the next year, before beginning a Ph.D. program in psychology, with a focus on supporting families experiencing trauma.
Valedictorian Eudorah Vital '18, biochemistry and molecular biology, is a Meyerhoff Scholar, MARC U*STAR Scholar, and Howard Hughes Medical Institute Scholar. She pursued research from her earliest days as a freshman at UMBC, quickly advancing in Rachel Brewster's developmental biology lab. She has already co-authored two papers in top-tier academic journals, and a third is coming soon.

Vital is also an advocate for community support, and shares that her professors and friends have been essential to her growth and success, saying, "I did not make it through alone." In recognition of this support, she has become a mentor and tutor for undergraduates newer to her field. She shares:
UMBC prepares its students to be productive members of society, who strive to understand others and bring people together. I came to UMBC thinking I knew what I wanted to do, and I am leaving with a refined version of my goals, which reflect the values of inclusivity, support, and grit.
With a commitment to pursuing clinically relevant research, Vital will soon begin Emory University's neurobiology M.D./Ph.D. program.
UMBC's 2018 history-makers include the graduating Retrievers of the men's basketball team.
K.J. Maura '18, sociology, took a few twists and turns in his college journey, as he found his path from Puerto Rico to UMBC. Once he put on the Retriever jersey, he got to work making a lasting impact, and by 2018 he was named the America East Conference Defensive Player of the Year. He helped lead the charge in UMBC's NCAA round one victory of University of Virginia, 74-54. How does Maura think about his success? It's all about reaching for greatness together, as a team, he says:
The chemistry and the friendships we have built helped us stay focused on our goals. I'm thankful for my teammates and coaching staff. Every single person on the team played a role to help us reach together and I'm proud to call them family.
When Joe Sherburne '18, financial economics, traveled from Wisconsin to Maryland to attend UMBC, he couldn't have anticipated where that path would lead. He has skillfully balanced academics and athletics, becoming the first UMBC and first America East Conference men's basketball player to ever be named to the Academic All-America Division I Basketball First Team. Sherburne served as a captain for the history-making 2017-18 men's basketball team and still maintained his place on the President's List each semester. After graduating, he will continue to play for UMBC while pursuing his master's degree in data science.
Jourdan Grant '18, media and communication studies, holds the record for playing the most men's basketball games in UMBC history. NCAA showcased his exuberance after dethroning no. one seed University of Virginia in this year's "One Shining Moment" tournament highlights video. Reflecting on his college experience, Grant shares:
UMBC has prepared me in the way that the university has a standard in how you carry yourself and really embrace success.
Also a member of the Class of 2018 is UMBC's first Rhodes Scholar, Naomi Mburu '18, chemical engineering, who will next pursue a Ph.D. in nuclear engineering at Oxford. Mburu is a Meyerhoff Scholar, MARC U*STAR Scholar, and recipient of the highly prestigious Goldwater Scholarship, as well as president of UMBC's chapter of the National Society of Black Engineers.

Mburu has conducted notable research at UMBC and around the world. In the lab of Gymama Slaughter, associate professor of computer science and electrical engineering, she worked to help develop a bioreactor to extend the viability of human organs awaiting transplant. She has also brought her passion for learning and creating new solutions to internships at Intel, the Johns Hopkins Applied Physics Laboratory, and the European Organization for Nuclear Research in Switzerland. She will soon travel to Europe to attend the Lindau Nobel Laureate Meeting, which invites the world's top emerging scientists to meet with thirty Nobel laureates.
UMBC's Class of 2018 includes thousands of phenomenal graduates.
In the arts, humanities, and social sciences, Shirley Basfield Dunlap, Ph.D. '18, language, literacy, and, culture, is finishing her doctorate at the age of 65 after steadfastly completing one course a semester for nearly a decade. She will apply her dissertation research on the history of African American stage directors to her work as coordinator of theatre arts at Morgan State University. Emmanuel Mones '18, visual arts, will launch a men's streetwear brand and magazine designed to promote public dialog about gender, sexuality, and equality. Flora Kirk '18, ancient studies, has already traveled the world to study ancient coins, and will next research Roman coinage in Cluj-Napoca, Romania, as a Fulbright Scholar.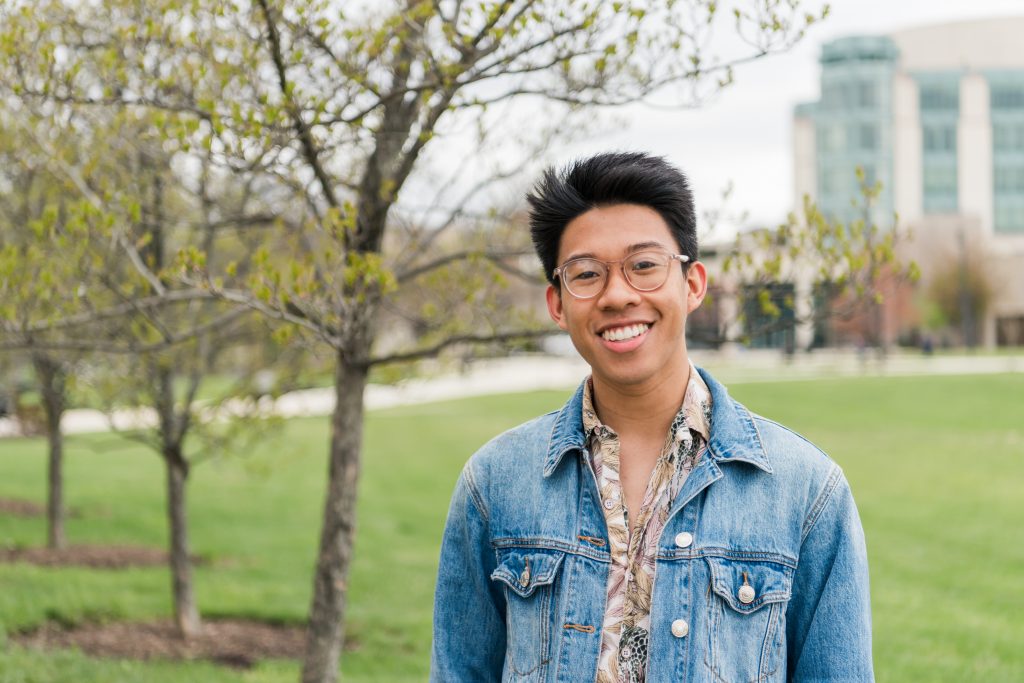 Among UMBC's impressive STEM scholars, men's club lacrosse team captain Greg Huxtable '18, physics and mathematics, will build on his high-level research in quantum computing through a Ph.D. at UC Irvine. Arissa Falat '18, biochemistry and molecular biology, an award-winning professional figure skater, will pursue a Pharm.D./J.D. at the University of Maryland School of Pharmacy. After multiple internships with Google, CWIT Scholar Katherine Dillon '18, computer science, will soon work as a software engineer at the company's San Francisco campus.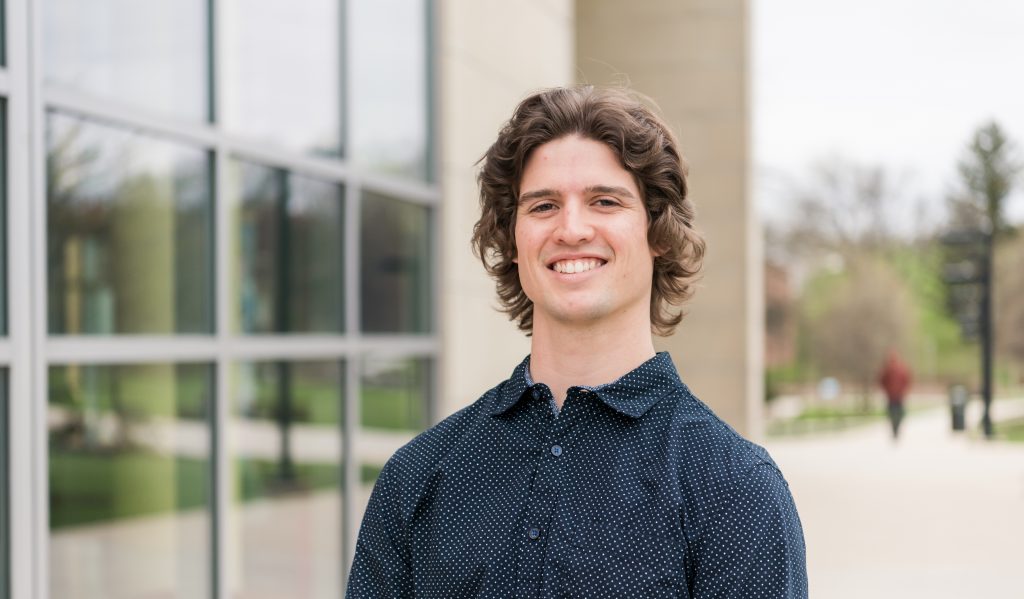 To learn about these students and more from across the university, see UMBC's Class of 2018 profiles:
Summer Akhtar, political science and financial economics
Mohammad Arif Ul Alam, Ph.D., information systems
Janae Baptiste, Ph.D., chemistry
Mollye Bendell, M.F.A., intermedia and digital arts
Morgan Chadderton, modern languages, linguistics and intercultural communication
Ciara Christian, M.A., applied sociology
Kaylin Corsiatto, psychology
Todd Cox, financial economics
Adrian Davey, chemical engineering
Andrea Davis, sociology
Katherine Dillon, computer science
Shirley Basfield Dunlap, Ph.D., language, literacy, and culture
Richard Elliott, American studies and political science
Soheila Escobar, information systems
Arissa Falat, biochemistry and molecular biology
Jourdan Grant, media and communication studies
Ke He, Ph.D., chemical, biochemical and environmental engineering
Stormy Hill, applied statistics
Greg Huxtable, physics and mathematics
Flora Kirk, ancient studies
Sophia Lopresti, global studies
Joshua Massey, computer engineering
K.J. Maura, sociology
Naomi Mburu, chemical engineering
Emmanuel Mones, visual arts
Daniel Morris, biochemistry and molecular biology
Marie Pessagno, social work and gender and women's studies
Max Poole, computer science, mathematics, and economics
Priyanka Ranade, information systems
Kourtney Rutkowski, mechanical engineering
Maia Schechter, dance
Marc Schultz, political science and global studies
Kara Seidel, psychology
Jamshaid Shahir, mathematics and statistics
Joe Sherburne, financial economics
Adaku Uchendu, mathematics
Bryan Vanek, computer science
Manisha Vepa, economics and global studies
Eudorah Vital, biochemistry and molecular biology
Doopashika Welikala, biological sciences and anthropology
Jonathan Werner, bioinformatics and computational biology
Noah Zazanis, psychology
Morgan Zepp, English and global studies
Top image: Orientation Peer Advisors cheer for UMBC in the Commons, Spring 2018. Photo by Marlayna Demond '11 for UMBC.
Tags: AncientStudies, Biology, CAHSS, CBEE, ChemBiochem, CNMS, COEIT, CSEE, Economics, LLC, MathStat, MCS, MLLI, Physics, Psychology, SAPH, Undergraduate Research, VisualArts