Seven recent UMBC graduates will travel around the globe to teach and conduct research as Fulbright fellows for the 2017 – 18 academic year, setting a new record for the university. The UMBC fellowships range from teaching English in Colombia to using animation to recreate Viking Age artifacts in Norway. All will provide the graduates opportunities for transformative cultural exchanges.
More than 11,000 applicants across the United States apply to the program, sponsored by the U.S. Department of State, each year. The Fulbright U.S. Student Program recommends recipients based on academic or professional achievement and demonstrated leadership potential.
"A record number of UMBC students have been given a life-changing year of research or teaching as part of the Fulbright U.S. Student Program this year," says Brian Souders, interim director of International Education Services and UMBC's Fulbright Program advisor. The students "started their journey to the award a year ago, attending information meetings and Fulbright Boot Camps," he explains. They also worked closely with Souders and faculty advisors to hone their research proposals and participated in on-campus interviews as part of the application process.
Kirsten Clark '17, Spanish, is looking forward to teaching English at EAN University in Bogotá, Colombia. "I have been dreaming of Fulbright since before I transferred to UMBC," Clark says, "so I am beyond excited to finally take this next step in my career."
Clark's work with UMBC's Shriver Center and English Language Institute have prepared her to take this next step. "I have not only vastly increased my Spanish proficiency, but I have been challenged to question my own assumptions about language and culture," she says, "ultimately broadening my perspective to the diversity and complexity of the Spanish-speaking world."
After returning from Colombia, Clark plans to pursue a master's in Teaching English to Speakers of Other Languages so she can effectively "teach in a bilingual program and advocate for language and education access for immigrant youth in the D.C./Maryland area."
Michael Wolfe '17, physics, expects his research experience at RWTH Aachen University in Germany to bring out the best in his work as a scientist. "In my opinion, science thrives when faced with a multitude of interpretations and explanations," he says. "Effectively exchanging ideas with scientists on an international scale is an essential skill the Fulbright Program will equip me with as a future physicist."
Wolfe also shares, "The diversity of UMBC's student body and faculty provided me with a unique perspective on the importance of intercultural exchange in the scientific community."
William Klotz '14, MLLI (Spanish/German), M.A.T. '17, will teach English at the Secretaría de Educación Pública in Mexico during his Fulbright experience. "I plan on working in education as a language teacher," Klotz says, "and the Fulbright will further prepare me in my own language education and give me valuable classroom experience outside of the U.S."
Klotz thanks his UMBC mentors for pushing him to pursue this opportunity, saying they "are the ones who helped me get to where I am today." Klotz is also featured in among UMBC's exceptional graduates in the Class of 2017.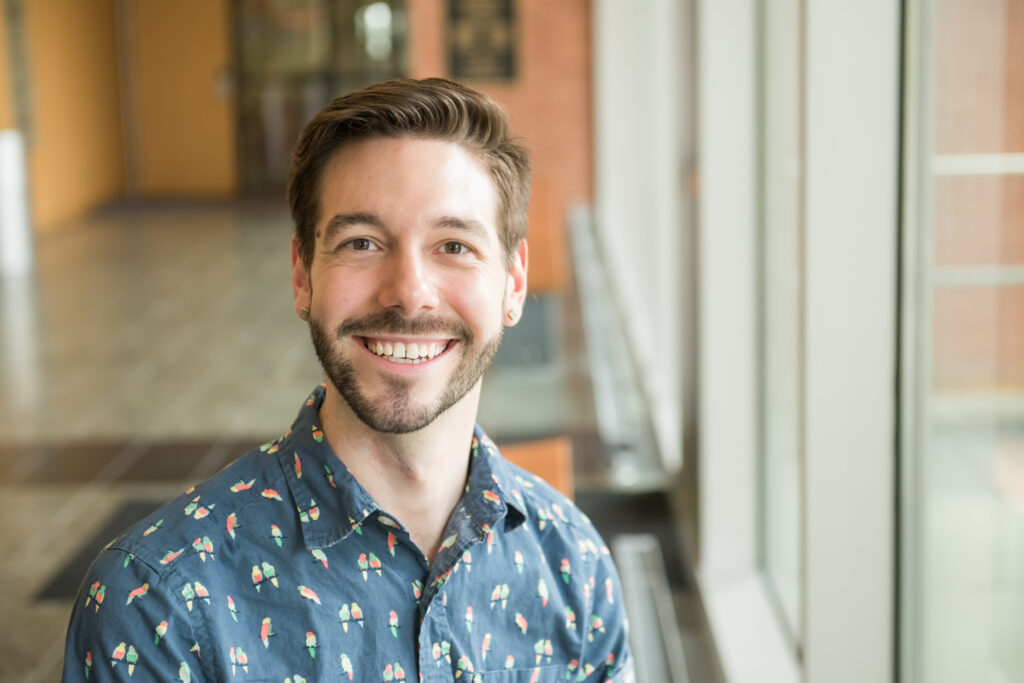 Jacqueline Wojcik '17, visual arts, will combine her interests in digital animation and history in a unique research project in Oslo, Norway, creating 3D digital models of Viking Age ship burials. "This project aims to connect people with history through technology, and will explore the intersection of games, learning, and archaeological visualization," Wojcik shares.
"UMBC fostered an interdisciplinary approach to learning, allowing me to develop the skill set to combine my love of animation, history, and programming," says Wojcik, who was also highlighted in UMBC's Class of 2017 feature. She anticipates her Fulbright experience will nurture these passions and support her future goal of developing a game exploring gender roles in Viking society.
Aaron Kennet '16, political science, returned to the U.S. from a year of teaching in Russia driven to learn more, and through his Fulbright will travel back to Eastern Europe to teach English in Ukraine. He is thankful for the opportunity "to explore the territories of the Former Soviet Union, and enhance mutual understanding between the United States and Ukraine."
Kennet is also grateful for the encouragement of UMBC mentors. Without these mentors, he explains, "I wouldn't have had the support or confidence to move forward with my ambition of exploring and understanding the cultural nuances of Eurasia."
Jacob Hippert '17, cultural anthropology, will teach English in Malaysia, and Brian Shouse '17, political science, will teach English in Bulgaria for their Fulbright fellowships. Kritika Chugh '17, biological sciences, was selected for a fellowship in the Czech Republic, but was unable to accept the invitation. Justine Lottermoser '17, biochemistry; Laura Riddering, Ph.D. candidate in geography and environmental systems; and Christina Smith '15, global studies, were selected as alternates for the program.
The Fulbright Program is the flagship international educational exchange program sponsored by the U.S. government and is designed to increase mutual understanding among people of different nations. The program operates in more than 160 nations and receives support from governments, host institutions, corporations, and foundations across the globe. Participating in Fulbright fellowships will extend these emerging scholars' interdisciplinary, culturally diverse experiences and allow them, as Souders says, to "go on to serve as cultural ambassadors of the United States."
Banner image: Jacqueline Wojcik '17; photo by Marlayna Demond '11 for UMBC.
Tags: CAHSS, ChemBiochem, CNMS, Education, GES, GlobalStudies, International Stories, MLLI, Physics, PoliticalScience, SAPH, ShriverCenter, VisualArts