Meet Aysia Miller, a senior on the America East championship women's volleyball team at UMBC. Originally from Mililani, Hawaii, Aysia is majoring in biology and minoring in bioinformatics. As a student-athlete and scholarship recipient, Aysia says she's found a community at UMBC that lets her dive deep into the STEM fields that interest her while supporting her on and off the volleyball court.
Q: What's the one thing you'd want someone who hasn't joined the UMBC community to know about the support you find here?
A: UMBC has people that can fit you perfectly. There will always be someone that you can relate to and build bonds with. I love that I have people around me who support me and are willing to help me no matter how small or big the task.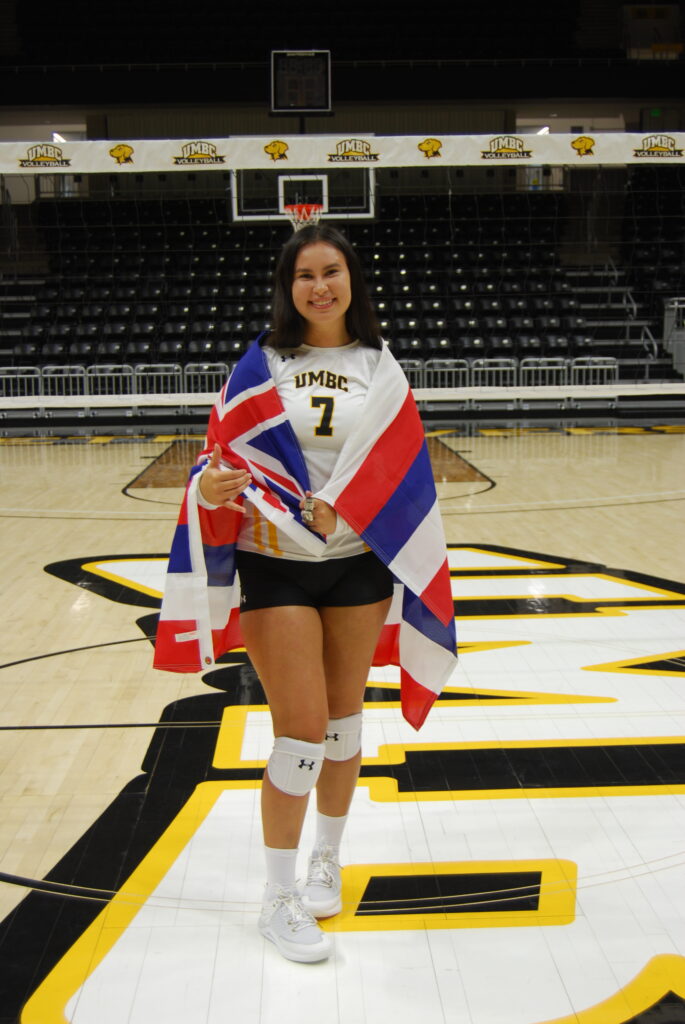 Q: Tell us about what you love about the volleyball program at UMBC.
A: UMBC volleyball is such a special program to be a part of. I love that we all come from different cultures and backgrounds but we are able to be a collective unit. We accept challenges together and strive to become better.
A: As many people may know, deadly wildfires greatly impacted the community of Lahaina, Maui leading to one of the greatest natural disasters in modern U.S. history. Although I wasn't directly affected, I mourn and ache for my home. Hawaii is more than beautiful beaches and palm trees. The people are what make the culture so rich. Being able to bring a part of my home to UMBC is so important to me. This has been my new home for the past four years and I want to be able to inform people of everything that is going on in the islands. With our match on November 11th, we are hosting a Maui Wildfire Awareness Night. This disaster is affecting thousands of people and doing a small thing like raising awareness allows me to feel like I'm making an impact. I have to thank the people at UMBC for making this night possible. Having people that care about where I come from is amazing. I wouldn't be able to do something like this anywhere else. I'm eternally grateful for this opportunity and I hope I am able to help those in need.
I love that I have people around me that support me and are willing to help me no matter how small or big the task.
Q: What brought you to UMBC in the first place? Tell us about your primary WHY, and how it led you to UMBC.
A: Being from Hawaii, I would have never expected to end up on the East Coast, let alone Maryland. But I chose UMBC because of three things. One of the major factors of my choice was the volleyball program. I found that every aspect about the athletics program was what I was looking for. All of the people involved with athletics were so friendly and helpful.
As I was introduced to the school, I loved that it is a medium sized school close to Baltimore and Washington, D.C. It would allow for great opportunities to make connections. I also really valued the elite STEM programs. I prided myself in finding a school where I could get a good education and play volleyball at the same time. With this in mind, I came on a visit to see UMBC, and I knew it was home.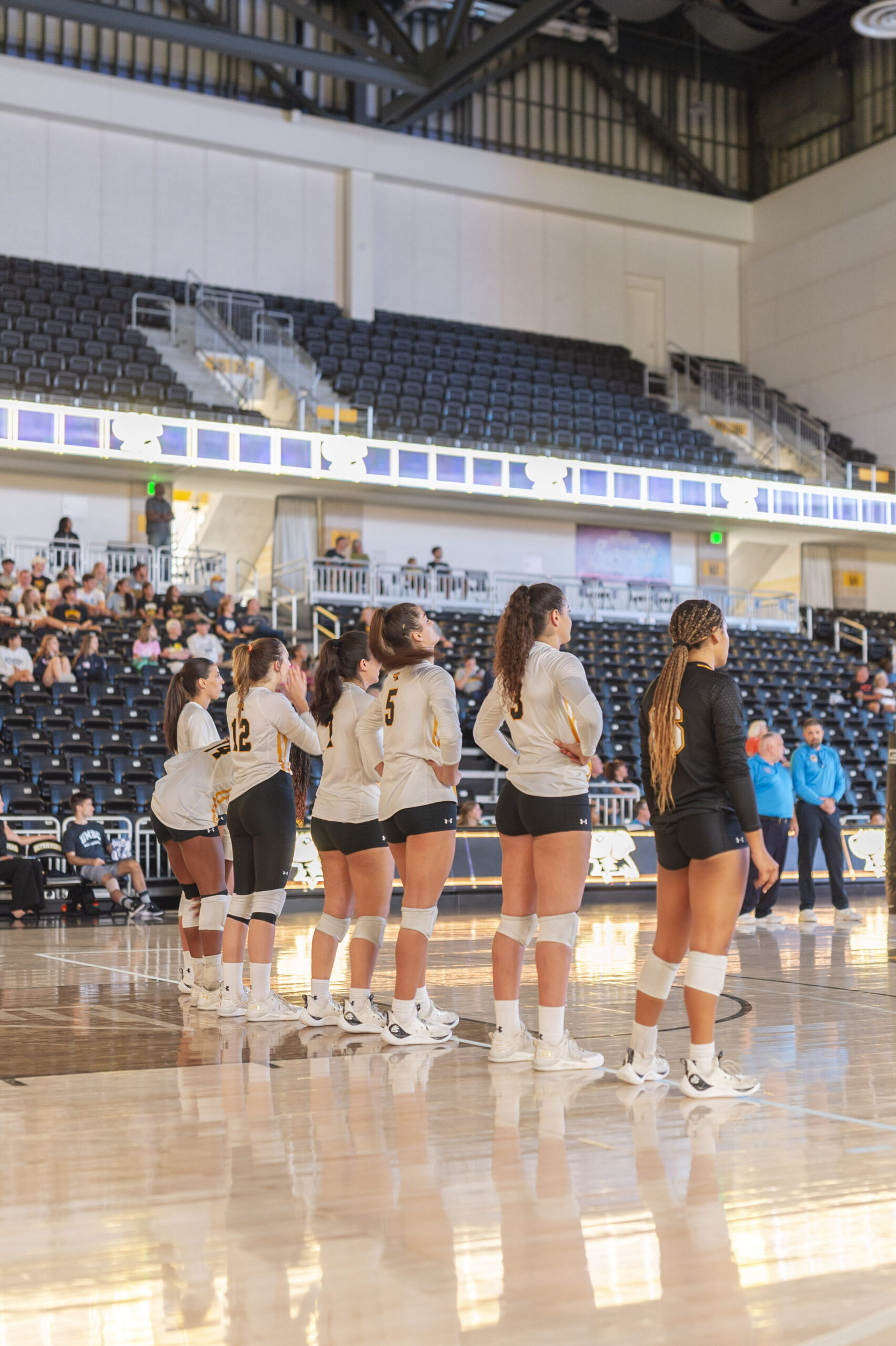 Q: You're a scholarship recipient. How has that changed things for you at UMBC?
A: I have two scholarships, academic (Dean's Fellow) and athletic aid. Obviously, I am eternally grateful to have the opportunity to pursue higher eduction at a fraction of the cost. I honestly don't think I would have ended up at UMBC if it wasn't for the aid I am receiving. This place has become a second home and it will always leave an impact on me. When I was younger, I always knew I didn't want to attend school at home, but finding UMBC was something I never expected. However, this small decision led to even greater impacts. I've been able to shape myself into the person I am today because of my experiences at UMBC. I pride myself on my academics, as well, and to have that pay off from high school truly made all my hard work worth it. Being from out of state, it is even more difficult to find an affordable eduction, but my journey has all been worth it. I am getting an amazing education and playing volleyball at a high level like I've always dreamed.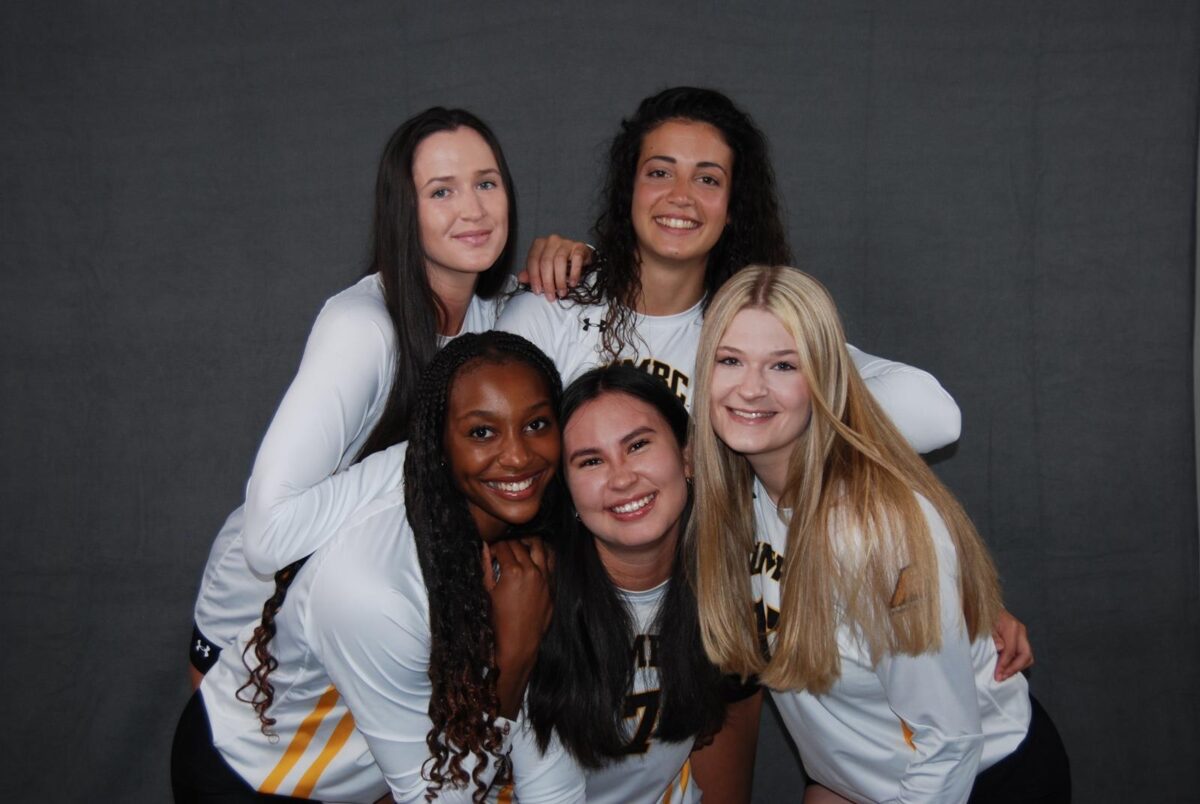 Q: What advice would you give to a student athlete considering coming to UMBC, and why?
A: To those considering UMBC, this place not only excels in education, the people are what make this place great. It's easy to feel overwhelmed as a student athlete and finding people that support you is important. Every single person in the athletic department is dedicated to making our student athlete experience amazing. I can go down the list and about everyone in the department has shown that they not only care about my team but me as an individual as well. Over time, building these relationships with people have made my experience at UMBC incredible. I am so fortunate to play the sport I love with people that have my back.
* * * * *
UMBC's greatest strength is its people. When people meet Retrievers and hear about the passion they bring, the relationships they create, the ways they support each other, and the commitment they have to inclusive excellence, they truly get a sense of our community. That's what "Meet a Retriever" is all about.
Learn more about how UMBC can help you achieve your goals.
Tags: Athletics, Bioinformatics, Biology, CNMS, Meet a Retriever