UMBC expects over 350 presenters and 2,500 guests to attend Undergraduate Research and Creative Achievement Day on April 25, making URCAD 2018 the largest in the event's 22-year history. The annual showcase of advanced undergraduate work offers students a chance to share with the broader community projects they have been working on for months, or even years. Through URCAD, students practice their presentation skills, get robust feedback on their work, and engage with fellow researchers to think, collaborate, and push their research in new directions.
"I am most proud of the kinds of questions these students are asking in their research and creative work," says April Householder, director of undergraduate research and prestigious scholarships. "From developing clean air technologies or bringing awareness to human trafficking, to collaborating with local poets and creating meaningful art, UMBC undergrads are making change in the world."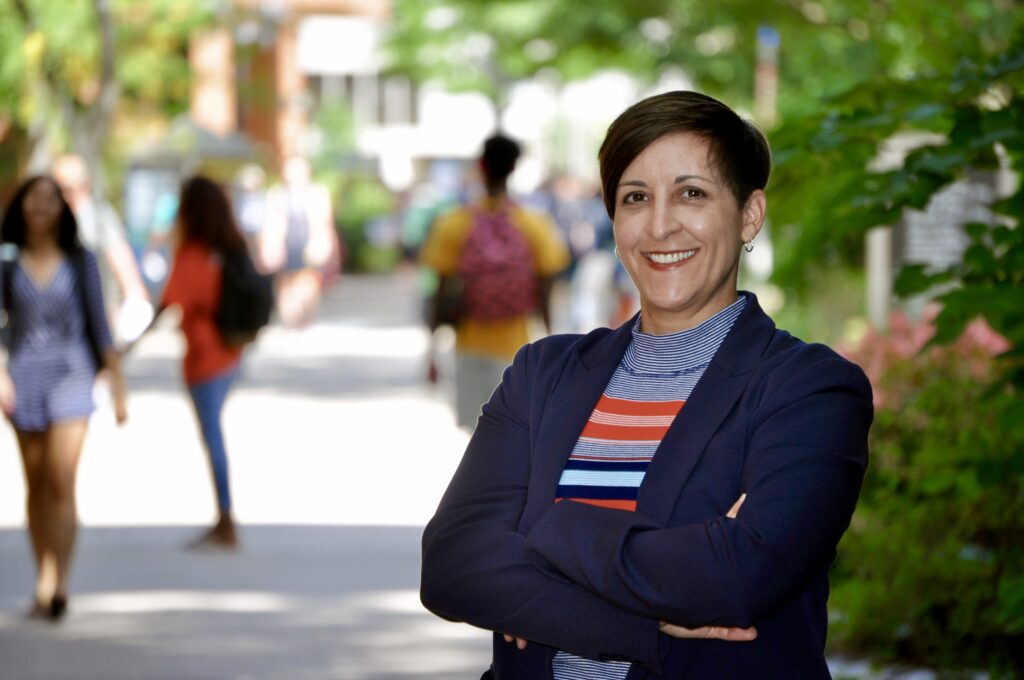 Undergraduate Research Award (URA) recipient Courtney Mattson '18, biological sciences, works with Tamra Mendelson, professor of biological sciences, to examine the mating behaviors of male darters, a common freshwater fish. Mattson spent hours catching darters in a Pennsylvania stream and running controlled trials in the lab, on top of her regular coursework and dedication to cross-country and track and field.
With all of these commitments, Mattson says that completing research required her to hone her time-management skills. "Because my experiment had to be conducted during mating season, I was sometimes trying to find an extra 10 hours per week to run trials on top of a full-time course load and outdoor track competition season," she says.
Still, Mattson found it exhilarating, and she recommends all students dive into a variety of experiences. "Never put yourself into a box," she says. "Don't limit yourself by thinking, 'I'm an athlete, so I don't have time for research,' or 'I'm not a STEM major, so I can't do research.' Through my research, I've learned so much about ecology and evolution, but I have also made friendships, gotten to know a faculty member, and had fun along the way."
Maia Schechter '18, dance, will present Now Elsewhere, a performance of three acts featuring six dancers that she choreographed to explore the profound loss of loved ones. Schechter shares, "I believe the movement and music work together to create a poignant journey that the audience can relate to."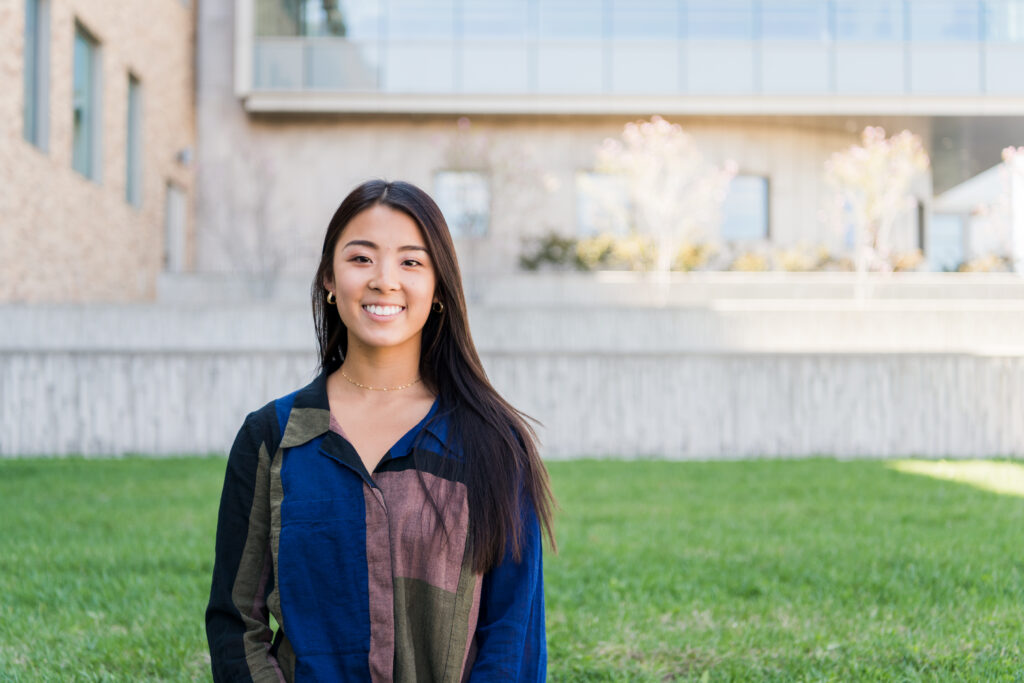 URCAD will be the third presentation of Now Elsewhere, which will also be performed in June at the Kennedy Center as an official selection of the National College Dance Festival. Festival adjudicators shared, "We chose Now Elsewhere with deep appreciation of its unusual compositional structure, and its taut, compelling performance. The work demands that its performers work with physical accuracy and synchronicity as well as emotional transparency in its abstract rendering of a community reforming itself."
Jamshaid Shahir '18, mathematics and statistics, will present his research on mathematically modeling cell polarization—a process through which cells develop distinct front and back ends, allowing them to move and transmit information. His research with mentor Hye-Won Kang, assistant professor of mathematics and statistics, is supported by NIH and NSF. Both a Meyerhoff Scholar and MARC U*STAR, Shahir has already received a prestigious NSF Graduate Research Fellowship to pursue a Ph.D. in computational biology at UNC Chapel Hill.
Reflecting on his research experiences at UMBC, Shahir shares, "The mentorship and guidance I have received…has been invaluable in clarifying my resolve to earn a Ph.D. and has opened many doors for me in terms of research opportunities." This includes "presenting at conferences around the country, from Harvard to Hawaii."
Priyanka Ranade '18, information systems, another URA recipient, will present her work on using advanced computing techniques to more accurately identify cyber threats—part of UMBC's research collaboration with IBM. Ranade works with Anupam Joshi, chair and professor of computer science and electrical engineering. She has been focusing on a specific aspect of cybersecurity called multilingual representation, which relies on natural language processing to understand cyber threats in a range of natural languages.
"The URA allowed me to explore a whole new area I was not familiar with, which was the intersection of artificial intelligence and cybersecurity," she says. Her advice to new student researchers: Ask your mentor questions instead of Googling everything. Ranade explains, "Human insight from experience cannot always be communicated through a search engine. Being open about what you don't understand…it's a part of being a researcher."
Kelly Dunn '18, Modern Languages, Linguistics, and Intercultural Communication (MLLI), has examined constructions of collective and personal memory of armed conflict in Colombia, under the mentorship of Tania Lizarazo, assistant professor of MLLI. Dunn explored how participants in the Mujeres Pacificas storytelling project spoke about their personal experiences with violence in the context of other life experiences, involving gender and economic disparities, in a way that differed from how memory of the conflict was presented at the national level.
As part of his research, Dunn traveled to Colombia, living with a host family. There he developed a clearer sense of the diversity within Colombian culture and the experiences of Colombian people living in different communities. "I would encourage students to jump in and get engaged in the research process as soon as possible," he says, "especially when you are talking about doing research in a language that is not your own."
"You also have a lot less time than you think you have," Dunn notes. "I have been speaking Spanish for about 8 or 9 years and am comfortable with it, and even then…it took a while to get my ear to adjust to the specific dialect."
Linda Wiratan '19, biochemistry and molecular biology, and URA recipient and 2018 Goldwater Scholar, conducts research on the relationship between plant defense systems and their circadian clocks with Hua Lu, associate professor of biological sciences. "Plants have evolved extremely sophisticated mechanisms of disease immunity," Wiratan says. "They are even capable of anticipating attacks by specific pathogens at certain times of day, and coordinate defense activities with their circadian clock."
Wiratan has embraced the role of researcher at UMBC. Through her work, she says, "I gained a deep appreciation of how plants, despite being immobile, survive amid constant threats." She describes research as a "thrilling" experience of discovery, explaining, "The researcher is the first one who learns a little more about the universe, and that role is invaluable."
URA recipient Ezra Pailer, visual arts, will present an animated documentary created in collaboration with local poet Jordann Allen, under the mentorship of Corrie Parks, assistant professor of visual arts. The project combines hand-drawn animation and live-action film to reveal an intimate view of the artist's imagination and personal inner narrative as expressed both visually and in spoken words.
Pailer shares, "The audio of Allen reading her poetry has a serene and fluid quality; this presented an interesting challenge in designing animated sequences that complement the flowing nature of a medium like poetry." Allen will join Pailer at the presentation of his film.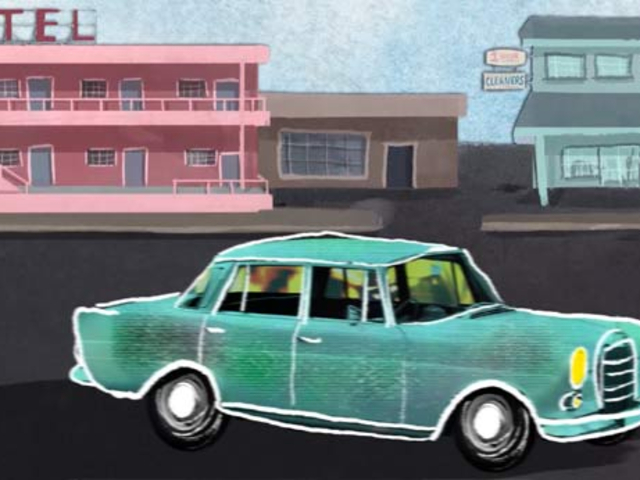 Lucas McCullum '18, mechanical engineering, explores how piezoelectric materials, which create electricity in response to mechanical stress, can be used for different purposes, including to detect tumors. He has found research to be an incredibly valuable experience and suggests it can "help a younger student to discover their passions while learning about how to successfully manage their time and critically analyze complex problems."
McCullum, a URA scholar who works with Soobum Lee, assistant professor of mechanical engineering, particularly appreciates his research experience for teaching him how to embrace new situations where he doesn't immediately have all the answers. "One of the most certain things in research is that you never know what is going to happen the next time you go into the lab, and the ability to be flexible and adapt to unpredictable situations is one of the most valuable experiences out there," he says.
Yuwanyun Zhu '18, SAHAP and psychology, has studied parental control among European American and Asian American parents, specifically Chinese and Korean immigrant mothers in the U.S., under the mentorship of Charissa Cheah, professor of psychology. Zhu has interviewed numerous mothers in English, Mandarin, and Korean languages over the past two years, with the goal of deconstructing cross-cultural stereotypes about parenting styles and their effects on children's behavior and development.
This project has solidified her feeling that research "is a very powerful way to help people change their beliefs and remove stereotypes," which can in turn help people "become more understanding" of each other.
Through all this work, Householder says, it's evident that URCAD "upholds UMBC's mission as a public research university to integrate teaching, research, and service in dynamic and engaged ways."
Whether a student goes on to graduate school or directly into a career, major projects completed in their undergraduate years can drive lifelong passions, support critical thinking, and boost an array of skills crucial to their future success. This includes everything from how to identify a problem and explain its importance to how to set project goals, see a project through to completion, accept feedback constructively, and connect with stakeholders who are impacted by the work.
Householder invites all of UMBC to support URCAD presenters by attending the event on April 25 and "asking good questions" that challenge students to think about their work in new ways. "There is something for everyone at URCAD," she says, sharing, "I hope it inspires even more people in our community to conduct research, collaborate, mentor, and bring creativity to their work each day."
Featured image: November 2017 performance of Now Elsewhere. Photo by Marlayna Demond '11 for UMBC.
Tags: Biology, CAHSS, ChemBiochem, CNMS, COEIT, CSEE, Dance, IS, MechE, MLLI, Psychology, SAPH, Undergraduate Research, VisualArts