On February 24, just one day after a Russian holiday celebrating the "defenders of the Fatherland," Russian President Vladimir Putin ordered his military forces to invade Ukraine. The ensuing assault catalyzed a mass of destruction and action.
In the classroom of Kyiv-born Vira Zhdanovych, an instructor of Russian at UMBC, students are using their language skills to take in information from different perspectives. Zhdanovych notes that both her students and colleagues from the Department of Modern Languages, Linguistics, and Intercultural Communication (MLLI) reached out to her during the first days of the invasion and have been extremely supportive since.
"Like everyone, I have been very upset and confused by Putin's invasion of Ukraine," says Zhdanovych. "This was especially difficult for me because I am from Kyiv and have relatives who were forced to evacuate. Fortunately, my immediate family—my sister, niece and nephew—have made it out, though my brother-in-law remained behind to defend Kyiv. I also have many friends who are still in Kyiv and in surrounding areas and I worry about them each day."
Additional faces and voices of those impacted have since risen to the surface through several virtual UMBC town halls that highlight Ukrainian American voices as well as faculty experts on the region.
UMBC professors and students share their expertise
In the early weeks following the initial invasion, UMBC's Center for Social Sciences Scholarship, History Department, and the Political Science Department hosted a virtual discussion about the history leading up to the current crisis, as well as the political and economic impacts that it is having today on surrounding countries and globally. Present at the panel were Devin Hagerty and Brian Grodsky, professors of political science and affiliate faculty in Asian studies, and Mirjam Voerkelius, assistant professor of history. Joining them were three undergraduate students who shared their personal experiences and reactions to the current climate in Ukraine.
Maria Kutishcheva '24, political science and MLLI, shared that the conflict has had a devastating effect on her family. With relatives in both Ukraine and Russia, Kutishcheva talked about two sides of the crisis from a personal standpoint, mentioning the divisions that have been deepened by Russian propaganda. She ended her story on a compelling note: inaccurate portrayals of the war cannot keep up with reality, but Ukraine still needs our continued attention and support.
Although it can be difficult to absorb everything that has happened leading up to the crisis, the Retriever community is fortunate to have students and faculty who can provide insight on the subject. Many people, especially those with personal ties to the situation, have been deeply affected and wish to stay informed through their communities—a desire that was again met by UMBC's second virtual discussion about Asia's influence on the Russia-Ukraine War in mid-March.
Brian Carlson, head of the Global Security Team of the Think Tank at the Center for Security Studies, returning panelists Brian Grodsky and Devin Hagerty, and Meredith Oyen, associate professor of history and director of UMBC's Asian studies program, led the discussion and helped answer attendees' questions about global relations across Asia and Europe. Carlson opened up the discussion by describing Russia's ties to China.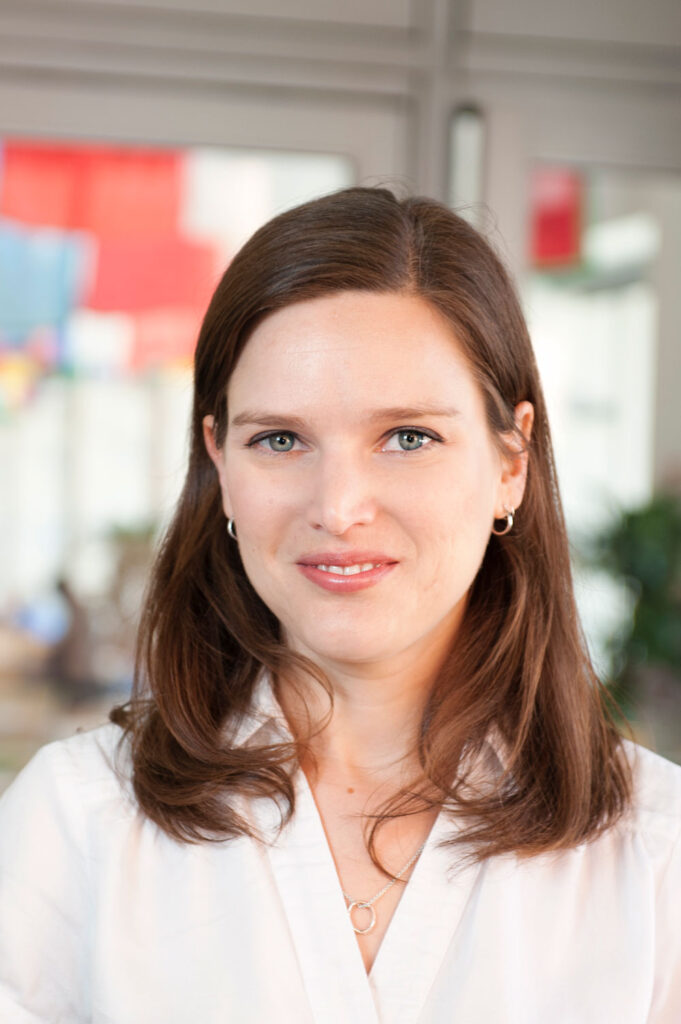 "China has played an important, enabling role in Russia's actions in Ukraine. China and Russia have built a close partnership based on a common desire to oppose the United States in aspects of the existing international order," says Carlson. "In early February, just weeks before the invasion…they issued a joint declaration in which they said their partnership had no limits and there were no forbidden areas of cooperation."
Although, he adds, "China has probably been surprised by the ineptitude of the invasion and by the fierceness of the Ukrainian resistance."
Grodsky, the chair of the political science department, was next to share his expertise about Central Asia's response, or lack thereof, to the Russian invasion of Ukraine. "Not surprisingly," Grodsky notes, "Central Asia has been neutral in its reaction to the invasion. Russia expected a lot more support than it got, but this really reflects a long-standing foreign policy to balance stronger powers in the region."
Grodsky, expanding on an earlier article he wrote about economic sanctions on Russia, added that economic links were becoming more difficult for Central Asian countries to maintain with Russia. These sanctions, he stated, would likely lead to political instability in the region.
Ongoing conversations provide support
Broad conversations about geographic implications of the Russian military aggression combined with personal stories of Ukrainian displacement and resistance are ongoing and they won't end soon. Students, staff, and faculty, including Zhdanovych and those present at the panels, are speaking from personal and informational standpoints to put a face to the people who are struggling and fighting in Ukraine. But Zhdanovych points out that we also shouldn't forget about those in Russia.
"I think that it is important to emphasize that not all Russians—particularly those in the U.S.—support this invasion. I know many, many Russians in the greater community and do not know of one who supports this invasion. I think of this as Putin's invasion of Ukraine, rather than Russia's invasion," Zhdanovych says.
With this mindset moving forward, we can strive to build networks of support and to grow together as multiple communities all impacted by this crisis. Though the future ahead remains uncertain, there is strength in the voices and actions that stretch across and beyond UMBC.
UMBC supports Ukrainians: If you're interested in supporting Ukrainian students, scholars, and artists at risk, UMBC's Center for Global Engagement recommends giving to an established organization, like IIE." In April, President Biden announced a new initiative to support Ukrainians. Welcome.us, an organization of which UMBC is a member, has created a new website that contains information about this initiative as well as various ways to help Ukrainians.
******
Header image: Photo on Pexel by Mathias P.R. Reding
Tags: Asian studies, CGE, CS3, History, MLLI, Political Science, Russian, Ukraine