In a recent article published in Eurasia Review, Sunil Dasgupta provided analysis on al-Qaeda's announcement that it is launching a branch in the Indian Subcontinent. Dasgupta, director of UMBC's political science program at the Universities of Shady Grove, examined why a terrorist group with a substantial presence in the region would need to make a formal announcement about activities in that part of the world.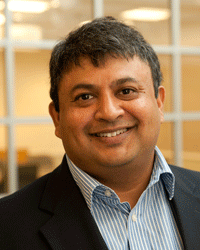 "The answer may be an alarming one," Dasgupta wrote. "The move may be part of a broader strategy to enlist elements of India's disenchanted Muslim underclass in the service of the group's global agenda."
In his column, Dasgupta discussed how Al-Qaeda in the Indian Subcontinent (AQIS) has shifted its focus to a larger, global scale: "What makes the emergence of AQIS significant, however, is that it is the first time a global jihadi organization has explicitly targeted the governments and the people in the region. The entire Indian subcontinent has seen an extraordinary amount of terrorism in the last 35 years, but most of it was home-grown."
To read Dasgupta's full analysis in his column "Al Qaeda in India: Why We Should Pay Attention," click here. The original article appeared in ISN Security Watch blog.
Tags: PoliticalScience, ShadyGrove