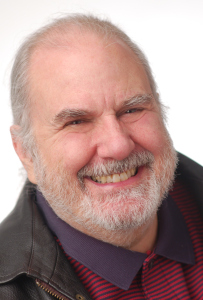 An article published March 25 in the online magazine Slate examines the factors that cause humans to laugh. The story cites the work and research of Psychology Professor Robert Provine that helps explain why humans laugh.
"For his book, Laughter: A Scientific Investigation, Provine engaged in what he called 'sidewalk neuroscience,' tracking and observing real-world laughter," the article states.
The authors write that Provine's research helps illustrate the reasons human laugh usually aren't in response to something that is humorous.
"Provine discovered that the laughter of our everyday lives isn't for the most part in response to anything resembling jokes," the authors note. "Instead, most of it occurs in conversations that, out of context, don't seem funny at all. Provine's discoveries suggest that laughter is inherently social, that at its core it's a form of communication and not just a byproduct of finding something funny."
To read the full article in Slate, click here. Provine was also interviewed about the same topic on "The Arlene Bynon Show" on Sirius XM radio. Additional coverage can be found on Salon.com by clicking here.
Tags: CAHSS, Psychology, Research