Francisco Cartagena describes his academic journey as unorthodox. Now an employee for the City of Gaithersburg, Cartagena started his educational path as an undocumented student. While charting numerous challenges, Cartagena '19, political science, M.P.S. '22, cybersecurity, also found ample opportunities for growth along the way, becoming an effective leader of social change at UMBC at The Universities at Shady Grove.
Cartagena arrived with his family from El Salvador as a preteen. In 2009, he graduated from high school and set out to Montgomery College to pursue his associate's degree in general studies—a goal that would take him a decade to accomplish because of his legal status. There, Cartagena joined the college's Latino Student Union and together they advocated for the Maryland Dream Act—a statute that would allow undocumented high school students to pay for in-state college tuition.
"That experience really exposed me to the political science environment and how policy, with momentum, people, and activism, can actually be changed," says Cartagena, who hopes eventually to leverage his role in local government to share the message that there are many attainable pathways to and through higher education.
Finding his momentum
Prior to the Maryland Dream Act's passing in 2012, Cartagena was paying the international student rate for community college classes. To him, pursuing a bachelor's degree seemed like a faraway dream.
"There were some instances when I couldn't attend school or when I could only attend one class," reflects Cartagena. "But it gave me that momentum to say, 'I'm just going to keep at it.'"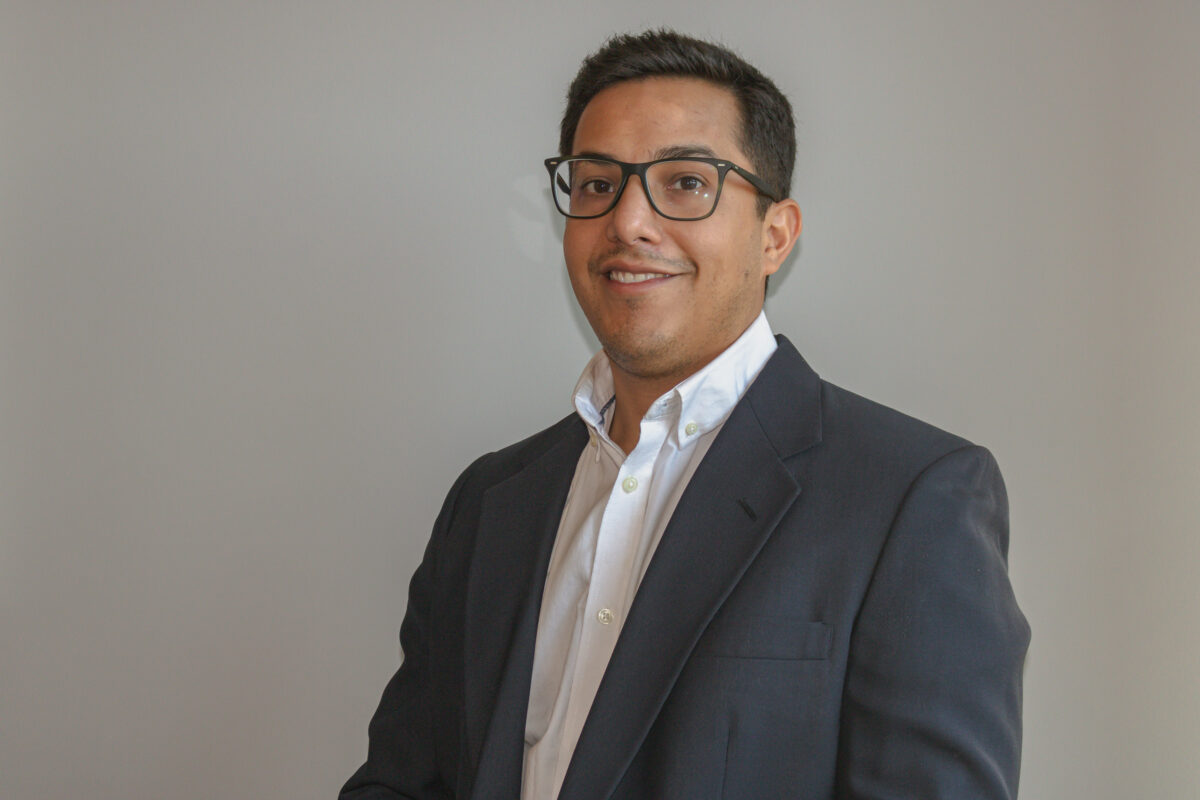 At Montgomery College, Cartagena learned about the UMBC-Shady Grove campus and its political science program. As a full-time working adult, he believed that UMBC-Shady Grove would be a good fit. With an extra push from his wife Cora Trelles Cartagena '12, social work, Cartagena reached out to Sunil Dasgupta, political science program director and professor at UMBC-Shady Grove, to find out more.
To Cartagena's surprise, Dasgupta asked a question that would sell him on applying: "Why do you think you can complete this program?" Motivated by the challenge, Cartagena pushed forward and eventually proved that he would do more than succeed—he would lead.
"Francisco is somebody that intuitively knew the importance of politics in transforming and changing our lives," says Dasgupta. "I think part of the reason that happens is because he comes from an immigrant family. When you're in that position, you quickly realize you have to master this if you want to help yourself, your family, and your community."
An uplifting environment
Cartagena saw The Universities at Shady Grove (USG) as a place to practice his role in politics. As one of two students representing UMBC on the Student Government Association's executive board, he learned more about the funding process at USG, the development of programs on campus, and the ins-and-outs of university partnerships.
"When you have an environment with multiple people from different schools, you can truly see the different backgrounds, their intent, and how people process things," Cartagena says.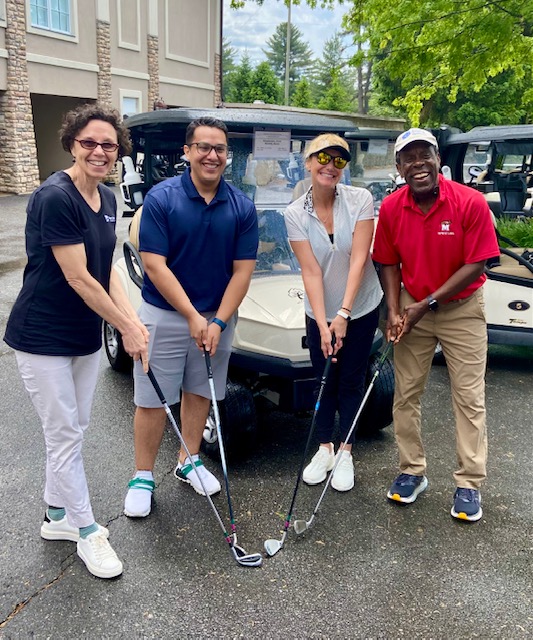 When Cartagena attended USG's job fair and spotted a table for Congressman Jamie Raskin's office staffed by a fellow Latina, he saw a vision for his future. "At the time, a career in government or interning for a government official was so far-fetched, whether because of my status or my prior experiences. It was something I would just dream of," explains Cartagena, who wound up spending the summer splitting his internship between Raskin's Rockville office and his congressional office on the Hill—two experiences that propelled his career in government.
"I still pinch myself because I'm a first-generation immigrant who came here from El Salvador with my parents…To be able to represent the county I grew up in—it was a bunch of mixed feelings that were finally culminating into something very positive," says Cartagena.
In 2018, Cartagena started with a role in the City of Gaithersburg's human resources department and in 2021, transitioned to his current role as an I.T. project manager. Now, he oversees applications, business needs from different departments, and processes in the technology sector.
Continuing to lead
In 2019, as a master's student studying cybersecurity at UMBC-Shady Grove, Cartagena continued his ongoing involvement on campus, joining the Graduate School Council and USG's Advisory Board.
During his final year in the program, Cartagena received a phone call from Dasgupta, who was creating an interactive bot to help Maryland voters identify political candidates most aligned with their values. He hoped that the bot, along with his podcast, I Hate Politics, would serve as informative tools. But realizing that a significant portion of the county was Spanish speaking, he enlisted Cartagena's help.
"The first person I called was Francisco. And it wasn't a small job; it was pages and pages of translation," Dasgupta says, adding that they only had about a couple of weeks to complete the project before elections began. Still, Cartagena took on the translation task without hesitation.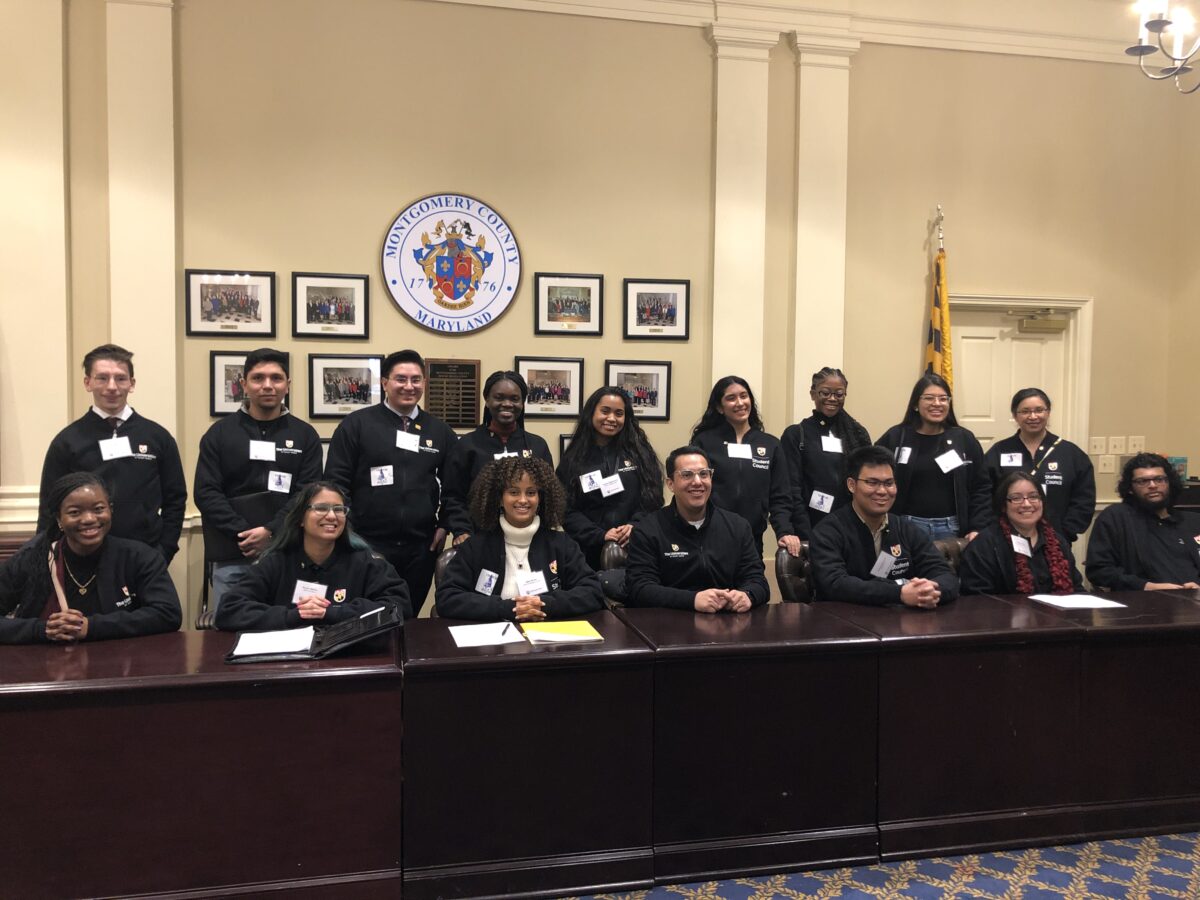 "That kind of collaboration uplifts UMBC and the community," notes Dasgupta. "We continue to work with our students and alumni, and those interactions are very revitalizing. We find meaning through those relationships."
Cartagena notes he wouldn't have made it this far without the resources and opportunities he found at UMBC-Shady Grove. "If there was a change I could recommend, it would be showing students and adult learners that there are other pathways for you to get that Ph.D., get that bachelor's, or get that associate degree," says Cartagena. "I think oftentimes students are afraid; it's an investment of money and time, and you don't know if you're going to make it through…but you will find your niche if you stick it out."
Tags: Cybersecurity, PoliticalScience, ShadyGrove, Universities at Shady Grove