As children, Andy Stack and his older brother Dan listened to Miles Davis as they fell asleep each night in their Catonsville home. His brother had an affinity for Sketches of Spain on repeat, and Stack '10, music, listened with the hopes of being a great jazz composer like Davis. He started to play any available instrument—steel drums, saxophone, guitar, piano—each one telling a different story; that's what Stack loved.
The musical layering that fascinated Stack at such a young age found ground to flourish in "the old Fine Arts building," says Stack, who, after a brief time at the Berklee College of Music, shifted away from jazz composition and returned to Catonsville to finish his degree in music technology at UMBC. "The recording program at UMBC proved to be a really powerful tool to develop my interest and springboard my career."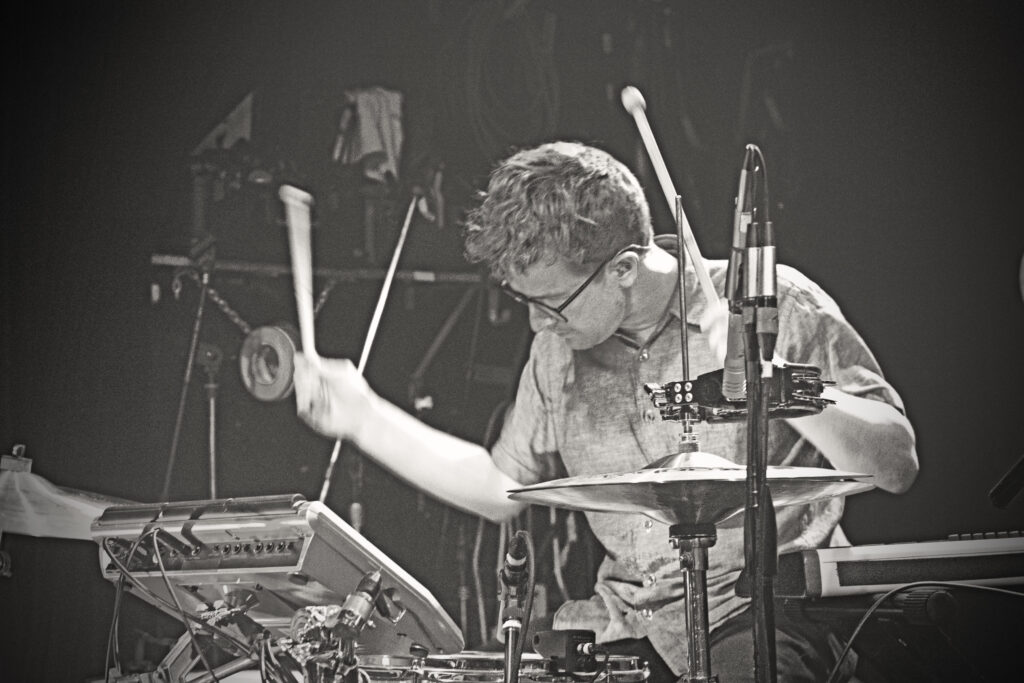 At UMBC in 2007, Stack began collaborating with high school friend and fellow Retriever Jenn Wasner to form Wye Oak, an indie rock/dream pop duo whose name pays homage to Maryland's state tree. The duo found praise and a national audience early on. Reviewing their first album, If Children—produced at UMBC—Pitchfork lauded the 2007 debut, "Vocals trade between Wasner and Stack; her voice bears more sweetness, but the light variety is a palette cleanser. Their total defiance of novelty is almost minimalistic; it's a reminder that someone who understands food can make a good dish with three or four ingredients."
Reaching a wider audience
"Wye Oak is really a recording project," Stack says. Using foundational theory he learned at Berklee and the music technology skills from UMBC, Stack and Wasner find a lot of their excitement in the recording process and on-stage experimentation. During their 2010 NPR Tiny Desk Concert, Wasner opens with the title song from Civilian, their third album, and says that it came up in the studio with all the tools at their fingertips. "We just figured out how to do it live," Stack says of the result.
Since the days in Fine Arts, the band has played around the world. They've also collaborated with groups like the Baltimore Symphony Orchestra and Future Islands, and Wasner has been touring with Bon Iver. Their music has been used in films and TV shows like Gossip Girl and The Walking Dead. 
Stack and Wasner recorded their first two albums (If Children and The Knot) using student resources available to them on campus. Keeping connected to his Retriever lineage The Knot, which served as Stack's senior thesis project, featured a cover image that Stack's father had taken as a photography student at UMBC in the 1970s.
Catonsville connections
Rooted is the word that begins to describe Stack's connection with UMBC. Every member of the immediate Stack family attended UMBC, including his brother, Dan Stack '10, visual arts, his sister-in-law, and more than several cousins. Stack credits a lot of his success to his parents, William Stewart Stack '78, interdisciplinary studies, and Anne Brant Stack '72, English, for their support and involvement in the Baltimore film community—the family runs Serious Grip & Electric, a local user friendly grip and lighting rental house.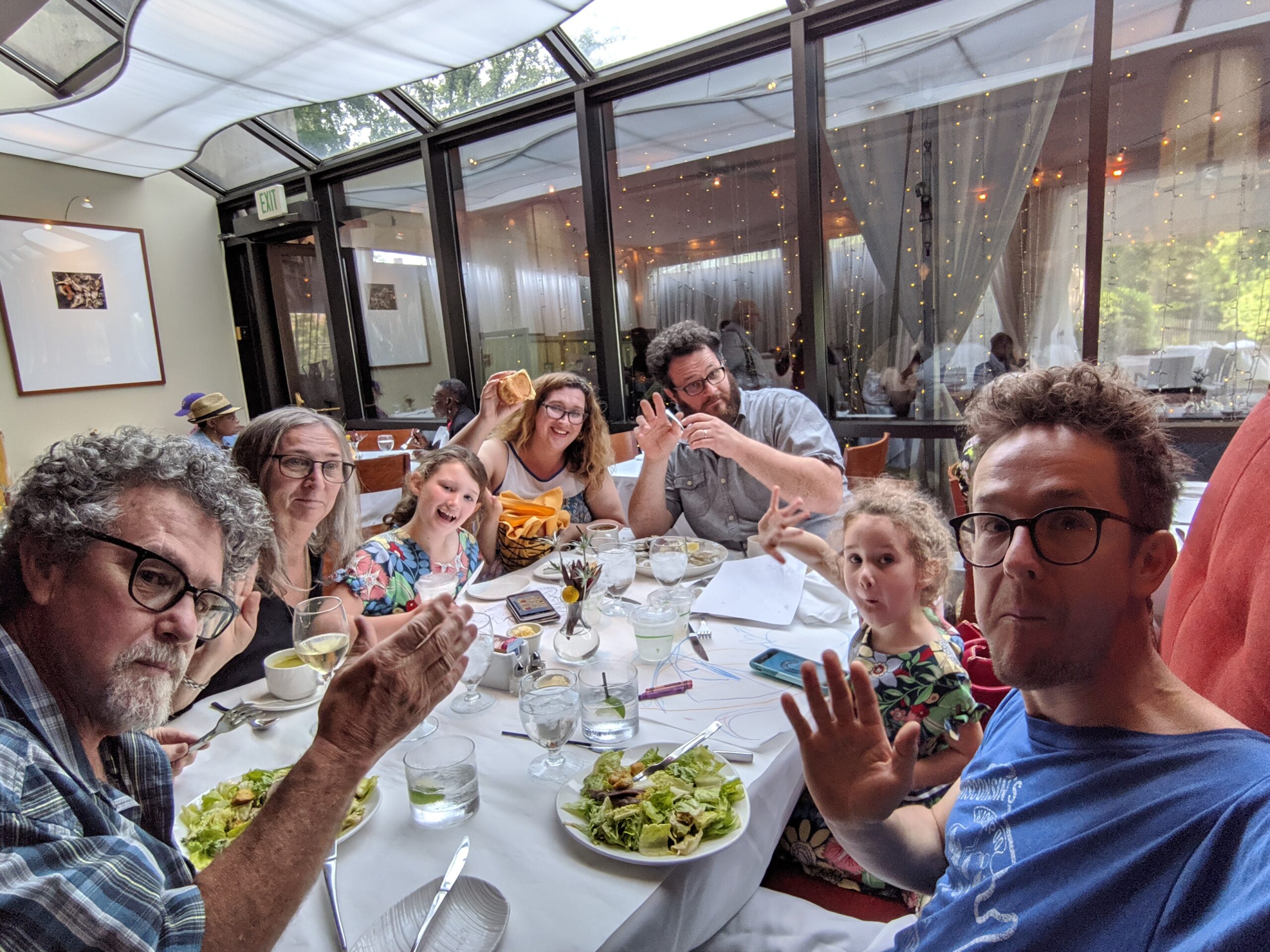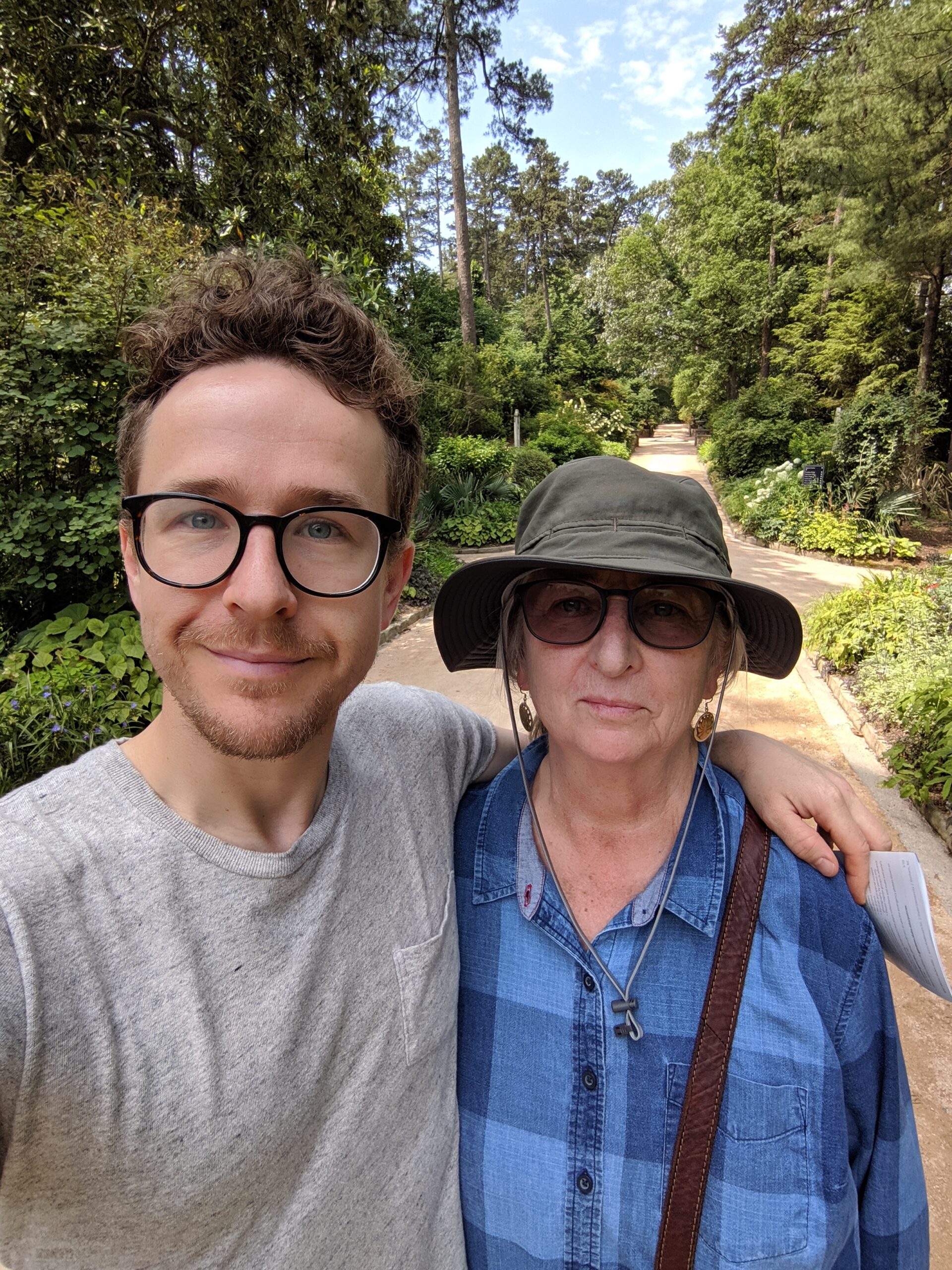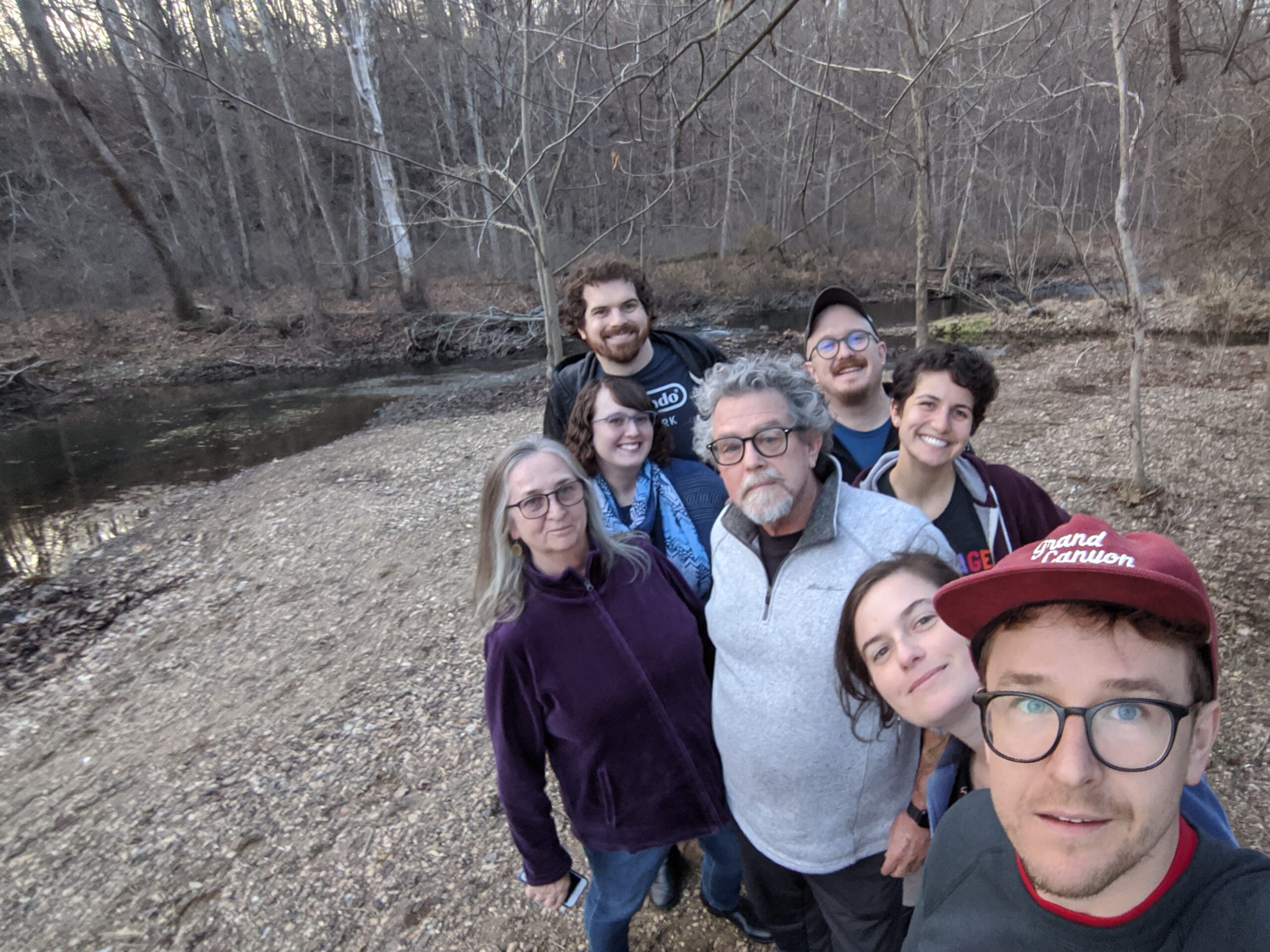 Stack with members of his immediate and extended family, all fellow Retrievers (or future Retrievers).
While still at UMBC, Wye Oak's work found its record label home in Merge Records. This didn't change a lot of things for Wasner and Stack, but it did mean more tours in places like New York, Philly, and Boston. Stack says his professors in the music department were supportive of the touring and worked with him to make sure he was able to finish course work.
Alan Wonneberger, director of the recording and music technology program at UMBC, remember enjoying Stack's contribution to all his classes. "He was a great student, and is a wonderful musician. He excelled at music technology, where he used his musicianship to great advantage," says Wonneberger.
Still telling stories
Both members have solo projects of their own that add strength to their collaboration. Alongside Wye Oak, Stack tours with bands around the world, and in 2019, he released solo work under the name Joyero.
In a recent song, "AEIOU," Wye Oak collaborated with the Brooklyn Youth Chorus. In the song the chorus is at the forefront with quiet, small voices beatboxing or scatting A-E-I-O-U throughout. The song is majestic and sprawling, using musical tools and techniques to evoke emotion and story, building on what Stack had begun to explore listening to Sketches of Spain to fall asleep.
— Imani Spence '16
*****
Header photo by Kendall Atwater.
Tags: CAHSS, Music, Spring 2021