Devin Walker '89, political science, is a man with a plan. And a cause and a vision and a passion.
Oh, and a Grammy nomination.
"Uncle Devin, the Children's Drumcussionist," as he's known professionally, was nominated for a Grammy for Best Children's Music Album in 2022 as a member of the 1 Tribe Collective, one of his many top-level endeavors that center around education, music, and young people.
He's the musical muscle and co-owner of The Uncle Devin Show, an interactive musical experience for children that uses percussion instruments to inspire both fun and critical thinking.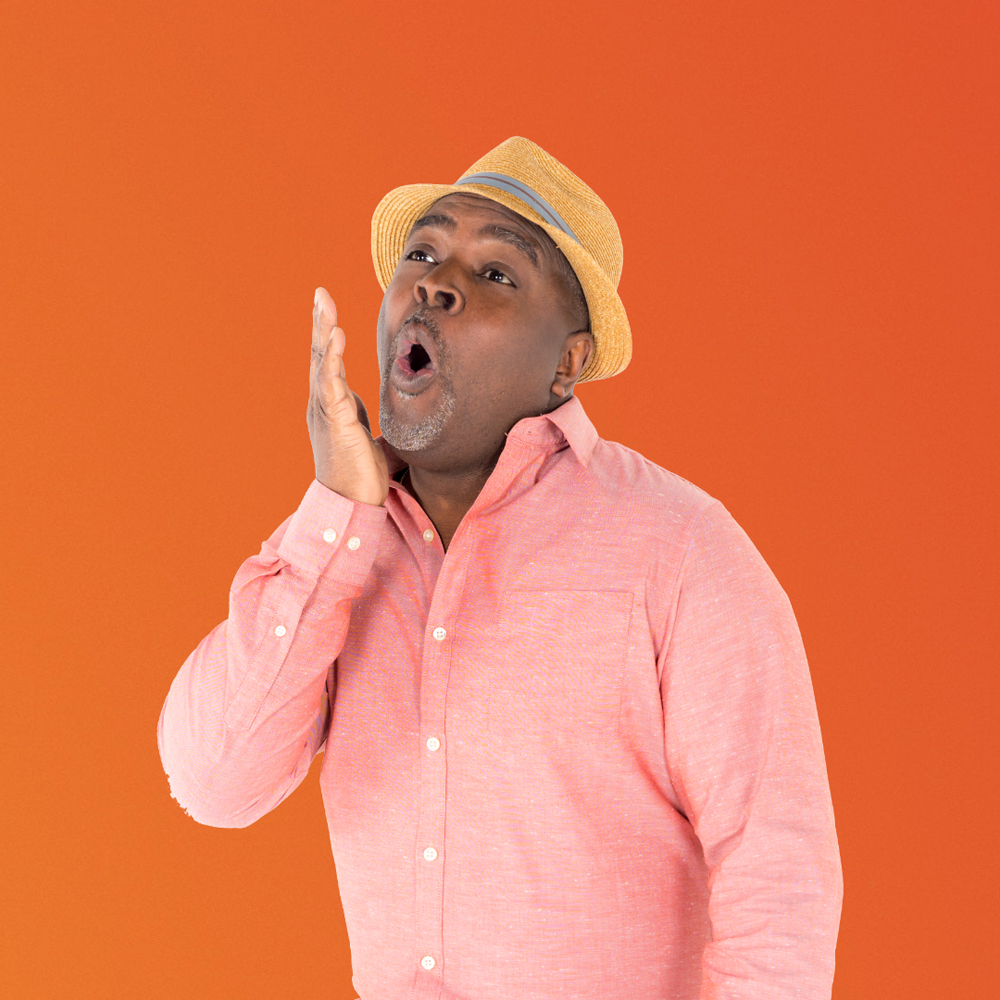 Walker also runs a training course, "Racism in Children's Music: Liberating Music for the Black Child," and he has created an online music radio program for children called WEE Nation Radio, streaming R&B, funk, hip-hop, jazz, go-go, reggae, calypso, and world music, all created for children and families.
But the roots of many such accomplishments, says Walker, can be traced back to his years at UMBC.
Behind the Music
Although music has always been a passion, Walker saw majoring in political science as an opportunity to probe systemic inequities and effect meaningful change.
"I was very active in the student movement back in the 80s," he said. "Understanding the politics of everything really gave me the keen awareness to start to look for those things inside of whatever I was involved in."
Those sharpened critical-thinking skills came in handy when he found himself researching a film called Ethnic Notions through UMBC's Albin O. Kuhn Library.
The Emmy-winning 1987 documentary peels back the anodyne veneer of familiar songs, books, cartoons, and movies meant for children to reveal their poisonously racist stereotypes, themes, and origins.
Even the sing-song silliness "Eeny, Meeny, Miny, Moe," the film notes, originally alludes to the capture of African Americans fleeing enslavement.
"I was blown away," Walker said. "I had no idea that there was a dark history" to so many songs, along with all the many stereotype-perpetuating movies and other media.
Taking a New Tack
"So the seed was planted," he said. "But even then, I didn't think about coming in and really making a contribution to changing [the direction of children's music] until around 2007."
It was at this point, Walker said, that he truly began to understand firsthand the unique influence that music can have—for good or ill—on children. He and his wife Lolita Johnson Walker, whom he met at UMBC, don't have children, but his sister had four, and he spent time with them every week.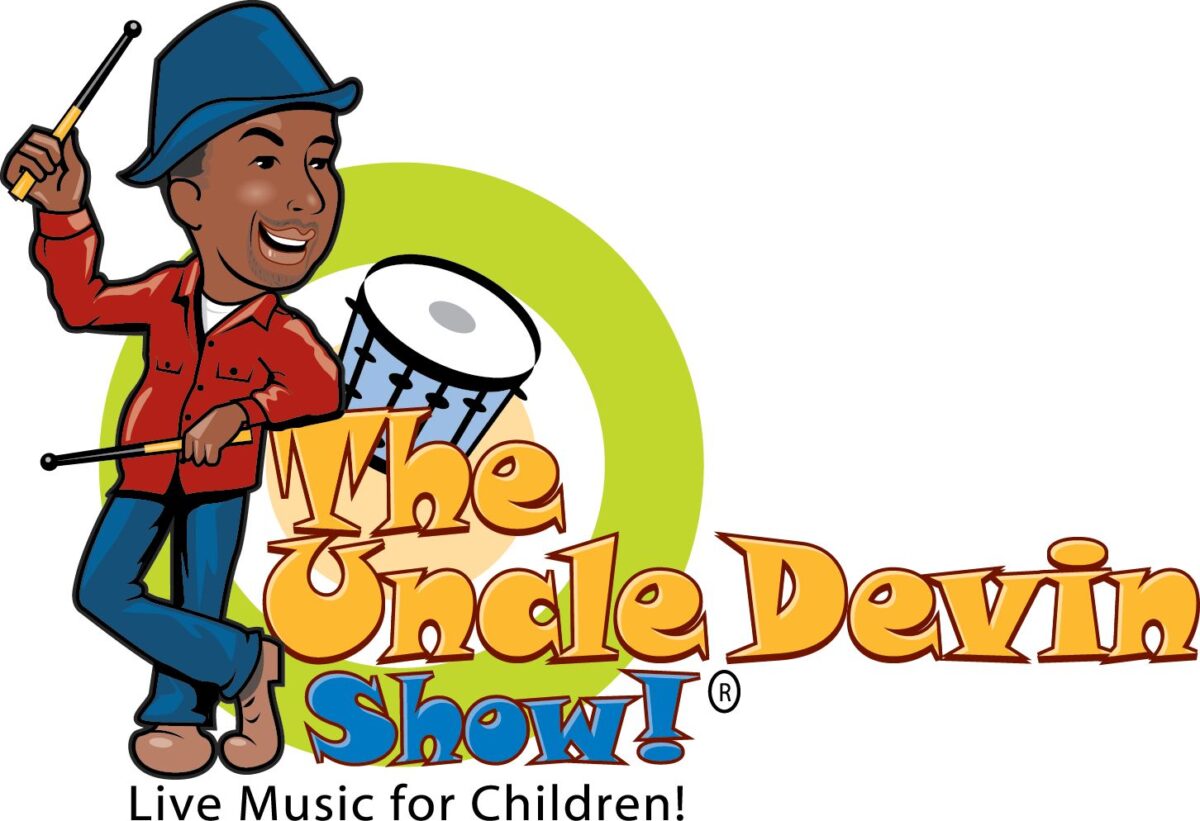 "Every Wednesday, it was Uncle Devin's time," Walker said, and that time included lots of music. But he remembered all too well the veiled racism of traditional songs he had researched as a UMBC student.
Neither did he want his nieces and nephews to soak up too much of the wrong adult pop music.
"I couldn't let them listen to all that music, because it just wasn't appropriate," Walker said. "And so I said, I'll create my own music for them. And as they got older, I said, let me record it so they can have a memory of it."
Things snowballed from there, according to Walker. His nieces and nephews started playing the music for their friends, and the friends started asking Walker to record more songs, and people started asking him to perform for children and families.
Music with New Meaning
During Walker's college days, he said, "I used to always participate in all of the [UMBC] talent shows. But it was all just us having fun. I never thought of it as a profession or anything like that."
In fact, Cynthia M. Hill, a retired UMBC associate provost, remembers Walker primarily as a driven student.
"I met Devin when he participated in the Learning Resources Center's academic support program for incoming UMBC freshmen," Hill said. "He was impressive because he was anxious to learn and worked hard."
But because they were both members of the UMBC gospel choir, she also knew firsthand that he had a professional-level musical talent. He even got to play with Dizzy Gillespie: The jazz giant visited UMBC in 1985, when Walker was a first-year student.
And although he worked full-time after graduation, helping to investigate and resolve workplace issues covered by the Equal Employment Opportunity Commission on behalf of both public- and private-sector employers, he continued to play with local bands.
And as Walker's deep love of music—with the training and talent to match—continued to grow, he focused more and more of his prodigious energy into the journey that became The Uncle Devin Show, creating positive songs set to infectious beats such as "No Such Thing as Good or Bad Hair."
"I try to find a way to help—not to tell children what to think, but to teach them how to think," Walker said; he sees music as the key.
"We have a perfect tool here to help our children navigate these very difficult waters of life right now, and in a fun, entertaining, and engaging way," he said "That's really what my goal is."