It's 4 a.m. in Puerto Rico, and Ellie Bare's alarm is going off. Within an hour, she and her research colleagues are driving to their forested field site on the north side of the island to record Puerto Rican Oriole songs. After a midday break to avoid the worst of the heat, the team scouts new sites late in the afternoon. Some days they make another excursion before bed to check the birds' roosting sites. Then the research team hits the pillow before doing it all over again.
This is the life of an ecological field researcher, one Ellie Bare '23, biological sciences, has embraced wholeheartedly with the encouragement of mentors like Kevin Omland, professor of biological sciences, and Michelle Moyer, a Ph.D. candidate in Omland's research group.
Building research skills—and life skills
Perhaps the most important trait of a strong researcher is the ability to ask good questions and then figure out how to pursue their answers. For example, Bare and her teammates in Puerto Rico noticed a bird roosting in a years-old nest overnight near their lodging. "We'd never heard of a bird doing that before," Bare says, and as it turned out, neither had local experts. So began a new observational study managed by Bare.
Bare presented the results at UMBC's Undergraduate Research and Achievement Day (URCAD) in April, finding that over 50 percent of old nests she tracked were in use as overnight roosts. The findings created new knowledge about this endangered species and a chance for Bare to flex her scientific inquiry skills, which will serve her well in any research area.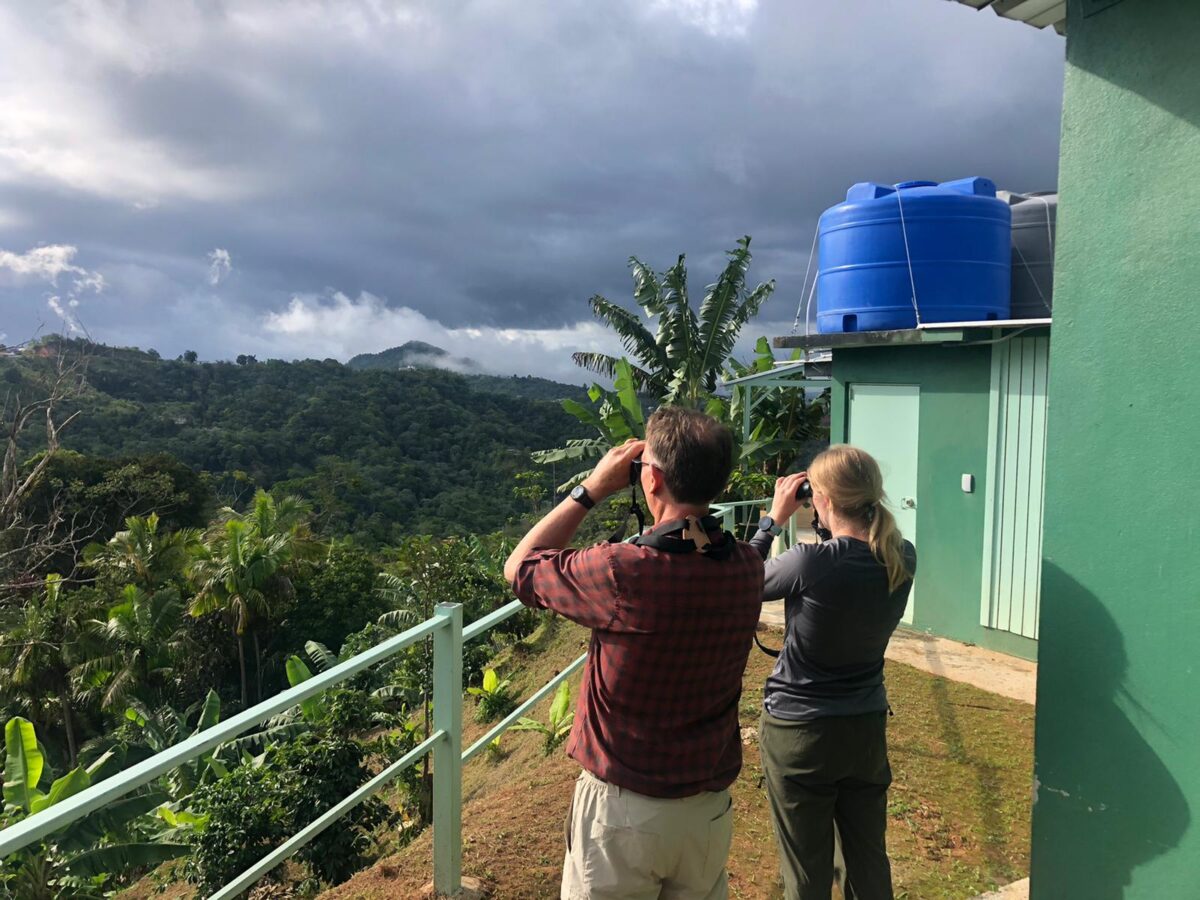 "Dr. Omland encourages that in his undergrads, which is really special," Bare says. "He's really supportive of undergrads getting the full research experience."
Back on campus, Bare also took on developing a protocol for the Omland lab to determine the sex of birds based on DNA samples. That's especially valuable in the study of tropical birds, where males and females frequently sport identical plumage. "It was really interesting and fun to spearhead that project on my own," Bare says. The molecular skills she learned will help her in her next role, a postbac fellowship at the National Institutes of Health (NIH).
Omland also emphasizes communication skills with his students, requiring lab members to take turns presenting journal articles and providing updates on their own projects at lab meetings. In addition to URCAD, Bare also attended the international American Ornithological Society and BirdsCaribbean conference in Puerto Rico.
"Having those opportunities to improve my science communications abilities was invaluablereally great," Bare says, "and it even helped me with my postbac interviews."
Across the disciplines, student research shines
Bare will soon explore another area of biological research through her upcoming work at NIH—cancer research. While this area is a shift from her prior work with Omland and Moyer, she shares that the skills she learned in the Omland Lab were essential to her journey as a researcher and her mentors have continued to provide unflagging support.
Other graduating students, too, have had positive experiences with research that have prepared them for what's next. Sarah Turner '23, psychology, completed research with Susan Sonnenschein, professor of psychology, as well as summer research experiences at the Harvard Business School and Michigan State University. Max Bobbin '23, chemical engineering, took on a leadership role early on in Tyler Josephson's research group, learning and then teaching others a new programming language, and applying it to the team's chemical theory work.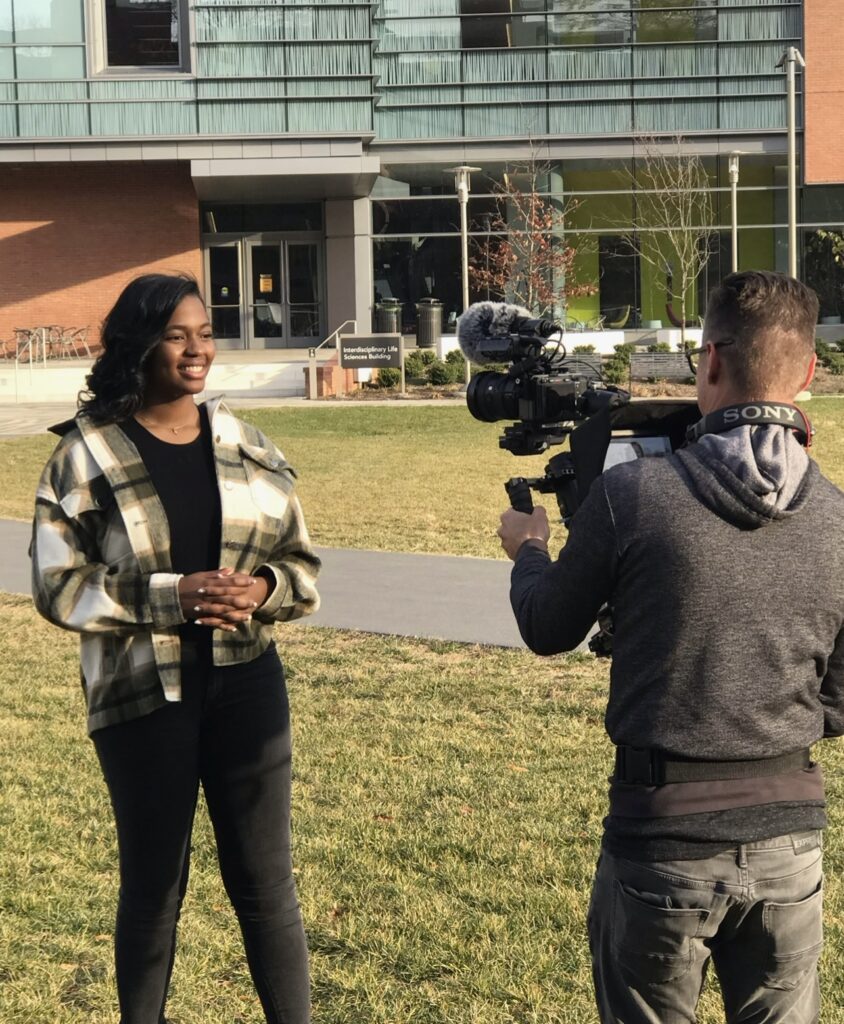 And valedictorian for the humanities and social sciences, Zinedine Partipilo Cornielles '23, financial economics and mathematics, conducted research with Tim Gindling, professor of economics, and Salem Abo-Zaid, associate professor of economics. His project with Gindling focused on the impact of financial literacy on student loan decisions among undergraduates across the United States. In the future, he hopes to conduct research on labor economics with a focus on Latin America.
Across UMBC, research experiences are a cornerstone of the current and future success of students and the projects and labs to which they contribute. Encouragement from mentors to ask new questions, try new techniques, and fully participate in the intellectual life of the research group helps students build skills that will serve them in their careers and in life.
Read more Class of 2023 stories.
Tags: Biology, CAHSS, cahssresearch, chemeng, CNMS, COEIT, Economics, Mathematics, Psychology, Undergraduate Research