Meet Karndeep Singh '18, M26, biochemistry and molecular biology, a graduate student at the University of Maryland School of Medicine in the biochemistry and molecular biology Ph.D. program. Singh is conducting his thesis research in Dr. Michael Summers' laboratory at UMBC. Outside of research, he's been involved with UMBC's Chapter of Young Alumni (CYA), serving as the president since summer of 2020. Singh says he's found his way at UMBC through involvement in research, residential life, and networking with alumni at UMBC.
Q: What's the one thing you'd want someone who hasn't joined the UMBC community to know about the support you find here?
A: UMBC will push you to your limits and help you realize that you were meant to break those limits. UMBC will challenge you academically, but you have so much support here as everyone wants you to succeed—it is just a matter of asking for help which can be the hardest first step to take. Do not shy away from asking for help; there is a very high likelihood that others around you need help, too.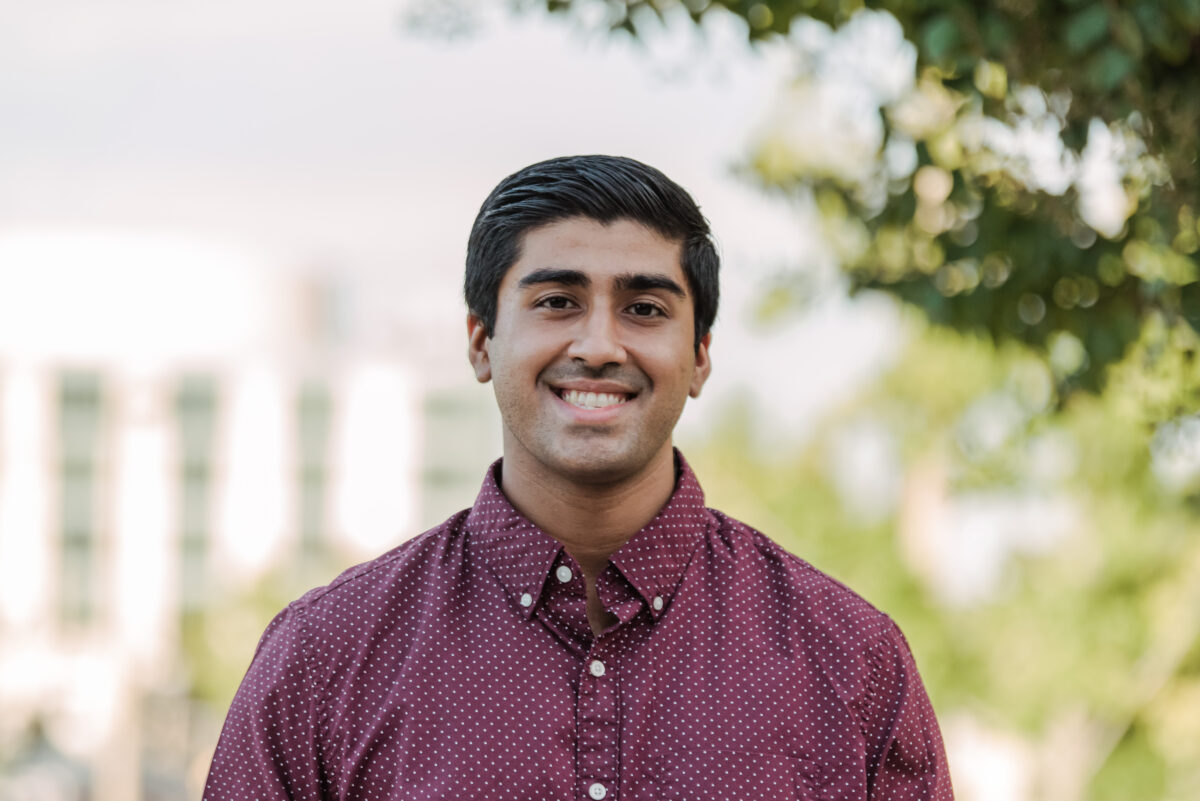 Q: Tell us about someone in the community who has inspired you or supported you, and how they did it.
A: There has been a village of people at UMBC who have helped me succeed. My advisors in the Meyerhoff Scholars Program guided me as a student by helping me to find research opportunities during my time at UMBC and post-UMBC. Bethany Birago '99 (emergency health services) taught me and demonstrated all of the professionalism I would need in healthcare and in the workplace.
Last and certainly not least, I met my amazing partner at UMBC—Aishwarya Iyer '18, M26, biochemistry and molecular biology. She has been one of the hardest workers I have ever seen and continues to inspire me to work harder to have a positive impact at UMBC, in the Baltimore community, and in this world.
UMBC will push you to your limits and help you realize that you were meant to break those limits. UMBC will challenge you academically, but you have so much support here as everyone wants you to succeed.

Karndeep Singh '18, M26
Q: Tell us about what you love about your academic program or an organization you're involved in.
A: I joined Residential Life as a resident assistant (RA) during my sophomore year and ultimately became lead RA in Potomac Hall during my senior year. Every year, the staff members I worked with acted as a family, especially my staff during my time in Potomac Hall. We would hold Thanksgiving dinners together, compete with the other residential halls during our summer and winter trainings, game nights, movie nights, etc. At every moment, I felt loved by my staff and knew that any of them would support me if I needed anything at all.
Q: Where are you currently in your studies, and what do you enjoy most about what you're doing now?
A: Currently, I am a 4th year Ph.D. candidate in the biochemistry and molecular biology program at the University of Maryland, School of Medicine. I conduct my thesis research in Dr. Michael Summers' HHMI laboratory at UMBC where my project is focused on investigating how the HIV-1 RNA genome interacts with cap-dependent translational machinery. One of the greatest parts of my role is having the opportunity to mentor undergraduate students as they conduct undergraduate research in our laboratory. My role as their mentor is not to persuade them to do a career in research but teach them how to conduct good science and carry the skills they learn in the laboratory to their future endeavors.
Q: What brought you to UMBC in the first place? Tell us about your primary WHY, and how it led you to UMBC.
A: I attended Western School of Technology and Environmental Science (Western Tech) where a number of our high school events were held at UMBC. I learned about UMBC's reputation by speaking to current UMBC students and I knew that this was the school to attend if I ultimately wanted a career in STEM. The school was known for its diversity and its community—values that were instilled into me by attending Western Tech and I knew that UMBC embodied those same values and would uphold them.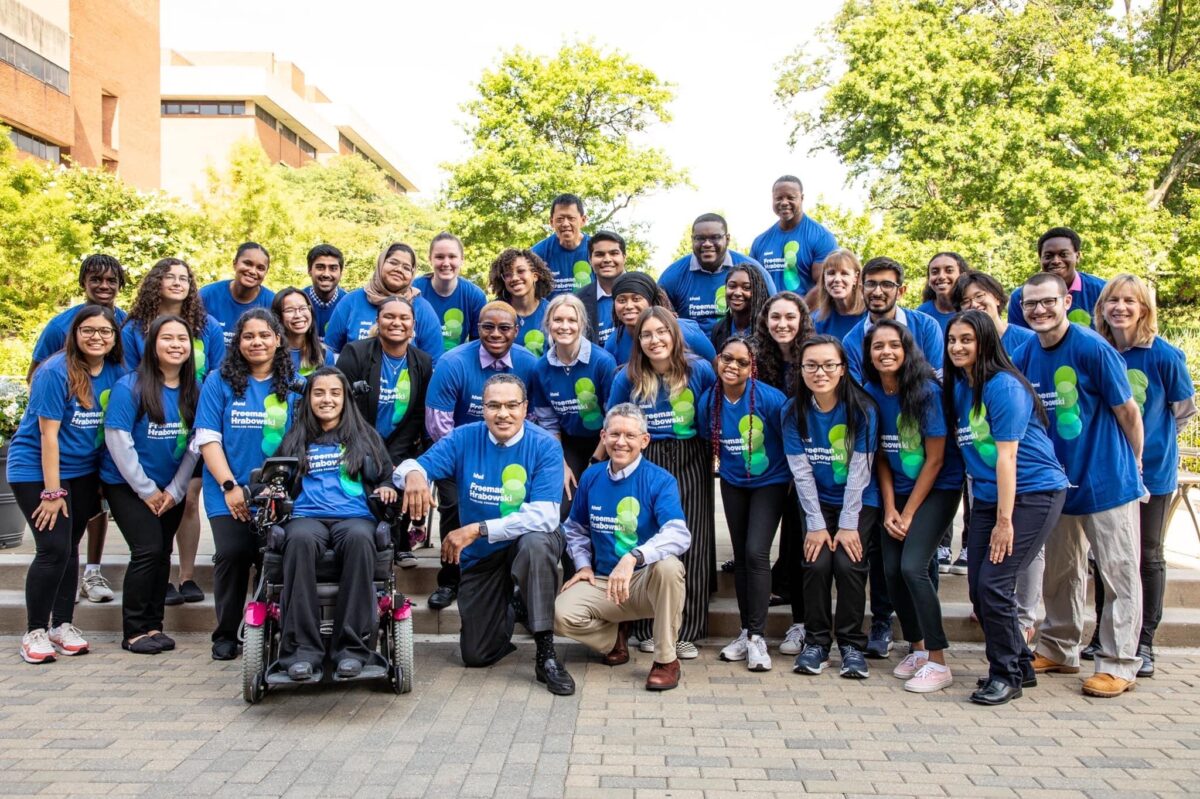 Q: Tell us about the people who helped you grow at UMBC, and why their HOW made such a difference to you.
A: During my undergraduate experience, I had a couple of research opportunities, but I did not feel confident to succeed in graduate school. After graduating from UMBC in May 2018, I took a gap year where I joined Dr. Michael Summers' laboratory as a laboratory technician to supervise and mentor Dr. Joshua Brown's (Ph.D. '18, biochemistry) group as he returned to medical school to complete his last two years of his M.D.-Ph.D. program at UMSOM. My partner, Aishwarya Iyer, worked for Dr. Brown and trained me for a few weeks in the laboratory.
It was a weird feeling to go from a position where I was uncomfortable with research and did not feel confident in my abilities as a researcher to now supervising a group of undergraduate students and high school students that were relying on me to guide them about the research project. All of the members in Dr. Summers' laboratory taught me how to critically think about experiments, how to decide the next steps about our project, how to present my work to others, and how to feel confident in the research I was conducting. It was this research opportunity that solidified my intent to pursue graduate school and continue my career as a scientist.
Fast forward 4-plus years later, I now have my own group of undergraduate students and laboratory technicians (the largest group in the entire laboratory) who conduct research to advance our project.
Q: What's your favorite part of being a part of Retriever Nation?
A: I love to attend the alumni events put on by the different alumni organizations. With the work I have done with CYA, I have had the chance to host some of these events and meet so many amazing alumni through happy hour events, trivia nights, and the Alumni Awards. The best part of hosting the events is working with the fantastic Alumni Engagement and Development team—they represent some of the best staff I have ever had the opportunity to work with and when you are planning and hosting events with them, it does not even feel like work.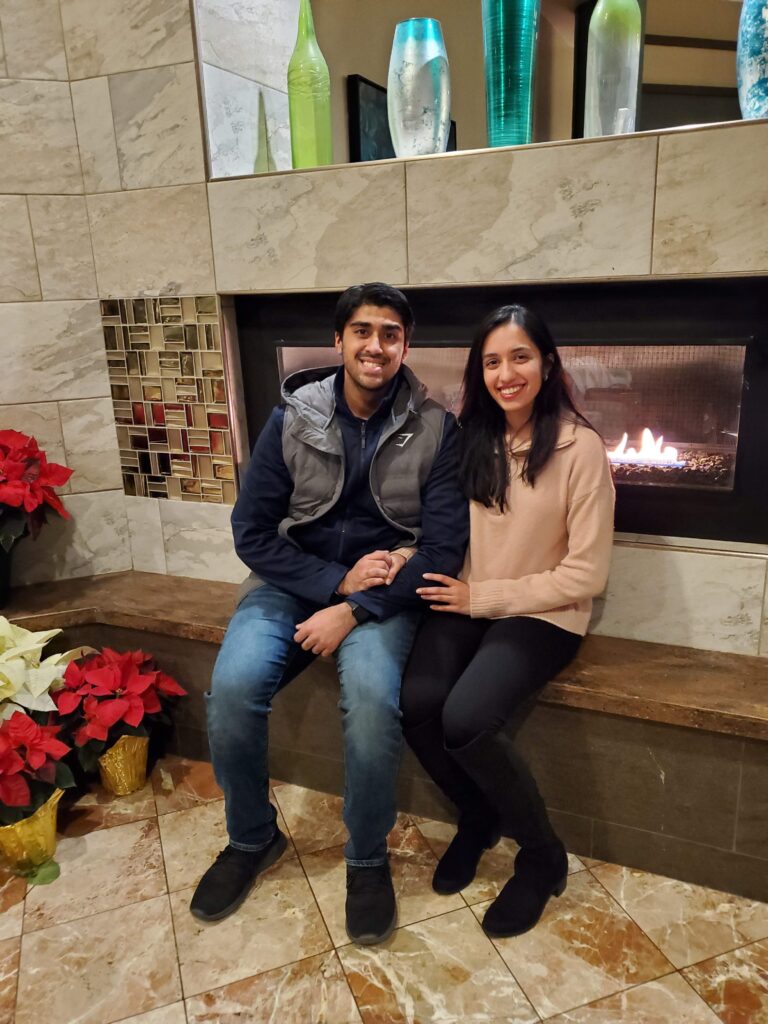 Q: If you're a donor, what drives you to support UMBC?
A: Throughout my undergraduate experience, I had a wide array of positions to help financially support my family while attending school. It is a lot to manage especially as you are trying to participate in different activities like research, extracurricular activities, or just spending some time with your friends or roommates. Whether or not there is a student who is in a similar predicament as I was, I donate to help alleviate some of the financial stress of school.
* * * * *
UMBC's greatest strength is its people. When people meet Retrievers and hear about the passion they bring, the relationships they create, the ways they support each other, and the commitment they have to inclusive excellence, they truly get a sense of our community. That's what "Meet a Retriever" is all about.
Learn more about how UMBC can help you achieve your goals.
Tags: Biochemistry and Molecular Biology, CYA, Meet a Retriever, MeyerhoffScholars