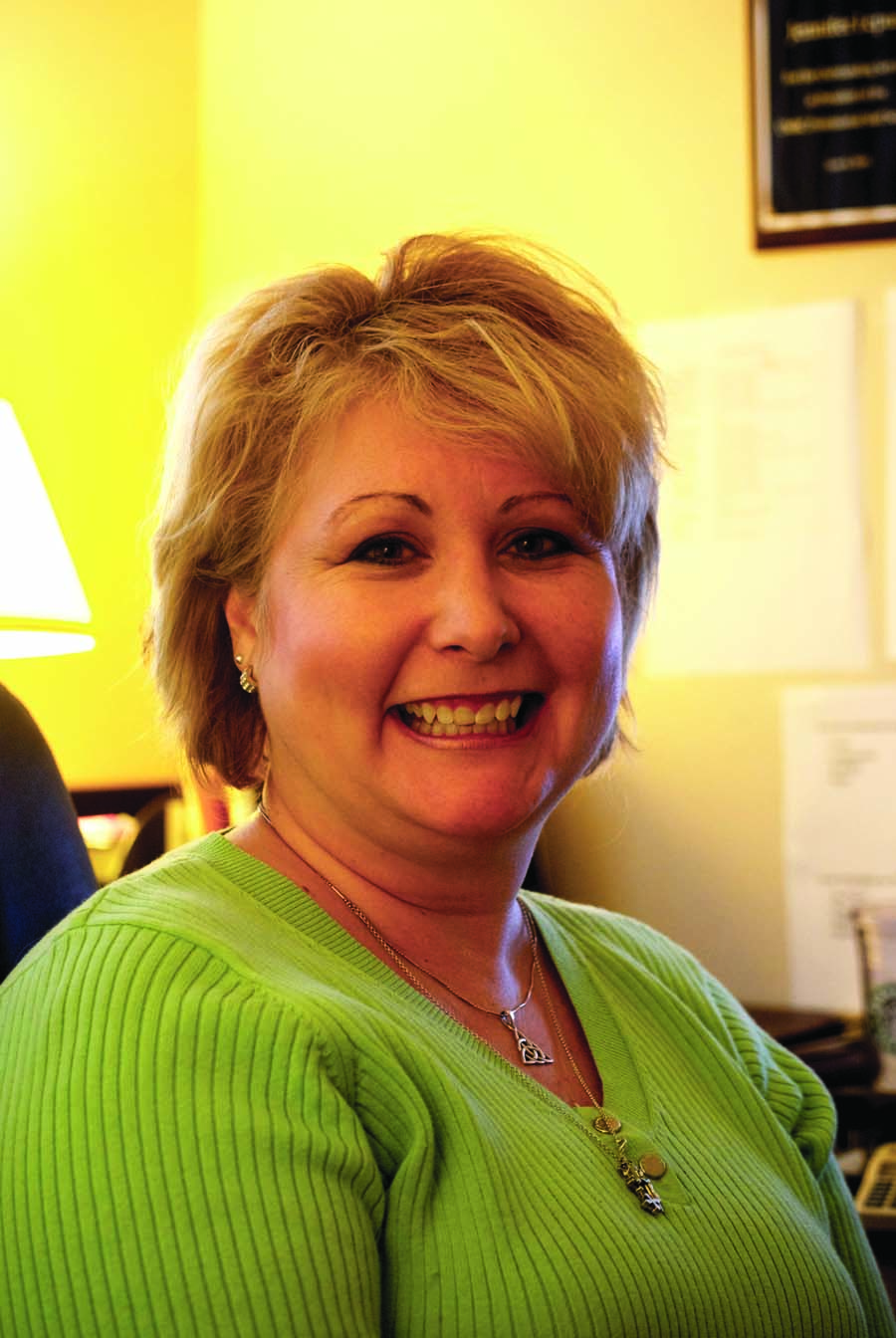 With Jennifer Lepus, Director, University Health Services
It's February, and many of us have love on the brain. Storefronts are bathed in pink and red, and boxes of chocolates line the store shelves. You've made reservations at that French restaurant downtown, prettied yourself up for the big night… but wait! You've forgotten something: there'd be no love – or life – without the palpitating pump that makes it all possible.
In honor of Valentine's Day and National Heart Health Month, Jennifer Lepus, director of UMBC's University Health Services, is here to share a few tips for keeping your heart happy, healthy and strong. Like any solid long-term relationship, all you really need is a little give and take, and a lot of love.
The happily ever afters will follow.
— Jenny O'Grady
Step 1:
Everybody's Got a Hungry Heart
Let's pretend you're taking your heart out to that swanky French place. You want to impress your date, right? So what do you order? The steak? The lobster? That luscious molten chocolate lava cake?
Answer: Listen to your brain and indulge your taste buds.
"The truth is, you don't have to eat healthy every day," says Lepus, "but you should try to follow a healthy diet at least five days a week." She suggests staying away from processed foods and trying to balance your diet so it's high in vitamins and fiber, but low in cholesterol and fat. "Just because you're trying to be healthy doesn't mean you can't still indulge once in a while. You'll be more successful if you don't feel deprived."
Lepus also warns against fad diets; regimens promising quick results can wreak havoc on your heart.
Step 2:
Groove is in the Heart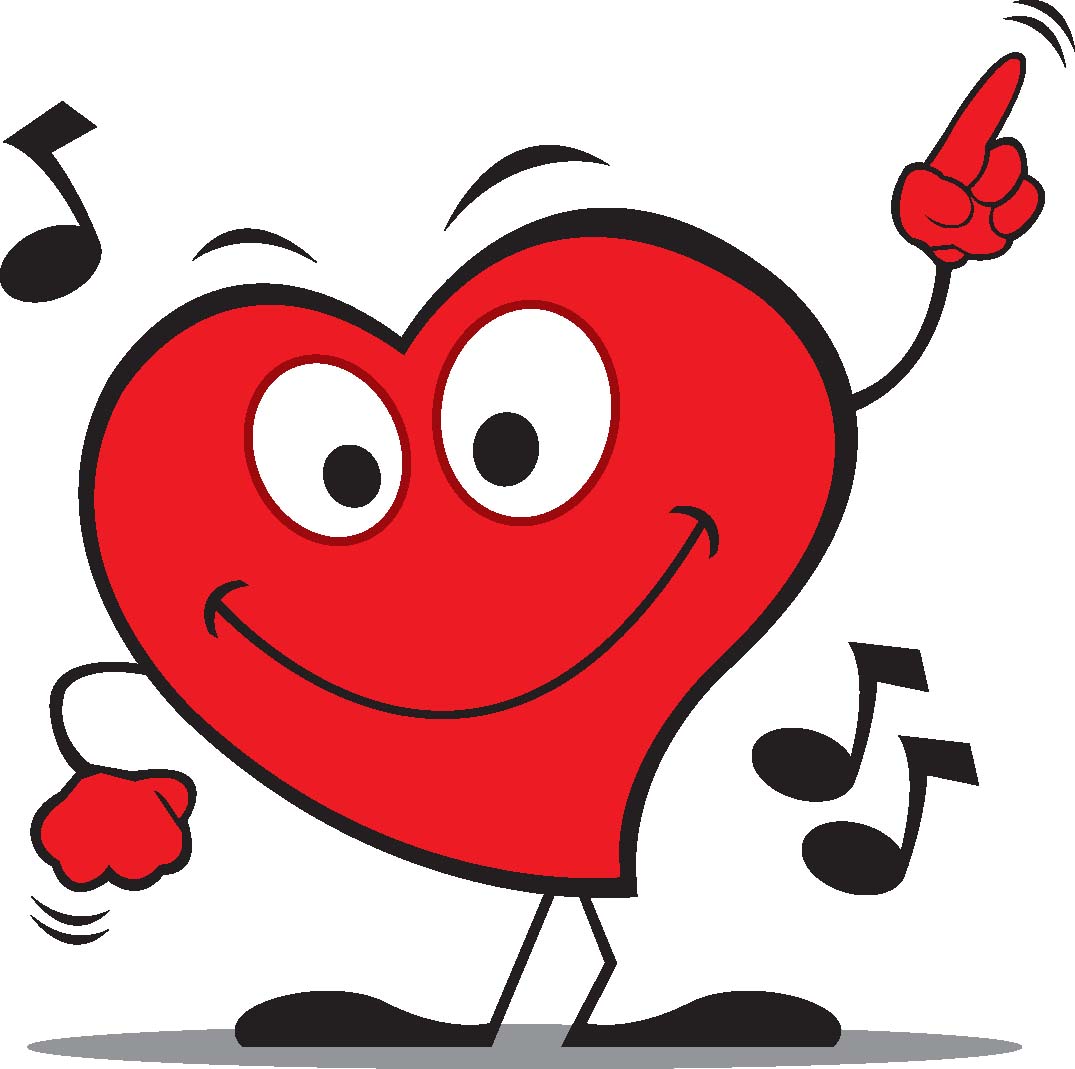 After dinner, you'll probably want to take your heart out dancing. (Little known fact: hearts love disco.) Dancing is a great way of making exercise fun, and an even better way of keeping your heart pumping happily.
"It's easy to sneak exercise into your routine," says Lepus. "There are lots of ways to do it. Be the one to park a little farther away. Take the dog for a nice long walk… the dog will love it! You can break it up throughout the day."
And if you decide to go dancing: do it in a smoke-free establishment. Smoking cigarettes – and even inhaling second-hand smoke – can seriously damage your cardiovascular health.
Step 3:
It's a Family Affair
After you've been together for a while, you'll probably want to know more about your heart, get out the embarrassing family scrapbooks, that sort of thing. Knowing your family health history is another important step in keeping your heart healthy over time.
"I'm always surprised when students come in (to the UHS office) and don't know their family history," says Lepus. "These are conversations people should be having. If high cholesterol runs in your family, you need to know it. Even dental history… it's all connected."
Lepus also recommends getting a full physical every other year.
Step 4:
Stop Draggin' Your Heart Around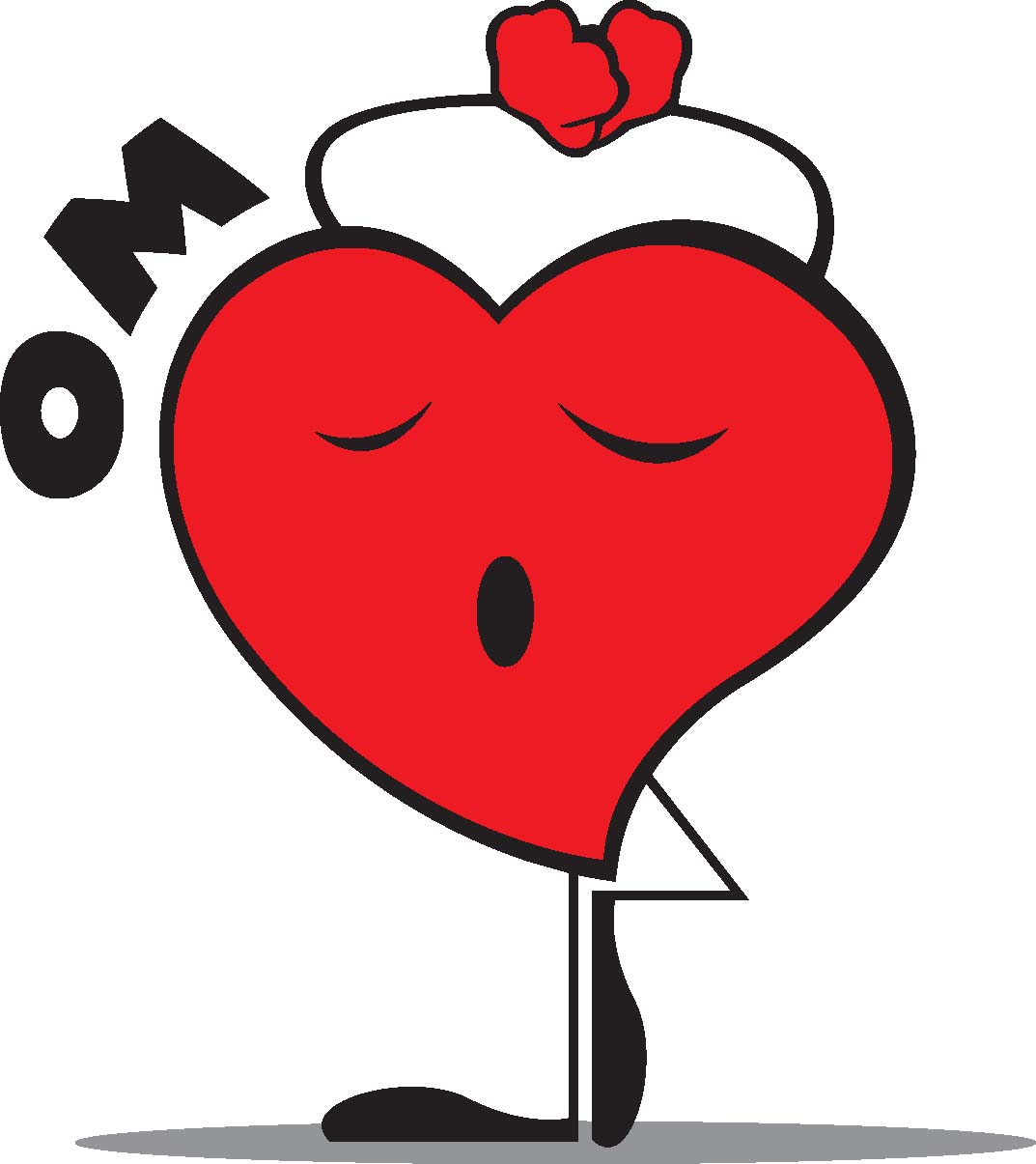 Nothing kills a relationship like stress. That's why you should treat yourself – and your heart – to a little R&R every now and then. (Little known fact: hearts dig yoga.)
"Don't forget to give yourself some down time for stress relief," says Lepus, who suggests reading a book, getting that well-earned massage or just taking some time to stretch every morning. She also explained that a healthy relationship with your heart can also depend on your friends, family and co-workers.
"Engaging in healthy relationships is key," she says. "If you're not happy, then it's time to re-evaluate. Otherwise you just can't decompress… and that's not good for your heart."
We <3 the Web
Need a list of heart-healthy foods? Want to lower your stress? Consult these websites for answers.