With Joseph "Skip" Morin, Associate Chair & Lecturer, Music
In the 2000 hit film "High Fidelity," romantically challenged record-store owner Rob Gordon discusses his own torturous process of making the perfect mix tape for a girl:
"The making of a great compilation tape, like breaking up, is hard to do and takes ages longer than it might seem. You gotta kick off with a killer, to grab attention. Then you got to take it up a notch, but you don't wanna [overdo it], so then you got to cool it off a notch. There are a lot of rules."
Sound daunting? Fortunately, Joseph "Skip" Morin, associate chair and lecturer in the UMBC's music department is here to help. He has taught a "Rock and Related Music" course at the university since the mid-1990s.
— Jenny O'Grady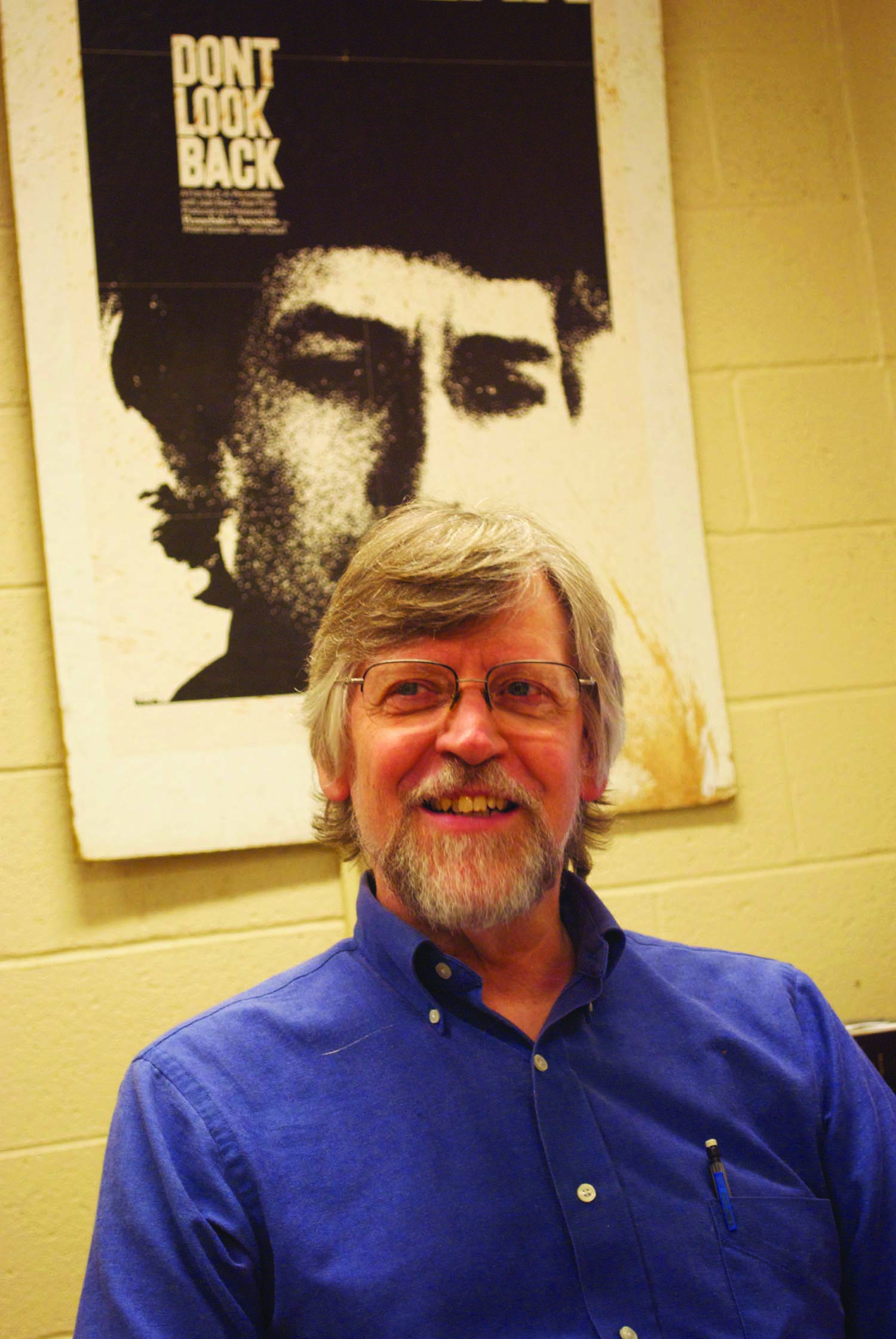 Step 1: Don't Fear "The Blank Page"
You might find the prospect of choosing 10 to 15 songs from the – literally – millions ever written to be a bit scary. But don't let this stop you before you even start.
"It can be such a vast endeavor," says Morin, who made a mix tape for his son, Nick. "It's something that could take a lifetime to do…or it could take an instant. Eventually you choose something that means something to you…if only to you."
Step 2a: Know Thy Audience…
Who will be listening to this mix? Thinking about your audience before compiling songs will help you choose tracks that really speak to the listener.
"Is it for a single person's pleasure," asks Morin, "or for a group activity? You have to know who's going to be listening before you start."
Step 2b: On the Other Hand…
Don't worry too much about what you think their reaction will be, he insists.
"Mix tapes ultimately have more meaning for the preparer than the person receiving the tape," he says. "There's no guarantee that the recipient will have the same reaction as the person who makes the tape." And that's OK.
Step 3: Pick an Awesome Theme
Love. Longing. Songs for shower singing. Songs for impromptu dance parties. Songs for days long past. Most any idea can be the starting point.
"One of the great virtues of music is the possibility that it can transport you back in time," says Morin, who made a special mix tape for his son, Nick, after the two spent a memorable summer jamming on their guitars in their living room. "Capturing those moments in a musical state of reminiscence is a really great thing to do. You've got to catch it while you can."
Step 4: Arrange Your Set List
Once you've chosen your songs, move into album-producer mode. You can vary your song order by pace, or go year by year from past to present. Group the songs by artist, or link them with a storyline. (Boy meets girl. Boy loses girl. Boy gets girl back again.) The options are limitless.
"A lot of people see the order of the songs, the compilation, as an art form," says Morin, who considered both song pace and theme while ordering the mix tape for his son.
Step 5: Presentation is Key
As for the look and feel of your mix tape, you can go ultra high-tech – or keep it super low-fi. If you're going the cassette-tape route, you might enjoy decorating the label stickers to match your theme. If you have iTunes or another online music account, you can easily burn a CD and even create jewel case art. Some music-video enthusiasts have taken the concept even further by using artwork and music to create video mix tapes to post on YouTube.
For Morin and his son, it was more meaningful to scribble set lists on paper, and then share them face-to-face. At least for now.
"I do think we'll record them eventually," he says. "I like the idea of permanence."