UMBC students are known for the strength of their diversity: not just in their personal backgrounds, but in the breadth of their academic interests and professional goals. 
Accordingly, Retrievers' summer 2022 internships spanned a vast array of subjects and disciplines, from history to mechanical engineering, and working in fields ranging from groundwater all the way up to outer space.
The four UMBC students profiled below vividly embody this wide spectrum, but they all have two things in common. Each completed their internship before starting their junior year, and each has the same advice to new students: Visit the Career Center sooner rather than later.
"It is never too early to start," agreed Christine Routzahn, the Career Center's director. "Internships offer students an opportunity to gain experience, build their career readiness skills, and develop professional connections that can help them succeed in competitive career paths and graduate programs."
Up and Away
"I found the Career Center's resources really helpful in crafting and perfecting my resume," said Madelyn Pollack '24, a history major with public history and Judaic studies minors in the Honors College and Humanities Scholars programs whose internship was at—of all places—NASA. 
"I had an interest in space," Pollack explained, "But when I applied, I wasn't expecting a call back—I wasn't expecting to get to do this."
It turned out that her internship's responsibilities included a rich variety of opportunities to apply her passion for history: Pollack had a seat at the table in publishing meetings, she got to research and publish key moments of aerospace-related history on the space agency's official social media outlets, and she was even able to create a research-based presentation on orbital debris and public opinion.
Pollack said that taking an internship early in her college career helped her further focus her academic interests and refine her idea of what kind of historian she wants to be.
"As a history major, I didn't have an idea of a specific focus I wanted to take" within the field, she said. But, "if you ask me now what my dream job is, I would say if a job opens up [at NASA] in the next three years or so, it would be really nice to be a historian over there."
Pollack already has a start on that goal: Based on her success as a summer intern, NASA recently hired her as a continuing intern part-time starting this fall.
First Things First
Ian Nana '24, mechanical engineering, said one of the biggest misconceptions his fellow students seem to have is that there's no point in doing an internship until you know exactly what your academic and professional goals are.
"I definitely recommend to any new student: Even if you're not sure exactly what you want to do, go to the Career Center your freshman year," said Nana. "You might try one internship and be like, 'Okay, I like this—I might do this.' Or, 'I don't like this.'"
Even if it's the latter, Nana said, just having that first experience on your resume makes you a much better candidate for the next internship or job opportunity.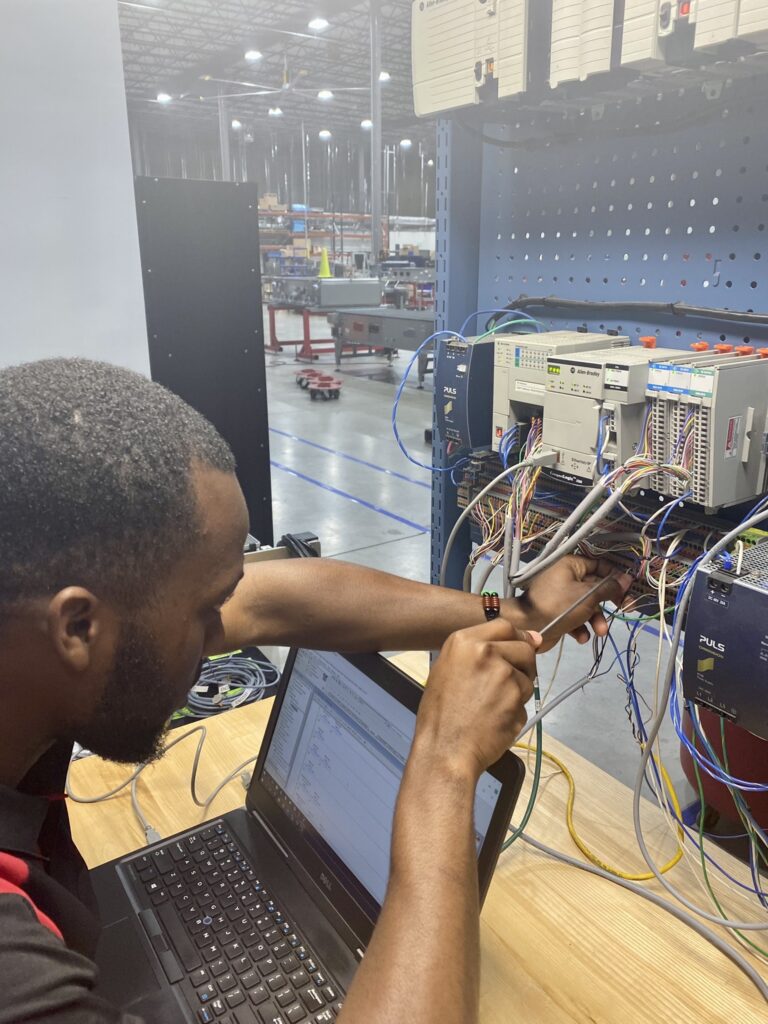 "When I came [to UMBC] for my first semester, I went to the Career Center," Nana said. And although he didn't immediately see exactly what he was looking for, he reminded himself that an internship that strengthens general work skills can be just as valuable as field-specific experience, so he applied for a broad spectrum of internships.
"When I applied to other ones, even though they weren't related to engineering, they showed teamwork. They showed collaboration—how I deal with people," Nana said. "College is great, but what [employers also] want is experience, because that's really what is going to make you valuable."
Nana also encourages students to start looking for opportunities where he did: at UMBC's Fall Career and Internship Fair. This year, the fair—held on Sept. 21—will host 140 organizations, many of whom are seeking a wide spectrum of summer 2023 interns, from first-year undergraduates to advanced graduate students.
Routzahn highly recommends that all students participate in upcoming Career Center events and activate and upload their resumes to Handshake, UMBC's new job and internship platform. Top employers are posting incredible internships, part-time, and full-time jobs daily. 
Nana, who worked this summer as an engineering intern at Intralox—a global firm that specializes in designing and creating computer-controlled conveyor-belt systems—should know: Though he had to overcome steep technical challenges, including learning a whole new programming language, his success speaks for itself.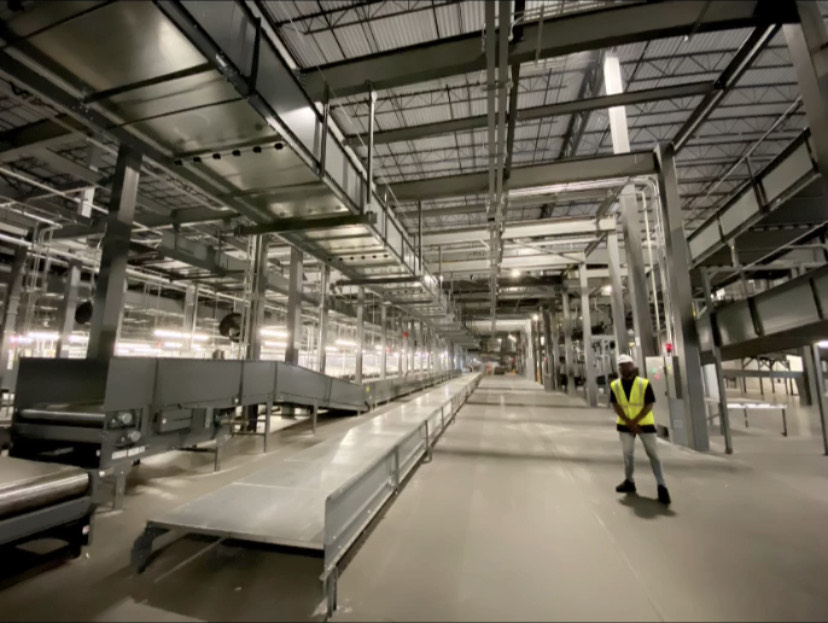 "My manager told me to definitely come back," he said. "When you see your skills actually being applied and you do something and it works, that's the best feeling."
All in the Details
Alexander Bauserman '24, history, echoed his fellow 2022 interns' recommendation to visit the Career Center early, often, and with an open mind.
"I would say go as soon as you have the opportunity," Bauserman said. Even if there's not an obviously perfect alignment between a given internship opening and your major, he added, "The value of these internships is that sometimes they offer unexpected skills."
Bauserman spoke from recent experience: He was able to tap into a longstanding personal interest, strengthen his core skills, and develop new ones in his virtual internship at the Maryland Pesticide Education Network, which gathers and disseminates information on the harmful effects of various pesticides and advocates for organic and other alternative agricultural land uses.
"I'm actually a history major, and even though this [internship was] environmental, I actually had an interest in environmental science in my high school years," he said.
That passion served him well as he dove into the highly detail-intensive work of reformatting environmental science abstracts, checking links on the organization's website, and learning how to leverage search engine optimization.
"They've all been new skills that I've gained, because I didn't really work in any of these areas directly before, but they're very useful, and I've been able to add them to my resume, so I'm very pleased with that," Bauserman said.
Learning While Doing
Terra Miley '25, chemical engineering, definitely didn't waste any time looking for internships: She started as a first-year student. "I'd definitely heard from upperclassmen about how helpful the Career Center is," she said. "Once you make your first appointment, you realize how helpful it is."
Miley interned at Potomac Photonics, Inc., a digital and micro-manufacturing firm based at the UMBC Technology Center, "basically learning how to do everything."
"I was doing a digital workspace for the company, so I was able to get exposed to a lot of different projects and machines and pretty much all of the work they do," she said.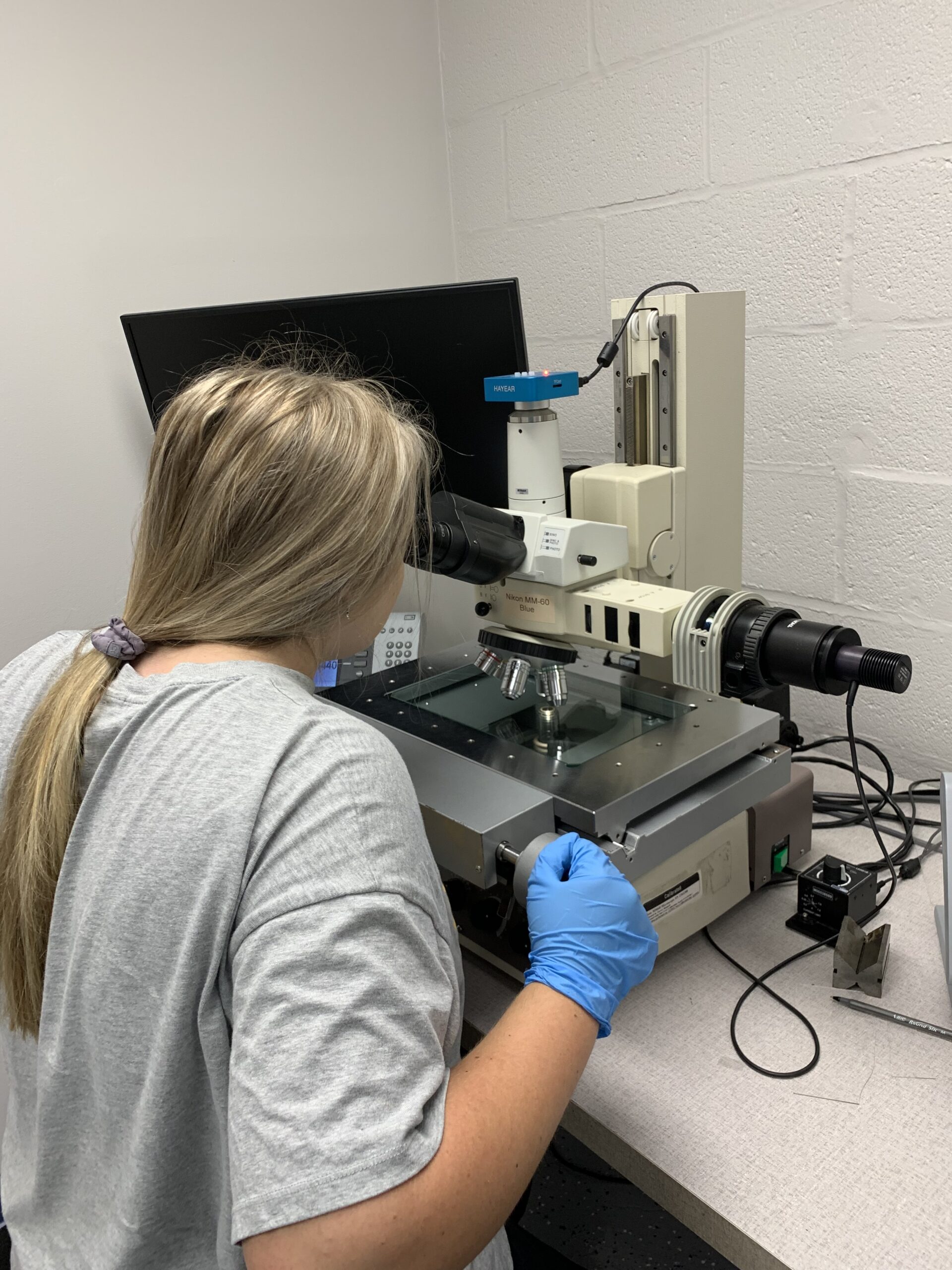 Miley added that the internship also boosted her confidence that her academic journey—she's on a bio-technology/bio-engineering track—is the right one for her.
"A lot of the parts that [Potomac Photonics] made were for medical companies, which is kind of what I want to get into. And it made me realize: I am definitely interested in that."
So interested, in fact, that she's already made an appointment with the Career Center to get set up with an internship for next summer. "I wanted to try to get an actual research opportunity for next summer and they gave me a giant list of opportunities … that I can look at," Miley said.
Such resources, Miley said, make the Career Center "super helpful."
Routzahn said student success stories such as Miley's, Bauserman's, Nana's, and Pollack's are happily the norm at UMBC. 
"Most employers use internships as a recruiting tool to find their future full-time employees," she noted, adding that "55 percent of our recent graduates who were employed at graduation indicated that they accepted full-time offers with an organization that they interned or worked for while at UMBC."
Tags: Career Center, CBEE, COEIT, History, Internships, MechE