When disasters happen, access to food can be interrupted, which can increase existing food insecurity issues and compound the impact of disasters. Currently, there isn't a standard tool to measure disaster-specific food insecurity issues, making it harder to address them.
The National Science Foundation (NSF) has awarded UMBC's Lauren Clay, associate professor and chair of emergency health services, a five-year, $520,000 Faculty Early Career Development (CAREER) award to develop a sociocultural model called Food Environment in Disasters (FED) and other tools to improve the understanding and monitoring of food availability, acceptability, and accessibility during disasters.
"Food is a basic need for human survival and the ability of social systems to meet this need in disaster situations is compromised when our homes, businesses, and other structures are damaged and lifelines disrupted," says Clay. "While elements of the various social and built-in environmental systems that make up the broader food environment as well as food security issues have been studied by various disciplines, a comprehensive, systematic approach has yet to be applied and tested in disaster settings."
The CAREER award is one of NSF's most prestigious awards for early career faculty. Recipients are chosen for their passion and dedication to the discovery process and commitment to teaching, learning, and sharing new knowledge.
This research builds on Clay's prior body of work in disaster preparedness, recovery, and resilience. That work has focused on communities impacted by COVID-19; Hurricanes Harvey, Sandy, and Katrina; the Deepwater Horizon Oil Spill in the Gulf of Mexico; and the 2013 tornado in Moore, Oklahoma, among other disasters and public health emergencies.
The FED model
Over the next five years, Clay will use the current Nourish Food System Model as a guiding theory to develop her new FED model. "The Nourish Food System Model looks at the interconnectedness and interdependence of the biological, social, political, economic, health, and policy systems," says Clay. "Some of these systems can be disrupted any day, but in a disaster, all of the systems are stressed."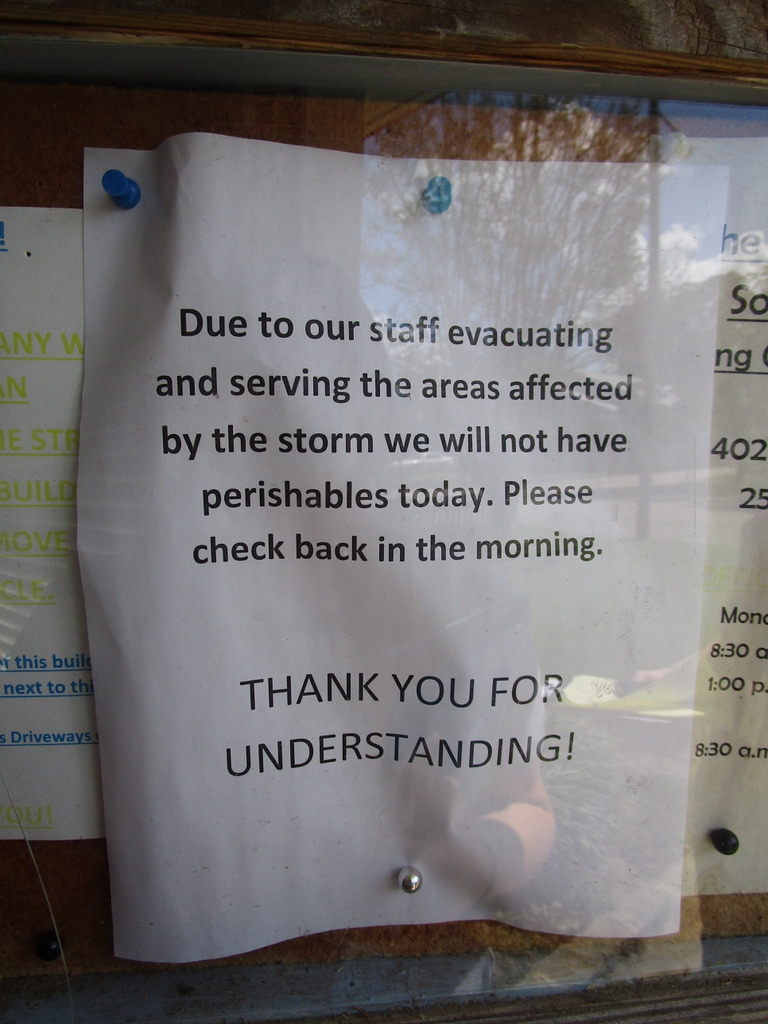 A key aspect of the FED model is that it is being developed with data from disasters. This is unlike current food system theory and metrics that base their emergency response on data from non-disaster times. The FED model will be tested against food insecurity data from COVID-19, Hurricane Florence, the 2018 Camp Fire in Paradise, California, and other case studies to determine how well the model fits with actual lived experiences in disasters.
"After I develop the FED model and validate it, the last part in the latter years of the grant will be to develop tools to support communities in building food system resilience for disasters," says Clay. She will create the Environmental Audit Tool (EAT) to help local and state organizations better monitor and assess the processes and structures in place to address food insecurity in non-disaster times. This information will help improve both early response and long-term monitoring.
All of this work will help address the kinds of acute food insecurity issues that can double or triple chronic food security problems following disasters.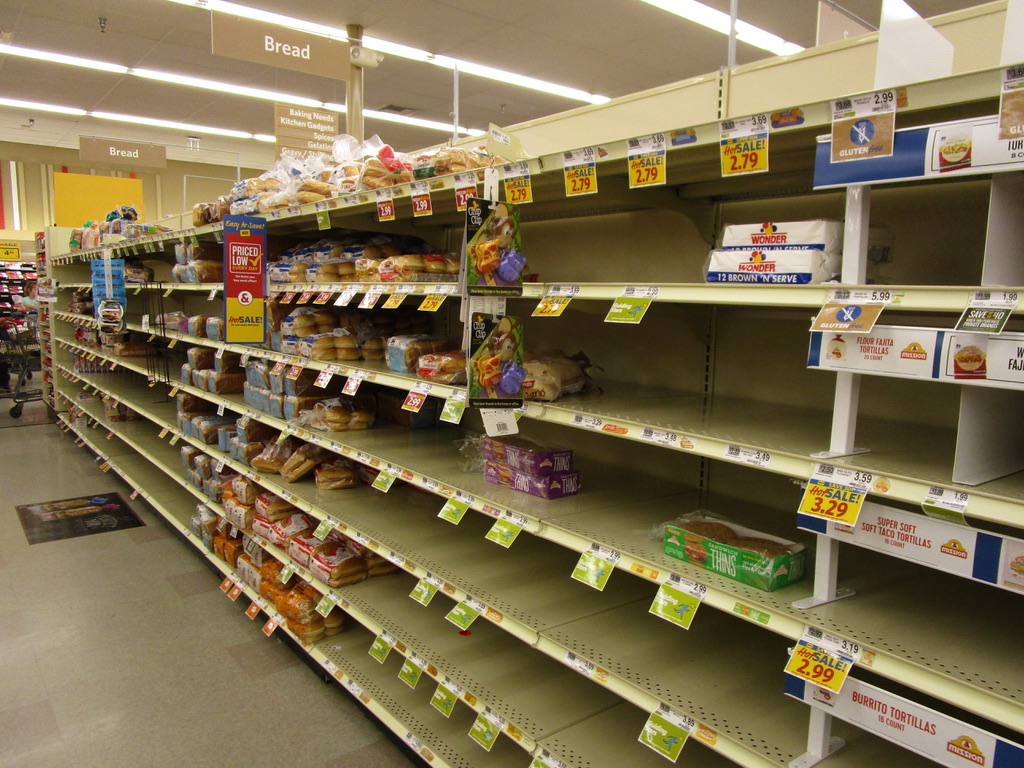 Best practices in teaching
The NSF award also recognizes and furthers Clay's work as an innovative educator. Through the CAREER award, she will develop best practices in teaching methods related to food insecurity in disaster situations.
Clay will create one of the first teaching labs to train undergraduate students with the knowledge, skills, and attitudes to address disaster-focused food insecurity. She will also integrate field and lab research into her classes more broadly, where students can engage with the work as disaster response is unfolding, giving them the opportunity to learn about disasters both from emergency response practices and a theoretical framework.
Foundational work
Clay's latest research builds on prior foundational work. In 2021, she received a $100,000 collaborative research award from the U.S. Department of Agriculture (USDA) and Tufts University. Clay was one of six researchers across the U.S. to participate in the USDA's "25 Years of Food Security Measurement: Answered Questions and Further Research" program. The program aims to foster research related to the past 25 years of U.S. household food security research and to explore feasible evidence-based improvements.
"I proposed that the USDA was missing important information about people's lives by focusing entirely on financial barriers to food security. Having cash does not guarantee food security if there are community-level disruptions," says Clay. "Roads can flood and access to kitchens and food storage facilities can be damaged."
Clay and a team of researchers collected data from six states to explore nonfinancial barriers to food accessibility, availability, and acceptability, including physical barriers to food sources (such as damaged roads), barriers to food availability (such as store closures), and access to foods that can be consumed without extensive kitchen facilities.
"We are in the final phase of developing a better measure of food insecurity following disasters when there is a community-level disruption," says Clay. She plans to use this measurement tool in the development of the FED model.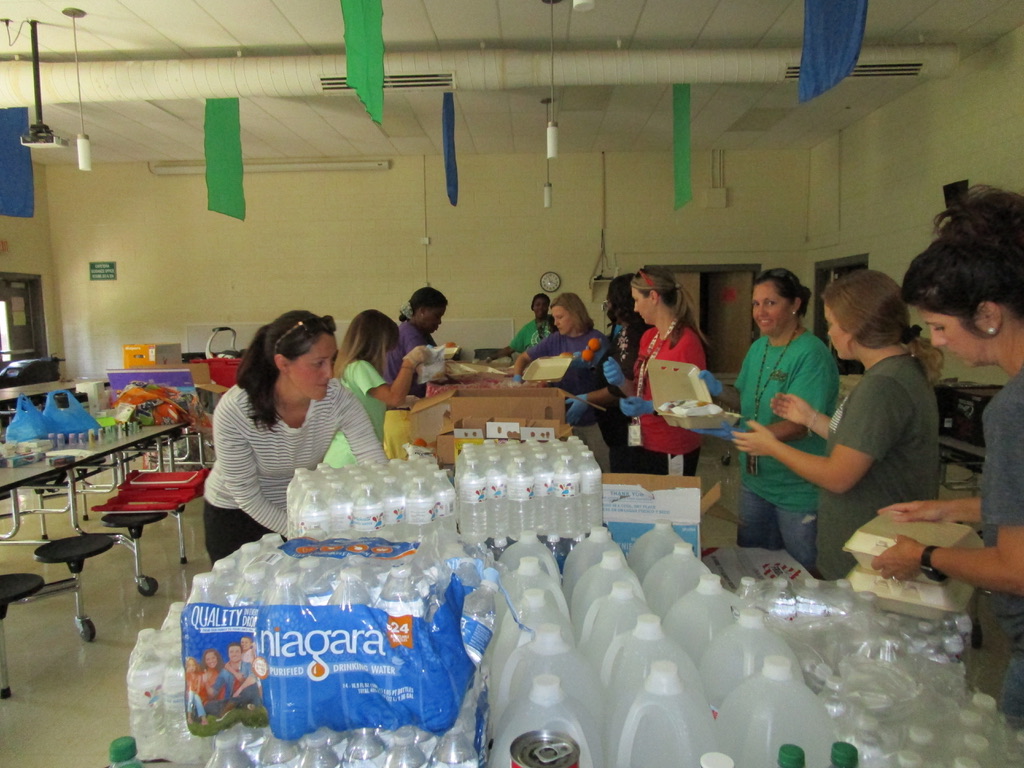 National food access and COVID-19
Additionally, Clay has been working on two other food insecurity projects that have received Quick Response Research Awards, funded by the University of Colorado's Natural Hazards Center with support from NSF.
In the first project, Clay leads the New York state team of the National Food Access and COVID research Team (NFACT). The team consists of researchers across 15 states exploring the impact of COVID-19 on food access, food security, and food systems across local, state, regional, and national levels. NFACT also integrates data to explore outcomes and impacts across scales.
NFACT has published several research briefs on COVID-19 and its primary and secondary health impacts, racial disparities in food insecurity, and racial disparities in healthcare insecurity among Native Americans and communities of color in New York City and New York State. NFACT has also published academic journal articles related to the health impacts of COVID-19, food access during the pandemic, and the need for enhanced outreach and support to those experiencing food insecurity for the first time during the pandemic.
The second project, in which Clay is the co-PI, is a study with the Food Distribution Program on American Reservations to pilot a culturally relevant metric of food insecurity. It will measure the impact of the COVID-19 pandemic on food insecurity among Native American and Alaskan Native communities in Western New York.
Clay was also awarded a research fellowship with the National Academies of Science, Engineering, and Medicine Gulf Research Program studying the Post-Disaster Food Environment project.
Helping communities to prepare and recover
In five years, Clay plans to have established the Disaster Health Research Lab, integrating the breadth of her research and teaching activities. This lab will offer a portfolio of tools to monitor food systems over the course of a disaster experience, from preparedness to assessing and responding to impact, to recovery. And she will offer tools to help communities improve the functioning of their food environments in disasters.
She particularly looks forward to developing a public engagement plan to share this work with researchers, disaster officials, and communities.
"Dr. Clay's research demonstrates the importance of bringing a social science lens to the understanding of disaster science, management, and resilience," says Christine Mallinson, director of UMBC's Center for Social Science Scholarship. "Disasters exacerbate inequities, including food insecurity, which has a serious impact on the health of people and communities around the world. Dr. Clay's research not only aims to understand these processes but also how to design interventions to mitigate the societal-level impacts and consequences of disasters."
---
Clay is the first faculty member in UMBC's College of Arts, Humanities, and Social Sciences to have received this award. UMBC faculty have received 42 NSF CAREER Awards since NSF launched the program in 1995, including eight faculty over the past five years. Their fields of research include computer science and electrical engineering (CSEE); information systems; chemistry and biochemistry; chemical, biochemical, and environmental engineering (CBEE); and biological sciences.
UMBC's most recent recipients are Cynthia Matuszek, associate professor of CSEE; James Foulds, assistant professor of information systems; Naghmeh Karimi, assistant professor of CSEE, and Jianwu Wang, associate professor of information systems. UMBC President Valerie Sheares Ashby received an NSF CAREER award in 1998 while at Iowa State University.
Tags: CAHSS, cahssresearch, CAREER award, CS3, diversityandinclusion, EHS, majoraward