The Albin O. Kuhn Library & Gallery Tells the UMBC Story in Artifacts and Images
— Richard Byrne '86 
In assembling its exhibit to celebrate the founding decades of UMBC, the team in UMBC's Special Collections who put together "Sharing the Past, Building the Future: UMBC at 50" – chief curator Tom Beck, archivist Lindsey Loeper '04, exhibition curator Emily Hauver '05, and librarian Susan Graham '98 – have given the university community a chance to glimpse essential objects and images that may have escaped easy notice.
As Beck and Loeper write at the conclusion of their introductory essay:
The ideal as seen by [founding chancellor] Albin O. Kuhn in 1966 has grown greater than anyone could have imagined then. The future as contemplated by [chancellor] Calvin B.T. Lee in 1972, has arrived, and perhaps because Lee was thinking about education in the future, UMBC is prepared for the changes that have continued to propel the university forward. Along the way, the individual identity of the campus has been forged, the seeds of excellence have been sown and reaped and sown again, and a feeling of community has taken root. Research at all levels is routine at "Our UMBC" (the affectionate title of the school alma mater). Those who have been a part of the saga of UMBC will most appreciate and understand our pursuit of dreams while looking toward bigger purposes.
What follows are some of the images and artifacts contained in the exhibit. See the full exhibit online here.
"Brainstorming" by Albin O. Kuhn, 1963
(Albin O. Kuhn papers)
Group portrait of founding faculty and staff by Tim Ford, 1991
(University Photographs)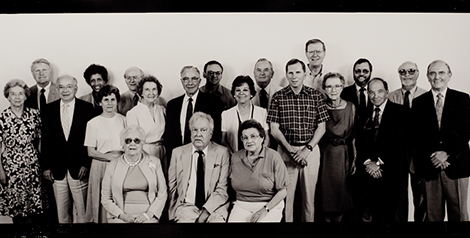 Ticket to Otis Redding show, April 22, 1967
(Robert Dietrich Collection)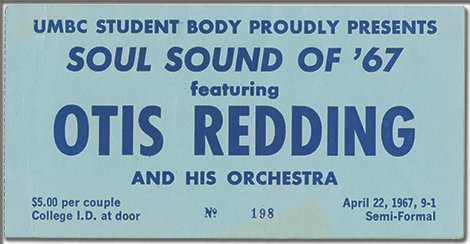 The Red Brick, No.3 (May 1970)
(University Publications)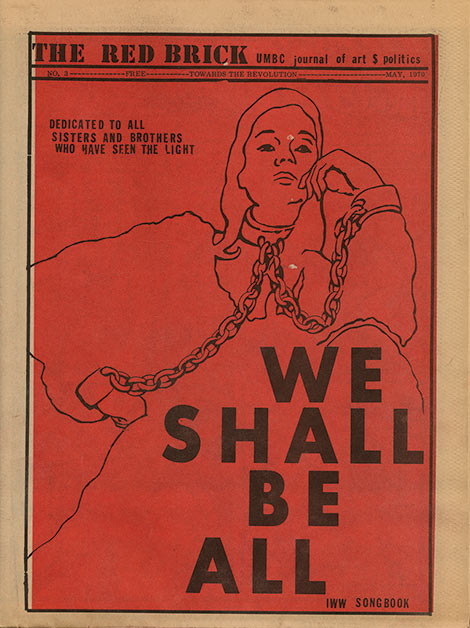 Winter Session Class discussion of Malcolm X by William Morgenstern (Winter 1971)
(University Photographs)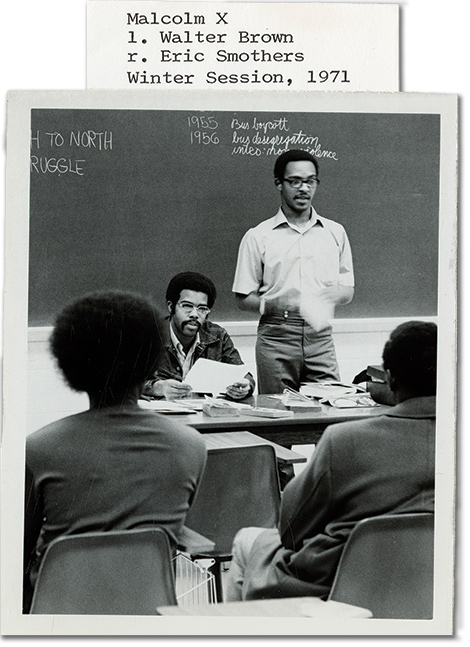 "UMBC Rathskeller" by Photo Service UMCP, 1971
(University Photographs)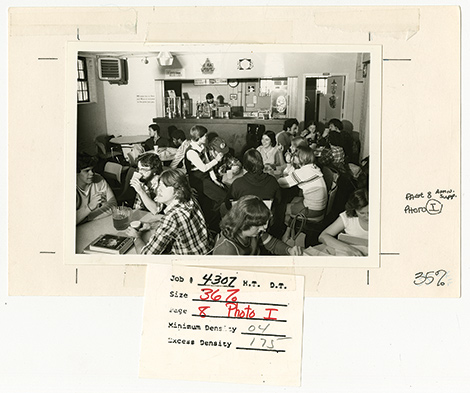 View of campus (Negative #18), 1976
(University Photographs)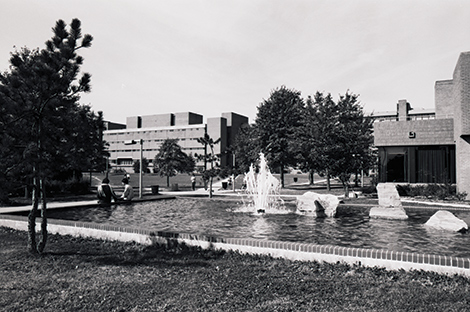 Lance Hidy 20th anniversary commemorative poster, 1986
(Albin O. Kuhn Library & Gallery)
Graduate with a pin on mortarboard that reads "I did it in 1986 (I graduated)," 1986
(University Photographs)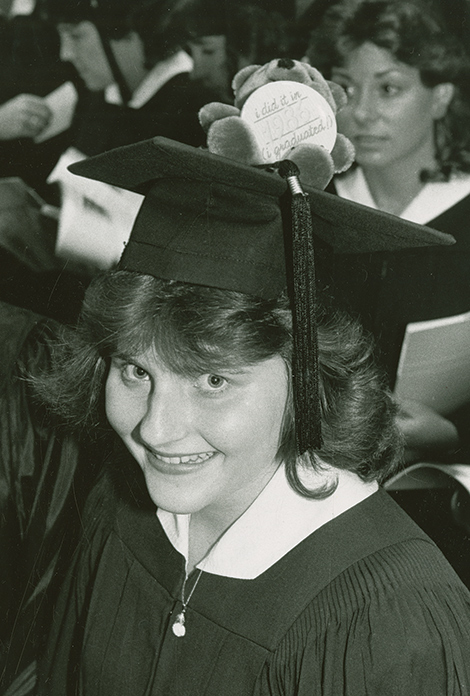 Sculptor Paulette Raye, '87 with the True Grit statue, December 1987
(University Photographs)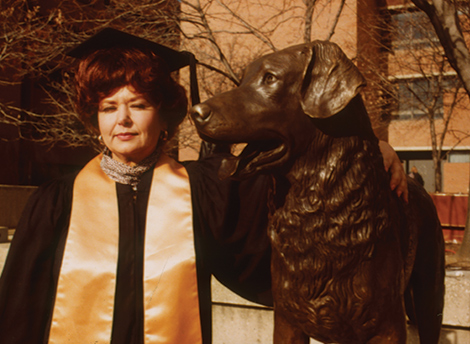 Shakespeare on Wheels, As You Like It, 1990
(Theatre Records)

Alumni bonfire with the newly constructed library tower in the background, 1995
(University Photographs)
Joseph Beuys Sculpture Park by Marlayna Demond '11, Visual Arts 2016
(UMBC Creative Services)