​​UMBC has grown in so many ways thanks to the leadership of President Freeman Hrabowski and the drive of our RetriEVER Empowered community near and far. Writers Charis Lawson '20 and Anna Lee '22 walk us through some key points of Retriever pride from the last three decades.
1. We focus on inclusive excellence for ALL students.
The establishment of scholarship programs like Meyerhoff, Sherman, Linehan, Sondheim, Humanities, and Center for Women in Technology Scholars has helped talented students from all backgrounds realize their fullest potential. And at the same time, UMBC has made it a priority from early on to provide similar high-level experiences and support for all students—a commitment to truly inclusive excellence.
As a new member of the University Innovation Alliance, we are using a data-driven approach to eliminate disparities in educational outcomes based on race and ethnicity.
In 1997, after a rigorous process, UMBC wins approval to launch its Phi Beta Kappa chapter.
2. We exemplify GRIT on and off the court.
At UMBC, we're used to surprising outsiders with our grit. When the rest of the nation was shocked by the 2018 NCAA men's basketball upset, Retrievers took special pleasure in celebrating the victory against number 1 seed University of Virginia. We're used to overcoming the odds on the court… and, in court, as well. In 2021, the UMBC Mock Trial faced off against Yale in the American Mock Trial Association National Championship, taking home the number 1 spot. But as President Hrabowski always says, "Success is never final." What will Retrievers do next to surprise the world?
In 2009, the UMBC Chess team captured the national record for the most wins (five) in the Pan American Intercollegiate Chess Championship, also known as the "World Series of College Chess."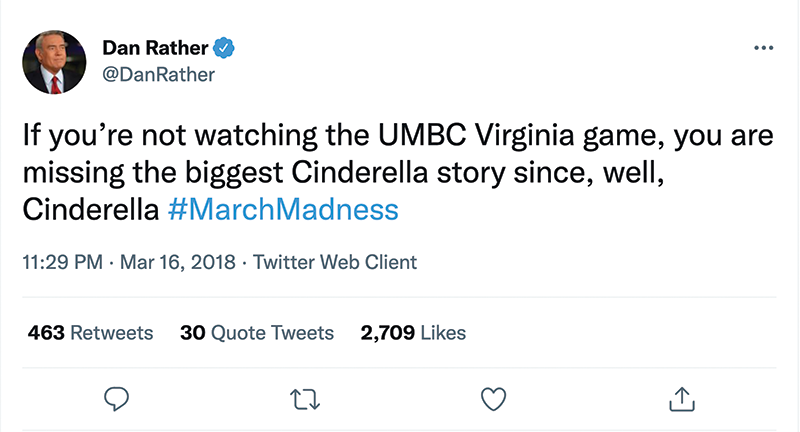 3. We provide space and support for entrepreneurial seeds to take root.
UMBC is home to inquiring minds looking to make a difference. When entrepreneurial students wanted to turn their class project for a community-driven coffee shop into a reality, the university partnered to open OCA Mocha. And just across Pig Pen Pond you'll find collaborations with more than 130 companies at our research and tech park, bwtech, including quite a few run by alumni!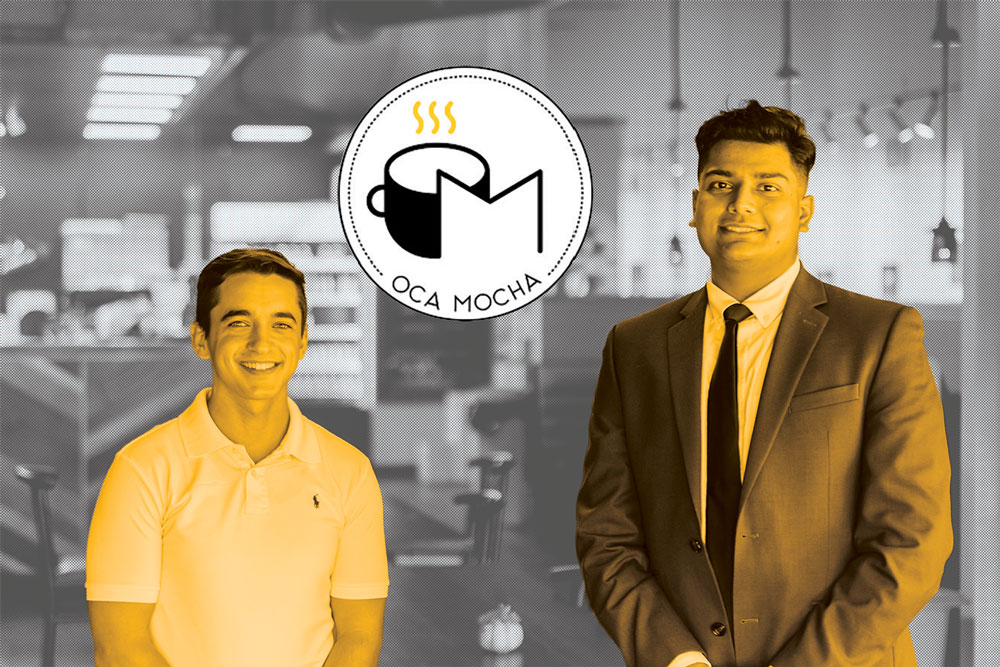 A $2 million Kauffman Grant for Entrepreneurship opened the door for the creation of an entrepreneurship minor in 2011 that has already served over 650 students.
In 2020, bwtech@UMBC, the state's first university research park, wins a $1.3M grant from the U.S. Department of Commerce's Economic Development Administration to create the Maryland New Venture Fellowship for Cybersecurity. Over the last three decades, bwtech@UMBC has brought more than 1,800 jobs to Baltimore County and generated 4,500 direct and indirect jobs and $700 million in labor income and business sales for the state, according to an assessment by the Sage Policy Group in 2019.
​​4. Our Retriever alumni are CHANGING the world.
"An organization is more than buildings and rooms. Rather it is the people who animate its mission and purpose," says Michael Hassett, M.P.P. '17, Ph.D. '19. Hassett is living the UMBC mission every day in his work as a budget analyst who also runs a non-profit to spread literacy in Tonga. And the same is true of so many of UMBC's alumni, who are proudly spreading their Retriever spirit everywhere they go. In politics, the arts, healthcare, higher education, philanthropy, and the sciences, Retrievers are leading the way. And their stories are creating new paths for students to follow in their footsteps.
In 2016, UMBC's 50th anniversary brought thousands of Retrievers back to campus, including members of our "Founding Four," who are working on a book about UMBC's formative years.
5. We <3 our surrounding communities.
UMBC strives to create reciprocal and equitable partnerships with neighboring communities. The Shriver Center and The Choice Program are hubs for community engagement, addressing critical social challenges by bridging campus and community through engaged scholarship and applied learning. And through programs like the Baltimore Field School—made possible by a $125,000 grant from the Andrew W. Mellon Foundation—UMBC is strengthening community engagement with projects aimed at social justice issues and collaborations with partners in Baltimore.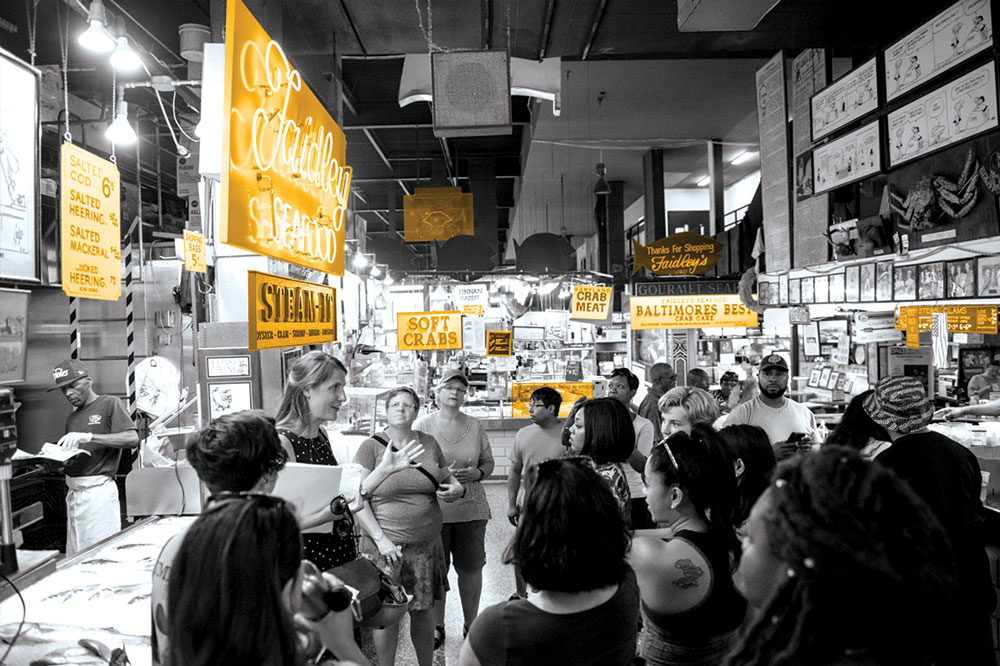 PARTNERING WITH BALTIMORE CITY SCHOOLS
In the last five years, the proportion of Sherman Scholar alumni who teach in Baltimore City schools in their first year increased from 13% to 58%.
In partnership with UMBC, Mary Rodman Elementary saw PARCC scores increase by 14.6% in just one year. Over two years, Lakeland Elementary/Middle School's scores improved by 11.7%.
Through Reach Together Tutoring Program nearly 100 UMBC students have provided 7,146 hours of tutoring to 355 2nd-8th grade students in the past semester.
In 2020, the Carnegie Foundation for the Advancement of Teaching honored UMBC with its distinguished Carnegie Community Engagement Classification, acknowledging our deep commitment to strengthening the bonds between campus and community.
6. We believe in PUBLIC research for PUBLIC good.
In February 2022, UMBC reached Research 1 status, the nation's highest level of research performance. Driven by a desire to better understand the world, faculty, graduate, and undergraduate students study everything from quantum computing and spider silk, to public history engagement and building a "toolbox for global thinking." These projects and so many more allow UMBC to touch countless neighborhoods, universities, and organizations and to strengthen local, national, and global communities.
In 2020, after years in development, a UMBC-designed satellite—the Hyper-Angular Rainbow Polarimeter (HARP)—was launched into space. The satellite's sensors are collecting new kinds of information about clouds and tiny particles in Earth's atmosphere, such as wildfire smoke, desert dust, and human-generated pollutants.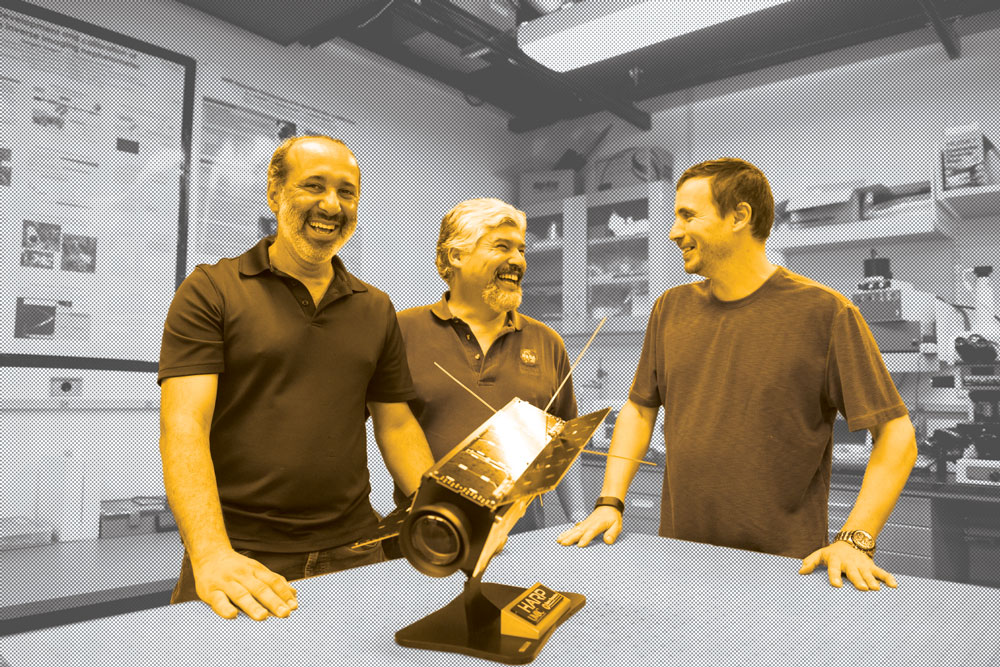 7. We're growing by LEAPS and BOUNDS.
What started as a scrappy campus inside Hilltop Circle has now gone global. At the Catonsville campus, new and renovated buildings such as the Center for Well-Being, the Retriever Activities Center, the Performing Arts and Humanities Building, the Chesapeake Employers Insurance Arena, and the Interdisciplinary Life Sciences Building have brought new excitement to Retriever life. Since 1992, we've grown from 59 to 76 buildings! Just down I-95 in Rockville, UMBC's programs at the Universities at Shady Grove speak to specific areas of job growth in and around the region. Add to that our growing numbers online and around the world, and the Retriever reach continues to grow.
In 2021, UMBC welcomed its largest undergrad class in history in Fall 2021, with students representing 96 countries.
Tags: Spring 2022, UMBC history