Meet Ting Huang '21, psychology, program coordinator for the McNair Scholars Program in the Office of Academic Opportunity Programs where she was previously a scholar. Ting is now in a position where she gets to support the UMBC community the same way, she says, it supported her. Let's see what she has to share!
Q: What's one essential thing you'd want another Retriever to know about you?
A: I'm a UMBC McNair alum and my undergraduate field of study was psychology. I'm currently the interim program coordinator for UMBC McNair, and it has been a very meaningful, full circle moment for me to come back and serve students in the same boat as myself just two years ago.
Q: What's the one thing you'd want someone to know about the support you find at UMBC?
A: Don't hesitate to reach out. It can be daunting to try to find community, particularly on a campus where you may not know which communities are safe or supportive of you. But UMBC has many wonderful scholarly programs and clubs that celebrate different parts of each person's identities. Community is just a step away from you.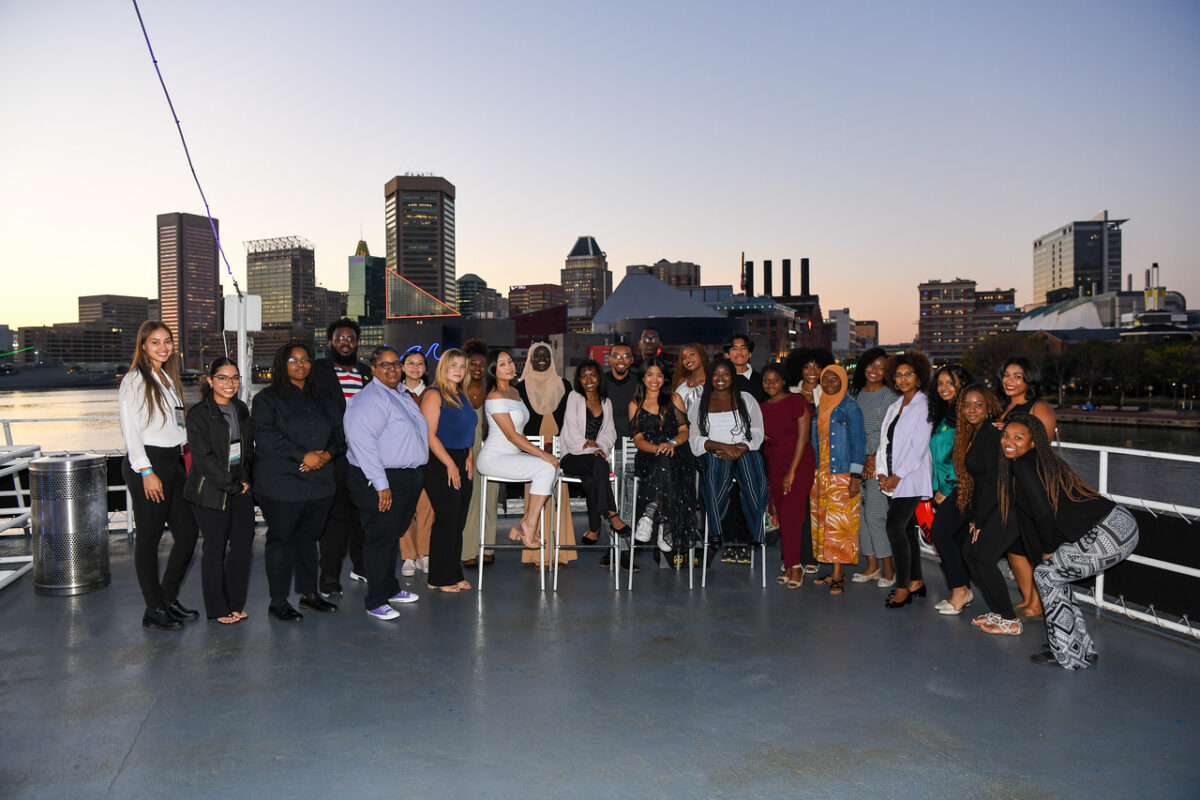 Q: Tell us about someone in the community who has inspired you or supported you, and how they did it.
A: So many people in the UMBC community have inspired and supported me, but especially my mentors at UMBC-Shady Grove and my McNair family. Each person I've encountered has dedicated their time to academic excellence and uplifting the voices of those who are traditionally unheard (first-gen, low-income, underrepresented individuals). Their advocacy and passion inspires me to pursue intersectional research and do my best to support my scholars. I love the sense of community that we've cultivated in McNair. Although I was away for two years, I was quickly welcomed back into the family when I took on my new role. Even though I am the program coordinator, I feel that my students inspire me to strive for excellence through the amazing things they do.
"It has been a very meaningful, full circle moment for me to come back and serve students in the same boat as myself just two years ago."
Q: What brought you to UMBC in the first place?
A: I came to UMBC because of the strong sense of community I had experienced second-hand before beginning my undergraduate career here. I had heard from my cousin (UMBC alum Rose Li '16, M.P.S. '21) and visiting faculty about the freedom that UMBC students have in exploring their passions and undergraduate research, and decided that an undergraduate career here would be most beneficial for me. As a staff member, the McNair connections I made pulled me back to UMBC after earning my master's. I was excited to come back to a community that supported me even though I was at another institution.
Q: What part of your job do you enjoy the most and why?
A: Talking to scholars! It's truly inspiring to listen to my scholars' aspirations as they will be the future leaders of the world. It's exciting to hear about the changes that the students want to make so that those from similar backgrounds to ours can receive ample support before entering higher ed.
* * * * *
UMBC's greatest strength is its people. When people meet Retrievers and hear about the passion they bring, the relationships they create, the ways they support each other, and the commitment they have to inclusive excellence, they truly get a sense of our community. That's what "Meet a Retriever" is all about.
Learn more about how UMBC can help you achieve your goals.
Tags: McNair, Meet a Retriever, Psychology, Universities at Shady Grove