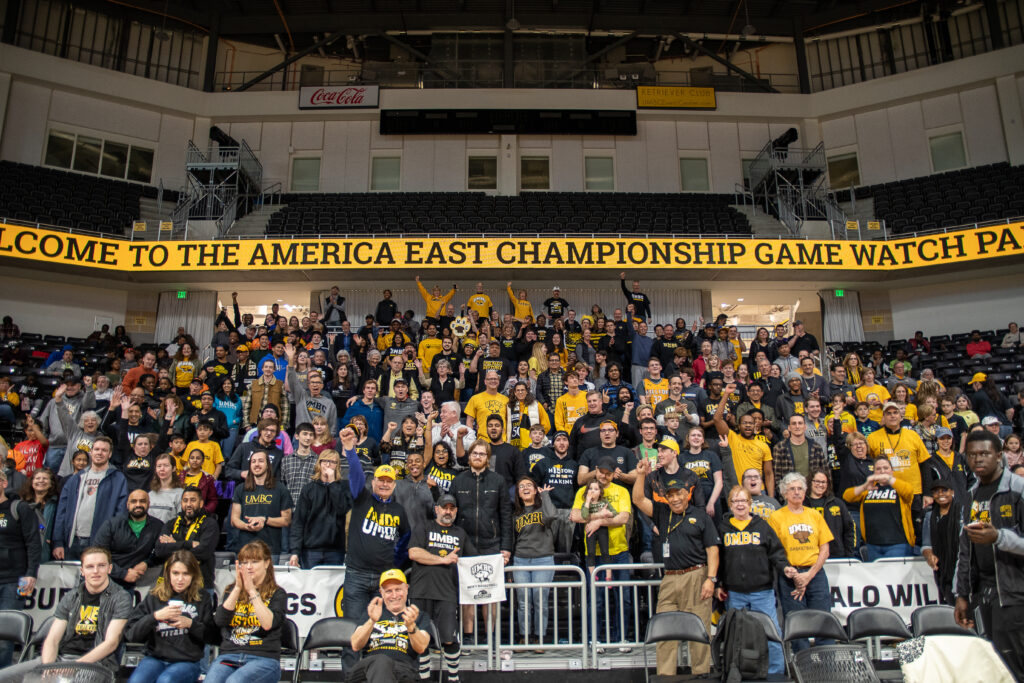 This season has been another remarkable one for Retriever Nation. After a series of incredible nail-biter victories and another trip to the America East title game, the UMBC men's basketball season has ended.
New faces joined the team this year, ensuring the Retrievers would continuing competing at a high level after last year's historic season. This includes standouts like junior guard K.J. Jackson, sociology, and R.J. Eytle-Rock '22, psychology. Arkel Lamar '21, sociology, and Brandon Horvath '21, financial economics, returned with the same ferocity they brought to the historic 2017-2018 season.
Joe Sherburne '18, financial economics, '19 data science, continued to amaze both on and off the court. Sherburne was named the 2018-19 Google Cloud Academic All-America® Team Member of the Year for Division I men's basketball, an honor bestowed to only one player out of the estimated 4,500 DI athletes. He completed his undergraduate degree in three years and managed to maintain a 4.0 GPA, even while spending over 4,000 minutes competing on the court during his career.
But even with all these statistics, the most important number of all may be 3,042. That's how many fans showed up on March 12 to cheer the Retrievers on through a double overtime semifinal victory against Hartford.
The support from Retriever Nation has been invaluable for the team this season. Both the players and coaching staff wholeheartedly agree, with head coach Ryan Odom grabbing the microphone after last week's game to thank the audience.
As the season comes to a close, UMBC recognizes #RetrieverNation—the fans who donned their best black and gold, screamed themselves hoarse, and never wavered in their support.
Event Center photos taken by Suzanne Kashnow for UMBC Magazine.