Who inspired YOU most as a student at UMBC? We asked, and you answered! #UMBCwow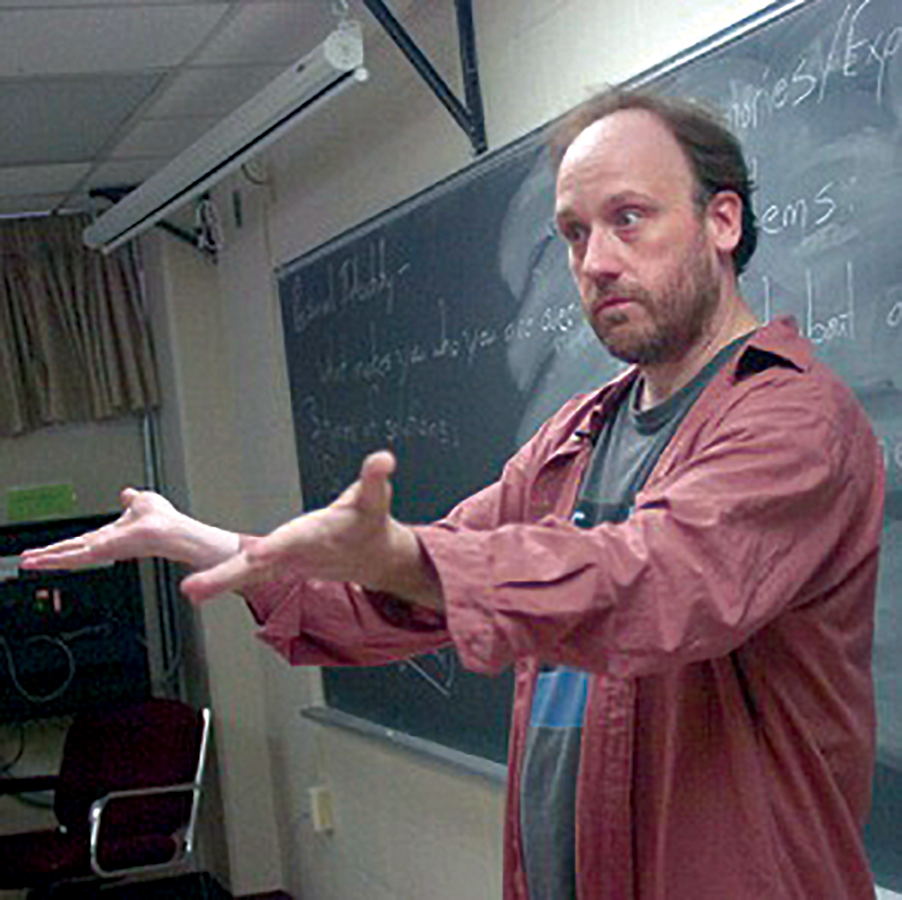 "Ilsa Lottes pulled me into Sociology, and Leslie Morgan convinced me to pursue a Ph.D. Both women were amazing mentors! So many great professors…a lot of fun was had in Rudy Storch's Latin classes and I find myself still referring back to Jay Freyman's word roots class."
— Connie Krach Pierson '90, economics, M.A. '92, sociology
"Professor Schaller. He not only pushed me harder than any other professor, but he intensified my interest in politics and government. I still can't believe he gave a quiz on my 21st birthday though. I'm pretty sure I aced it."
– Sarah Candell Clifford '10, political science
"Marjorie Herman, inspired me to go into the music profession. I ended up as a board certified music therapist. She was Margy Kleiman then in the early '70s. This was before UMBC even had a music major. I majored in psych but took a lot of music courses …"
– Elizabeth Gardiner Myers '75, psychology
"Dr. Jodi Kelber was such an important part of my UMBC life. I learned so much about evaluating life through critical lenses from her, but I learned just as much about leading an authentic and ethical life. I wouldn't be the person I am today without her generous guidance and loving spirit."
– Sarah Pevner '08, English
"Almost every professor has been an inspiration… Narrowing it down to just one? Improbable. I was an Ancient Studies major, and it was the department as a whole which inspired me to push harder in my studies."
– Deirdre Lohrmann '16, ancient studies
"Sally Shivnan who taught me how to really tell a story with the written word in any medium. Christopher Corbett who taught generations of journalists the importance of chasing a story with a moral compass in hand, whom I think of whenever I read a really great piece of investigative journalism. Jason Loviglio who honed the lens through which his students view popular culture and politics and media, and whose course should be a requirement for every freshman. Christoph Irmscher who was my mentor and who taught me by example how to build consensus among peers which is a skill I rely on daily in my corporate career. I wouldn't trade the UMBC professors I had for anything, not for admission to any other university in the world. I loved every minute in their classrooms and have such a deep-abiding nostalgia for my entire learning experience at UMBC."
– Brett McKenzie Wood '04, English
"Dr. Lumpkin who taught Thermodynamics around 94 or so. Sadly she passed after giving birth to her daughter. She truly exemplified a professor that cared about her students learning the material and having understanding. Dr. Lumpkin solidified my understanding of it taking a village sometimes to be successful. Because of her not giving up on me or allowing me to give up on myself and studying Chem. E., I make it a point to put the same into others that cross my path."
– Gwen Blackwell '97, chemical engineering
"Jason Rhodes. He was only an adjunct but he changed my way of thinking back in 2011 and I still remember what a great experience his class was. He taught me that for anything to change, it takes time, energy, and effort. I'm forever grateful for how he opened up my perspective on the outside world."
– Jerrica Stanley '14, psychology
"I loved my boss, Frank Tyminski, when I worked in Chem Prep. He was smart, dedicated to his students, and knew how to give us tough love. I used to go back to visit every few months when I was in grad school and could call him up any time I had a chemistry question. Frank was definitely one of the biggest influences in my college career."
– Aimee Iannacci '05, biological sciences and psychology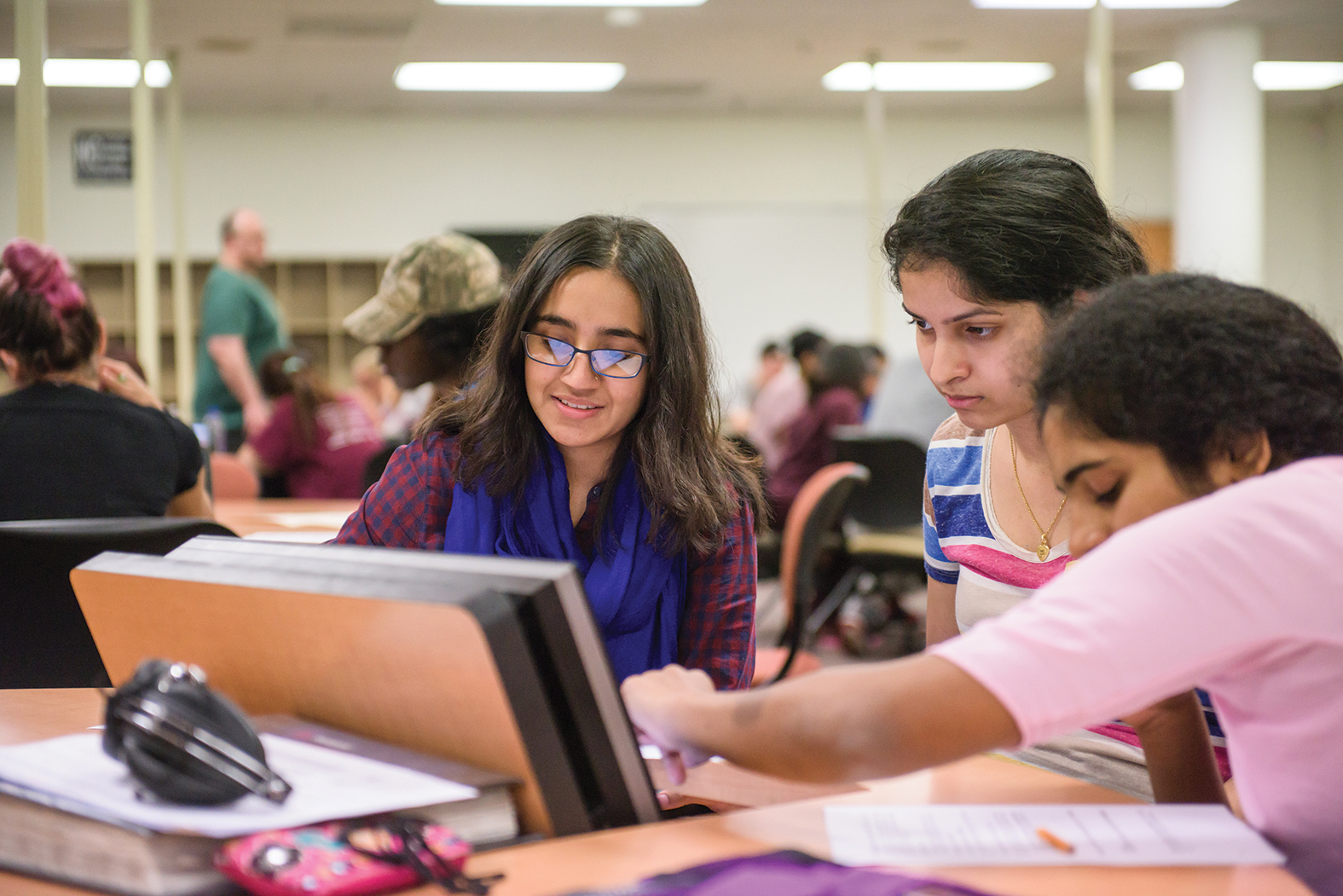 "Dr. Stephen Freeland was one of the professors who played an important role in my undergrad journey. He taught us how to bring disciplines together to maximize the results and taught us so much about effective skills and behaviors! No need to say the astrobiology class he taught was a great experience and the energy and effort he put toward teaching us was honorable."
– Melorin Shahri '17, biological sciences
"Dr. Osman Güler introduced me to operations research. He's tough but fair, and always wants to make sure you truly get the concepts. When I was applying to grad schools, he pushed me beyond what I thought I was capable of, as he did with his courses."
–  Emily Conley '14, mathematics
"Ed Orser took over when Joel Jons left the American Studies Dept. to go to the U of New Mexico. Joel Jones recruited me into American Studies and Ed Orser took the reins and opened my mind to the concept of intellectual synthesis, taking disparate parts of society and beginning t understand the interplay of various disciplines on the realities of the world."
– Jerry Kerr '71, American studies
"Dr. JoAnn Argersinger. She was my advisor and helped to guide me through my years as a history major. She was a fascinating lecturer and I still use things she taught me as I teach my students!"
– Sheila Reed Magin '88, history
"It is a tie for me.
Dr. John Starr who was my fraternity (Lambda Chi Alpha) academic advisor and guided me to pursue IFSM when I had little to no understanding of what the future could be in IT.

Dr. Scott Rickard who asked me, an undergrad, to register for a joint undergrad/grad school class (Policy Science 615) on Leadership. He stoked the fire inside of me to go onto graduate school.
Thanks UMBC #UMBCwow"
– Bill Glover '90, information systems
"Dr. Andrea Kalfoglou taught me in the HAPP/SOCY Qualitative Research Methods course in 2009. It was life changing and showed me research comes in many forms. Thanks to UMBC, I use what I learned in my BA and MA programs in my job as a healthcare market researcher every single day. :)"
– Mary Faith James '10, health administration and policy, M.A. '12, sociology
"Dr. Michelle Stefano in American Studies. When I first signed up for her class, I just wanted to fulfill a requirement. I had no interest in the subject whatsoever, but she had so much passion that she made me care about and love the work we did in class. It ended up being one my favorite classes, and I ended up taking another class with her. She has so much passion that she can make anyone care about her topic. She is clearly in it for all the right reasons and she taught me that as long as you do what you love, you'll be alright."
– Hesham Hassanein '16, political science
"Jim Thomas. Enough said."
– Jen Joanna (Muston) '04, American studies