UMBC's Undergraduate Research and Creative Achievement Day (URCAD) has burst out of the ballroom and onto computer screens around the world. For the second year in a row, the popular undergraduate research forum will be entirely online due to the pandemic, using a video presentation and online discussion tool called VoiceThread. But unlike 2020, no rapid shift is needed. After over a year of largely online learning and research, everyone involved is ready to take full advantage of the virtual medium. 
"This event has gone global," says April Householder '95, director of undergraduate research and prestigious scholarships. Being online means URCAD leapt from about 2,500 people attending in person in 2019 to 8,000 virtual visits in 2020. "Viewers were coming in from as far away as the U.K., Korea, and South America," says Householder. She expects that trend will continue this year.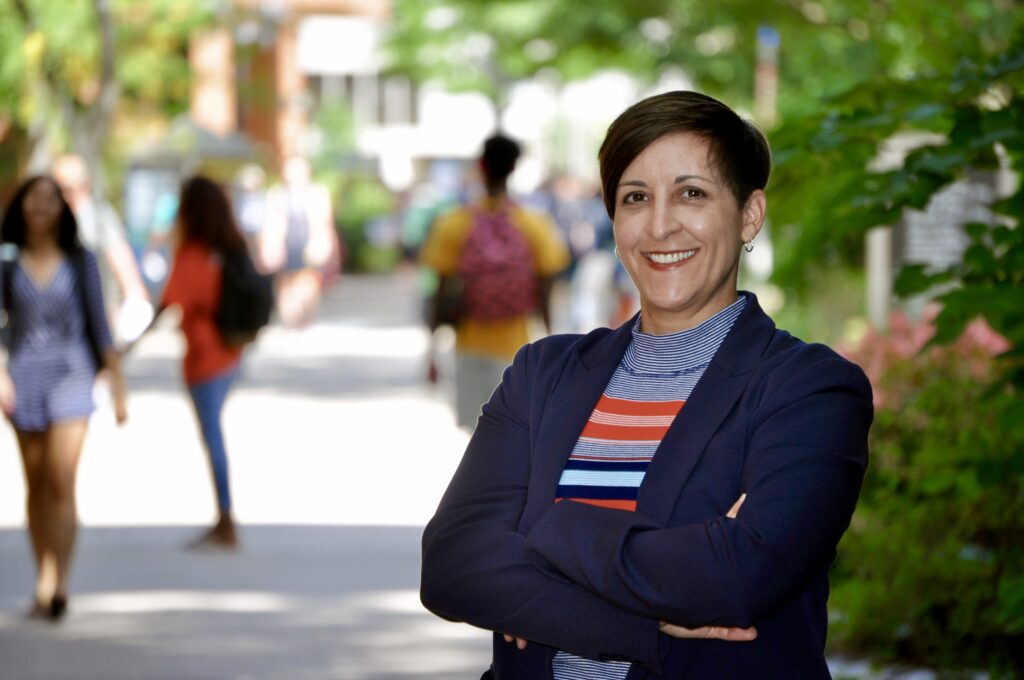 Having a full week to explore URCAD this year also means viewers will have ample time to browse the available sessions, rather than "rushing from one thing to another," says Householder, as they used to do at the in-person event. They'll be able to explore, at their own pace, research on a vast array of topics, from the effects of anti-Asian discrimination during the COVID-19 pandemic to the Black Lives Matter movement, to cancer treatment, skateboarding culture, and online sneaker sales.
Connecting beyond boundaries
In lieu of face-to-face chats, visitors will be able to participate in online discussions with student presenters. Last year a research group in UMBC's Asian studies department received feedback from researchers in Korea, says Householder. She hopes that this year, opportunities for these kinds of connections will increase with a new feature that enables users who aren't from UMBC to comment through URCAD's VoiceThread interface.
Within the UMBC community itself, Householder hopes students, faculty, and staff will take advantage of the opportunity to explore "things outside their disciplinary box." Artists, scientists, humanists, social scientists, and engineers can all benefit from each others' feedback, she explains. 
Constraints generate creativity
Last year, when students had to quickly pivot from in-person presentations to using VoiceThread, "they had to learn an additional skill on the fly," says Householder. This year, students are more prepared to take full advantage of all that the online format offers. 
Further, due to the constraints of COVID, student researchers have become even more creative in using technology not just to display their research, but to pursue their research at a time when in-person interviews, fieldwork, and traditional performances aren't possible. Students learned to do interviews online, adjusted their sample sizes, and navigated lab research within physical distancing guidelines. They also responded to the pandemic by examining the changes in society and in themselves.
One advantage of the online format is that the presentations are available to view in perpetuity. "We now have an archive of the event so we can use it as a teaching tool for future generations of URCAD presenters and mentors," Householder says.
She finds this addition of an expanded archive and URCAD's global reach to be fitting developments as the event marks its 25th anniversary. To celebrate the milestone, URCAD will feature a special video "fireside chat" with founders Diane Lee, Kathy Sutphin, Elizabeth Pennington, and Janet McGlynn.
Viewers will also hear a keynote by Klaudine Wakasa '08, financial economics, who serves as a strategy advisor for clean technology ecosystems, consulting with international governments.
UMBC students, faculty, staff, and alumni, and the general public, are invited to view these special sessions, and hundreds of available students presentations at urcad.umbc.edu, April 19-25, 2021. Featured below are a few student presentations that give a glimpse into the range of what will be available. Each has been shaped in some way by the COVID-19 pandemic—in topic, approach, or format.
"COVID-19 telehealth and telerehabilation reflections: Understanding the stroke survivor and caregiver perspectives"
Frances Watson '21, computer science, conducted research on telehealth and telerehabilitation services during COVID-19 through UMBC's Bodies in Motion Lab. "I am investigating the stroke survivor and caregiver perspectives to understand how socioeconomic disparities affect this population," Watson explains. 
Watson has so far conducted 20 interviews with rehabilitation specialists about their experience with telehealth appointments, alongside her graduate mentor, human-centered computing Ph.D. student Adegboyega Akinsiku. She is also currently interviewing stroke survivors and caregivers.
"The COVID-19 pandemic not only changed how we conduct these interviews, but also the analysis of them," says Watson. "We conducted and continue to conduct these interviews on teleconferencing platforms such as Cisco Webex and Zoom, allowing us to video-record them. In comparison, when we were in person we would have an audio recording device present. Now we can rewatch the video recordings for our data analysis." 
The fact that her research technique adjusted to match the format of the telehealth appointments themselves "has proven very useful" in surfacing insights, she says. 
Watson was previously able to gain research experience through the Stanford SURF program. As a Center for Women in Technology Scholar and Undergraduate Research Award (URA) Scholar, she also knows the power of research opportunities in developing an identity and career pathway as a STEM researcher, as well as the value of peer support. This has motivated her leadership on campus, including as Student Government Association president in spring 2020.
"this is it: A poetic response to the anti-Asian racism during the COVID-19 pandemic"
Just after the pandemic started last March, Calista Ogburn '21, health administration and policy, felt hurt and angry as she heard about rising anti-Asian hate crimes and racism. Then she herself had an upsetting encounter at a Home Depot. "In that moment, standing in the Home Depot aisle next to the grills, I knew I had to write a poetry collection," she says.
It was a process that involved many nights of tears, processing heavy emotions. "Reliving past experiences of racism and microaggressions in addition to writing responses to news headlines of anti-Asian racism was utterly exhausting," she says. She wrote around the clock, and after publication she was gratified to learn "how my poetry has supported others during this turbulent time."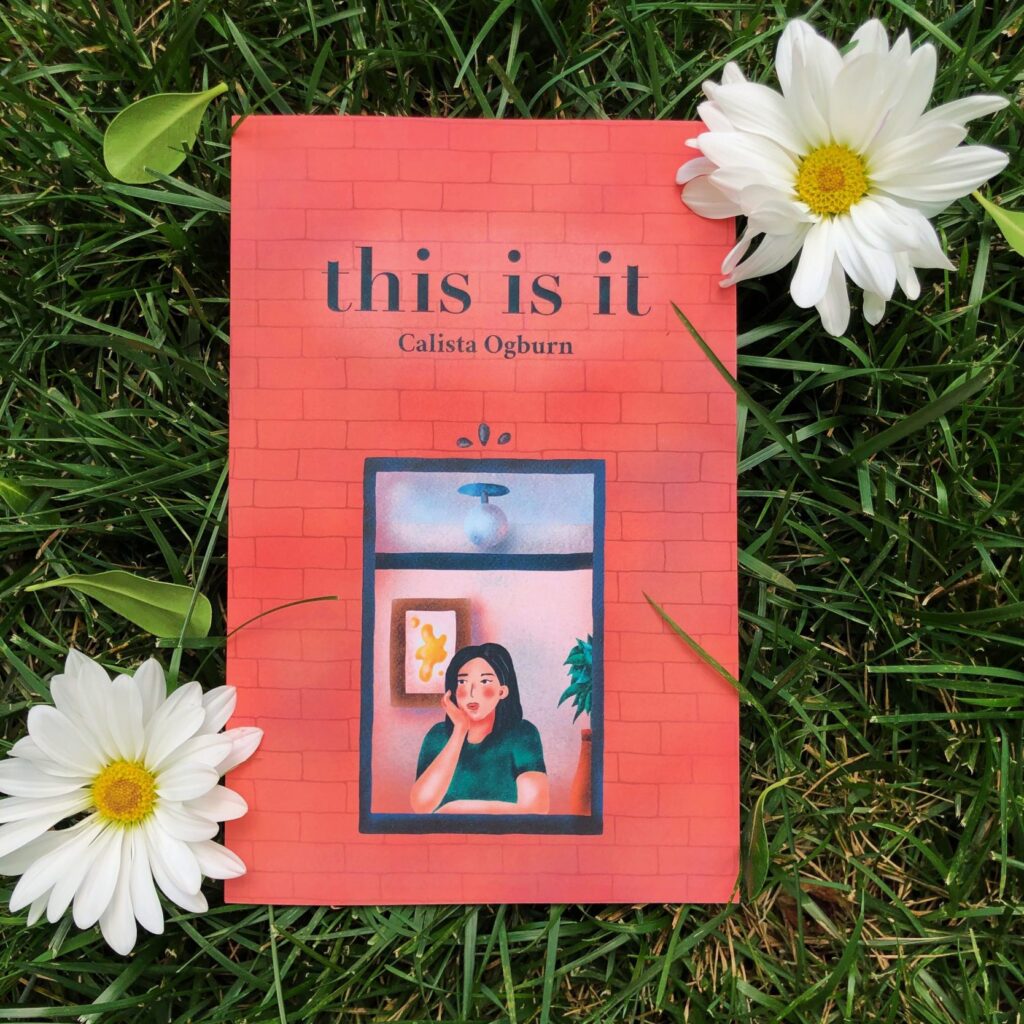 Ogburn does not intend to pursue a career in poetry, but she says, "I hope it remains my best friend." Ogburn will present poetry from her collection "this is it" at URCAD. "My hope," she previously shared with UMBC Magazine, "is that these poems can touch those who are feeling loss, loneliness, or the combined grief and rage of experiencing racism."
"Modeling radio emission from tidal disruption events"
Omar French '21, physics and mathematics, came to UMBC to become a theoretical physicist and he will be leaving soon to do just that. He found COVID-19 increased demands on his faculty mentors' time, requiring him to move forward with his work more independently than before. 
"I'm sure most people can agree that controlling one's work is much more gratifying than the contrary, but of course, it's a bit like being in the wilderness," says French. "It forces you to think for yourself and to be confident in what you're doing."
French's research on supermassive black holes has yielded insights. "Perhaps the most remarkable technical thing I've learned is that the mass of supermassive black holes central to inactive galaxies can be estimated reasonably from measuring only a few factors," he explains.
After graduating, French will begin a physics Ph.D. program at University of Colorado Boulder. He describes the past year challenging, but also as a period that helped him grow as a scientist more than any other time of his life. As a result, he is heading off to graduate skill with new skills and a critical eye. 
"The obedient body: Researching trained and culturally informed movement biases"
It was during a gender and women's studies course that URA Scholar Gretta Zinski '22, dance, read something that rocked her world. She says it was fascinating to learn about how the different social conditioning that men and women experience is reflected in how each gender moves. "The excerpt inspired me to assess my own habits, interests, and biases in an attempt to figure out what were my own thoughts and what I had been taught about my own femininity and beliefs," she says.
Unfortunately, COVID kept the scope of Zinski's project smaller than she would have liked, but she was still able to access fascinating findings. "Biases do affect our behavior, which translates into movement," she says. "The physiological connections between the body and the mind were so interesting to me." 
Zinski plans to continue her research and use it to plan bias deconstruction workshops. Of her pandemic research experience, she says, "I learned so much about myself and how to work on my own. This is going to be a very important skill for me and my future career as a self-employed artist."
"Performing traditional Chinese folk songs"
International travel may have been largely shut down this year, but that didn't stop URA Scholar Mark Beachy '21, Asian studies, from exploring China. "When I sing traditional Chinese folk songs I am transported to China and I am experiencing the stories from long ago that are told through the lyrics and music. And it brings me great joy to do that and to share it with others," he says.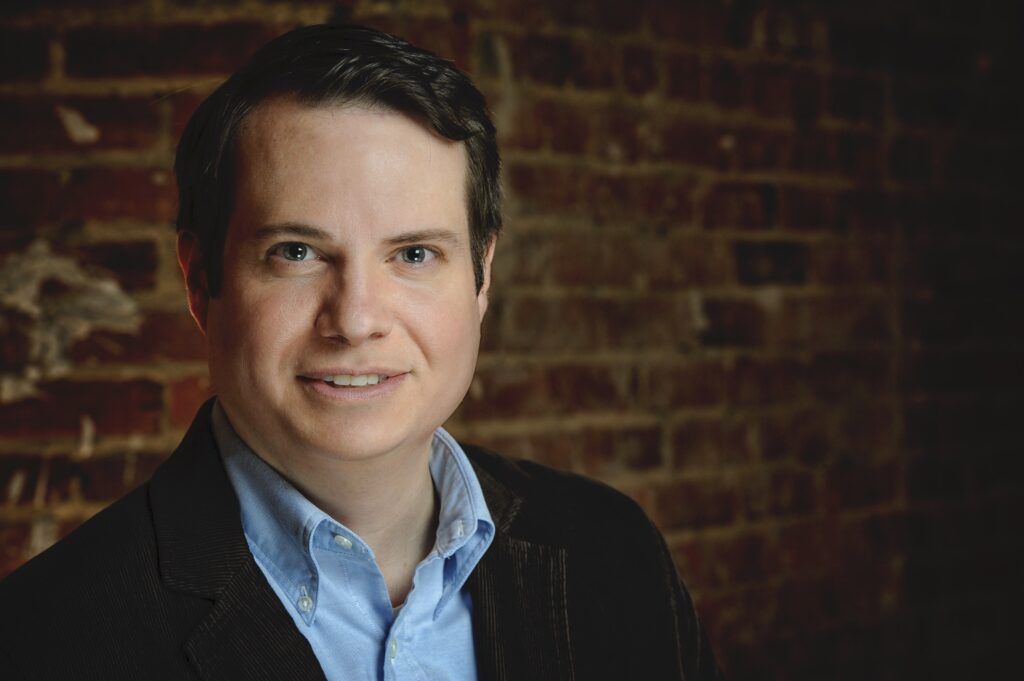 Beachy's URCAD presentation features a video performance of the folk song "Jasmine." He painstakingly edited together his vocal performance with accompaniment from a pianist in Illinois and a guzheng player in China. Beachy found both musicians online. "When singing traditional Chinese folk songs or any song it is important to connect with the other musicians in order to give the audiences an authentic performance of music that deserves respect," he says.
Beachy returned to college in his 40s after a career as a professional actor and a writer of musicals, wanting to learn something new. Though not of Chinese descent, he has a passion for Chinese culture, language, and history.
His eventual goal is to teach English to Chinese speakers, and he hopes music can be a helpful teaching tool. "Music is a great way to learn a language," he says. After graduating, he plans to earn a master's degree at UMBC in Teaching English as a Second Language. 
"Interpretation of models of care in residential communities for older adults"
"I am passionate about working with an underserved population and providing elders with quality care," says Sydney Siegel '20, management of aging services. Siegel graduated in Fall 2020 from UMBC's Erickson School and now works in an assisted living community. Her URCAD project is an analysis of models of care that older adults can experience. "The models of care I studied are about enhancing quality of life and quality of care, something I hope all aging services strive for," she says.
Interviewing older people proved to be a challenge during the COVID-19 pandemic. In addition to many care facilities being inaccessible, staff members caring for older adults were incredibly busy. However, Siegel found ways to complete interviews online. "I made great connections and heard wonderful stories from participants," she shares. 
Siegel, a URA scholar, credits Erickson School faculty mentor Louise M. Murray with helping her grow in the field. "I definitely felt imposter syndrome when I started the research, but I learned to see my inexperience as a good thing, Siegel says. "Learning is so powerful and I feel grateful to have learned so much." She looks forward to continuing to use research to inform care she provides for older adults.
"Optimizing in-situ longevity of silver nanoplates"
As a first-year student who started college in the midst of a pandemic, Dariush Aligholizadeh '24, biochemistry and computer science, did not have a typical introduction to UMBC. He didn't want that to affect his ability to get started with research right away, but it was a lot to manage. "I was trying to adjust to college life while also trying to conduct research safely and securely within COVID-19 restrictions," he says.
Aligholizadeh was able to find a compelling in-person research opportunity in a lab that employed strict physical distancing. His project involved synthesizing silver nanoplates "for their ability to reflect radiation and light to very high degrees." He explains, "Basically, I make tiny triangles that kill cancer." And his research experience proved highly gratifying.
"Every aspect of chemistry is in its own way beautiful, and watching these textbook principles come to life in my project is like watching magic happen. I take simple grains of silver salts and they come together in these beautiful sharp triangular structures, almost as if they were put together by hand," he explains. 
Aligholizadeh believes his research experience has already improved his skills in calculus, biology, and organic chemistry, and helped solidify his plans to eventually become a medical doctor. He has also found that the challenges of COVID have required him to improve his time-management and online communication skills. Still, he looks forward to learning in-person again when it's safe to do so.
---
The UMBC community and general public can see these presentations and many more at urcad.umbc.edu, April 19-25, 2021.
Featured image: Calista Ogburn, 2018. Photo by Marlayna Demond '11 for UMBC.
Article written by Karen Stysley for UMBC News.
Tags: AsianStudies, CAHSS, ChemBiochem, CNMS, COEIT, CSEE, Dance, EricksonSchool, MathStat, Physics, SAPH, Undergraduate Research