Earlier this year, Chip interviewed for the coveted position of campus comfort dog with UMBC Police Sergeant Jamie Cheatem.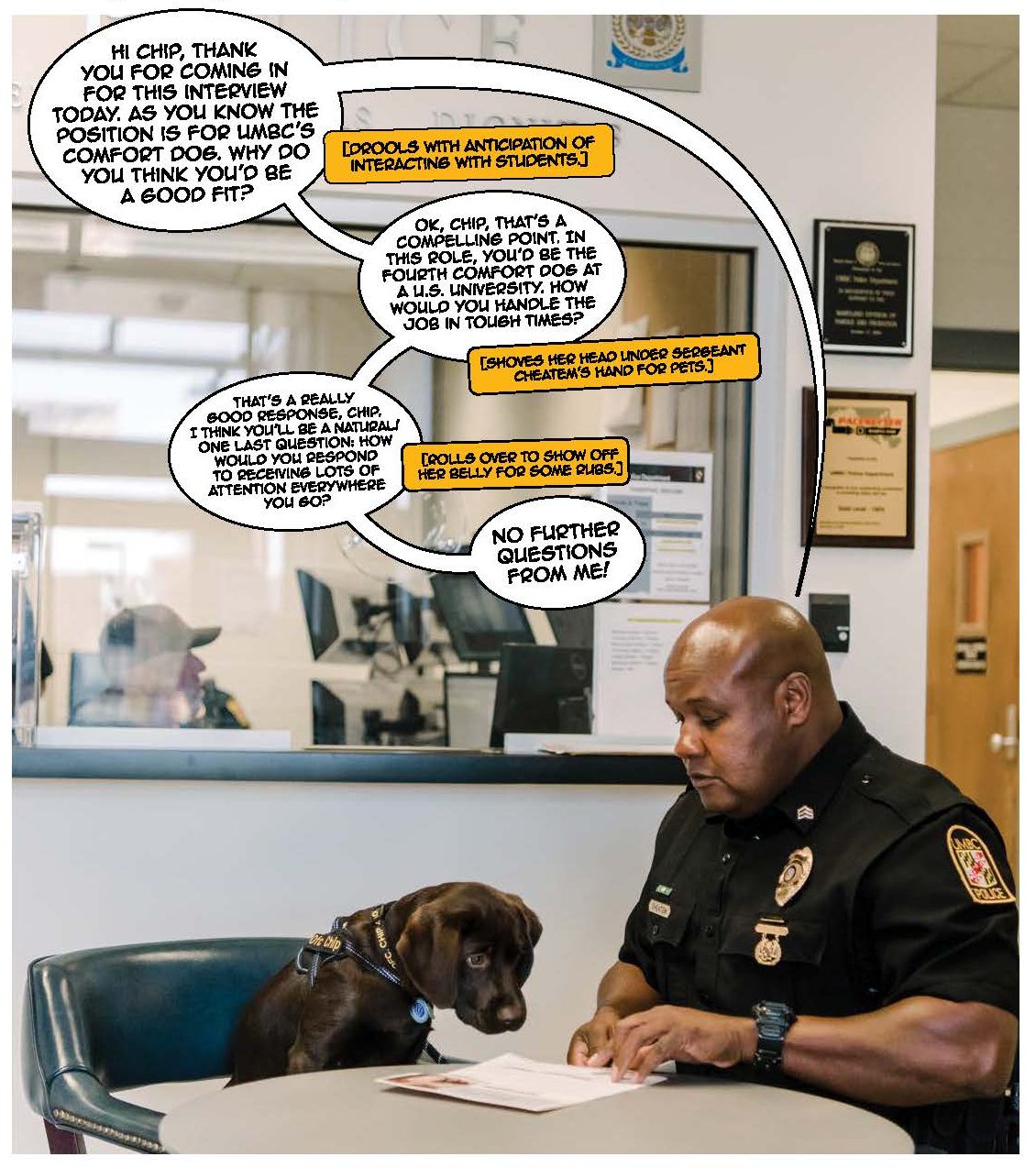 There's no denying that any day we get to interact with Chip is the best work day, so we were thrilled when Sergeant Cheatem agreed to let UMBC Magazine follow Chip around for a day on the job as a campus comfort dog. UMBC is the fourth U.S. campus to welcome a comfort dog, and we wanted to see what Chip's day-to-day duties looked like.
Chip lives with Sergeant Cheatem and his family and gets a ride to the office with her favorite UMBC police officer.
Her day continues as Sergeant Cheatem completes necessary tasks at the police station before heading down to campus.
On the way to hang out with some students, Chip runs into someone who looks familiar and excitement ensues.
Chip loves her fellow Retrievers and they love her. They show their affection through Chip's favorite activity—getting her belly pet.
Chip doesn't make it very far down Academic Row before more admirers stop to say hi.
Although it may look like Chip's on-campus duties involve getting the attention she deserves, she also attends events like the Retriever Courage Fall Gathering, which featured a variety of resource tables and a collection of updates about the steps the University is taking to improve its response to, and ultimately prevent, violence in our community.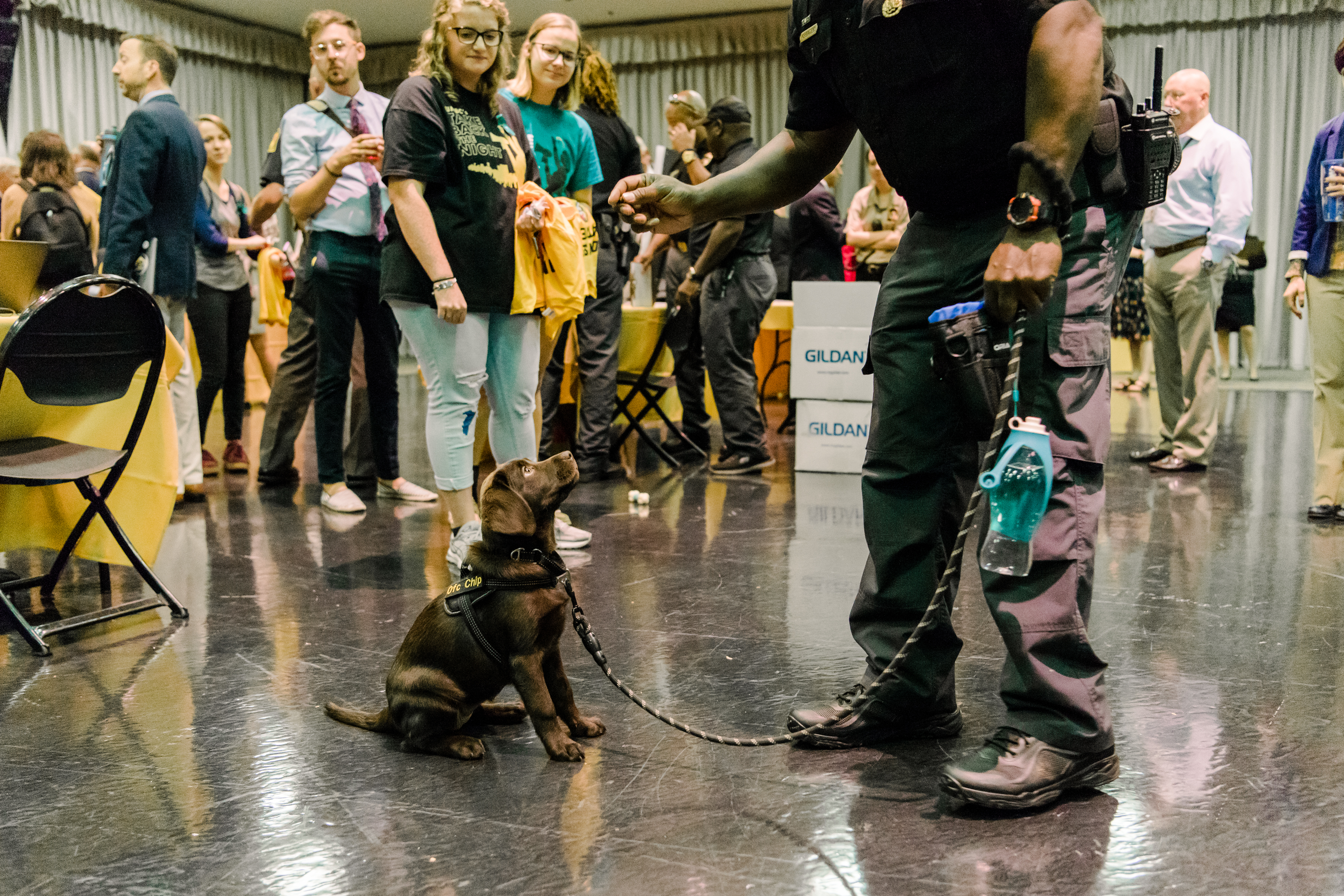 Chip also responds to requests from specific departments, like when Undergraduate Admissions wanted to let the incoming class of Retrievers know that their acceptance letters were on the way. Chip was the first in the class of 2024 to get her letter!
At the end of the day, Chip is still a young pupper and needs time to frolic and get her energy out.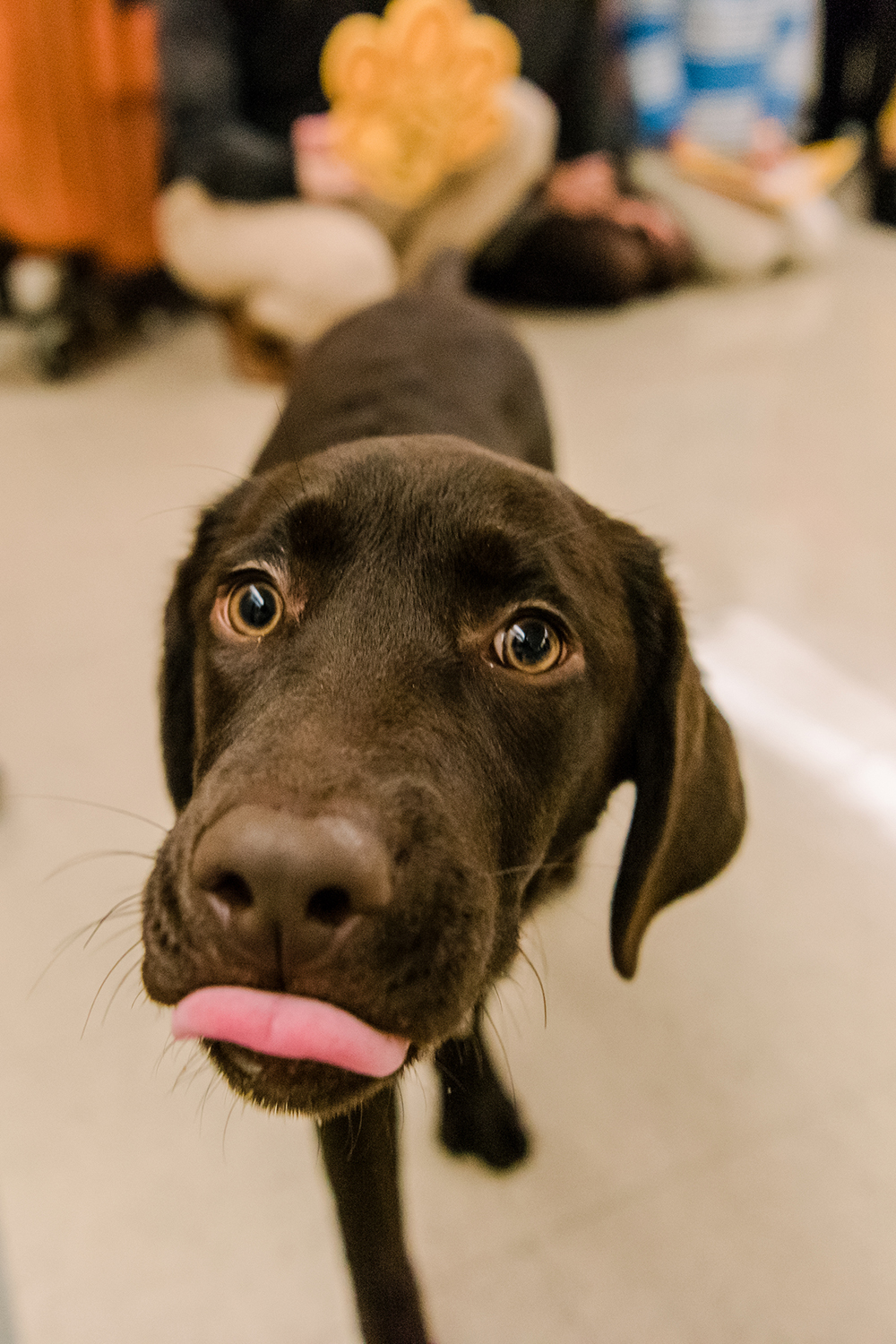 ****
All photos by Marlayna Demond '11, featuring Sergeant Cheatem and Officer Chip.