Story Time
UMBC celebrates its formal 50th anniversary in September. But two years ago, before the calendar turned to 2015, a small team on campus began creating a new way for UMBC alumni and others in the university community to share five decades of stories about what it means to be a Retriever. In late February, just as momentum towards the celebration of the anniversary starts to intensify, the fruits that work will be unveiled in a new website called Retriever Stories.
A New Way to Tell Our UMBC Story
Of course, Retriever Stories will celebrate the pioneering five decades that have transformed a new university on a hillside in Baltimore County. No matter when you attended UMBC, you'll find something to explore on the new website that will speak to your time at the university.
Perhaps you have photos or a personal reminiscence you'd like to share. You can do that on Retriever Stories. We're also digitizing photos from the archives of the Albin O. Kuhn Library and looking for help telling the stories behind those images. We've even digitized the entire archives of The Retriever Weekly as a searchable PDF database in case you want to revisit news from your time on campus.
But we're not just looking for stories of UMBC's past. We want to see where you are now. We want to know your vision for UMBC's next 50 years.
Created at UMBC for the UMBC Community
The conception, planning, design, and execution of Retriever Stories was accomplished entirely in-house through a collaboration between UMBC's award-winning and acclaimed Imaging Research Center (IRC), the university's Department of Information Technology, and the Office of Institutional Advancement. UMBC students even wrote the code for Retriever Stories.
Not a Social Network but aSharing Network
From the earliest planning of the concept for Retriever Stories, we've been getting input from alumni and the university community. One of the things that we heard is that no one needs another social network to add to an already dizzying array of platforms and apps.
That's why we have designed Retriever Stories to be easily accessible from a wide range of already existing and highly popular social networks. Use Facebook? You can log into Retriever Stories from there. Happily Tweeting? Use your Twitter log in. A devotee of Google? That will get you in, too. More active with your professional community via LinkedIn? That will also be a gateway to Retriever Stories. And if you're a current member of the UMBC community, just use your myUMBC account.
Easy to Use
We've not only made Retriever Stories easy to access. We've made it easy to use. Upload a photo or a story quickly. Use hashtags to let others what your story is about and when it happened. Follow people you know. The team behind Retriever Stories will be following along to give answers to questions and help connect users.
We hope that you will visit Retriever Stories and be a part of the essential work of making your story our story.
— Richard Byrne '86
Moving Up
Tyson King-Meadows, chair of Africana studies and associate professor of political science, has been appointed associate dean of UMBC's College of Arts, Humanities, and Social Sciences (CAHSS), beginning in summer 2016.
King-Meadows joined UMBC in 2003, and he has held numerous leadership positions across campus. He co-chairs the Executive Committee for the Recruitment, Retention, and Advancement of Underrepresented Minority Faculty and has been instrumental in developing initiatives, polices, and procedures to enhance UMBC's success in this key area of university diversity. King-Meadows also brings a wealth of experience shepherding experiential learning initiatives and programs designed to enhance college equity and access, and has made undergraduate students a vital part of his own research work.
"Tyson King-Meadows is already a leader in teaching, scholarship, and service to the university and the community. I look forward to his expanded role in supporting the missions of the college and UMBC," says Scott Casper, dean of the College of Arts, Humanities, and Social Sciences.
As a scholar, King-Meadows has received research funding from the National Science Foundation, the Ford Foundation, the U.S. Department of Education, and the National Endowment for the Humanities. His awards and service positions include a stint as a Fulbright Scholar, research fellowships at Harvard University, Princeton University, and Johns Hopkins University, and a term as the president of the National Conference of Black Political Scientists.
In 2012, King-Meadows received the American Political Science Association Congressional Fellowship, the discipline's most prestigious fellowship award designed to expand knowledge and awareness of Congress.
— Max Cole
Shelf Life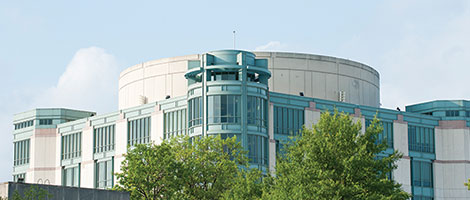 UMBC's Albin O. Kuhn Library & Gallery is the foundation of the university's academic life. The library's new director, Patrick José Dawson, will guide it as the library moves forward into a time of great changes in what students, faculty, and the larger community expect of research libraries.
Chosen after a national search, Dawson joins UMBC from Northern Illinois University, where he served as dean of libraries. Prior to that position, he was associate university librarian for information and research services at the University of California, Santa Barbara.
In his previous positions, Dawson acquired a reputation as a promoter of emerging trends and technologies in information retrieval and delivery. He also has a focused area of expertise in Chicano studies, serving as head of the Colección Tloque Nahuaque – a nationally recognized resource for comprehensive Chicana/o and Latina/o information and specialized reference services – during his time in Santa Barbara.
In addition to a master of library science degree from the University of Arizona, Dawson has a master of arts in history/Latin American studies and a bachelor of arts in history from the University of New Mexico. He was a member of the Association of Research Libraries (ARL) Leadership and Career Development Program in 1998 and is a fellow in the ARL Research Library Leadership Fellows Program.
Dawson succeeds Larry Wilt, who retired as director of the library in July 2015.
— Roland King