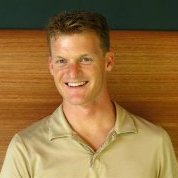 The U.S. State Department counts Arabic as flat out one of the most difficult languages to learn. For Loren Siebert '93, computer science, however, the study of a language that started as a hobby has blossomed into a career that blends both tech and teaching skills.
The founder of LinguaStep, an online language learning service praised by students for being both speedy and effective, was featured in Salon last week as part of a story explaining how Siebert has partnered with the U.S. military to develop language programs for soldiers serving in Iraq.
On a lark, the story says, Siebert decided to take lessons in Arabic at the University of California, Berkeley. He found the language beautiful, but incredibly challenging. Finding little in the way of online resources for learning Arabic, he began to develop a software to fill the teaching gap. In 2006, he launched LinguaStep.
"Arabic is a language of memorization," [Siebert] said. "You just have to drill the words into your head, which unfortunately takes a lot of time." He thought, "How can I maximize the number of words I learn in the minimum amount of time?"