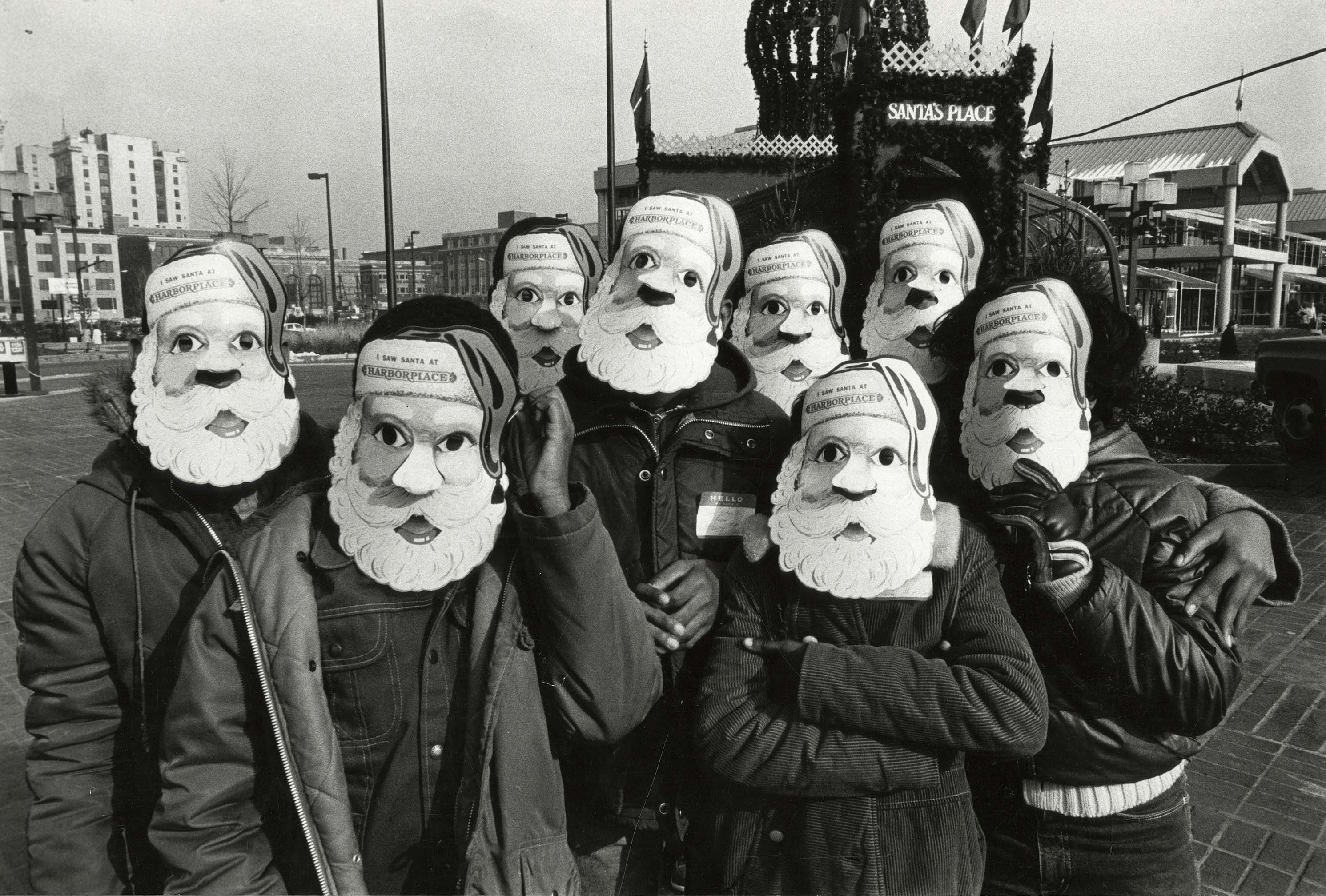 Maryland Historical Society's current exhibition Unscripted Moments: The Life and Photography of Joseph Kohl celebrates "one of Baltimore's most distinctive and forward-looking photographers," according to Joe Tropea '06, history, '08 M.A. history, Curator of Films & Photographs and Digital Projects Coordinator at MDHS.
The exhibition, on display at MDHS in Baltimore through April 29, features a small sample of the vast body of work Joseph Kohl '87, visual & performing arts photography, left behind when he tragically died in 2002 at the age of 44 from leukemia. A prolific news and fine arts photographer, Kohl covered Baltimore for a diverse collection of publications in the 1980s and '90s – City Paper, Afro-American, Village Voice, Easy Rider, Catholic Review, and Mid-Atlantic Gay Life – capturing spontaneous moments, whether or not he was on assignment. Outside of his journalism beat, he documented Baltimore's alternative culture including "the city's erotic sub communities, small venue-rock concerts, and queer nightlife" as the Maryland Historical Society notes in a statement accompanying the exhibition.
Many pictures in the exhibition, mostly in black and white, embody the gritty, quirky, working-class nature of Baltimore, as well as the politics and local celebrities of the age – from former mayor Kurt Schmoke to filmmaker John Waters. Though some seem surprisingly provocative material for a Maryland Historical Society show, they are an important record, says Tropea, calling them "a time capsule from the end of the last century."
A short documentary film by Tropea (preview below) in also included in the exhibit, weaving an engaging narrative about Kohl and his work through interviews with friends, family, and associates, and additional photographs of Kohl's not included in the exhibition.
[vimeo 238949279 w=640 h=360]
The MDHS holds approximately 55,000 of Kohl's negatives and prints, which were acquired in 2003 after a posthumous retrospective exhibition at School 33 Art Center organized by Linda Clark and her late husband, professional photographer Carl Clark. In 2015, MDHS began an enormous undertaking to clean, inventory, rehouse, and conserve the entire collection led. Volunteers from UMBC, Towson and Johns Hopkins were instrumental to efforts to sort and organize the collection and to create the finders guide, said Tropea.
Andrew Holter '12, English, history, '17 M.A. history, was one of the volunteers involved in those preservation efforts. In a moving piece about Kohl and his work for the Baltimore Beat, he wrote:
In a place as segregated and traumatized by its own self as Baltimore in 2017, Kohl's photos leave behind a vision of what it can be to live in a city—even what it might look like in the earliest stages of building what Dr. King called "the beloved community." Everyone counts in Kohl's Baltimore. His approach to the city followed the logic of what bell hooks meant when she wrote: "Making the choice to look at images or read about people different from oneself, irrespective of whether those images are positive or negative, opens up the possibility that positive curiosity will be awakened and lead to positive contact."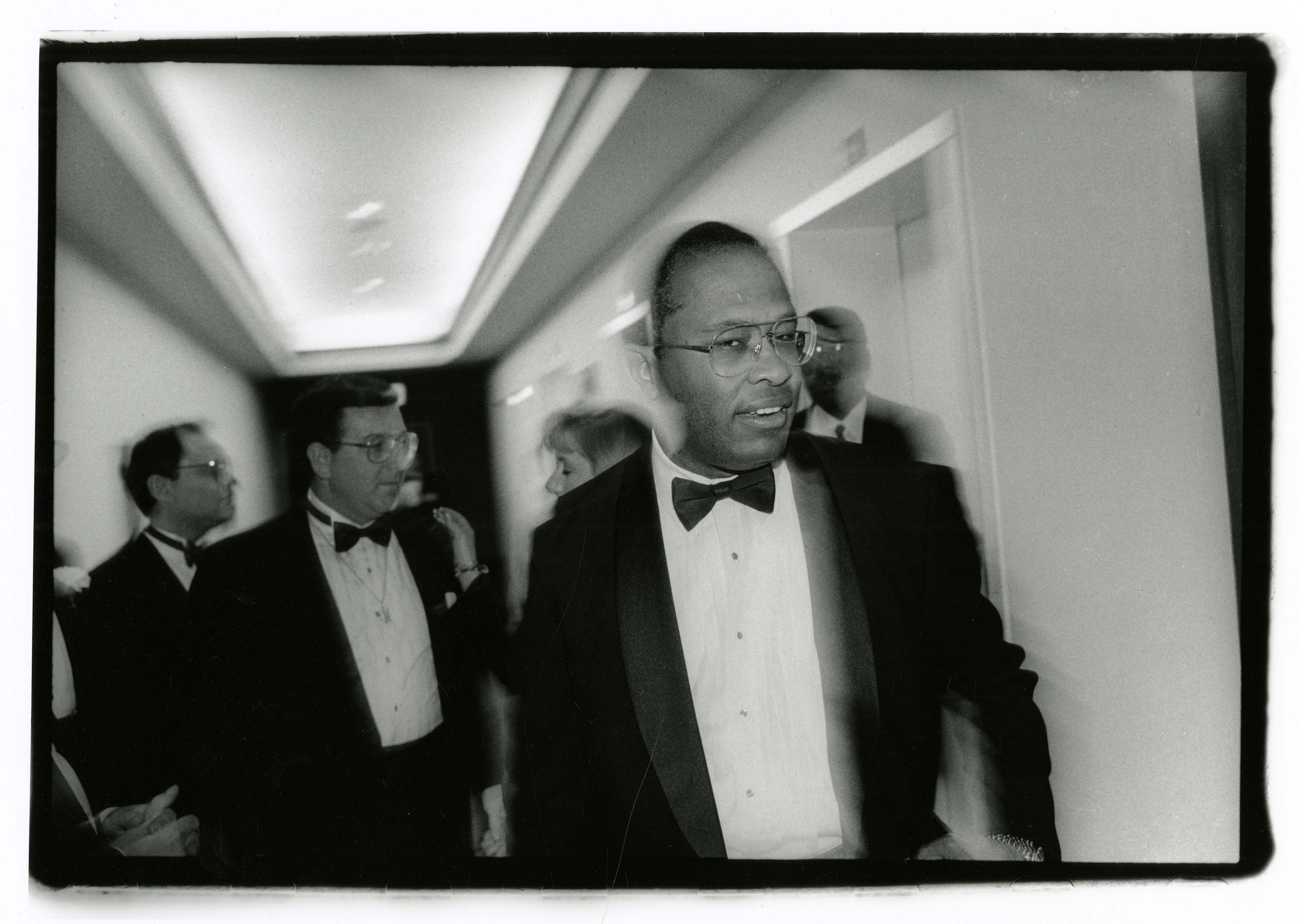 Most of the images are undated and little known about those depicted in the images. This is also the case for most of the images on view in the exhibition, though a few of the photographed have been identified by visitors to the museum.
Though Kohl did not graduate until 1987, he was a fixture of UMBC's photo department from the early 80s while already active as a photojournalist. Tom Beck, Chief Curator, Retired, Affiliate Associate Professor of Art, remembers having him as a student. "He was a very serious, aspiring photojournalist who was committed with his whole being to a future career in the field…When in class, his camera bag was always close at hand for that moment's notice when he would be called upon to shoot a subject." Both Beck and visual arts department program specialist Chris Peregoy '81, visual and performing arts, M.F.A. '99, IMDA, also recall that Joe photographed for The Retriever in the early '80s. "I knew Joe Kohl fairly well…(he) was a great alum and the photo community lost a talented photographer with his passing in 2002," said Peregoy.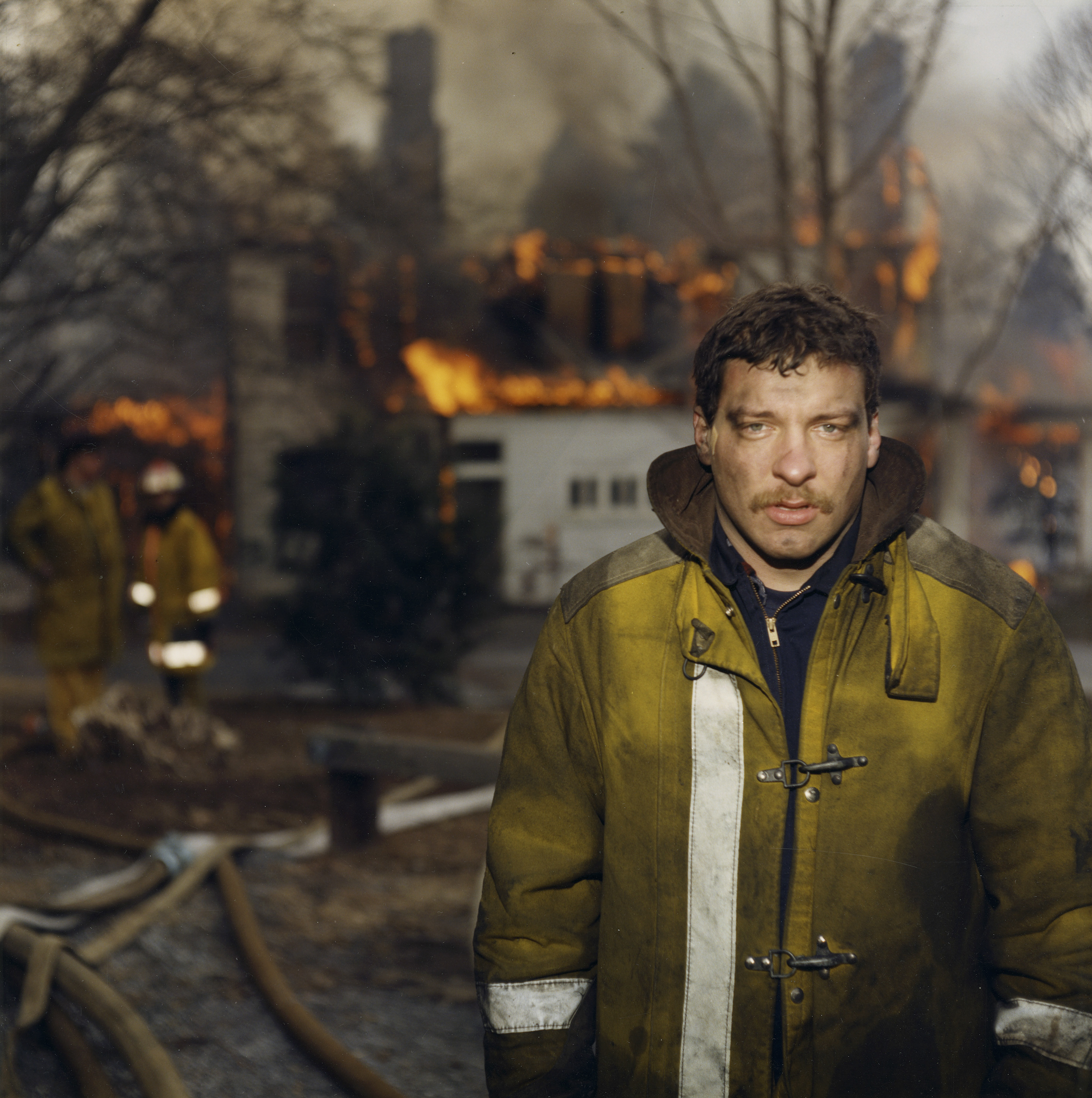 * * * * *
Unscripted Moments: The Life and Photography of Joseph Kohl will be on display at the Maryland Historical Society at 201 West Monument Street, Baltimore, through April 29. The entire Joseph Kohl Photograph Collection, PP284, will remain at the MDHS in perpetuity.