When asked to chronicle her life since college, illustrator Monica Gallagher did so in the way that meant most to her: in comic book form.
Check out her essay from the Winter 2012 issue of UMBC Magazine: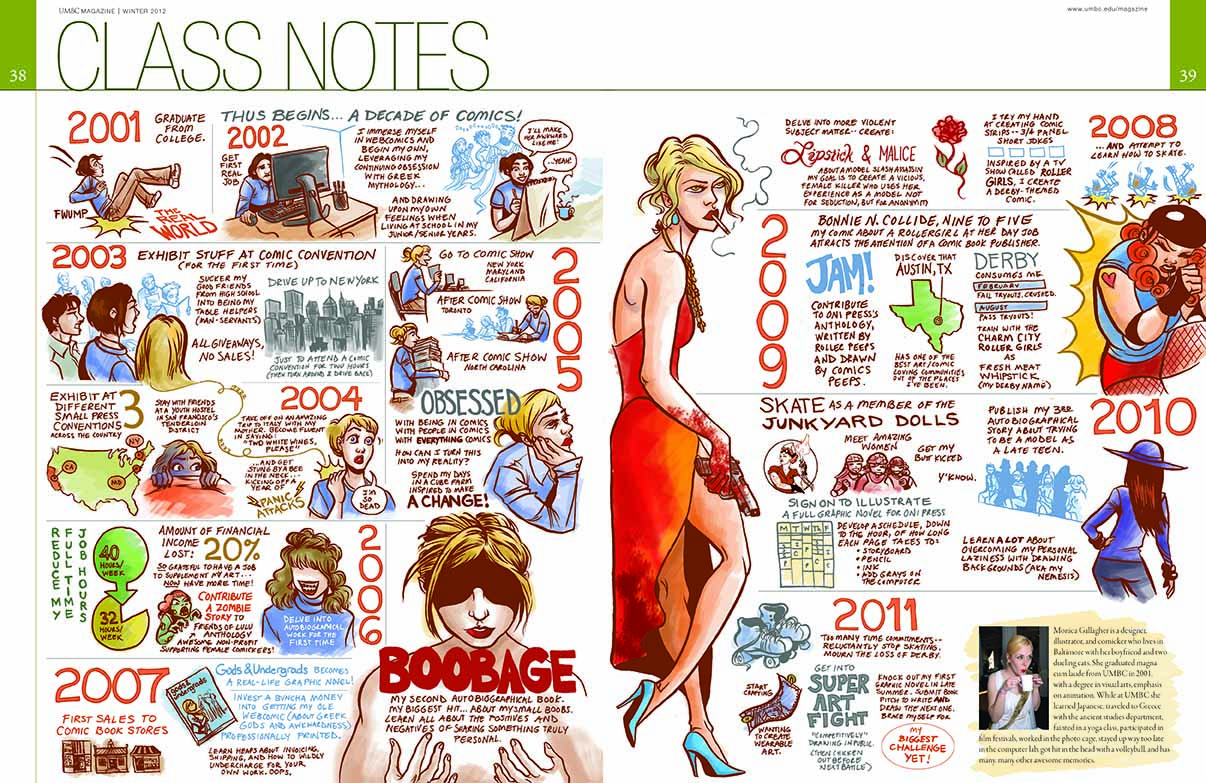 A designer, illustrator and comicker living in Baltimore, Gallagher graduated magna cum laude from UMBC in 2001 with a degree in visual arts, emphasis on animation. While at UMBC she learned Japanese, traveled to Greece with the ancient studies department, fainted in a yoga class, participated in film festivals, worked in the photo cage, stayed up way too late in the computer lab, got hit in the head with a volleyball, and has many, many other awesome memories.