UMBC's Retrievers officially moved into a new Dawg House Saturday, sharing the excitement of their first Event Center ballgame with a sold-out crowd of fans bedecked in black and gold. But despite a disappointing loss to rival Vermont (81-53), the stadium couldn't contain the enthusiasm of the more than 4,700 Retriever Believers who helped usher in a new era of UMBC athletics.
"I thought it was awesome! It was really crowded and the facilities were great, and…it felt like we were coming together as a campus, as a school," said Marissa O'Connor, a sophomore soccer player who enjoyed the men's basketball game with her friends.
As the players' sneakers squeaked across the wax of the shiny new court, fans in commemorative "Game 01" t-shirts cheered loudly, blowing horns and whipping colorful balloons to fill the stands with motion. One student held up a huge cut out of men's basketball coach Ryan Odom.
Women's Basketball will host their first game at the Event Center this Thursday, facing Binghamton. In addition to basketball and volleyball games, the Event Center will host outside concerts and will allow UMBC to bring spring Commencement back to campus.
Members of every part of Retriever Nation showed up Saturday to cheer the team on, including alumni athletes like Guy Cottman '84, INDS, who played point guard on the men's team as a student.
"This is really nice," said Cottman above the roar of the crowds behind him. "We used to fill it, too. It's always nice when you have a crowd."
Juan Holcomb '82, American studies, a longtime member of the Alumni Association board, and a former guard for men's basketball, said he's pleased to see UMBC embracing its athletic side.
"It's good for the school, it shows growth, and sports is always a great way to bring people together, so this is an exciting time for UMBC," he said.  "I'm glad our president is embracing sports – academics first, of course, but sports are important, too."
Learn more about upcoming events at the Event Center here.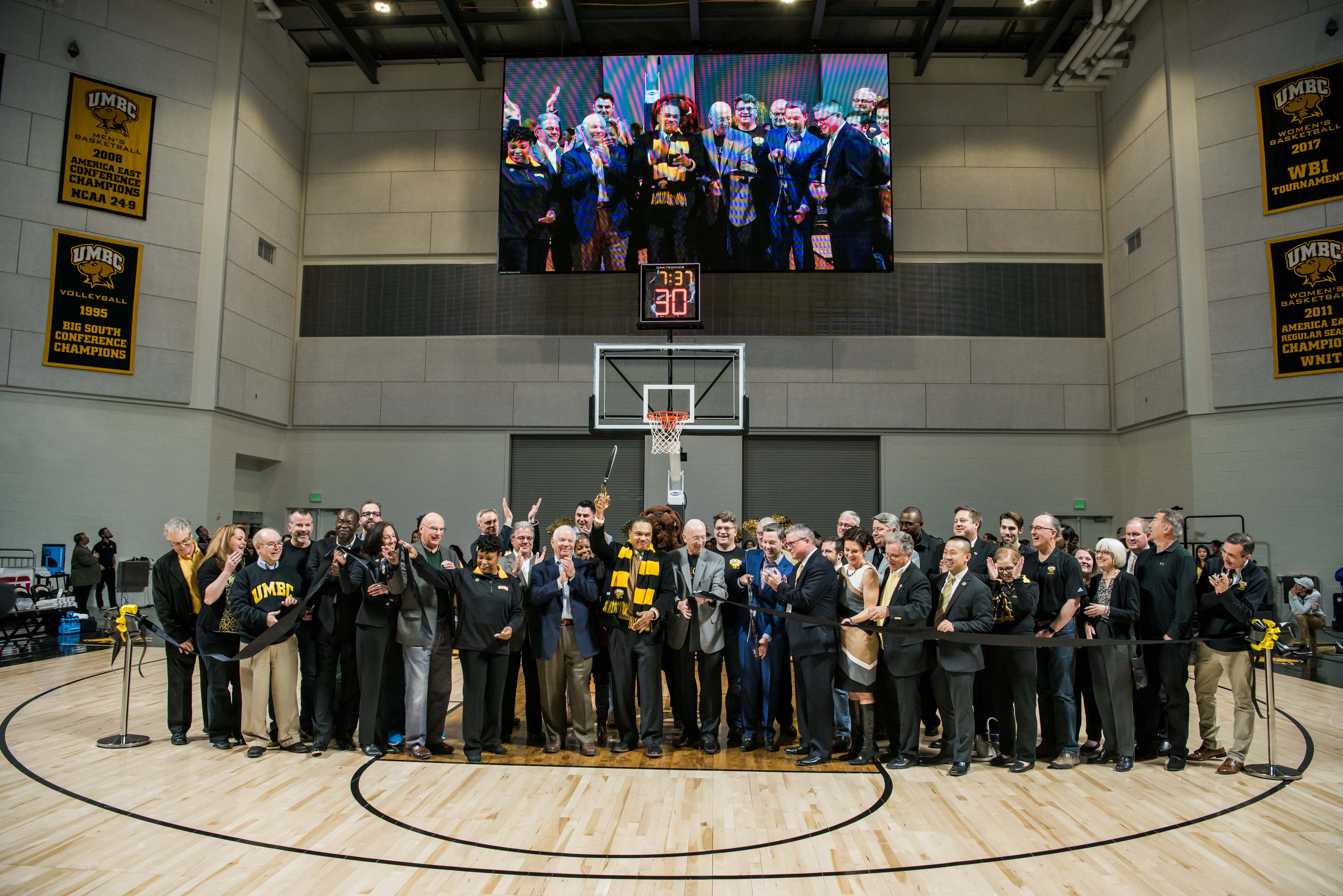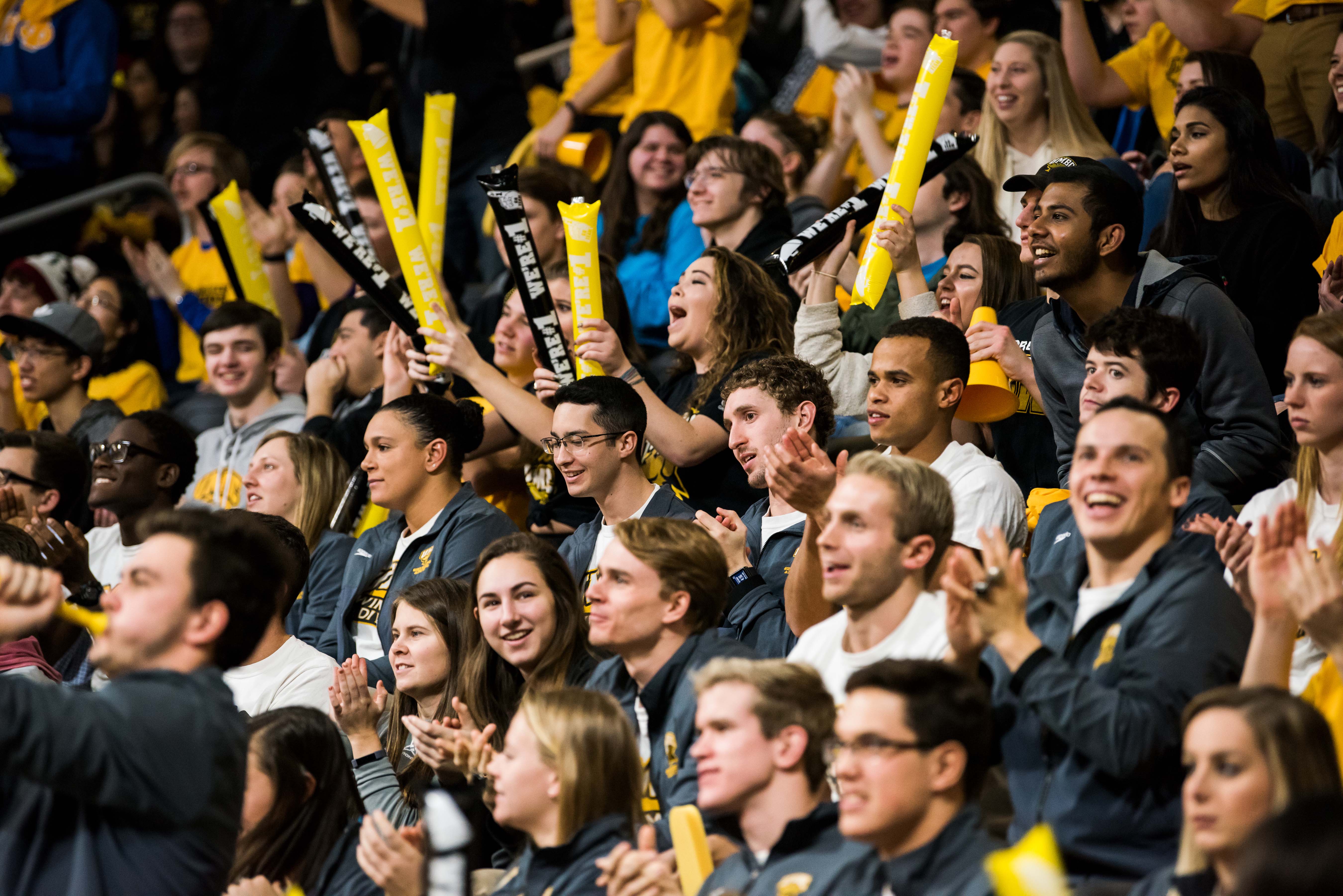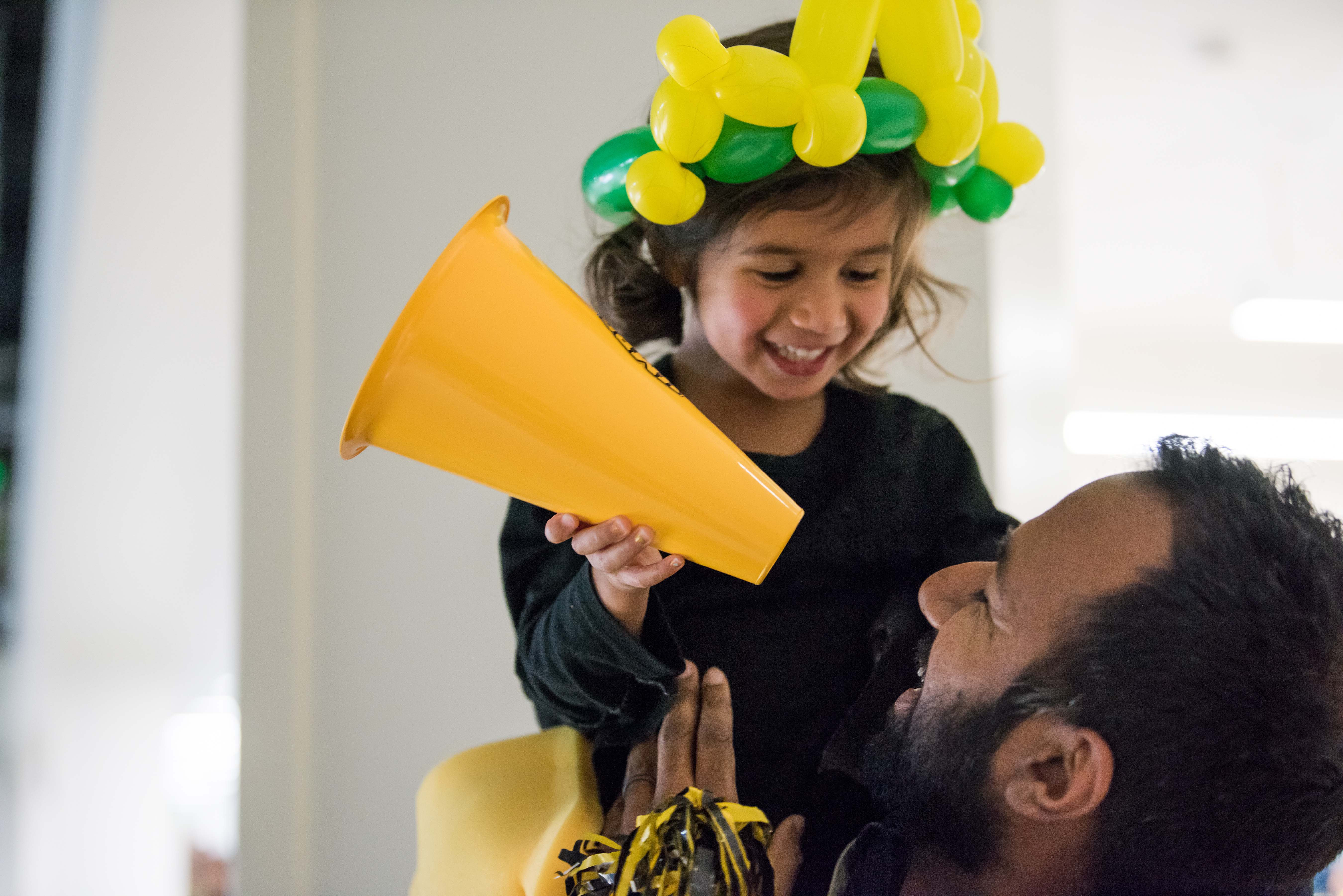 Photos by Marlayna Demond '11 for UMBC Magazine.
Tags: Event Center, Men's Basketball, Ryan Odom