With tonight's 74-54 win over the University of Virginia's (UVA) Cavaliers, UMBC has made basketball history as the first No. 16 seed team to best a No. 1 seed in an NCAA men's tournament. The victory sends the team into the second round of play versus Kansas State, on Sunday, March 18.
In the first half, the Retrievers stayed consistently within striking distance of the Cavaliers, pushing to a tie at halftime. They came back fresh, with an impressive run of confident three-pointers that took them all the way home.
"UMBC is the talk of the nation right now…what they're doing to UVA," noted a commentator with seven minutes left on the clock.
As the final buzzer rang in the news, the crowd went wild. #RetrieverNation fans took to social media to share their delight about this true Cinderella story.
"I love seeing them smile…they're good kids, I'm so proud of them," said head coach Ryan Odom, who said they'll "prepare for the next one, just like we did for this one."
Going into the game, star guard Jairus Lyles '17, sociology, M.A. '18, education, told a Virginia NBC affiliate: "We're definitely a confident group. We know we have to play a tough team, a very tough team especially defensively…we're still confident that we're going to go out there and have fun and try to win the game.
We'd like to send a huge Retriever congratulations to our UMBC men's basketball team for playing their hearts out this season, and for giving us all something wonderful to believe in.
To the entire #RetrieverNation community — thanks for being Retriever Believers! Your passion for UMBC shines through in so many ways. We've chronicled some of our favorite social media highlights from this historic run to the NCAAs here. Enjoy, and stay tuned for more about Round 2!

Game photos by Ian Feldmann, the Retriever Weekly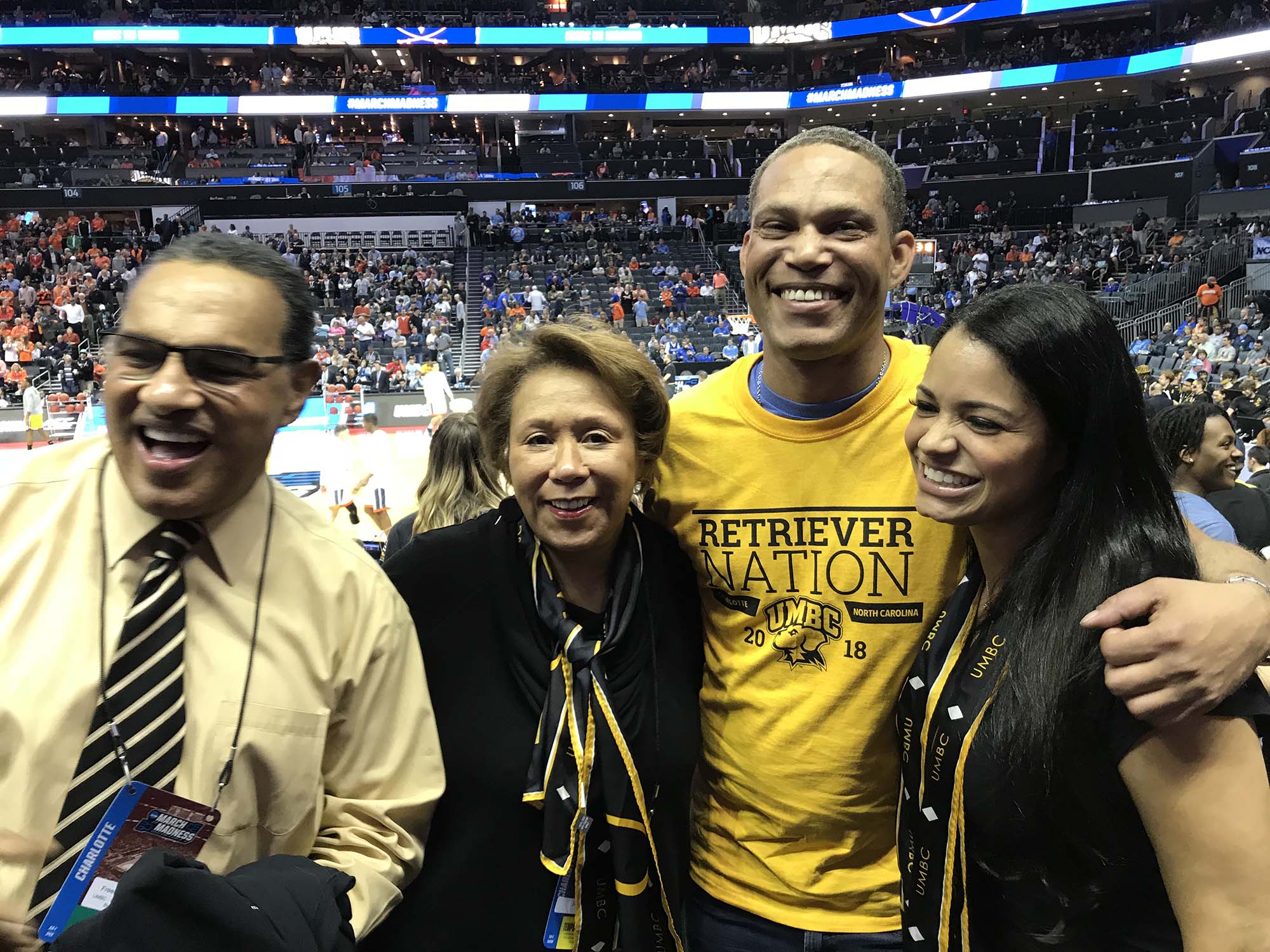 * * * * *
U Must Be Cinderella
University of Millions of Brackets Crushed
* * * * *
By now, the image of star guard Jairus Lyles's incredible game-winning three-pointer at the America East championships is etched upon many of our brains. But, here's one more for good measure. Swoosh!

* * * * *
A very UMBC welcome…
* * * * *
Why yes, yes they are!
"That team is fun to watch" @UMBC_MBB is dancing for the first time since 2008! #SelectionSunday #MarchMadness pic.twitter.com/dW2LLR972B

— NCAA March Madness (@marchmadness) March 11, 2018
* * * * *
Our alums are the best! Look at all that black and gold at the watching party in Charlotte!
* * * * *
"They're not only good, they're smart." – NCAA Commentator
* * * * *
Hitting the road to NC, our Retriever pride travels well!

* * * * *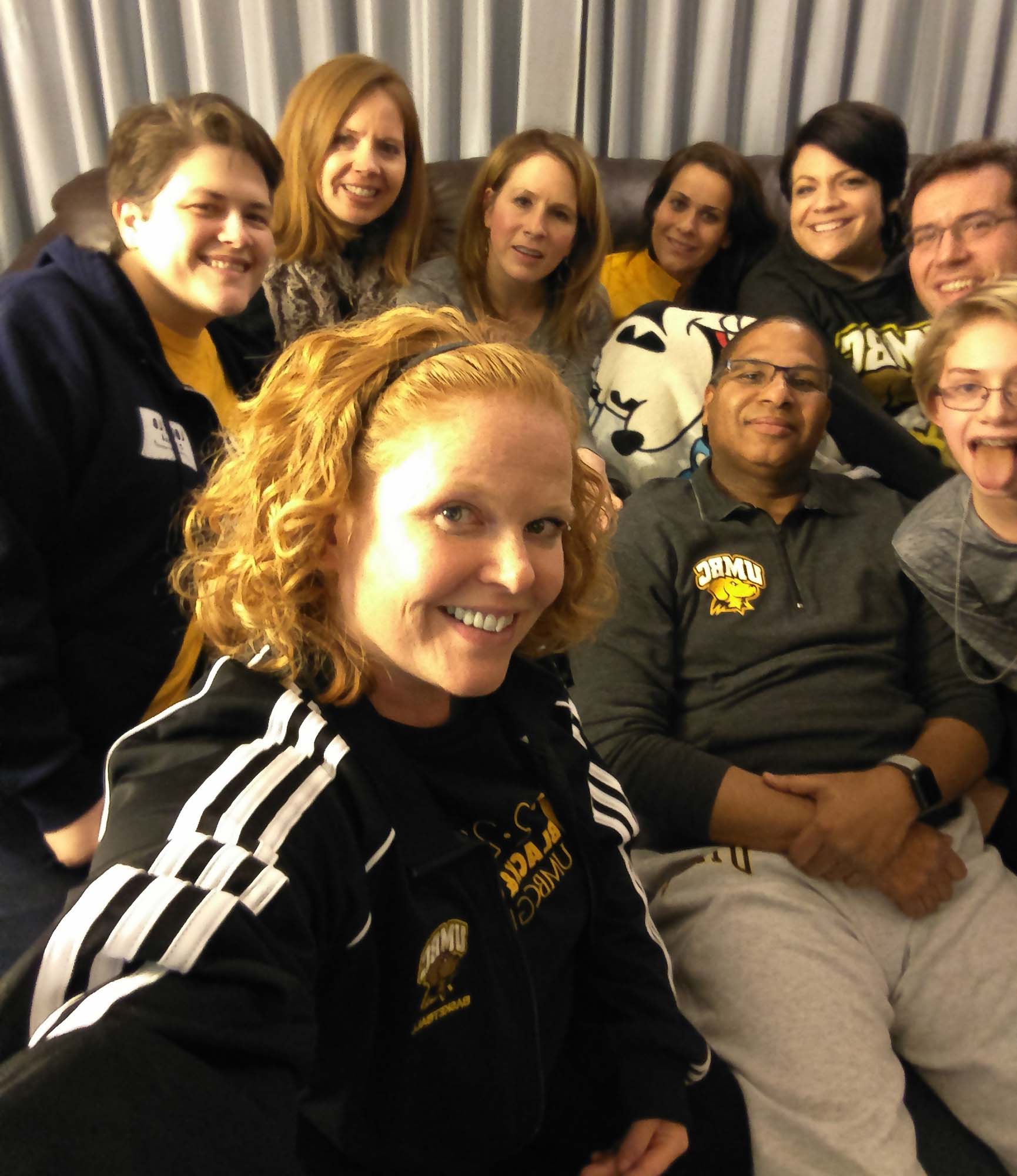 * * * * *
"UMBC is the talk of the nation right now…what they're doing to UVA." – NCAA Commentator
* * * * *
Men's Lacrosse gave us some ruff and rowdy encouragement before the UVA game. Thanks, guys!
* * * * *
Freeman knows his numbers…

* * * * *
U.S. Surgeon General and UMBC alumnus Jerome M. Adams '97, M4, biochemistry and molecular biology, knows what's up…
Congrats Jairus Lyles and @UMBC @UMBC_MBB for winning @AmericaEast tourney! I'm a proud alum who's been waiting a long time to see the Retrievers in the Big Dance!!! #brainsandballers #RetrieverNation @marchmadness https://t.co/rCyP4LKUoq

— U.S. Surgeon General (@Surgeon_General) March 11, 2018
* * * * *
Looks like guard K.J. Maura '18, sociology, has a serious cheering section.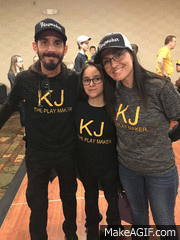 * * * * *
We got some love from Greg Gumbel of CBS!
* * * * *

What a season it's been! Remember the big opening of our new Event Center?

* * * * *

A member of the Down 'N Dirty Dawg Band, this senior takes his fandom very seriously.
* * * * *
All the dawgs have been coming out to support the team…

* * * *
Governor Larry Hogan put his money where his mouth is with this fantastic bracket…

* * * *
Congrats to the hometown team, headed to the tourney! 👌@UMBCAthletics https://t.co/HJmWUZE9z9

— Baltimore Ravens (@Ravens) March 10, 2018
Tags: Men's Basketball, retrievers