This year's Homecoming brought Retrievers of all ages back to their alma mater. In many ways, Homecoming represented the very best of what UMBC has to offer, from reunions with lifelong friends spanning all of the university's 52 years, to celebrations of the life of the mind, as well as plenty of fun on and off the field. Here are some highlights from this year's Homecoming, held October 4-14, 2018.
See the full collection of Homecoming 2018 photos here.
30th Anniversary of the Alumni Awards
To celebrate 30 years of alumni excellence, UMBC greeted a packed concert hall full of guests from our Retriever community. Read more about the Alumni Awards honorees and ceremony here.
Homecoming Carnival and Crab Feast
The weather may have cooled off, but Retriever Fever kept the campus warm all weekend, with carnival games, reunions, food, and more.
GRIT-X
Back by popular demand, GRIT-X featured some of UMBC's most intriguing faculty and alumni speaking on a variety of topics, from evocative art and film, to math and storytelling, to ways artificial intelligence and robotics are opening the doors of accessibility to people with disabilities.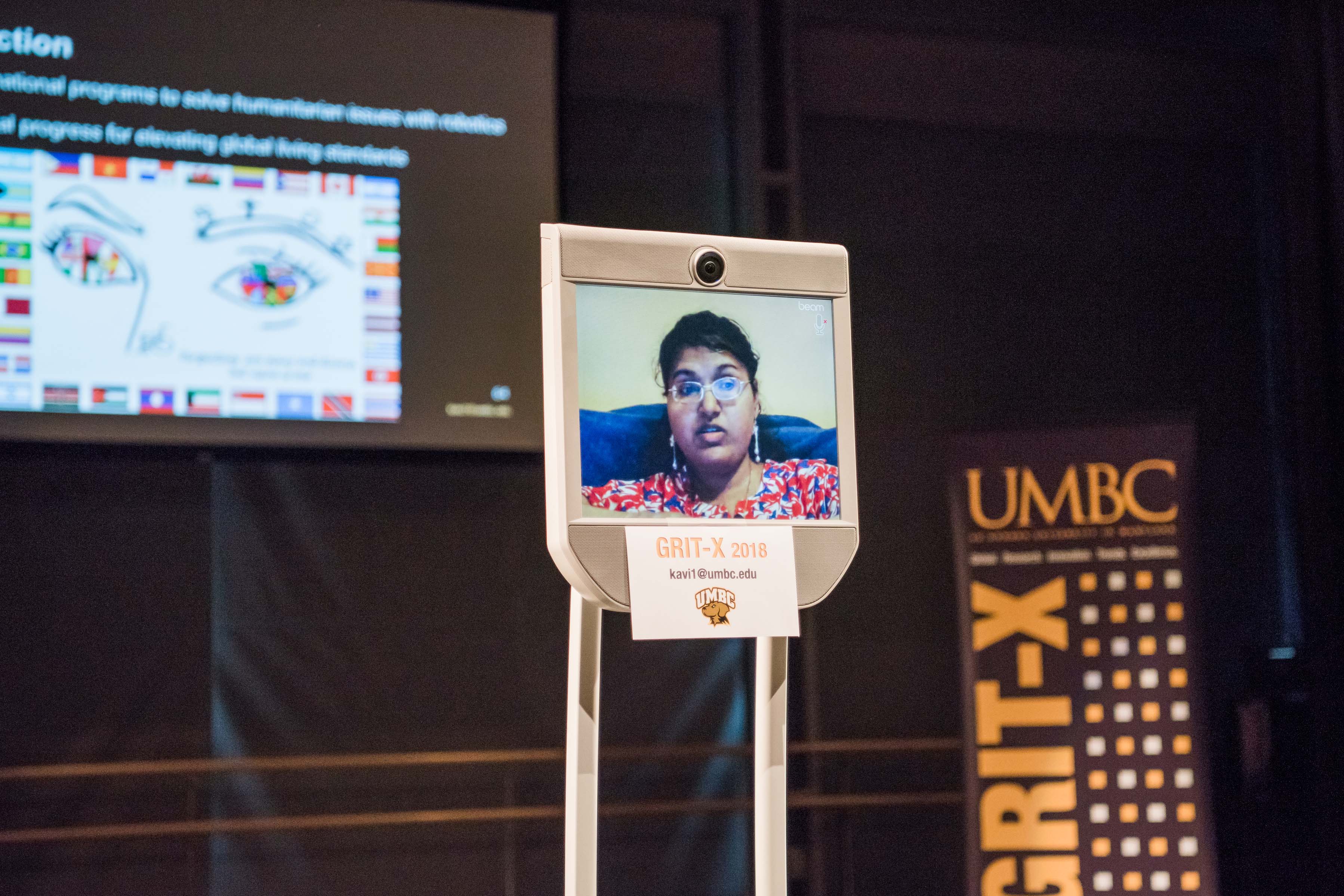 #RetrieverNation in the House
UMBC's most faithful fans broke out the black and gold for this year's Athletic Alumni Reunion and the men's soccer game versus Hartford (which the Dawgs won).