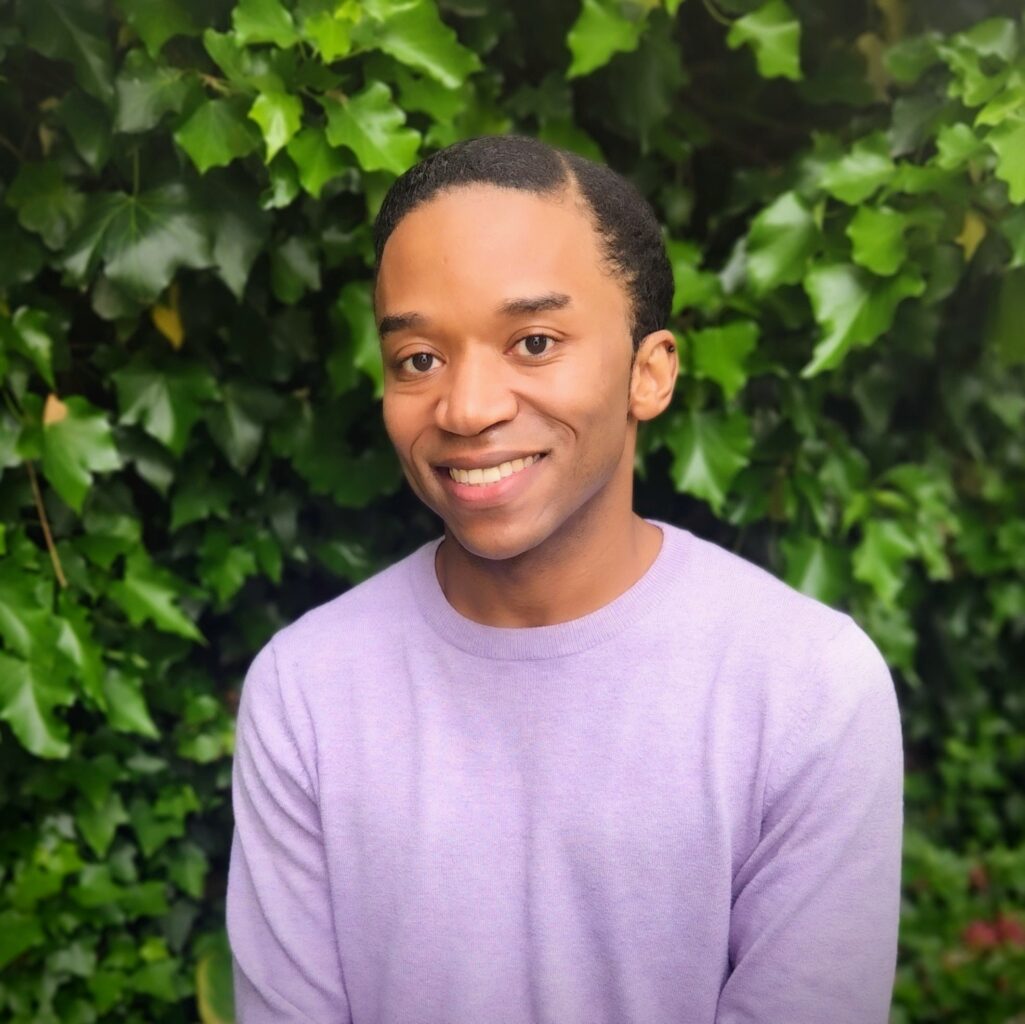 When James Dorsey arrived at UMBC in 2002 to major in music performance and composition, becoming an educator was not the original plan. But when opportunity knocked, Dorsey answered the call to teach.
In the intervening years, Dorsey's interactive, empowering methods of teaching music to kids have made him popular, and this fall he marks his 19th year of teaching music and performance to the elementary school students in the Prince George's County Public School system. And if that wasn't enough, Dorsey '05, music, is back at UMBC, sharing his pedagogical experience with a new generation of musicians and educators.
"I didn't have pedagogy as part of my undergrad experience when I started at UMBC. The music education department was just beginning, so there were things that I just missed," says Dorsey, who will receive UMBC's 2023 alumni award for the performing and visual arts this Thursday, October 26. "But it's great to enter education from a non-traditional pathway, because I really had to rely on my artistry, to help me connect with young learners and help them grow musically."
A detour-turned-career
Dorsey entered the resident teacher program with Prince George's County while still an undergrad at UMBC. After six years of apprentice teaching and taking summer classes, he was certified, launching an esteemed career that has made him a sought-after resource in musical education—and a key to that success has been in helping students tap into their creativity.
"Throughout my teaching career, as I have studied pedagogy and methods more carefully, I'm consistently working with people through the lens of 'How can I help them create and connect with the world around them?'" says Dorsey. "How can I help them understand that music is a way to respond to what's happening around them?"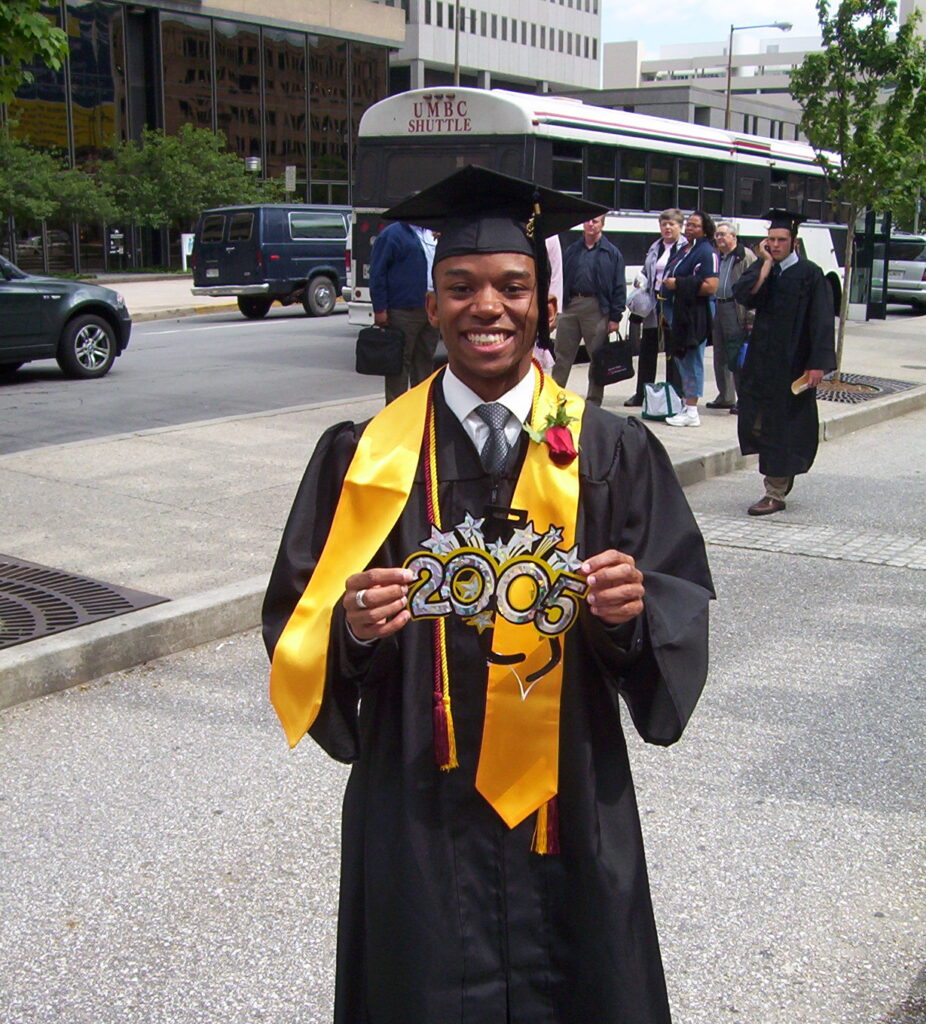 With this approach to musical pedagogy, Dorsey has expanded his reach beyond the elementary classroom. In addition to his ordinary course load in the Prince George's County school system, Dorsey also teaches music educators at Loyola—where he received his master's degree—and back at UMBC, where Brian Kaufman, director of the UMBC Wind Ensemble, invited to Dorsey to coach the ensemble in creating original music for their programs.
"It's really a full circle moment," Dorsey says. "I've gotten to reimagine what music education looks like in elementary and secondary settings, and now I'm working with teachers who want to help their students create. I get to be a facilitator to help other people through that program, and not only am I helping them pedagogically, I also feel like I'm growing as a person and as an artist."
"Making Music That Sounds Like Me"
Dorsey believes that a key to his success in teaching music to young people is allowing them room to fully express themselves. Every year, rather than selecting and rehearsing an existing musical play, Dorsey guides his students in writing and producing an original musical, a process which he finds to be both effective in teaching students how to be artists, and in honing his own craft.
"I don't think of creativity as something that belongs to only a select group of people. I think creativity is something that everyone deserves to do," Dorsey says. "And I'm included in that. Teaching has really taught me how to be a better artist."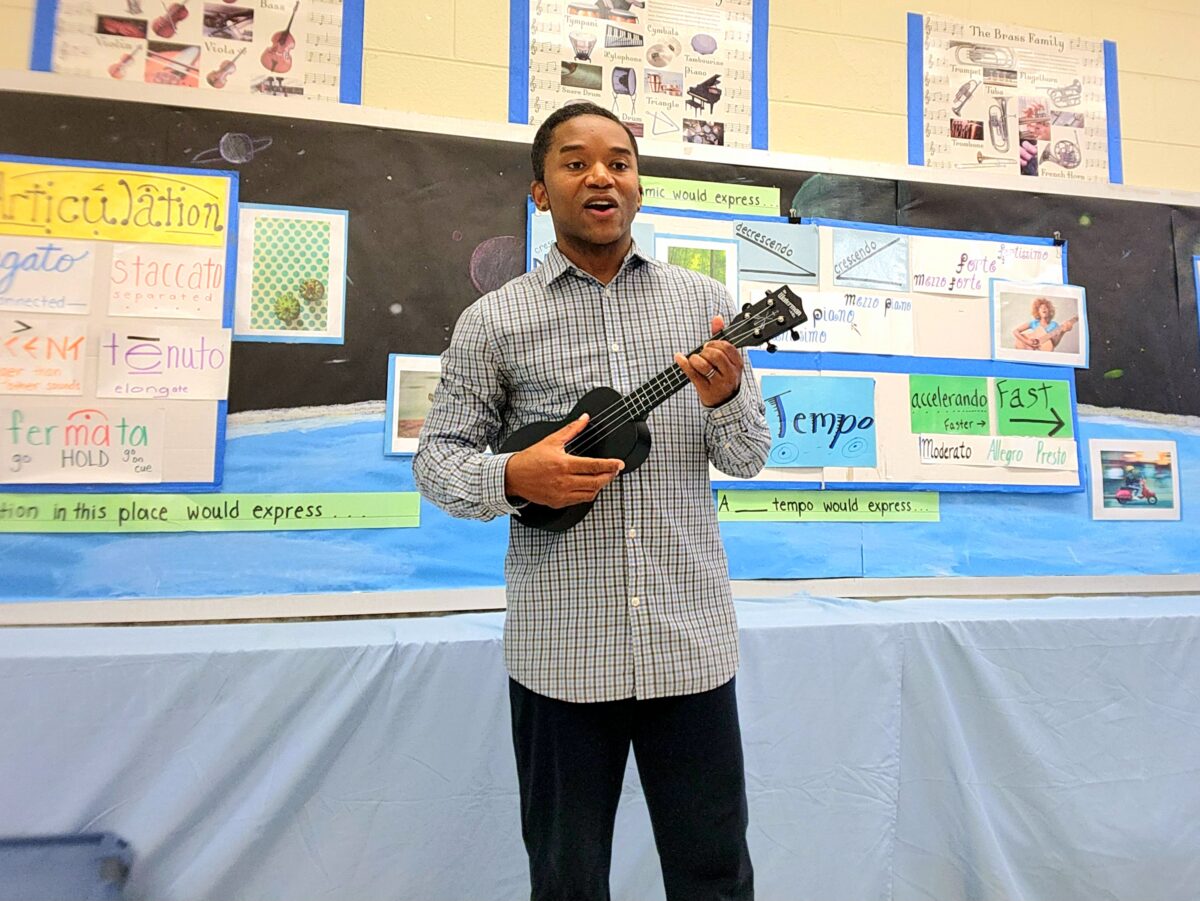 By putting the tools of creating a musical into the hands of his students, Dorsey has enjoyed watching them flourish, while exercising his compositional skills to create original electronic music with their direction.
"When people think of a musical, they have an idea of what that's supposed to sound like," he says. "But with the musicals we create, I really get the chance to make music that I enjoy and that students really relate to, organized around prevalent rhythms and the style and vocal delivery that goes with it. They can say, 'I got to make music that sounds like me.' Just by teaching, I have seen so much evidence that trusting the process and making decisions based on an idea is a comfortable pathway to going from idea, to creating, and then realizing, 'I can do that.'"
Dorsey's pedagogical successes caught the attention of the Maryland State Department of Education Fine Arts office, who tapped him to begin offering professional development classes for other teachers centered around the creative process. To this end, he currently serves as a roster artist for Maryland Centers for Creative Classrooms (MC3), supporting arts educators in developing skills and knowledge in providing quality arts-based instruction.
In this role, Dorsey facilitates sessions for instructors to think through their teaching strategies for helping people create, and along the way, they get the chance to create something. The result is powerful, says Dorsey. "They know from their own experience creating music what they need to do to help other people feel comfortable. We really need to give everyone a chance to express their ideas through what they create."
Tags: Alumni Awards, CAHSS, music education