Maryland House Speaker Pro Tem Delegate Adrienne Jones '76, psychology, toured the new Performing Arts & Humanities building this morning along with UMBC president Dr. Freeman Hrabowski and others.
"It is clear that our governor and other state officials understand how important this project is for our campus.  And the leadership of our alumna, Del. Jones, was pivotal in ensuring the building's completion," said Dr. Hrabowski.
The first phase of the building will open in Fall 2012; the second phase will open in 2015. Read more about the PAHB here.
(L-R): UMBC architect Joe Rexing, Patty Carper (Whiting Turner), Dr. Freeman Hrabowski, Del. Adrienne Jones '76, Michael "Mickey" Miller (University of Maryland, Baltimore), and Ron Brown (University of Maryland, Baltimore). Photo by Michelle Jordan '93.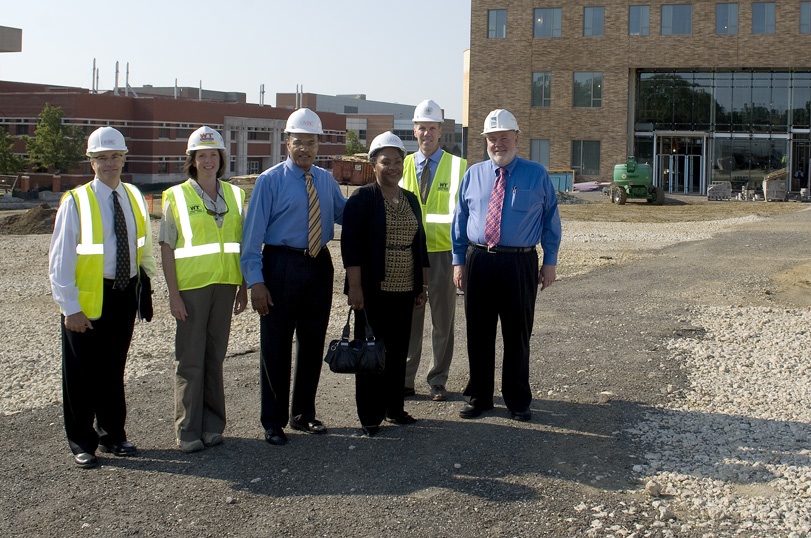 Read more alumni stories on Retriever Net.
Tags: Adrienne Jones, Baltimore, Education, Freeman Hrabowski, Performing arts, Ron Brown, Speaker (politics)