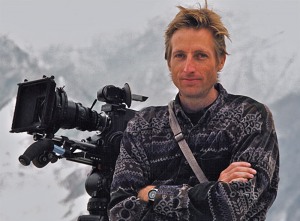 The Interdisciplinary Studies Program and Council of Majors present the 2012 Petrovich Lecture and Film Screening with director Richard Chisolm '82, interdisciplinary studies. Chisolm will discuss the interdisciplinary mission of his film company Recipe for Change Films and his latest film, Cafeteria Man.
The movie concentrates on Chef Tony Geraci's efforts as food director of the Baltimore City Public School system to educate school kids about nutrition, food preparation and locally sourced organic food, as well as his efforts to reform the food purchasing system.
The lecture, discussion and screening will take place on February 22 at 7 p.m. in the Skylight Room. There will be a small reception following the lecture.