For more than a decade, Rita Choula was the primary caregiver for her late mother who lived with frontotemporal degeneration (FTD), a lesser known form of early onset dementia that typically affects people under the age of 60.
"My mother started saying things like 'I don't feel like myself. I feel like I'm losing my mind.' She used to be someone that was really engaged and outgoing and she started to pull back a bit. She used to be very empathetic, very people-loving, and showed a lot of concern, and it reached a point where that empathy went straight out the window," recalls Choula '95, information systems management, M.A. '16, aging services.
The process of learning what was affecting her mother, who passed away in October 2020, was a long and challenging one for Choula and her family. That's why in her current role as the senior director of caregiving at the AARP Public Policy Institute, Choula advances equitable, culturally responsive policies and practices by elevating the unique nature of each caregiving experience.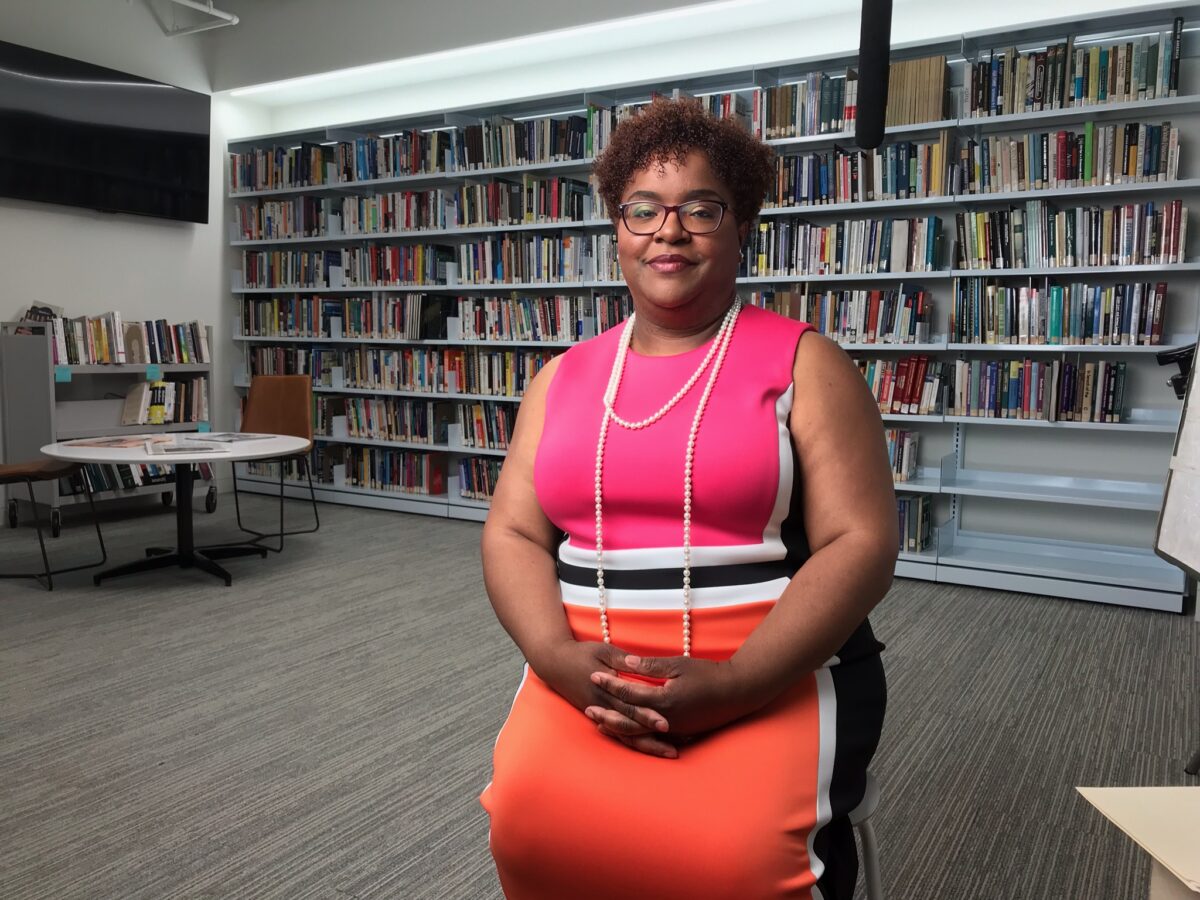 After four years of misdiagnoses and cycling through several neurologists and medical practitioners, Choula's mother, at age 60, was finally diagnosed with behavioral variant FTD, a subtype of early onset dementia that doesn't specifically impact memory, but instead causes personality changes, apathy, and a progressive decline in socially appropriate behavior, judgment, self-control, and empathy.
"It was a true battle to determine her diagnosis. The lack of an early diagnosis left me bitter because it took away a lot of opportunities for us to just be with her," says Choula. "So much of our journey was me figuring it out and having to educate professionals on it."
Developing as a leader in aging services
But how did she go from a frustrated family caregiver to a leader in the aging studies field?
Nearly 20 years after receiving her undergraduate degree, Choula returned to UMBC to continue her academic journey at the Erickson School of Aging while in the throes of caring for mother. Her caregiving experience encouraged her to learn more about how to more adequately and holistically care for aging adults and the caregivers that supported them, like herself. 
"The program was shaped in a way that allowed a working caregiver and mother to be able to pursue her dreams of getting a degree, while still helping me navigate a really difficult time in my life," says Choula.
Becoming a critical thinker
In the 1990s, UMBC was one of Choula's top university choices, stemming from the keynote speech delivered at her high school graduation by none other than UMBC's then-president, Freeman A. Hrabowski, III.
"Hearing this educated Black man speaking about the importance of education and quoting Langston Hughes' 'A Dream Deferred' made me say '[UMBC] is where I want to go."
"The program was shaped in a way that allowed a working caregiver and mother to be able to pursue her dreams of getting a degree, while still helping me navigate a really difficult time in my life."

Rita Choula '95, M.A. '16
Choula, who hails from Suitland, Maryland, was interested in information systems management because of UMBC's strong computer science programs. She found value in coupling her major with a minor in Africana Studies. Her educational experience helped her to "broaden how I saw myself as a Black woman in this world," Choula shares.
Choula cites professors emeritus Acklyn Lynch and the late Miriam Decosta-Willis as mentors who helped expose her to many Black scholars and thinkers across the African diaspora. 
"I was challenged across my courses to critically think about what we were learning, to ask those difficult questions, and to work together as a student body on many different issues to push forward change."
A personal touch
When Choula returned to earn her degree in the Erickson School, she says the professors imparted much more than academic knowledge—they also assisted her in her personal caregiving experience, especially when it came time to transitioning her mother into living at a nursing home facility. "I went to several of my professors and asked how I should navigate this. They picked up the phone to make calls to care facilities on my behalf—it impacted me tremendously and taught me the importance of seeing a student as a whole person."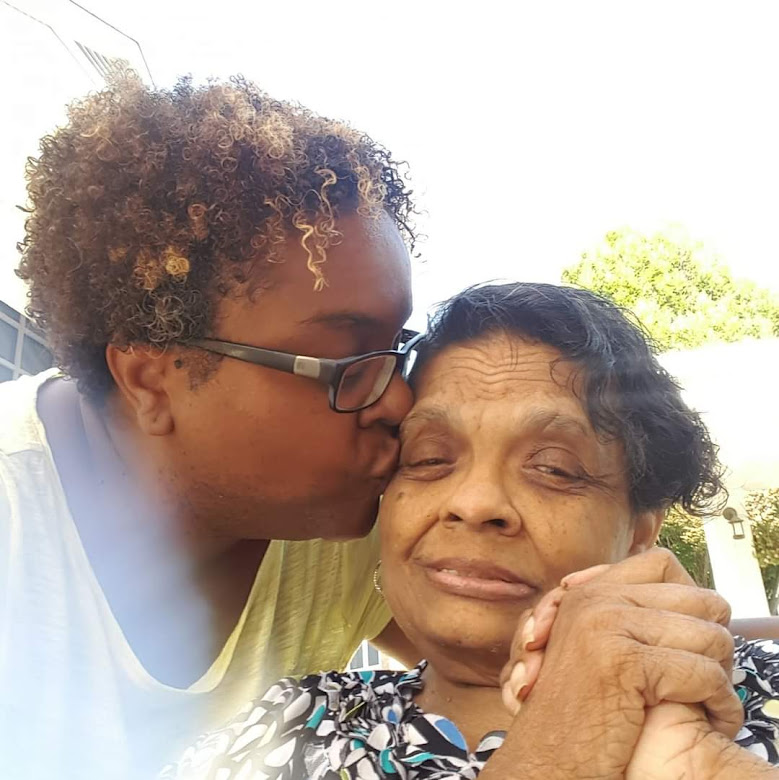 Choula's experience as a Retriever laid the foundation for the work that she does in support of family caregivers. She specifically remembers a class with Joseph DeMattos, president of the Health Facilities Association of Maryland— the state's largest and oldest long-term care association. Choula noted how DeMattos' guidance on leadership helped to inform her current career pursuits. "DeMattos taught me how to position myself as a leader, the different types of leadership styles, and what type of impact I want to have not just on my work but on the people who I'm leading," says Choula.
Choula applies all that she's learned at UMBC to bring together policy, research, and practice—the three critical areas of aging services. With her expertise, she works to bridge the three areas, centering on identifying and supporting the needs of diverse family caregivers across ethnicities, cultures, and generations.
"I learned so much about myself as a UMBC student. My experience taught me to take on issues from a place of critical thinking and ensure that we center the needs of people while working with them to affect change and impact."
Tags: COEIT, Erickson School, Information Systems, Spring 2023