We can all agree it was not supposed to be this way. Commencement—as President Freeman Hrabowski often reminds graduates during the ceremony—is a dignified occasion, deserving of the phrase "pomp and circumstance." It's also a day for jitters, lining up with your classmates in the hallways of the Event Center, and being mindful of your feet when crossing the stage. It's a day for loud, celebratory shouts and enough clapping to make your palms feel sore afterward. Commencement is a day for shaking hands with your mentors, for hugging your suitemates and best friends so hard your mortarboard cap falls off. In short, the culmination of your time at UMBC is a full-body experience, and our class of 2020 deserved to have that day.
With traditional end-of-studies rites of passage not possible this May, our 2020 graduates are finding ways to acknowledge what they've lost but also celebrate their hard-earned achievements. Until we're able to commemorate them in person, UMBC Magazine wanted to give a special shout out and send off to our 50th graduating class.
Visit umbc.edu/classof2020 and umbc.edu/together for more Class of 2020 celebratory content.
In This Together
I never planned to walk at graduation. 
Graduating college was just something everyone in my life expected me to do—why celebrate it in a three-hour ceremony? The diploma would be mailed either way.  
But as the second semester of my senior year got closer and closer, I started thinking about my "lasts" and I realized that I wanted to experience the culmination of four years' worth of blood, sweat, and grit, and I wanted to do it with my friends. 
We've all spent four years of our lives—some, even more—working towards our degrees, and it's difficult to think of the last moments we have missed.
We'll never get to experience our last day of classes, or our last club meetings, or our last late night chicken tenders. We'll never get to experience the butterflies in our stomachs as we wait for our names to be called so we can walk across the stage after a (last) week of finals, pretending that we can pick out our moms in the crowd.
While it hurts that we weren't able to have the same May graduation ceremony as the 49 classes before us, it helps to know that if we could make it through college, we can make it through this, too. And though the future's uncertain, one thing I know for sure is that we're all in this together, just as we have been for the last several years. 
We've conquered Chem 101, given our first 15-minute presentation, written countless essays, and survived distance learning. We've pulled all-nighters in the Retriever Learning Center to complete assignments due at 8 a.m. the next day, spent days running on coffee, and have ordered more Domino's pizza than we might care to admit.
We'll remember the "plagues" that struck campus, causing campus-wide losses of power and water; the tree that mysteriously appeared on Erikson Field during the 2017 fall semester finals week—appropriately dubbed the Finalmas tree—and the first time we got really and truly spooked by a campus squirrel eating Chick-fil-A. We'll remember the feeling of staying up late with friends, living exclusively on Admin sandwiches, and scrambling to find last-minute parking.
Personally, I'll also miss the baristas at Starbucks, who remembered my name and my order, the newsroom tucked away on the second floor of the University Center, and the ground floor of Fine Arts, where I could often be found pretending to dance for an upcoming Musical Theatre Club production.  
All of these memories have people attached to them, and they're perhaps the most important. We haven't done it alone, and while it was hard to have to give up our last, perhaps most formative, semester, it's easy to remember the people who were there by our sides, helping us through.  
Professors who have had our backs from the beginning and don't mind if we drop by their office hours unannounced. Staff who have taught us more than we seem to be able to get from a classroom. Advisors who have checked in on us outside of advising season to make sure we're okay. Friends who have been there since freshman orientation, and friends we were only just beginning to make this semester. 
Though we may not have been able to give everyone a proper goodbye, and we might now wish that we took a little extra time to relax, we will remember the moments with each other more than anything else. 
So I think we deserve it when I say:
Congratulations, Class of 2020.
We made it.
Julia Arbutus is the outgoing editor-in-chief of the campus newspaper, The Retriever, and a proud member of the Class of 2020. A double major in financial economics and English, her next step is a master's in journalism at the University of Maryland, College Park.
Nothing Left to Say, but 'Thanks'
We reached out to the graduating class to ask about warm memories and shout-outs to fellow Retrievers they'd like to share. From an ode to the campus squirrel population to words of gratitude to mentors; from virtual hugs of suitemates-turned-best friends to memories of closing curtain bows, what we heard was a genuine outpouring of love for our UMBC community.
As a biology major who spends a lot of time in labs, I've always joked that Stella-Blue—my sweet Labrador Retriever—is my "lab assistant" or my best "lab partner." For the UMBC Homecoming Puppy Parade, I brought Stella to campus dressed as a scientist, complete with an Einstein wig! I was delighted when Stella won the Puppy Parade Costume Contest. Finally, her role as a "lab assistant" was made official!  
One of my favorite memories is the last day of my first semester of teaching the cinematic/animation course Visual Concepts 4. It was my first time teaching a college-level course, and I felt a great sense of accomplishment in myself and in my students as we screened their impressive short films. 
Residential Life Facilities is a group that made my time at UMBC amazing. I was a maintenance assistant for three years. Every year, the group's dynamic changed with new MA's added, but yet every semester was always so memorable. Working with the MA's, I learned about how to fix various things in the residential buildings, but I also learned about each MA's different cultures and experiences at UMBC. My entire UMBC experience would be very different if I was not an MA. 
One person who has made my time at UMBC amazing is Professor Susan Blunck, part of the elementary education department. Dr. Blunck has been not just my professor for many years, but my friend, support system, mentor, and confidant. She's pushed me to my full capacity and I cannot wait to take everything she has taught me into my future elementary classroom this fall. You rock, Dr. Blunck!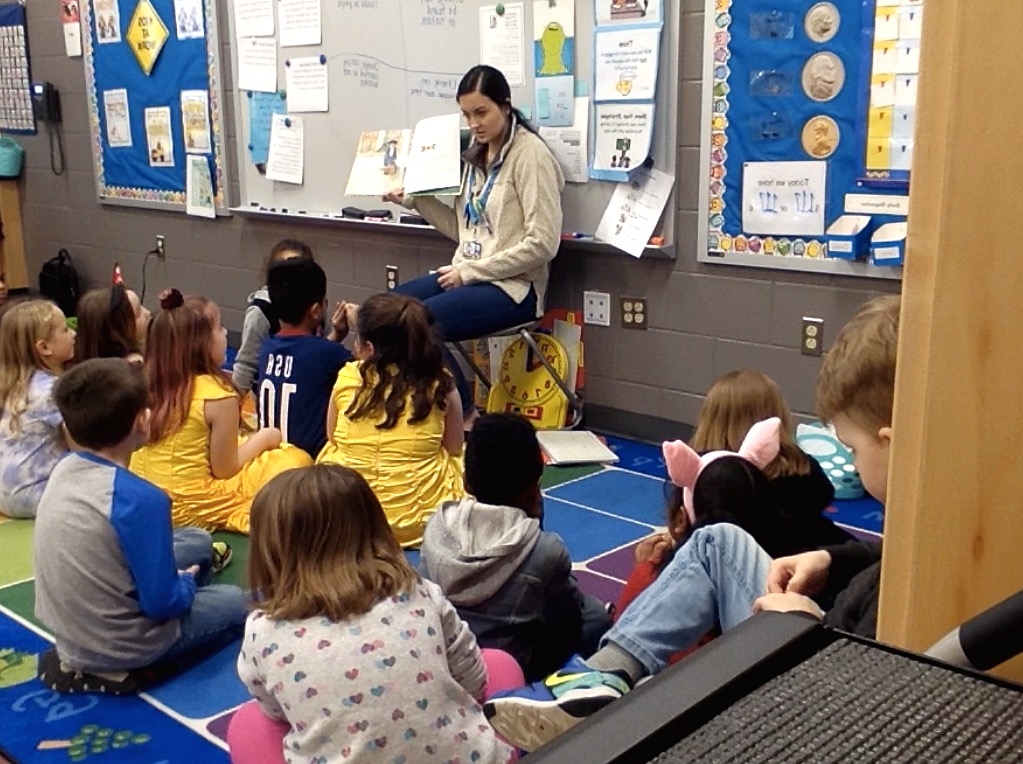 I remember the first day I walked into the Women's Center. I finally found a space where I felt that I belonged. This was so important to me because I felt as though I was the only non-traditional student and would not find a community where I felt I belonged. As a single parent, this gave me a safe place to concentrate on work, and if I needed anything such as extra food, supplies, or just to talk to someone, I had Jess and her wonderful staff. 
I came to UMBC because of Cyberdawgs. My first year on the team, we placed second at Mid-Atlantic CCDC and failed to qualify for nationals. Being a newcomer, I always believed it was my fault. The next year, I resolved to work harder. That was also the point when I was named team captain, something I also wasn't expecting. Then at Mid-Atlantic CCDC, we fell short again. As captain, I still felt that a large chunk of the blame could be placed on me. With a little shoving from my teammates Zack Orndorff, Seamus Burke, RJ Joyce, and Cyrus Bonyadi I realized it couldn't entirely be my fault. They eventually pushed me to run for president. Since then, we've won the Department of Energy's Cyberforce Competition, Maryland Cyber Challenge, SANS Netwars Tournament of Champions, and most recently Mid-Atlantic CCDC. I am constantly amazed at the brilliance of the people I'm surrounded by. I truly believe I'm working with the best in the field. 
Just one of my favorite memories at UMBC is my first day of work as a Graduate Assistant for Assessment in Residential Life. It was my first day interacting with the department and also my first department meeting where we had homemade ice cream made with dry ice as an "ice breaker." What makes that memory so special to me was the amount of warmth and level of inclusivity I felt from my supervisor, the department, and my fellow graduate assistants. I did not attend UMBC for my undergraduate years, so I was beyond touched by how welcomed I was made to feel. That feeling has absolutely continued throughout the last two years and I will be sad to leave upon graduating next month. 
Special thanks has to be given to my parents who always support and encourage me. I am eternally grateful. My fellow Humanities Scholars have helped to make my time at UMBC amazing. I've gained and learned so much from having classes with you, living with you, and just being with you. To each of the graduating Humanities Scholars (as well as those to come), I am so proud of you. You will amaze the world with your brilliance.
Retriever Rally
To encourage the class of 2020, UMBC alumni from the past five decades of graduating classes submitted notes to cheer them on as they launch to their next adventure. Here is a small selection.
The next few months will feel like being pushed off a cliff and being expected to fly. While it can feel scary, embrace and enjoy this time of growth—the world is just starting to open for you. 

—Mandy '09, psychology
Incredible opportunity will come from every circumstance, if you continue to apply your grit!

—Bennett Moe '88, visual and performing arts
Sharp, friendly graduates are always in high demand. Celebrate your accomplishment and keep moving forward fearlessly—you got this! 

—Kristen Avery '16, MLLI
Through your strength and creativity, confidence and humility, you will lift every voice and solve the hardest problems ever faced.

—Patrick Ellis '04, geography
You have worked so hard, and deserve to celebrate yourself and your huge accomplishment! You are enough and filled with good for yourself and the world.

—Fio Haire, '17, computer science and mathematics
Tune in!
Even without an in-person Commencement this May, you can still hear the Class of 2020's valedictorian speeches and more graduation celebration content online at umbc.edu/classof2020 and umbc.edu/together.
*****
Header image by Marlayna Demond '11. All other images submitted courtesy of the subjects.