April will bring warmer weather (fingers crossed!) and plenty of great alumni events and volunteer opportunities like these: 
Admissions Receptions (various dates)
Are you a proud Retriever Believer? There are a variety of ways alumni can volunteer to give back to the UMBC community. One unique opportunity is to attend one of our many spring Admissions Receptions. These events are offered through Alumni Relations and the Admissions Office.
Tuesday, April 1, 7 – 9 p.m., UMBC Reception for Academically Talented African-American Students
Tuesday, April 15, 7 – 9 p.m., UMBC Reception for Academically Talented Hispanic and Latino Students
Tuesday, April 22, 7 – 9 p.m., New Jersey Reception, The Olde Mill Inn, Basking Ridge, NJ
Wednesday, April 23, 7 – 9 p.m., New York Reception, Eisenhower Park, Long Island, NY
Thursday, April 24, 7 – 9 p.m., Pennsylvania Reception, The Mercer Museum, Doylestown, PA
Wednesday, April 30, 7 – 9 p.m., Transfer Student Alliance (TSA) Reception, Albin O. Kuhn Library, 7th floor, UMBC
Get more info and register to volunteer on our website.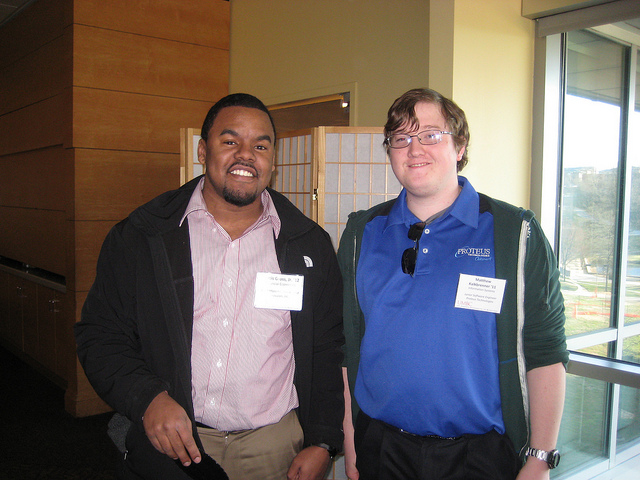 Career Week 2014
April 7 – April 10

Career Week offers an opportunity for students to explore professional options through presentations, workshops and mentoring with alumni and employers and offers alumni an opportunity to volunteer, hire, learn and build personal contacts. Don't miss a week of events including the annual spring career fair, and seminars such as dress for success, social media and personal branding, financial literacy, and interview skills. Click here to learn more and register.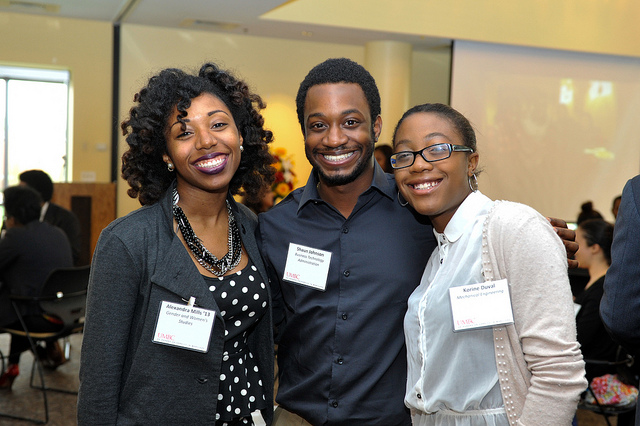 Black and Latino Senior Reception
Wednesday, April 23, 7 – 9 p.m.

Join the UMBC Chapter of Black and Latino Alumni for a dessert reception celebrating the achievements of the Class of 2014. This event presents a great opportunity to connect with some of our newest alumni. RSVP today.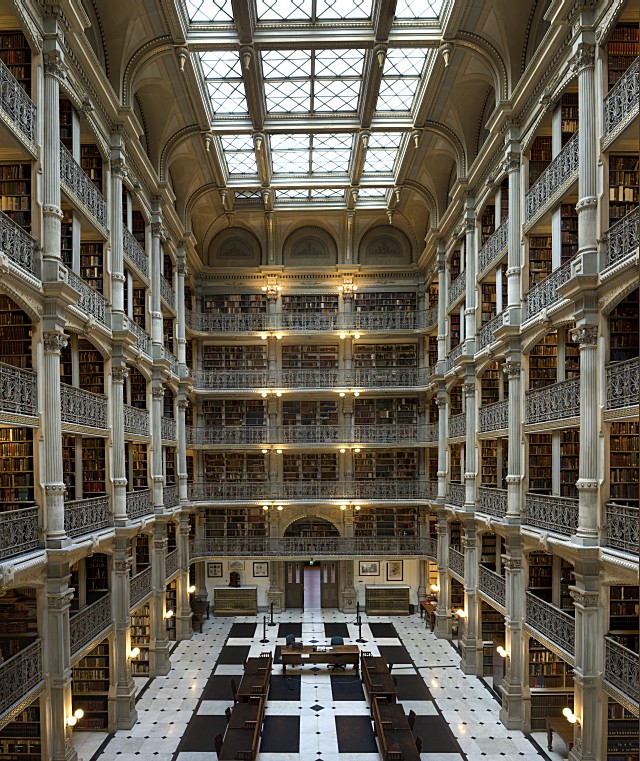 Wine Tasting & Silent Auction
Friday, April 25, 7 p.m
This is no average trip to the library. Get dressed to the nines and join fellow UMBC alumni and guests for an elegant party in the beautiful and historic George Peabody Library. Located in picturesque Mt. Vernon, the George Peabody Library will be a studied backdrop to an evening filled with jazz, excellent company, refined refreshments and fine wine. Your attendance and participation in the silent auction will benefit the Alumni Association Scholarship for current UMBC students. Psst… early-bird pricing ends today! Buy your tickets now.
Tags: admissions receptions, april events, black and latino senior reception, early bird pricing, fundraising, George Peabody Library, scholarships, silent auction, umbc, University of Maryland Baltimore County, volunteer opportunities, wine tasting