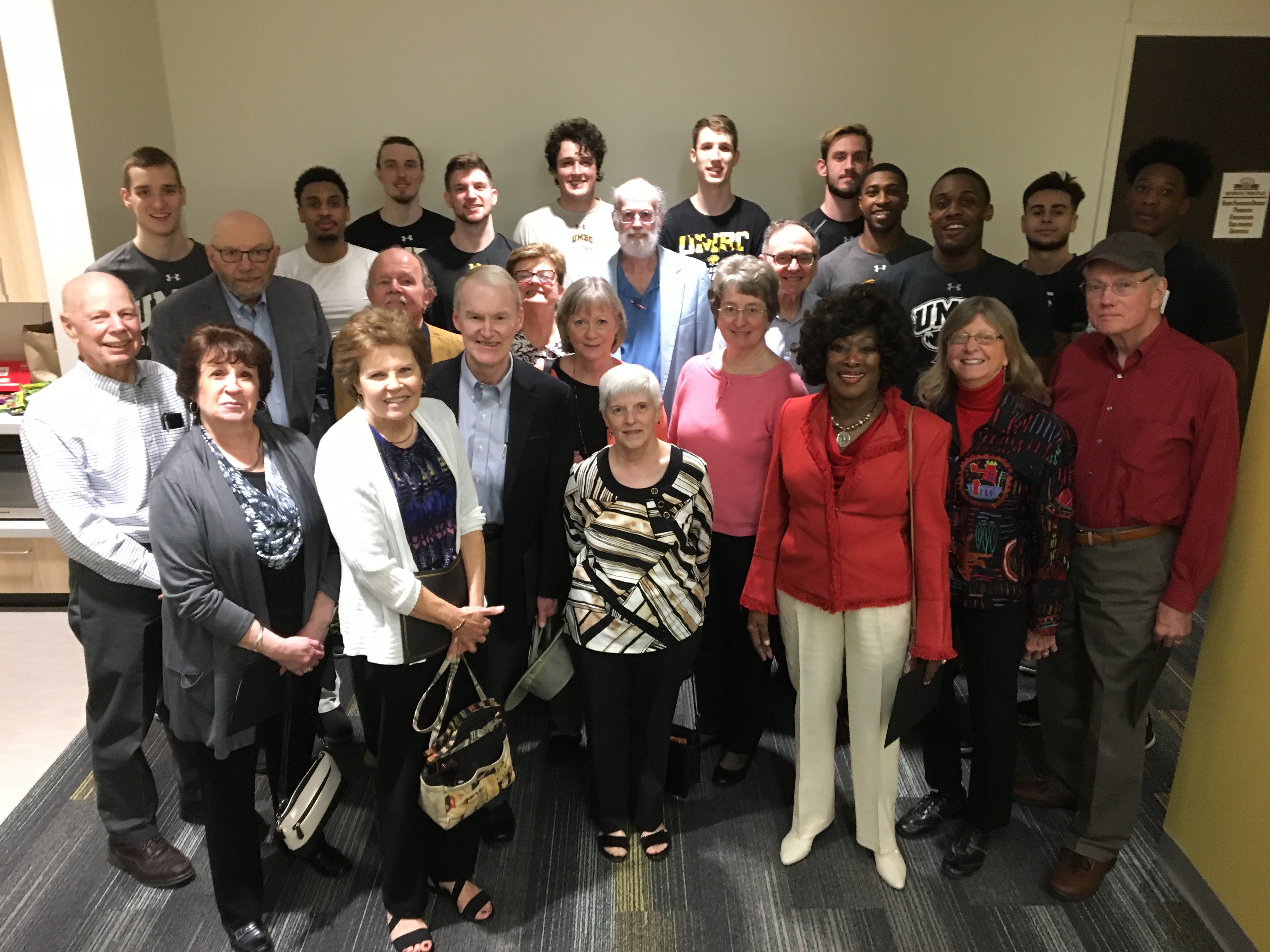 UMBC welcomed back dozens of retired faculty and staff this month as part of the launch of the new Wisdom Institute, an initiative aimed at encouraging ongoing engagement by some of the university's most dedicated contributors.
During the luncheon, members heard from U.S. Senator Barbara Mikulski; Naomi Mburu '18, chemical engineering, the first UMBC student to receive the Rhodes Scholarship; Tim Hall, director of athletics at UMBC; and Ryan Odom, head coach of the history-making UMBC men's basketball team. They also had a chance to tour UMBC's new Event Center — and even meet members of UMBC's history-making men's basketball team.
The Wisdom Institute was originally established by Craig Saper, professor of language, literacy and culture, and Leslie Morgan, professor of sociology, through a Hrabowski Innovation Fund grant, for emeritus faculty. The Institute has since come under the care of Diane Lee, former dean of undergraduate education, who organized this event and broadened membership to include all retired faculty and staff. Provost Philip Rous called her "the heart and soul of the Institute."
Read full coverage of the event at UMBC News.
Learn more about the Wisdom Institute here.
Photos by Marlayna Demond '11 for UMBC Magazine