An interdisciplinary team of UMBC professors has received $2.8 million from the National Science Foundation to create a new master's program focused on developing a more diverse environmental science workforce. The program, called the Interdisciplinary Consortium for Applied Research in Ecology and Evolution (ICARE), is funded by a highly competitive NSF Research Traineeship (NRT) grant.
Student projects through the program will focus on environmental issues faced by the Baltimore Harbor and the surrounding region. To ensure students are developing research projects with tangible impacts, they will collaborate with partners in all levels of government as well as non-profit and community organizations focused on the environment.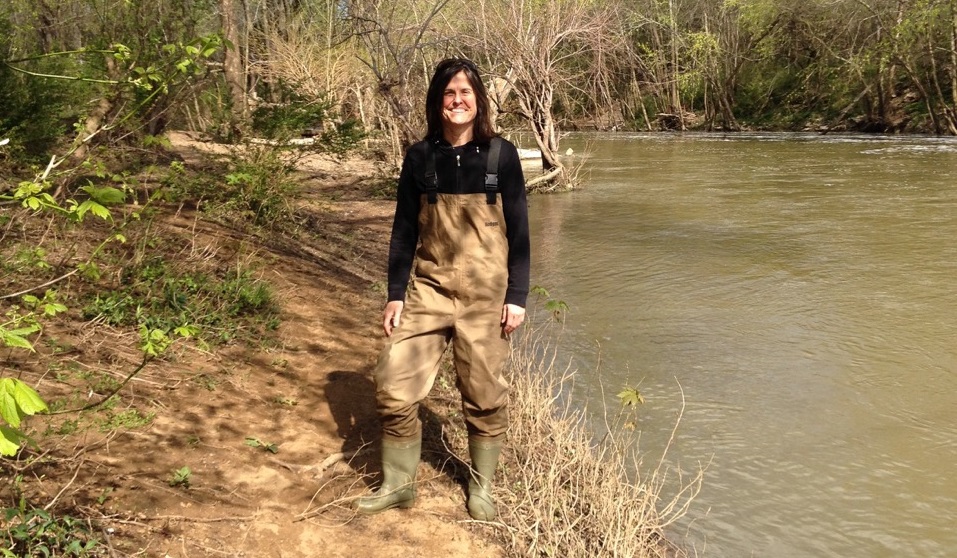 The ICARE NRT also creates new opportunities to build a more diverse environmental workforce. "The primary mission of UMBC is inclusive excellence, and our NRT applies that mission to the environmental sciences," says Tamra Mendelson, professor of biological sciences and the lead on the project. "Our main objectives are to bring a diversity of backgrounds to the environmental workforce and to improve the way that scientific research is applied to environmental problems."
Baltimore in focus
UMBC is known for its links to Baltimore City, and ICARE's deliberate focus on the Baltimore Harbor and its surroundings builds on that connection. "The students' thesis projects need to be tied directly to solving problems in the Baltimore Harbor, which is in the spirit of what UMBC does," says Chris Swan, professor of geography and environmental systems.
The challenges the region is facing reflect environmental challenges the country and planet are facing on a larger scale, from shifting weather patterns, to air pollution and heat island effects, to water quality concerns. 
"The health of the Baltimore Harbor is improving, and I am hopeful that the work of ICARE will bolster ongoing efforts to make the Baltimore Harbor a model for the whole country," says Lee Blaney, associate professor of chemical, biochemical, and environmental engineering. "It is my hope that the research focus on the Baltimore Harbor will set up ICARE and UMBC to make lasting, sustainable, and positive impacts in our city." 
For faculty who live in the city, the new program is personal. "As a UMBC employee who lives in Baltimore and works at the Institute of Marine and Environmental Technology in Baltimore's Inner Harbor, I am especially looking forward to the opportunity to train students who can impact the quality of the environment in Baltimore," shares Colleen Burge, assistant professor of marine biotechnology. "I'm extremely hopeful that this program will attract local students who will be trained to be the next generation of scientists in their communities."
"As part of developing the ICARE NRT proposal, we identified a number of stakeholders in and around Baltimore City that have a strong interest in better understanding and improving the community," adds Mercedes Burns, assistant professor of biological sciences, "and since I live in the city, I consider myself a beneficiary, too." 
Many of UMBC's students come from the region, so this program is also an opportunity for them to make a difference to a resource that is at the center of city life, both literally and figuratively. "Baltimore's harbor is really integral to the fabric of the city," says Kevin Omland, professor of biological sciences, "the same way that the Chesapeake Bay is embedded in the culture of the state of Maryland."
Direct career development
The unique structure of the program will create opportunities that students might not find in a more traditional master's program. "We provide a degree program that allows students to get real-world experience in environmental problems, by partnering with government agencies, nonprofits, industry, and community stakeholders," shares Mendelson. 
Students are required to have someone from outside UMBC—in fact, outside any academic institution—on their master's thesis committee. In that way, "The program is a catalyst for partnerships," Swan says.  
Maggie Holland, associate professor of geography and environmental systems, agrees. "We have been able to involve partner organizations working actively in the city from the very beginning of our planning for this program," she says. "It's thrilling to think that we can continue to deepen those collaborations and extend the network over the next several years.  Their involvement is part of what will help us to innovate and adapt graduate student training as we move forward."
The environment needs everyone
Creating a master's program that serves as a direct pathway to environmental careers, and funding students to participate (which is rare in master's programs), opens the door to a wider range of people who want to pursue this line of work, but who may not be in a position to commit to a five-plus year Ph.D. program or an unfunded master's degree.  
"I'm excited to help diversify environmental science through this program," shares Burns, "as I think the perspectives of people of color are desperately needed in this field."
"Big picture, the planet is being challenged in huge ways. So it's totally a situation of needing all hands on deck," Omland says. "We think this is a really good way to help broaden the kinds of people who are able to make contributions to basic research and applied action. Ultimately, some of these people might end up working for environmental non-profits, on the policy end, or in other capacities."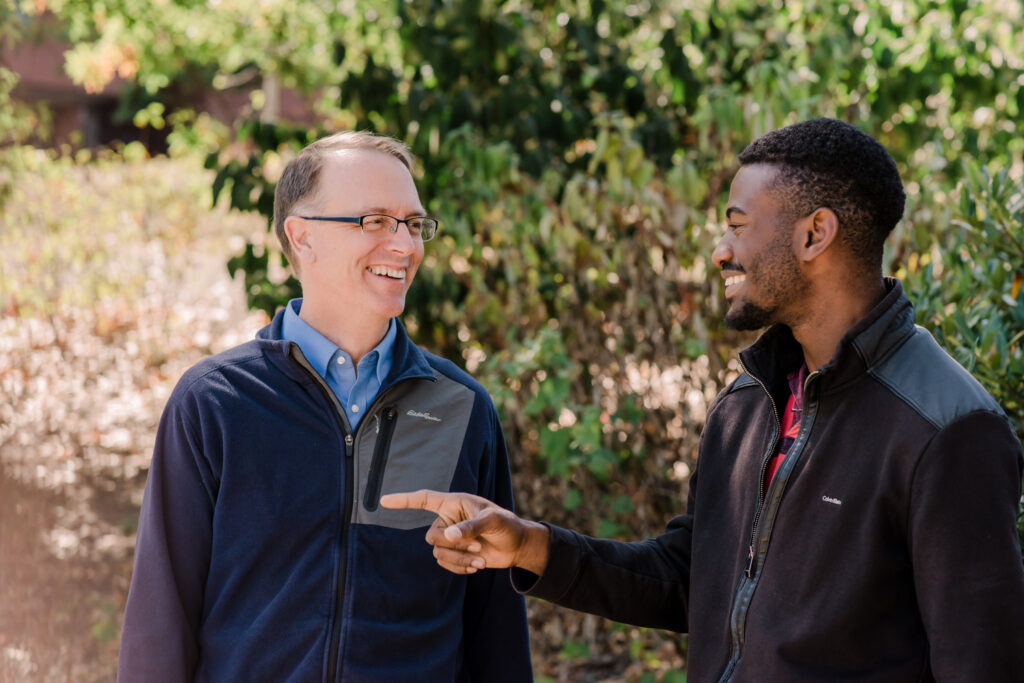 This program builds on successes UMBC has had in diversifying other fields. "UMBC has done a singularly outstanding job preparing underrepresented students for careers in the biomedical sciences," Mendelson says. "We're thrilled to apply these best practices to the environmental sciences and tackle some of the biggest problems facing our city, nation, and planet."
Now, everyone involved is excited to get to work designing new courses, cultivating partnerships, and, overall, making a difference in Baltimore and beyond. In short, "We're super jazzed about this," says Swan. "It's something we can be really proud of."
Banner image: Mercedes Burns (left), Maggie Holland (center), and Chris Swan are all part of the ICARE NRT project. All photos by Marlayna Demond '11 for UMBC unless otherwise noted.
Tags: Biology, CAHSS, CBEE, CNMS, COEIT, GES, GraduateSchool, MarineBiotech