Humanities faculty Elizabeth Patton, Mirjam Voerkelius, and Amy Froide have received prestigious research fellowships totaling over $135,000 to explore archives and reveal new findings about unique historical events in the United States, Soviet Union, and United Kingdom. Their research will help further book manuscripts that will share new perspectives on African American leisure travel during Jim Crow, Darwinism in the Soviet Union, and financial fraud in the early stock market involving women investors in 18th-century England.
As an art historian, Preminda Jacob, an associate professor and associate dean of the College of Arts, Humanities, and Social Sciences, compares scholarship in the humanities to detective work. "Humanities research requires painstaking, patient piecing together of clues to develop narratives that have the power to subvert, or challenge accepted knowledge about a historical period or contemporary phenomenon," says Jacob.
"The work is vastly time-consuming," she explains. "It might require proficiency in one or more foreign languages, and entail years spent on a research site. Furthermore, the 'evidence' housed in archives, related by informants, or gathered from research sites, is often incomplete or biased. It is the scholar's task to imaginatively reconstruct what was undocumented or left unsaid and to shine a light on the parts that were hidden, ignored, or missing."
Cutting-edge humanities research
Over the past five years alone, UMBC's cutting-edge humanities research has garnered funding from major sponsors that include the American Council of Learned Societies, the Carnegie Corporation of New York, the Institute of Advanced Study, the Institute of Citizens & Scholars (Mellon Foundation), Harvard's Loeb Classical Library Foundation, the National Endowment for the Humanities (NEH), and the Whiting Foundation.
UMBC's Dresher Center for the Humanities provides key support to faculty engaging in major scholarly and public projects. Rachel Brubaker, director of program administration at the Dresher Center, works with faculty one on one to identify and successfully apply for research funding.
"The Dresher Center directs faculty to funding sources that further important humanities research," says Patton, an associate professor of media and communication studies. "They get to know you and your interests and provide essential feedback—that has been an indispensable source of support and encouragement to me."
Segregated leisure
Patton's current research started with a picture found among her grandmother's family photos. In the stack was a picture of her uncle at the 1964 New York World's Fair. Patton was surprised because he lived in Philadelphia—a long way to travel at that time and a risky journey. This image defied the dangers, risks, and humiliation that were not limited to Southern states for African Americans traveling during Jim Crow.
Patton's mother shared details of their trip to the World's Fair, opening a door into a world where African American families and individuals enjoyed travel, counter to the media's portrayal of vacations and other leisure trips as experiences exclusively for white Americans.
She developed a new research project: "Representation as a Form of Resistance: Documenting African-American Spaces of Leisure during the Jim Crow Era." This research examines the history of Black leisure and tourism in the U.S. through the perspective of marketing and advertising to put into context lingering forms of racism that still affect Black tourism on platforms like Airbnb.
"This research focuses on how media—such as advertisements, guidebooks, newspapers, magazines, film, photographs, home videos, and social media—have been used to document and promote leisure practices as a form of covert resistance," says Patton. "It provides a counter-narrative to consumption-based and white-washed popular representations of tourism."
Archival research
Patton has already begun traveling to archives with funding from the NEH, joint funding from Duke University's John W. Hartman Center for Sales, Advertising & Marketing History and the John Hope Franklin Research Center for African American History and Culture, and UMBC's CAHSS Research Fund. In collaboration with an archivist at the National Museum of American History Archives Center, Patton has reviewed the museum's cold storage for photographic negatives from the 1920s and 1930s to view photographs of African Americans engaging in leisure activities and early advertising featuring African Americans. She has also reviewed Langston Hughes's travel memoirs during Jim Crow and his time with Zora Neale Hurston at Yale University's Beinecke Library.
The Smithsonian National Museum of African American History's Great Migration Home Movie Project and African American Home Movie Archive have presented Patton with an opportunity to look through an extensive collection of home movies as well, offering another kind of personal perspective. Patton has also explored papers on city planning and major events like the World's Fair, to understand how spaces were shaped by race and class and how leisure in New York became segregated, using the African American Studies collections at the Schomburg Center for Research in Black Culture and at the New York Public Library Rare Books Division, Manuscripts and Archives Division.
"I have found hundreds of examples of spaces where there is a history of people of color using those spaces, desegregating those spaces, or creating their own spaces for leisure and travel," says Patton. "These rich data sources will help me tell the invisible history of African American leisure through historical methods, discourse analysis, semiotics, and oral history."
The Soviet Union and Darwinism
Voerkelius's book project, "Evolution in Times of Revolution: Darwinism, Nature and Society," explores Soviet attitudes towards nature through the conflicted history of Darwinism in the Soviet Union. Voerkelius, assistant professor of history, explores this history through the lens of the State Darwin Museum in Russia.
Established in 1907, the museum has survived revolutions, political upheavals, world wars, polarizing schools of thought about Darwinism, and now a pandemic. Through it all, the museum has been a pillar of research, dissemination of science, and education pivotal to the Soviet Union's theories, beliefs, discourse, and actions around evolution.
"The Darwin Museum offers a comprehensive case study on attitudes towards the natural world in the Soviet Union and the underlying vision of the place of humankind within nature," says Voerkelius.
This project builds on research completed in Russia at the State Archive of the Russian Federation, the archive of the State Darwin Museum, the Central Archive of the City of Moscow, and the Russian State Archive of the Economy, as well as the Jena University Archives in Germany.
Voerkelius was scheduled to return to Russia to further her archival research and complete her book. Due to the current war between Ukraine and Russia, Voerkelius cannot access these archives. To further her work, Voerkelius has received a $55,000 Kluge Fellowship from the John W. Kluge Center at the Library of Congress. As one of twelve fellows from around the world, she will have direct access to the Library's extensive collection on the Soviet Union
"Working with the Library of Congress's Russian Collection will allow me to consult published primary sources, which is essential for the completion of my manuscript," says Voerkelius. With the help of these sources, she will place the Moscow State Darwin Museum's research and narrative about Darwinism in a broader context.
"I hope to contribute to scholarly debate on the Soviet Union's approach to science, evolutionary theory, and its broader impact on the environment," she says.
Following the money
The idea for Froide's new research project came from an unexpected find during eight years of research for her third book, Silent Partners: Women as Public Investors during Britain's Financial Revolution, 1690-1750 (Oxford University Press, 2016).
Silent Partners focused on the role of women investors in England's financial revolution and how women played a critical role in Britain's rise to economic, military, and colonial dominance in the 18th century. Within the newspapers, government documents, and bookkeeping records she examined, Froide, professor and chair of history, found another story: a rare account of a stock market crash in 1732, wrought with fraud, embezzlement, forgery, and thievery.
Her new project, "The Charitable Corporation: A Cautionary Tale of Financial Fraud in Eighteenth-Century Britain," will be a research-based narrative aimed at a wide audience about a group of investors, largely women, who invested in the microlending Charitable Corporation and the events around its collapse.
In her visit to England's National Archives and Parliamentary Archives, Froide found lists of the Charitable Corporation shareholders petitioning the House of Lords and the House of Commons for a bailout. Some of the first petitioners were women, indicating they were active participants in seeking retribution politically and socially.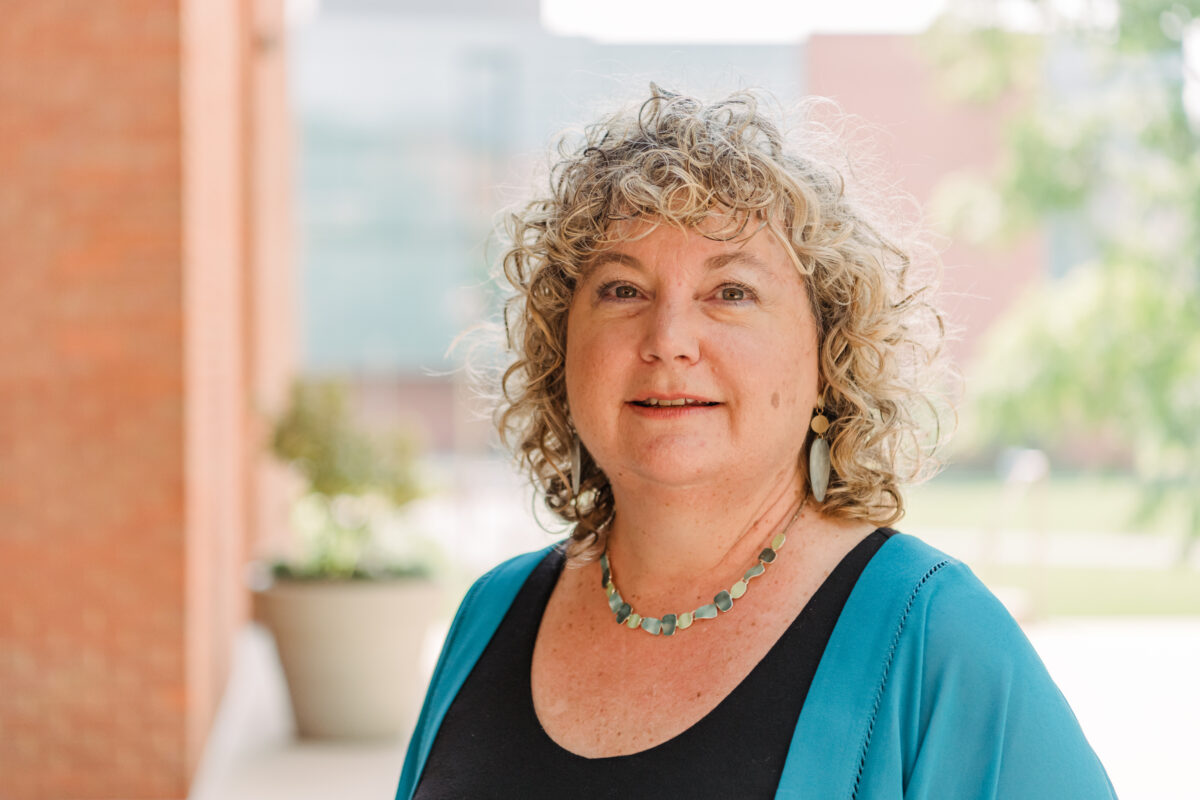 "This bailout doesn't look much different from what we see in the 20th and 21st centuries," says Froide. "Investors felt capitalism had not worked and wanted the government to step in. The various records from the parliamentary investigation found that the directors were committing fraud and because corporations and individual stockholders were equally liable at the time they both had to pay."
"This story is interesting economically and will provide a lot of historical background for economic historians and economists," she notes. "Much of what we think is so modern was actually happening three centuries ago in the early days of the stock market."
Secrets without borders
Froide's search through the Royal Archives led to a surprising discovery. She found evidence of a long-held suspicion by historians that the Charitable Corporation was funneling money to the Jacobites, a religious and political group that wanted to restore King James III to the British throne after the Glorious Revolution of 1688-89 toppled the Roman Catholic Stuarts.
"I began searching through the Stuart Papers in the British Library, which holds the personal and official correspondence of British monarchs," says Froide. "I uncovered proof that the Jacobite 'Pretender,' James III, knew of the company and that he made contacts with officers of the Charitable Corporation who seem to have promised monetary support to fund his return to the throne and other acts of rebellion."
Now, the story has led her to the largest repository of British documents outside of England—the Huntington Library in San Marino, California—as a research fellow. The Huntington Library Fellowship program is one of the largest and most distinguished fellowship programs for the support of humanities scholarship in the United States. Every year approximately 200 fellows from all over the world conduct advanced humanities research using The Huntington's collections.
As a Huntington Library Fletcher Jones Foundation Fellow, Froide has received $50,000 to support a year at the Huntington Library archives to research and analyze documents and begin writing her book about the Charitable Corporation. The Huntington Library documents will allow Froide to reconstruct contemporary views of the financial scandal. She hopes the papers will lend further insights into the politicians, revolutionaries, investors, royalty, smugglers, and everyday people whose lives, willingly or not, were a part of creating and dismantling the business.
"My challenge is to write a story that shows you the political and economic context of the late 18th century in a way that is appealing to everyone. You can only do that if you have really good stories," says Froide. "This is very labor-intensive work. There isn't a specific file with all the answers in one language or in one country. But if you are a library or archive rat like me, you pursue all the threads to that great story."
Tags: CAHSS, cahssresearch, DresherCenter, History, International Stories, majoraward, MCS, rca-2, Research