One student's story could appear to inspired onlookers as a meteoric rise: excelling from private school to lauded scholarship programs and landing an ivy school opportunity post-graduation. But Anna Gifty Opoku-Agyeman M26 '19, mathematics, is clear that her success is firmly grounded in a support network formed early on—and hard fought for—when circumstances seemed to isolate her from the community she knew was necessary in order for her to thrive.
In kindergarten, her principal, Anna Puma, took special notice of her skills and ability and funded a scholarship that helped Opoku-Agyeman's family keep her in a small private elementary school. The additional support helped her prepare and be accepted to a private school in the area for middle through high school, which would later give Opoku-Agyeman access to unique academic opportunities that would not otherwise have been available. She flourished during her years in her small, supportive school and was excited about college.
However, before Opoku-Agyeman would ultimately create the first conference for Black women in economics, graduate from UMBC surrounded by peers and mentors, and join The Research Scholar Initiative (RSI) program at Harvard University, she would have to learn to keep creating support networks along the way.
"My success is not mine, it is the work of many who saw my potential before I saw it in myself," she says.
Creating a supportive network
At the first institution Opoku-Agyeman attended—a large campus near Washington, D.C.—she found it difficult to navigate the size and make relationships. Fear, anxiety, and loneliness quickly engulfed her. Attending her classes became difficult. Thinking about her future was overwhelming. Opoku-Agyeman's elementary school principal, with whom she retained a close relationship, was one of many who helped her see through the clouds. Her family, faith community, and various mentors all listened to the obstacles Opoku-Agyeman was facing, gave her advice, and cheered her on as she figured out her path.
Opoku-Agyeman ultimately transferred to UMBC for its diversity, community, and academic support. Within her first year on campus, she began building critical connections with staff and students. She gained the support of Simon Stacey, director of UMBC Honors College, who referred her to Jacqueline King, assistant director of the MARC U*STAR Program and Meyerhoff team member.
"I've witnessed Anna's metamorphosis from a student who was unsure of her academic capabilities to a young woman who is positioning herself to impact the economic and public policy field," King says. "Her superpower is her ability to foster connections and collaborations to make a difference."
With newfound supports in place, Opoku-Agyeman quickly transitioned from feeling lonely and lost to being part of both program communities. She tapped into the drive she had in high school, created strong friendships, and built a professional network.
As she embarks on her graduate studies, Opoku-Agyeman is now aware of how important it is to embrace and learn from the fear, anxiety, and confusion that sometimes occurs with new experiences. "Don't let the temporary absence of community deter you from pursuing your goals'" says Opoku-Agyeman. "Being alone helped me to build coping skills, value my family and friends, and develop humility in my achievements."
A family foundation
In pursuing her goals, Opoku-Agyeman conducted research on the impact of malaria on educational achievement in Ghana, pioneered the first Sadie T.M. Alexander Conference for Economics and Related Fields, and tutored middle and high school students in math throughout Howard County. Opoku-Agyeman shines her way through life with a steadfast dedication for creating opportunities for others. To balance the demands of her many pursuits, she fosters strong relationships, a method modeled by her father, she says.
"I encouraged Anna to study hard from kindergarten through college," says Ernest Opoku- Agyeman, a registered nurse who holds his Ph.D. in epidemiology. "I wanted her to equip herself for the future and vowed to support her with anything she needed to excel in college and finish debt-free. It has been a pleasure being partners in her education and seeing her present her work widely."
Reciprocating kindness
As a Meyerhoff and MARC*U*Star Scholar and Honors College student, Opoku-Agyeman was able to depend on a network of faculty and staff to help navigate academic decisions and responsibilities. Her friends, Olanike Awotunde M26 '18, biochemistry and molecular biology, Naomi Mburu M26 '18, chemical engineering, and Brandon Enriquez M25 '17, economics and mathematics, listened to her concerns, celebrations and, at times, served as her role models. Most importantly, her peers have provided a supportive community sharing joy, adventures, and prayer.
After Opoku-Agyeman transferred to UMBC, Awotunde was able to repay a kindness her friend had shown her in high school. "Anna approached me on my first day bubbling with excitement. She immediately introduced me to her friends making me feel welcome," Awotunde remembers. Awontude introduced the new Retriever to Mburu and her welcoming community. "I was impressed by her ability to lead. She voiced her opinions even when they were not popular amongst our peers in a high school with little diversity," says Awotunde.
Throughout college, the two balanced the pressures of rigorous academic and professional paths by having fun. "We prayed together, brainstormed career ideas, and unwound by eating out, shopping, attending on-campus events, and going to the movies," says Awotunde. A friendship they fostered even after Awotunde graduated and transitioned into a post-baccalaureate fellowship at the National Eye Institute, a part of the National Institute of Health, in preparation for a career as a physician-scientist.
Faith in friendship
Opoku-Agyeman's strong faith is also something she shares with Mburu. "I am incredibly proud of her achievements and inspired by her discipline to stay humble and point to God throughout all of her success," says Mburu. Their bond has grown stronger over the last year. Mburu has enjoyed cheering for Opoku-Agyeman as she inaugurated the Sadie T.M. Alexander conference for Black women in economics. "It has been beautiful to see Anna focus her energy on creating spaces for Black women and empowering other women of color to pursue and thrive in economics," shares Mburu.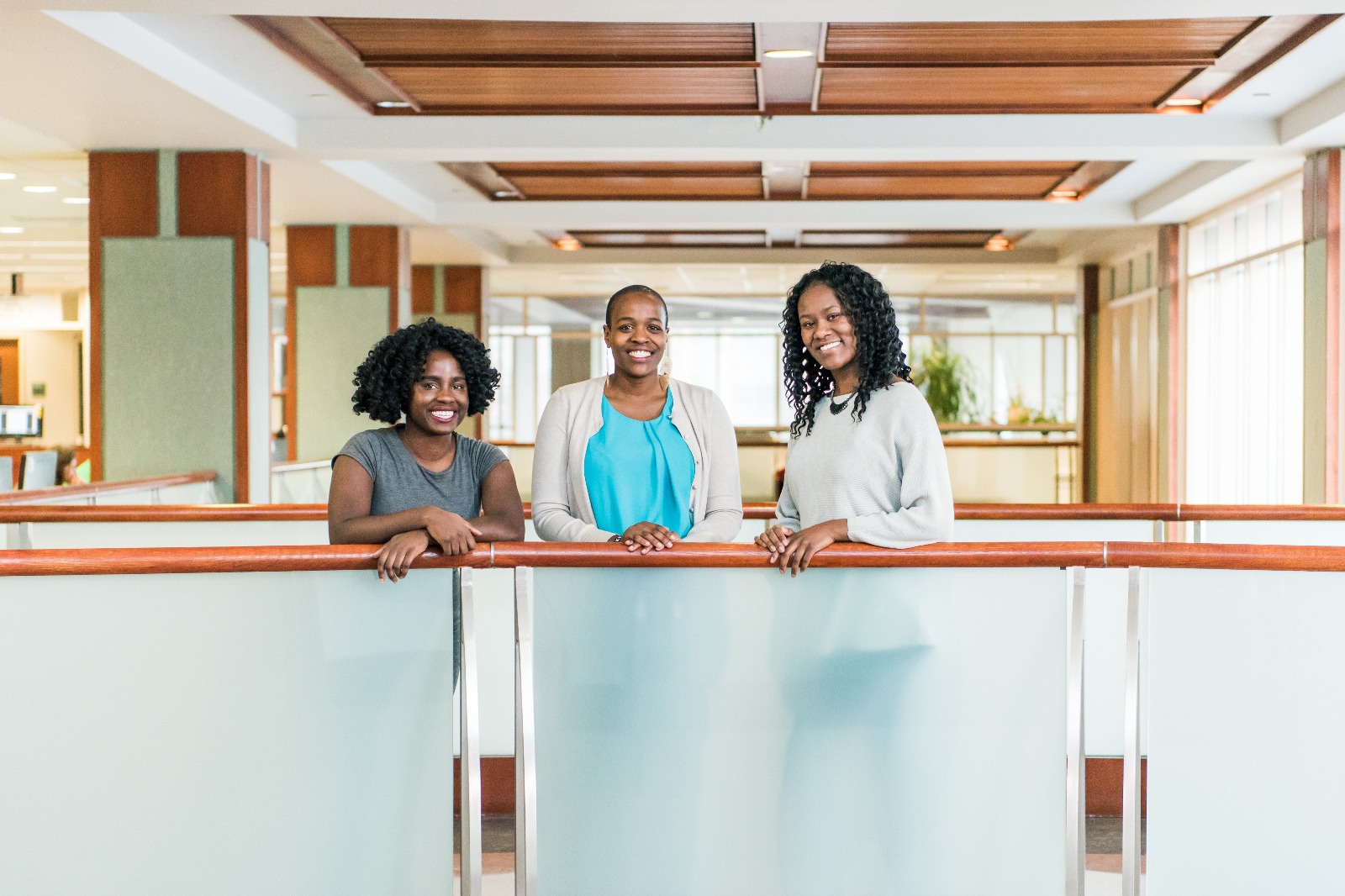 Opoku-Agyeman has also been there for Mburu, helping prepare possible interview questions on a wide array of topics for her Rhodes scholarship interview, providing support on her road to being the first Rhodes Scholar in UMBC's history. "Our relationship is based on mutual respect for our goals. We learn actively from each other's experiences and habits," says Mburu.
Sharing is caring
Opoku-Agyeman also learns from her friends who, like her, are often pursuing paths unfamiliar to them. When she began to think of switching her major from biological sciences  to economics she had concerns. She wanted to find a way to combine education and health research to improve economic mobility for underrepresented groups. After Opoku-Agyeman learned about human capital in macroeconomics class, she found that education and health had a high correlation on social and economic mobility.
Her vast network encouraged her to reach out to Enriquez, who is currently a doctoral student in economics at MIT. "We talked about how economists study more than finance, banking, and insurance," recalls Enriquez. "I was able to share with her how economists also study strategic behavior in labor markets, public health, political systems, and other socially relevant contexts."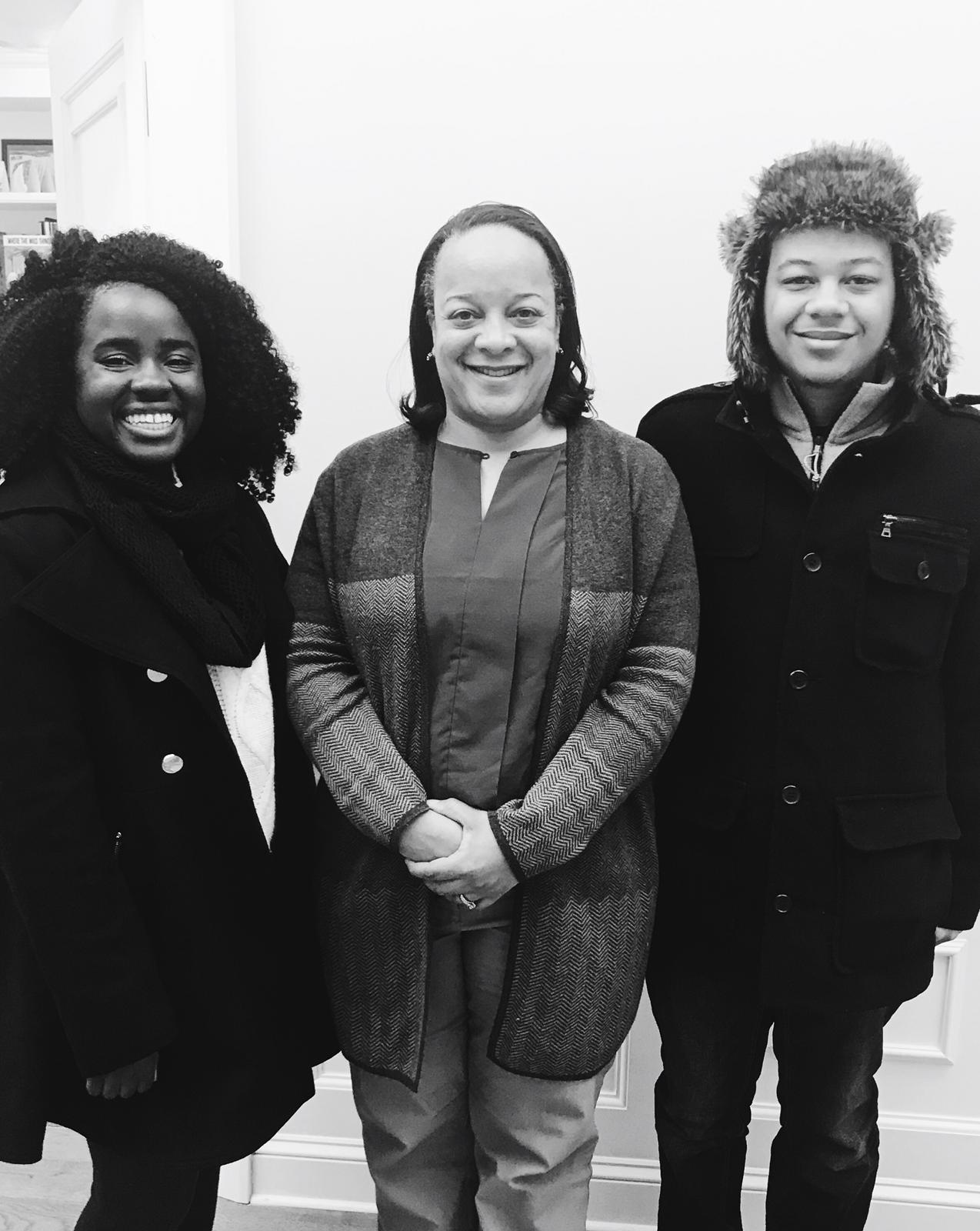 In addition to questions about economics, Opoku-Agyeman had questions about life post-graduation. Topics that Enriquez could answer. "Anna was strongly leaning towards going down the Ph.D. economics route. She was especially interested in my experience during my Harvard summer research program." Together they discussed research and classes that would help her prepare for a Ph.D. program. "I was beyond thrilled when Anna shared she will be completing a post-baccalaureate research program at Harvard."
Strength in community
Over the summer, she will be participating in the prestigious American Economic Association's Summer Program for Minorities, at Michigan State University, which has been a major pipeline for underrepresented people groups in economics.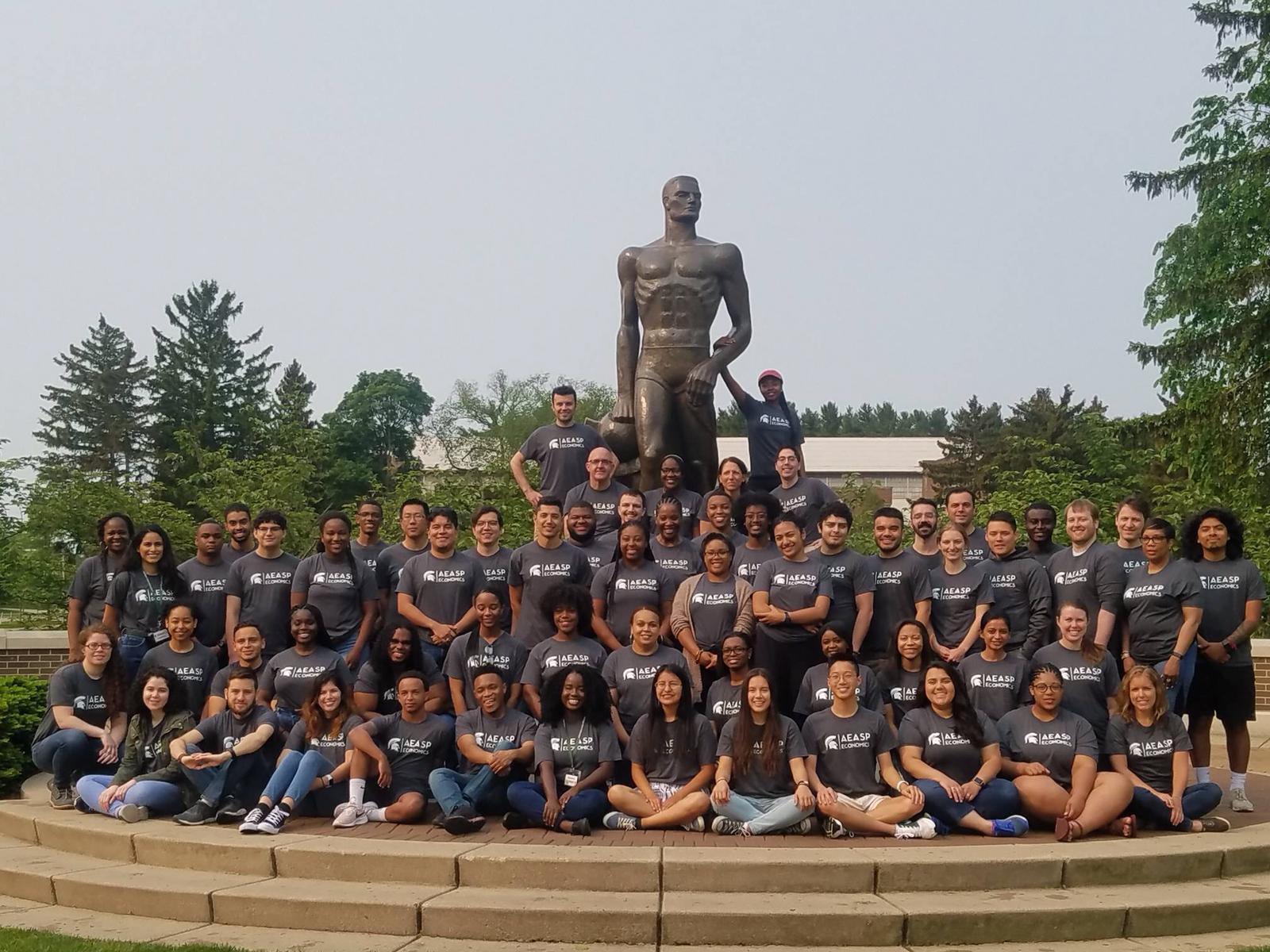 In fall of 2019, Opoku-Agyeman will join Harvard's Research Scholar Initiative (RSI) program. Over the next two years, she will have the opportunity to conduct mentored research and enroll in graduate level courses in preparation for doctoral studies.
"As a high achieving student, many people have erroneously perceived my path to this moment as one without twists and turns," reflects Opoku-Agyeman. "I have struggled greatly. I transferred after my first semester in college, changed my major several times, and dealt with mental health challenges."
By way of these obstacles, she discovered a network of supporters who care about her well being and success in all facets of her life.
"I hope that my journey shows people that in order to achieve, you must surround yourself with unconditional love, joy, and laughter."
*****
Header image by Marlayna Demond '11.
Tags: HonorsCollege, marcustar, meyerhoff, MeyerhoffScholars, ReachTogether