Are you tired of winter keeping you indoors? Then venture out to the excellent events happening around UMBC!
[TODAY] Webinar: Stuff Your Resume with Keywords to Highlight Your Experience, March 4, 2015, 8 – 9 p.m.

As competition for jobs continues to grow, it is important to know the key techniques that will set you apart from the candidate pool. Find out how to make your resume stand out above the others as Jay Block teaches the the strategies needed to land your dream job.
Register here to make your ideal career a reality.
---
Raleigh Happy Hour,
March 6, 2015, 5 p.m. – 8 p.m., 222 Glenwood Avenue. Raleigh, NC
Get connected and join us for a happy hour as we celebrate our 50th anniversary! That's right, UMBC is spreading Retriever Pride and reconnecting with alums in Raleigh, North Carolina (and surrounding areas!). To find out more about this celebration click here.
---
Admissions Receptions: Rockville/Strathmore Reception,
March 24, 2015 7:00 p.m. – 9:00 p.m., Strathmore Music Center, Rockville, MD
Show off your Retriever Fever and volunteer! Alumni are invited to share their experiences at UMBC to prospective students and their families. There are a number of receptions and locations to choose from as we help future students establish themselves as a fellow dawg. Click here to find out more!
---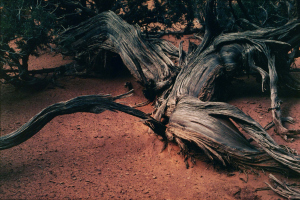 Manifestations of the Spiritual: Photographs by Richard Jaquish

Continuing through March 22, Rotunda of the Albin O. Kuhn Library and Gallery
Don't miss your opportunity to view the extraordinary visual displays of Richard Jaquish as he established a spiritual connectivity between the human spirit and elements found in nature. Be sure to visit the exhibit in the Library Rotunda.Click here for more information about this free  event.
---
A Stirring Song Sung Heroic: African Americans From Slavery to Freedom, 1619 to 1865, Photographs by William Earle Williams
January 26- March 25, Albin O. Kuhn Library Gallery
Experience the history of American slavery as William Earle Williams traces the places of slavery in his photographs. Williams helps to identify how black and white Americans defined freedom as we celebrate the anniversary of the the ratification of the Thirteenth Amendment. Admission to the gallery is free. To find out more information, click here.