During the pandemic it has become even more important to find ways of engaging students in learning activities beyond the classroom. Fortunately, we have Courtney C. Hobson, M.A. '14, historical studies, program coordinator for the Dresher Center for the Humanities, to help make these special moments happen.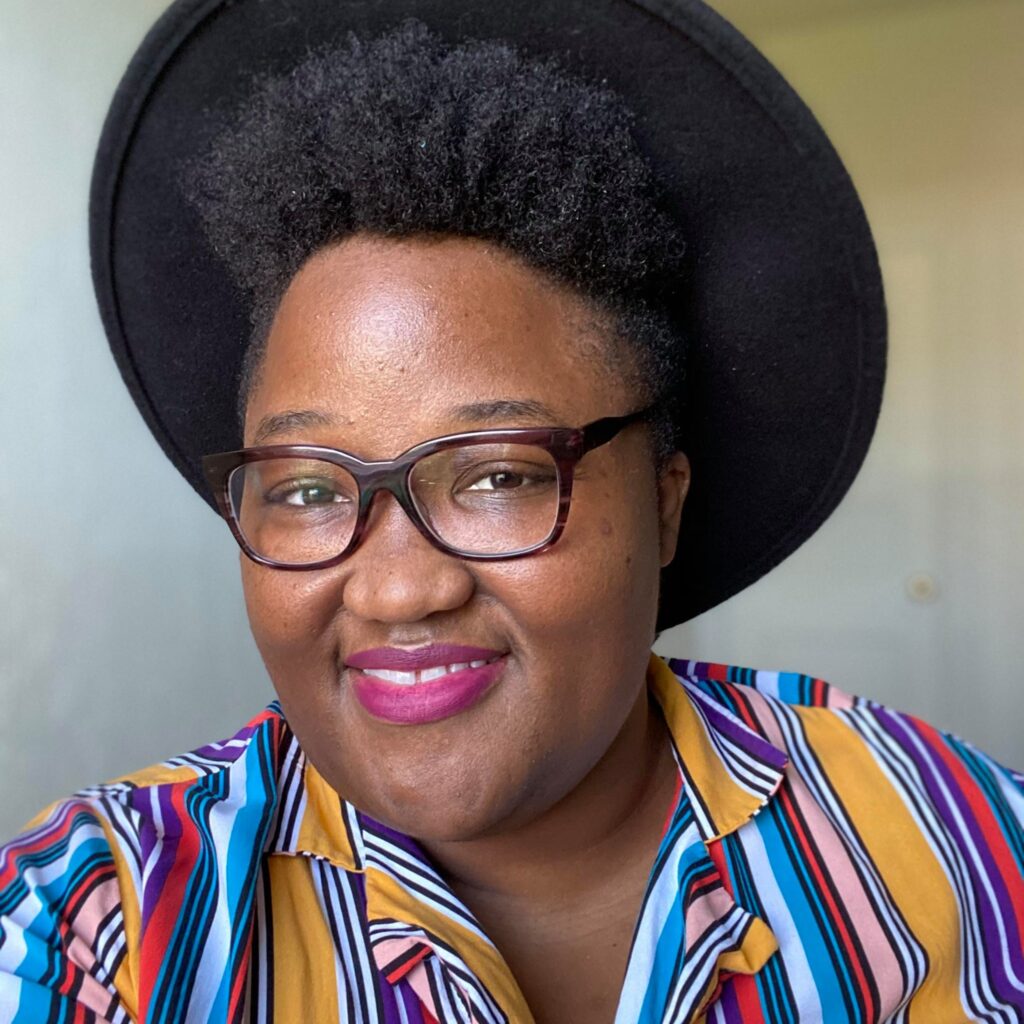 What is your favorite thing about the work you do at UMBC and why?
As program coordinator, I do exactly what the title says—COORDINATE. This covers a multitude of things such as maintaining budgets, crafting social media posts, and other various administrative tasks. My favorite part of my job is helping to plan and coordinate the Humanities Forum, our free public lecture series. I essentially have a wish list of different artists, professors, writers, etc. who I would love to hear from and/or meet; through the Humanities Forum, sometimes that gets to happen! But mostly, I get to constantly learn new ideas and hear from different perspectives, which has been an enriching experience.
Tell us something people don't really know or understand about your job.
Coordinating events or programs requires so much multitasking, juggling—any euphemism that you want to apply. It requires the ability to think about both the smaller and bigger picture and prepare for contingencies. You also have to be aware of the various people or groups that you interact with and anticipate their potential needs. Doing all of this and making the experience appear to be seamless is also a skill.
Is there someone in the campus community who has been particularly supportive? 
I can't really pick out one person in particular because I have so many wonderful friends and colleagues at the university. As an alumna of the university, it's a unique experience to transition from student-professor relationship to colleague or even friend with some of the professors in the History Department; they were my cheerleader when I was a student and continue to be so now.

Learn more about the Humanities Forum at https://dreshercenter.umbc.edu/humanities-forum/current/.
Header image: Hobson works with faculty members during an Humanities Teaching Lab. Both photos courtesy of Hobson.
Tags: historical studies, Humanities, Retrievers Behind the Scenes, Spring 2021