Black and gold streamers are flying across campus and pathways are covered in paw prints. That can only mean one thing: Homecoming 2018 is here. Running October 4 through 14, Homecoming is a great opportunity to reconnect with friends and the Retriever community while enjoying dozens of events from long-standing favorites to new traditions.
The festivities kick off on Thursday, Oct. 4, with the 30th Annual Alumni Awards Ceremony, honoring outstanding alumni and faculty members for their contributions to the university. This year, UMBC will recognize alumni Kimberly Ellison Taylor '93, information systems; Saira Khan '09, English; Mark Doms '86, mathematics and economics; Wanda Keyes Heard '79, political science; Mina Cheon, MFA '02, imaging and digital arts; and Mimi (Haw) Dietrich '70, American studies. The UMBC Alumni Association will present this year's outstanding faculty award to Mariajosé Castellanos, senior lecturer and undergraduate program director, chemical, biochemical, and environmental learning.
The awards ceremony begins at 6:30 p.m. in the Earl and Darielle Linehan Concert Hall, with a reception immediately following. More information on this year's honorees is available here. Registration for this event has sold out, however you can watch the event via Facebook Live.
As the sun sets Friday, Oct. 5, Retrievers will gather on Erickson Field to light the annual Homecoming Bonfire—a beloved student tradition the entire campus community can enjoy. This year's celebration features free food, Homecoming giveaways, and a chance to show your black and gold spirit with UMBC Athletics. Stick around after for an outdoor screening of "The Lion King" (weather permitting).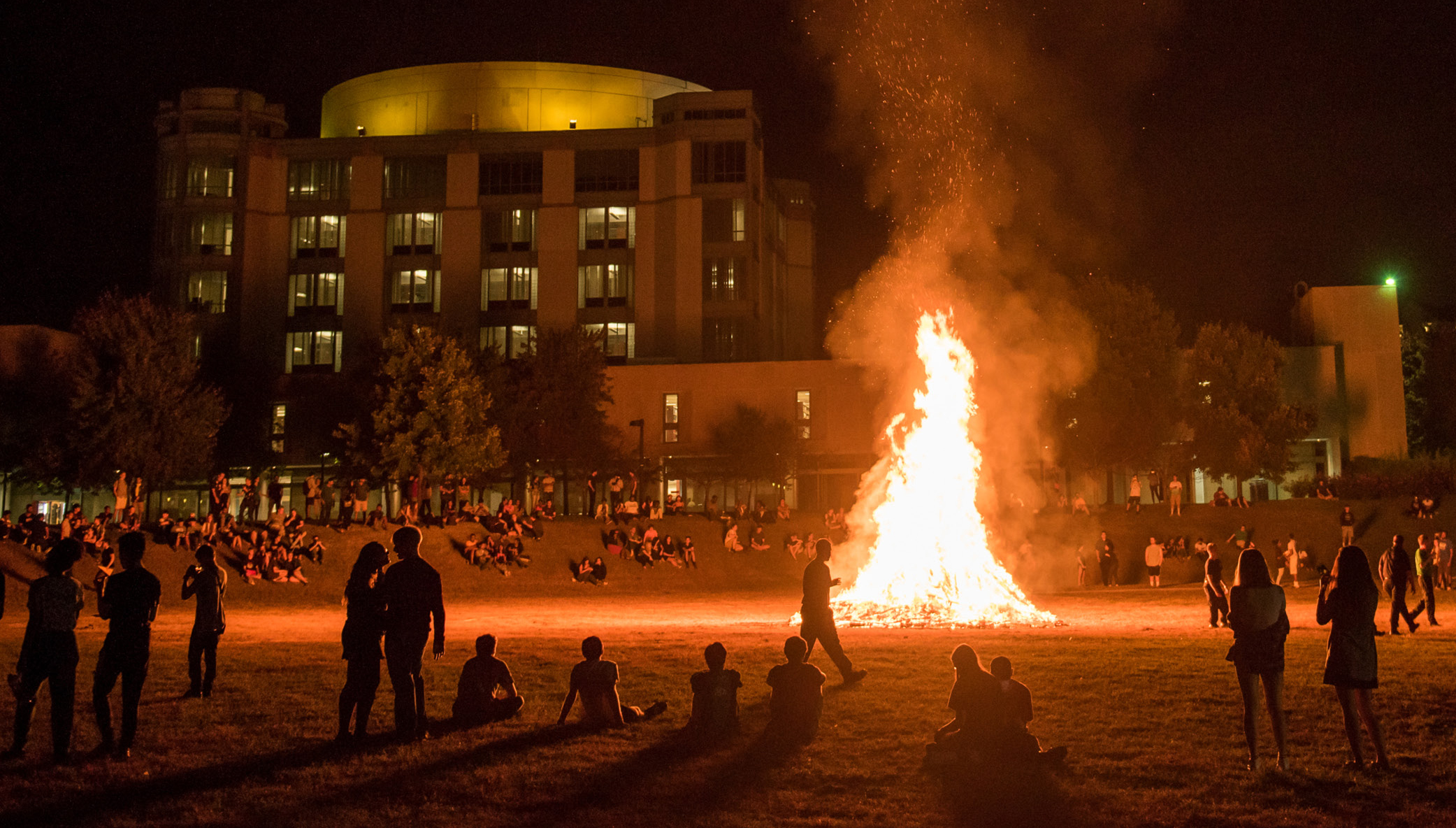 That weekend will feature the first of our UMBC Homecoming athletic matches—fun for all of #RetrieverNation, as well as the broader UMBC, Catonsville, and Arbutus communities. On Saturday, Oct. 6, men's soccer will take on UMASS Lowell, and volleyball will also compete against UMASS Lowell Sunday, Oct. 7. UMBC Athletics will host a special Coaches Q&A Session at the Alumni Family & Friends tent from 1:30 – 2:30 p.m. Saturday, Oct. 13.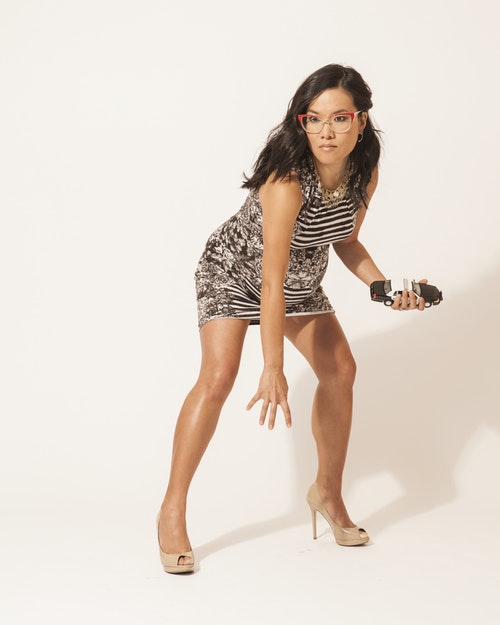 Another major highlight during that energy-filled day will be the Homecoming Comedy Show. This year, Ali Wong will perform in the Event Center (doors open at 8 p.m., the show starts at 9 p.m.). Tickets are $30 for students, alumni, faculty, staff, and $35 for the general public.
Saturday, Oct. 13, will be particularly action-packed for athletics alumni, with the women's and men's lacrosse alumni games, men's basketball annual Black & Gold Scrimmage, Women's Basketball Scrimmage, and Men's Rugby Alumni vs. Severn River. At 7 p.m. that evening, after a pregame Athletics Alumni Social, men's soccer will compete against Hartford at the Retriever Soccer Park.
Also on Saturday, UMBC will once again host Grit-X, a showcase of some of the university's most intriguing alumni and faculty minds exploring math, cinema, and more. The event will take place Saturday, Oct. 13, from 10 a.m. – noon in the Dance Cube at UMBC's Performing Arts and Humanities Building.
Among the speakers this year are Richard Chisolm '82, interdisciplinary studies, documentary filmmaker and cinematographer; Deborah Thompson Eisenberg '91, political science, Maryland Carey Law, UMB; Eric Dyer '95, visual arts, professor, visual arts, and Kavita Krishnaswamy '07, computer science and mathematics, Ph.D '19, computer science. This event is free and open to the public (advance registration preferred).
In addition to hosting Grit-X and athletics events, on Saturday, Oct. 13, UMBC will also welcome Retrievers from near and far to the Homecoming Carnival, with food trucks, rides, and games from noon – 8 p.m. on Erickson Field. Admission is free and open to the public, and visitors can purchase a $5 wristband on the day of the event for unlimited carnival rides.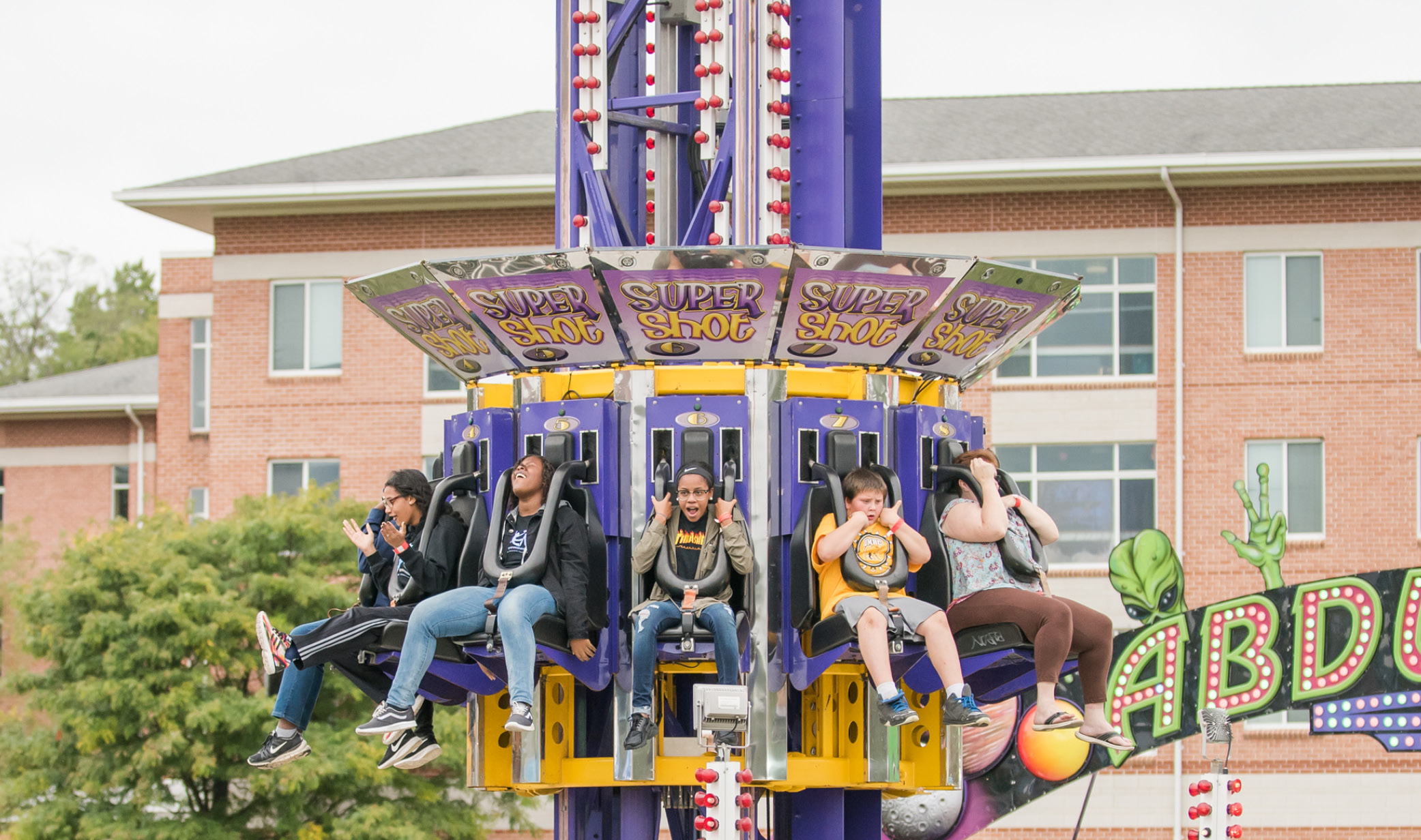 During the carnival, Retriever alumni will have a chance to reconnect with each other at the Alumni Family & Friends Tent and other locations on campus through Homecoming Reunions for the Honors College, Residential Life, UMBC at USG (Shady Grove), The Choice Program/AmeriCorps, and more.
For more details on these and other Homecoming events, head to the UMBC Homecoming website.