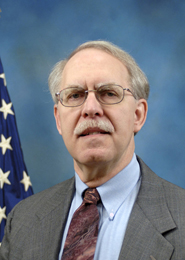 Rick Foster '73, M.S., mathematics, will retire from his position as chief actuary at the Center for Medicare and Medicade Services next month, having spent nearly two decades influencing our nation's healthcare at the top level.
The New York Times wrote about Foster's career and retirement, saying he is known for "his fierce independence," and that he has been "an influential voice on Medicare, Medicaid and the new health care law."
Read the New York Times story here.
Healthcare-focused MedPage Today profiled Foster here.
Foster, who was named an Outstanding Alumnus of the Year by UMBC in 1997, has been voted one of the 100 most influential people in U.S. healthcare by readers of Modern Healthcare magazine from 2007 to 2011. Prior to his work with CMS, he served as Deputy Chief Actuary for the Social Security Administration for 13 years.