Health is one of the many things we take for granted until we don't have it. Like a software glitch, you don't notice the apparatus providing you a service until it fails to follow a command. 
Three of UMBC's 2019 Alumni Award winners play a role in smoothing out the flaws in health care access—designing apps to create an easier pathway to medical care, serving the United States as the "nation's doctor," and on a global scale, improving the medical supply chain for remote locations. 
The way they overlap in their missions stems from their shared Retriever roots and a common empathy for the people they serve, ultimately influencing millions of lives at home and abroad. 
Design with empathy in mind
Kelsey Krach '14, anthropology, recipient of the 2019 Rising Star award, leans heavily on her background as a Sondheim Public Affairs scholar when thinking about designing information so that it's accessible to people—creating a seamless software experience through research, so that users achieve their end goal without frustration. Currently she works for Fearless, a UMBC alumni-founded digital services firm, a job that started with "really loving to understand what people need and want," she says. As someone in the tech world with an anthropology major, Krach says that her degree allows her "to look at critical problems that people and cultures and societies interact with, and critically think about what it means to approach those problems."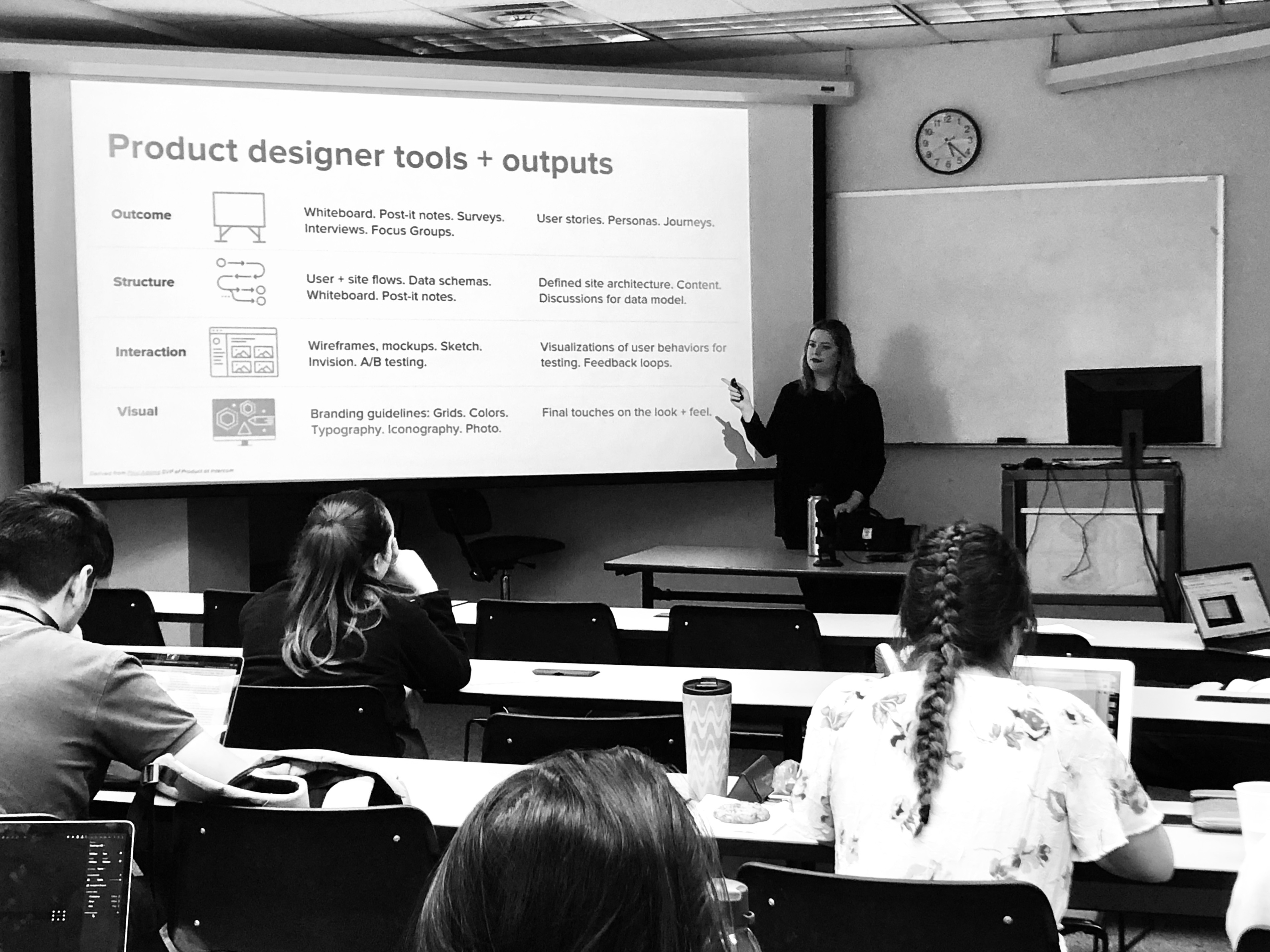 Krach underwent a personal health crisis shortly before leaving for Spain to pursue her master's in visual and digital media at IE Business School—one that made her reexamine the American health system with a critical lens. Grappling with the consequences of her health issues, she was left with a question after studying in Madrid: "What are the ethical obligations that we have as designers to ensure that we're doing good stuff in the world?" When she returned to the States after completing her master's program, Krach took a position through Baltimore Corps and was able to start addressing that question through her work with the Baltimore City Health Department.
One of her projects included approaching public health challenges in the city using human-centric design methodology—designing information in a way that is accessible to people. This involved partnering with tech companies to create prototypes that would address issues like the opioid epidemic. "Right then, I realized that this is the power that technology has to elevate what's happening for citizens, to provide better solutions for citizens, provide better services. It was just pure civic tech engagement."
Subsequently she worked on the launch of an app for LifeBridge Health by researching patient experience, specifically those suffering from heart failure. Krach interviewed more than 40 patients while shadowing doctors and nurses and listening in on emergency room conversation. She says she recognized the fear on the patients' faces because it mirrored her own fear when her health failed her. "I think at the end of the day, the empathy that a designer needs to have for the people they're designing for is so powerful."
Compassion as part of the cure
For Jerome Adams '97, M4, biochemistry and molecular biology and psychology, that empathy also forms the bedrock of his mission as the 20th U.S. Surgeon General. This year's recipient of the Outstanding Alumni of the Year award for natural and mathematical sciences, Adams has often shared his personal story about his younger brother, who suffers from substance use disorders. "Even as the surgeon general, I'm not immune to this," Adams says. "I was not able to prevent my family from going down the pathway of addiction."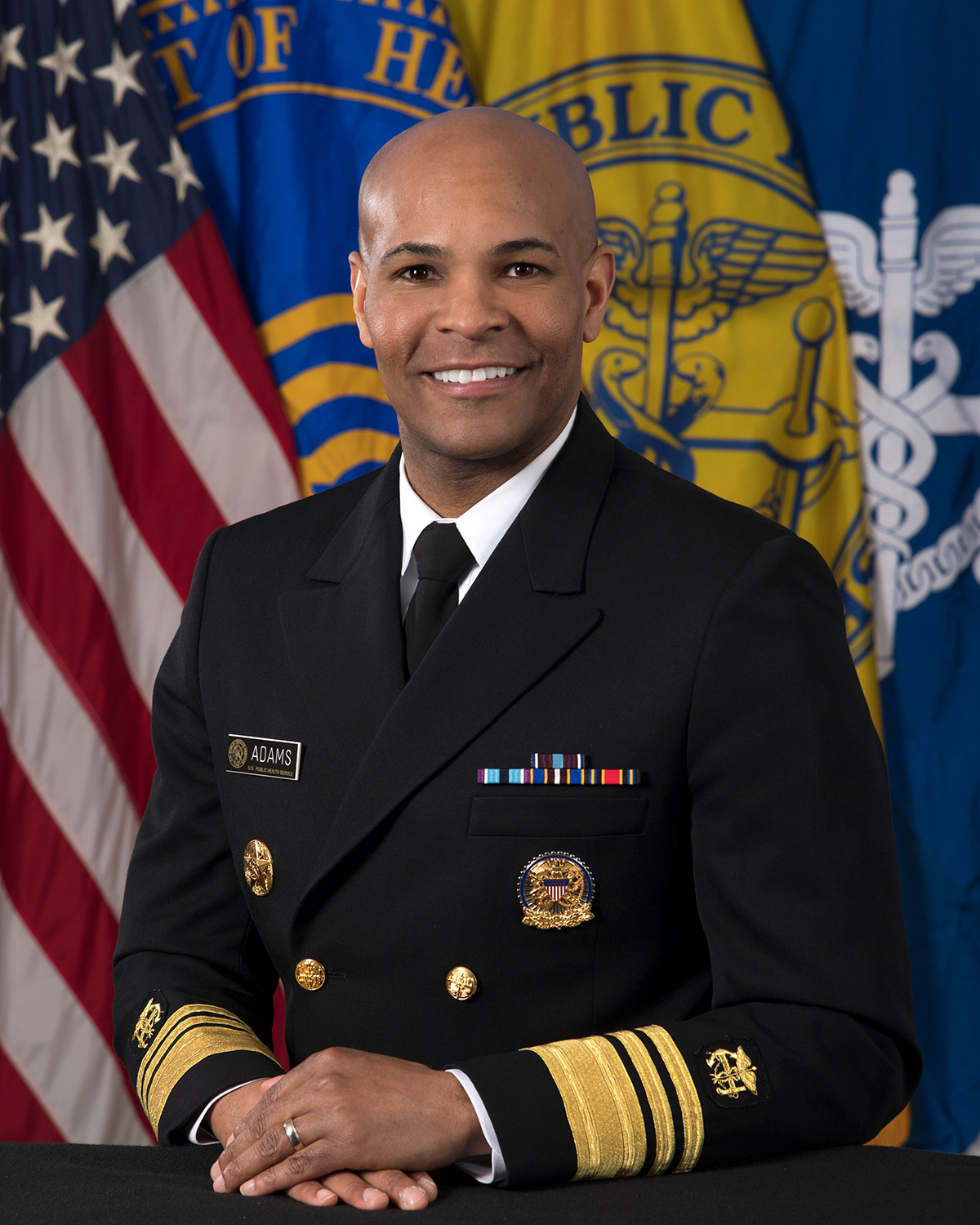 Far from just being a political talking point, Adams has plans on how to address the opioid crisis with methods that more effectively reach those suffering from addiction. As a graduate of one of the early Meyerhoff Scholar Program cohorts, Adams intimately knows the benefits and necessity of relying on your community for accountability and support. The mandatory six-week Meyerhoff Summer Bridge program builds close-knit connections between the young scholars through a "we rise together" mentality. 
That reliance on one another is a building block of medication-assisted treatment (MAT) programs. Increasing access to this type of treatment is among Adams' proposed steps toward addressing the opioid crisis in America. MAT combines medication with behavioral support and is often referred to as "whole-patient" treatment. Community organizations like churches are encouraged to step in and build relationships with the participants in the program to further strengthen their ties to the community and available support options. Adams is working to increase the number of MAT programs in the country. 
"We know that the only way we're going to turn this thing around is by everyone owning their part of it and not pointing fingers," Adams told Mediaplanet. "One of the things I've tried to help people understand is that addiction touches all of us. People with opioid use disorder are our friends, our neighbors, our family."
While compassion is not a cure-all, he says, it's the right step toward valuing those struggling with substance use disorders. 
A good reason to go to work in the morning
Projecting that empathy even further afield is Kim Shelsby '85, geography. While at UMBC, the 2019 recipient of the Outstanding Alumni of the Year award for social sciences decided that he wanted to travel the world. He just needed a good reason to do so. 
Shelsby cycled through several majors before taking a class with Sandy Parker, former chair of the department of geography and environmental systems. "Parker made the first and most lasting impression on me," says Shelsby. "I recall him describing his work with a tribe in the Amazon, and I was hooked." And what Shelsby ultimately took away from UMBC is that "geographers study everything from anthropology to zoology but their primary question is about the distribution—why things happen where they happen."
This focus on distribution would shape Shelsby's career. In his current position with Chemonics International, his team focuses on improving supply chains, mostly for medicine reaching remote health facilities. "Our job is to get the right medicine to the right patient, anywhere in the world, as efficiently as possible."
His role in an international development organization has allowed him to fulfill his goal of traveling the world for the right reasons. "My company's mission is to help people live healthier, more productive and independent lives. That's a good reason to go to work in the morning."
As manager director on the largest U.S. Agency for International Development (USAID) project ever—an eight-year, $9.5 billion Global Health Supply Chain Procurement and Supply Management program—Shelsby helped provide medicine and health commodities to more than 60 countries. "It was a massive undertaking," he put it bluntly. "The first few years were crazy, and it had some rough times, but it is now delivering with about 90 percent on-time delivery." 
Making the mundane meaningful
Shelsby admits that even though traveling abroad for his job is exciting and fulfills many of his wishes as a student, the day-to-day program management can grow humdrum even while producing so many positive health outcomes. And this is where his advice for students who want to change the world comes in: "Even the mundane tasks can be meaningful when it serves a greater purpose."
Krach builds on that theme for students looking to make a difference through their work. "I really hate saying, 'make the world a better place,' because that's so subjective to everybody—but at least do things in a way that you can analyze and try to work with other people to make their situations better toward the collective betterment for our society."
Using your voice to promote and protect others' health is a platform Adams has embraced. After his 2017 appointment to the position of surgeon general, Adams spoke out about the change from being the health commissioner for the state of Indiana to his current role. "I don't have a lot of programs under me, I don't have a lot of funding to go out there and fund different grants or programs. What I do have is the bully pulpit."
Adams has accepted that national microphone through his natural repartee on Twitter as well as through issuing the first Surgeon General's Advisory in 13 years, urging more Americans to carry naloxone, an FDA-approved medication that can reverse the effects of opioid overdoses. 
While there are no quick fixes for most major health problems, the different roles Krach, Adams, and Shelsby play in designing healthier communities make evident that faithful work in service of those suffering from disease and addiction combined with empathy and compassion will be the bedrock of positive changes in the future. 
In recognition of their service to others and giving back to UMBC with their time and skills, the UMBC community will honor these alumni and others at an award ceremony on October 2 at 6:30 p.m. Admission is free, but please register in advance. 
Tags: Alumni Awards 2019, anthropology, Geography, meyerhoff, surgeon general