For some fall 2020 graduates, the day they finish their final class won't look much different from any other day of working and studying from home—they're saving their celebration for when they snag their dream job or when it's safe to throw a party. For others, the occasion will mark the end of a very long road, so some proper pomp is necessary. 
Shelissa Kearney '20, sociology, is one of the latter students. "I can't go anywhere right now, but I'm going to celebrate," says Kearney, who last took classes at UMBC in 2014. "I'll have a nice dinner with my husband and my son. It's nice to see all of this come to fruition, and I need to acknowledge that."
To understand Kearney's commitment to celebration is to know that her first semester at UMBC was in spring 1997. Kearney graduated from high school two years early to jump-start her modeling career, but didn't want to forgo an education—two of her parents have Ph.D.s, so she knew the value of a degree.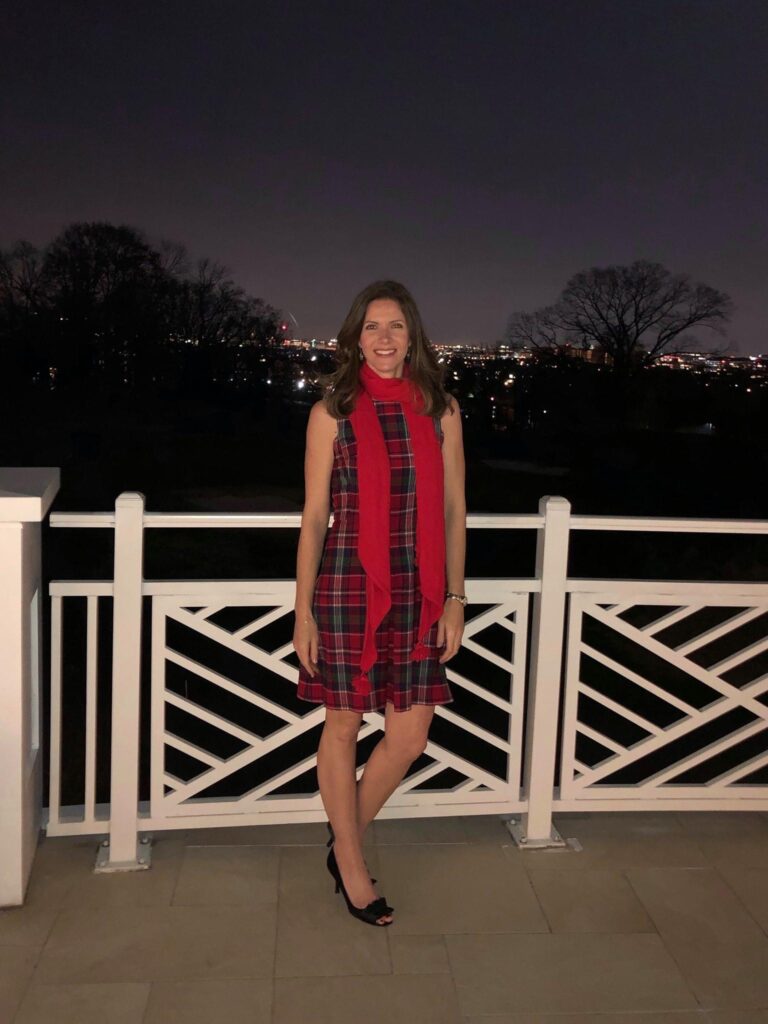 "If I was traveling for work, I would schedule my classes to try to make it work with some juggling here and there, because I really wanted to go to school," Kearney says. But completing her degree with a heavy work and travel schedule took longer than she'd hoped.
Early on in her studies, Kearney says one of her biology professors—in an attempt to encourage her to double down academically—said, "Shelissa, at this pace, you're going to be 34 before you graduate." Kearney laughs, "I've clearly passed that mark, but I finally did it."
Creating a path to return
It's standard practice for UMBC to reach out to Retrievers who have earned at least 60 credits and are in good standing academically, but not currently enrolled in classes, says Yvette Mozie-Ross '88, vice provost for enrollment management and planning. The goal is to encourage them to return to finish the degrees they are so close to completing. This year, with the rapid move to online learning, students who paused their education have been able to return in larger numbers than ever before.
Of the approximately 120 students who returned to complete their degree (through a program termed Finish Line), roughly a fourth of them only needed one more semester to do so, and will graduate in December 2020. 
"Our staff have been energized by our engagement in the Finish Line program," says Ken Baron, assistant vice provost for academic advising and student success. "We love to help students overcome barriers to complete degrees. Many of these students were close to graduating in the past, so enabling them to return now, especially during COVID, is particularly meaningful."
Substantial online class offerings have been the key to students' return, says Baron. With remote working arrangements becoming more mainstream in late spring and summer, "many of these students found themselves in the best possible time to return to college since leaving UMBC."
Finding closure in the last class
Some students, like Kearney, needed nearly a full course load to finalize their degree; others only needed one specific course to get their diploma. Sam Oh '20, business technology administration, was actually able to participate in the spring 2017 graduation ceremony, but needed to retake one requirement to receive his degree. 
After his father had a stroke, Oh wasn't able to immediately return to UMBC. In his time away, he began pursuing certifications in Excel and as a data analyst, becoming familiar with SQL coding. After he graduates, he'll apply for jobs as a business or data analyst.
For Oh, retaking Introduction to Management Science online this fall, has been a "do-it-yourself experience, which I love." 
His advice for other students, who might be going through something similar to him in 2017: "Be honest and inform your current professors in advance. Based on my personal experience, most of them will be willing to give you extensions on your assignments or may even exempt whatever is due at the time based on the circumstances."
And even though Oh has already had the Commencement experience, he says, "I will without doubt have a sense of closure after I finish my final exam next week." 
Overcoming the final obstacle
Steven Heckman is another student only one class shy of graduation. A computer science major, Heckman was held up by the final language credit he was completing abroad in summer 2019. "Unfortunately, I got sick and other things happened that didn't allow me to earn a grade I could transfer back to UMBC," says Heckman.
Stymied by this language requirement, Heckman says he wasn't initially eager to return to finish his degree, but his parents encouraged him to think about how much work he had already completed to get this far in his studies. 
The process was more straightforward than he expected."Coming back to school now has let me take the class online, and not have to commute," says Heckman. Plus, he says, the asynchronous format of Japanese 201—his final class—is better suited for him as someone with ADD to be able to review the material at his own pace. 
Heckman sees the increased online offerings, along with the detailed Blackboard calendars and other tools instructors are making use of now, as essential for reaching students who might not excel in the traditional lecture hall environment.
Looking back at his years at UMBC, he cites lecturer Kalman Nanes as particularly forward-thinking in making course resources available online. Nanes, who taught him linear algebra, took the time to record and post his lectures for students. "As someone who loses attention easily, the extra effort Professor Nunes put into his class not only made it easier for me to learn, but he also made me care about a new subject." 
Expanding access
Ken Baron agrees with Heckman's assessment that online accessibility will benefit the entire campus community. "I believe we have learned considerably, during a remarkably short period," says Baron, "how powerful online courses are regarding the needs of our student population." 
Whatever life looks like on campus after a vaccine is widely available, he continues, "we believe our Finish Line students are a successful case study, clearly demonstrating the need for a mix of instructional options as we move into the post-COVID era."
An achievement at any stage
Christopher Lee, a UX content strategist for Facebook, and a Finish Line student completing his final class at UMBC, says the chance to participate in class while still engaged in his professional life has been rewarding. 
"Having been a working professional for seven years at this point, I've spent more time in the 'real world' than in undergrad," he says. "I understand how the world works in a deeper, more nuanced way. My experiences inform my perspectives on the topics we discussed in class, and I'm better equipped to articulate them now."
As someone who began his academic experience more than a decade ago, Lee, a psychology major, says it took him too long to return to finish his degree. 
"At first, I believed I would feel like it was a stigma, since it felt like an achievement I should've completed years ago," he shares. "Thankfully, I got over that, and focused on the fact that my journey is uniquely my own, and it likely wouldn't matter to my professor and classmates. Turns out, it didn't."
"A necessary step"
Shelissa Kearney is now a children's book author. Her book I Wish, published in January 2020, focuses on not comparing yourself to others. As someone who is finishing up a 20-year journey to receive her degree, Kearney wants to celebrate the value of each person's unique experience.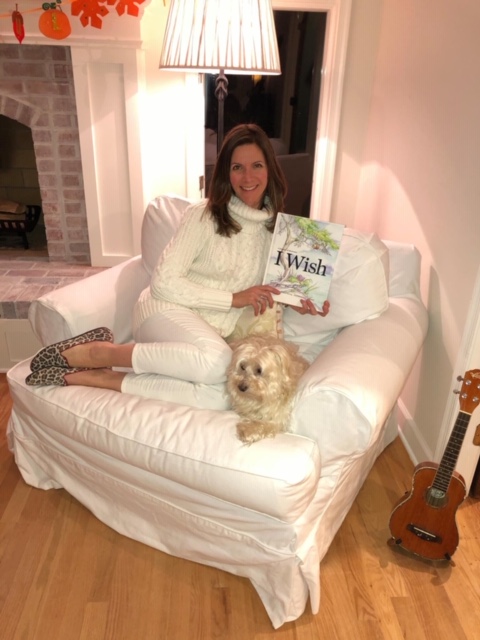 "For me, this last semester has been a shining star in the dark sky of this year," says Kearney. "This has been a really long process, and it's my personal goal to finish. I've done a lot of things in my life, but for me, this was a necessary step to complete."
In addition to her end-of-school celebration, Kearney whole-heartedly looks forward to attending an in-person graduation ceremony, when it's safe to hold one. Since she graduated high school early, she has never experienced walking across the stage, shaking hands with professors, and sharing those celebratory moments with family. 
"This will be my first one," says Kearney, "and I definitely plan to be there."
Banner image: Balloons outside of the UMBC Event Center after the spring 2019 Commencement. Photo by Marlayna Demond '11.
Tags: Alumni, BusinessTech, CAHSS, ClassOf2020, COEIT, CSEE, Psychology, Resilience, SAPH